- The #NotTooYoungTorun bill has enjoyed another major boost from the British government
- Paul Arkwright, British High commissioner to Nigeria, has urged President Buhari to assent to the bill
- The #NotTooYoungToRun bill recently got the required 24 states needed to make it a law
The British high commissioner to Nigeria, Paul Arkwright, has urged President Muhammadu Buhari to assent to the #NotTooYoungToRun bill as soon as it is transmitted to him by the National Assembly.
Arkwright said this on Saturday, February 17, barely 24 hours after the #NotTooYoungToRun movement issued 30-day ultimatum to state assemblies, National Assembly and the executive to conclude the ongoing constitutional amendments process.
While congratulating the movement on the historic feat he said, the next step is young people especially women to present themselves as candidates.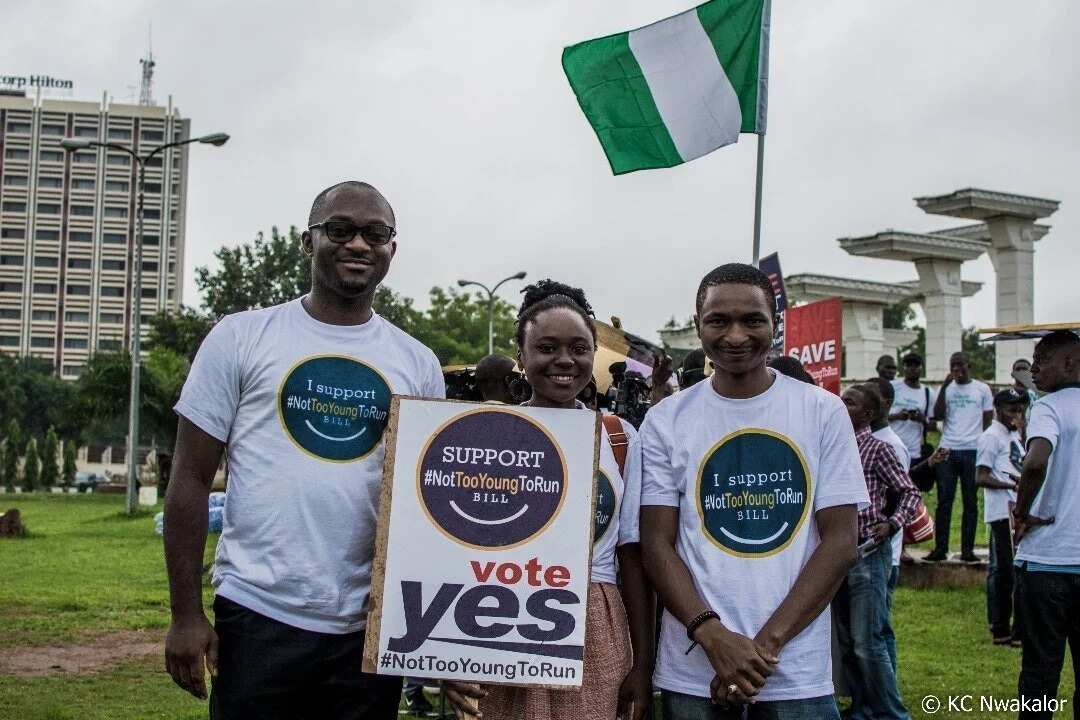 PAY ATTENTION: Install our latest app for Android, read best news on Nigeria's #1 news app
As young Nigerians look forward in participating in politics, all focus is now on President Buhari to assent on the age reduction bill after the bill met the constitutional requirement of passage in state Houses of Assemblies.
The bill was first passed by the Nigerian National Assembly in a historic vote in July 2017.
The bill seeks to reduce the age for running for elective office in Nigeria. With this unprecedented feat, the world looks to President Muhammadu Buhari to assent to the constitutional amendment.
Once the president assents, the bill becomes law making it possible for young people to run for office in 2019.
Meanwhile, a Non-Governmental Organisation, New Nigeria Youth Progressive Alliance (NNYPA), has insisted that Nigerian youths are adequately prepared to take up leadership positions in the country.
The group stated this at a media parley held on Wednesday, February 14, in the Federal Capital Territory, Abuja.
Speaking on behalf of the NNYPA, its acting president, Emma Bricks Oko, lamented that Nigerian youths have suffered continued political misuse and neglect by the political elites since the advent of democracy.
READ ALSO: OPINION: Nigerian youth - The real third force by Itodo Samson
Like France, can Nigeria have a young president too? on Legit.ng TV
Source: Legit.ng