- Some politicians are using the opportunity of Valentine's day to reach out to their followers
- Senator Andy Uba called on Nigerians Nigerians to use the day to show love
- He also urged youths from Anambra state to shun indecency and always be good ambassadors of the state
In the spirit of valentine, Senator Andy Uba of Anambra South Senatorial District has advised Nigerians to embrace love and shun hatred due to the recent killings recorded in the country.
In a statement sent to Legit.ng by his media team, Senator Andy Uba urged Nigerians and the good people of Anambra state to use the day to show love, be their brother's keeper and never see reasons not to advocate for peace.
Part of the statement read: "Despite being from different ethnic groups and background, as Nigerians we need to show love at all times in order to live peacefully."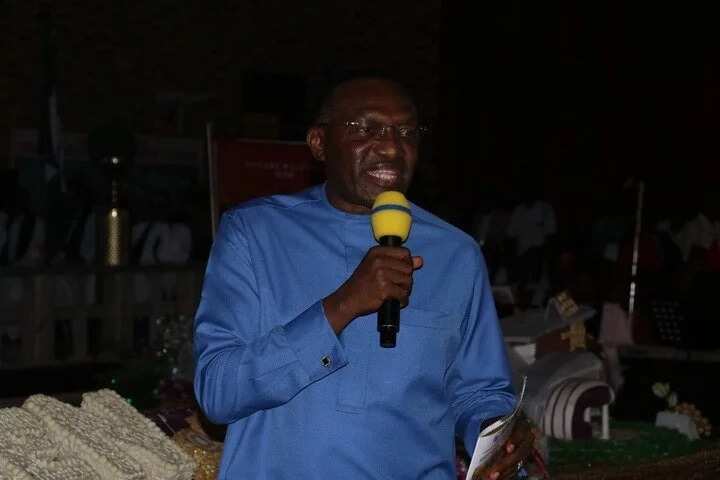 He also advised the youths of Anambra to shun indecency and always be good ambassador of Anambra state.
Valentine's day is day specially reserved to celebrate the teachings and sacrifices of love all around the world.
Senator Uba recently congratulated former president, Olusegun Obasanjo, who was on Friday, January 19, honoured as the first recipient of a doctorate degree from the National Open University of Nigeria (NOUN).
The lawmaker who was in attendance to witness the convocation ceremony on Saturday, December 20, expressed his delight and described the achievement as a motivation to Nigerian youths.
He therefore encouraged the youth to pursue their educational dreams to the highest possible level irrespective of their age and background.
Similarly, Justice John Tsoho of the Federal High Court, Abuja has threatened to issue a warrant of arrest against Chief Victor Uwajeh if he fails to appear before the court on Tuesday, February 13.
Uwajeh, a private investigator, who is facing charges bordering on forgery, impersonation and fraud, did not appear in court on Tuesday, February 6.
The federal government had filed charges against Uwajeh for allegedly trying to obtain money through fraudulent means against a serving senator representing Anambra South senatorial district, Andy Uba.
How long does an average relationship last? on Legit.ng TV
Source: Legit.ng