Football stars owns it all, from exotic cars, to stunning WAGS, private jets and even paid vacation to any destination in the world.
While these football stars are popular for their love for Bentley's, Ferrari and the rest of them, sometimes they like to take a chill away from the hustle and bustle of city live they prefer taking thing to a more natural zone - and that is where the love for their cool, calm and collected private yatch comes in.
Today at Legit.ng we will be taking a look at five football stars that owns private jets
5. Wayne Rooney: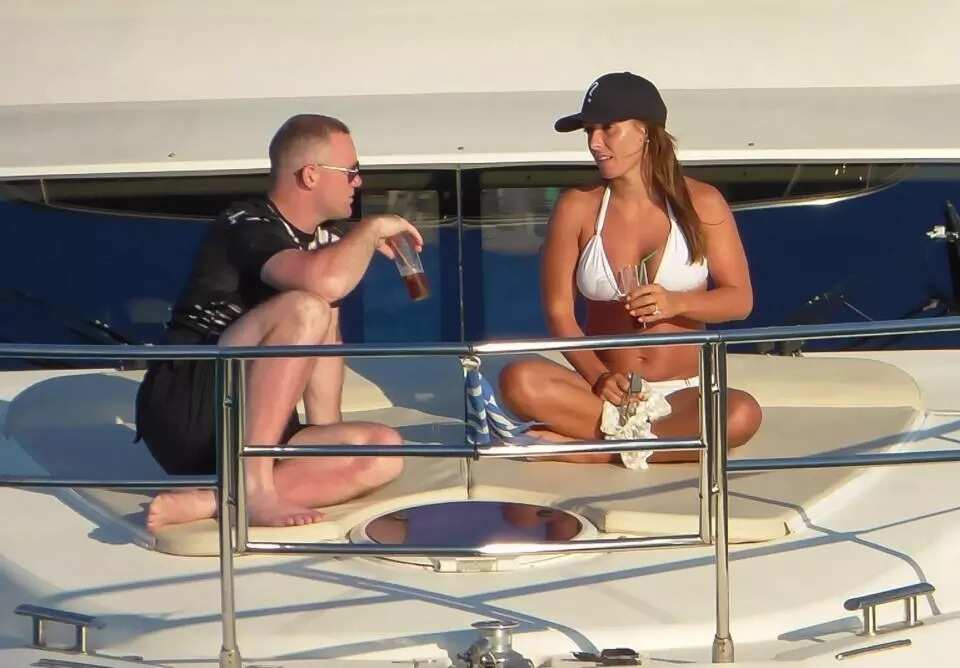 Pershing 90
Value: N1.5bn
Everton versatile forward, Wayne Rooney and his beautiful Coleen do take their romantic life to the sea and that is where the England's international private yatch comes into play.
The Pershing 90 has five bedrooms, five bathrooms, a media room and can accommodate eight guests - perfect for the Rooneys and their brood.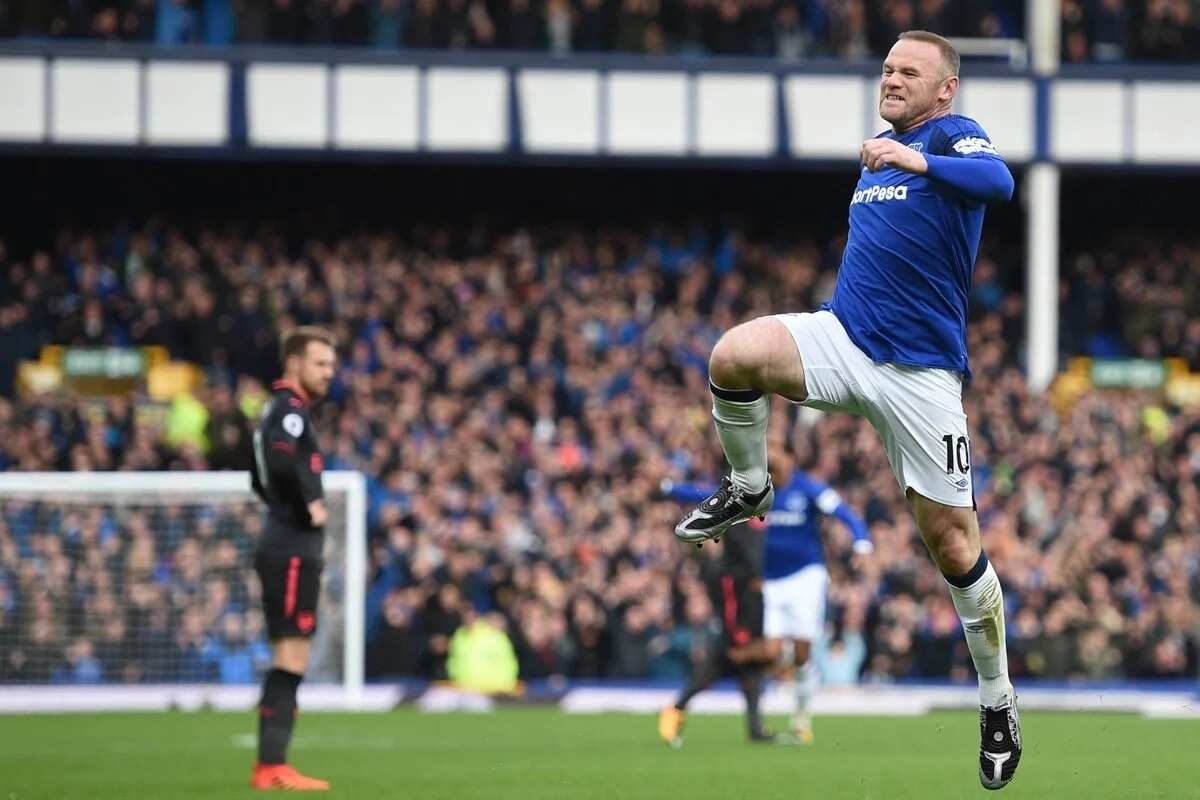 It was built in 2013, it's over 91 feet long and has its own detachable jet skis for Rooney and Co to enjoy whizzing around on.
When they went to Mykonos last summer, both Coleen and Wayne were spied enjoying the pleasures of the Pershing 90.
4. David Beckham: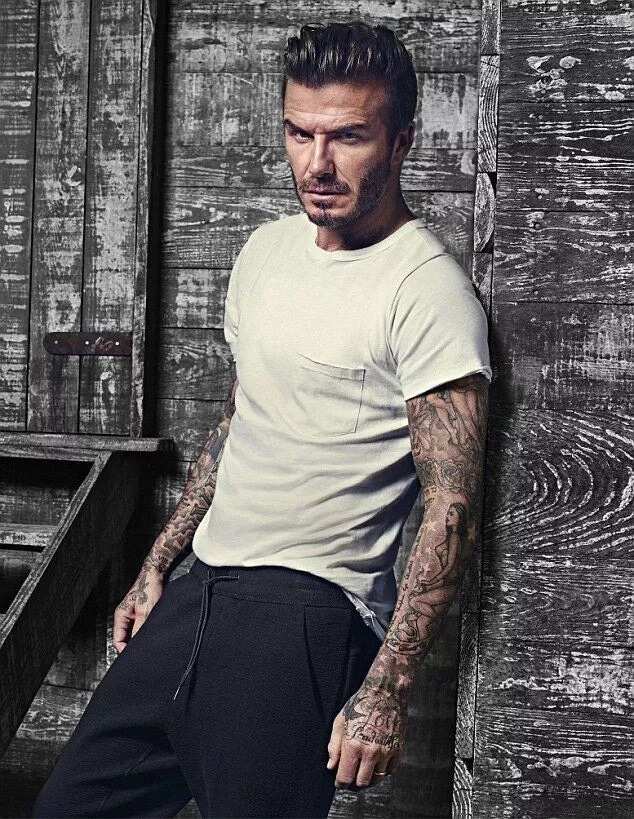 Horizon E88
Value: N1.9bn
READ ALSO: Mourinho made me brutally kick Diego Costa - Alvaro Morata
The E88 was nicknamed "The Sophisticated Lady" in the boating world due to it's sleek looks is just the perfect match for the celebrity British celebrity family.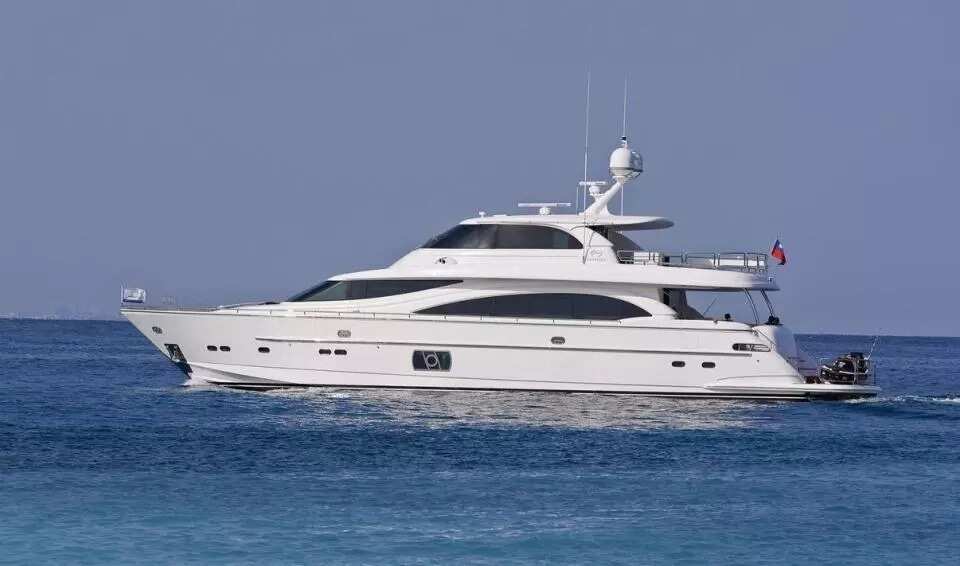 It has space for eight people and can reach speeds of up to 40mph, so it's nippy in those choppy seas and ideal for Miami weather.
The designs are extravagant and there's a gym on board for the family to stay fit.
It's huge too at 94 feet long and has four ensuite bedrooms, as well as two separate crew cabin rooms, so privacy for the Beckhams is assured.
3. Sergio Ramos: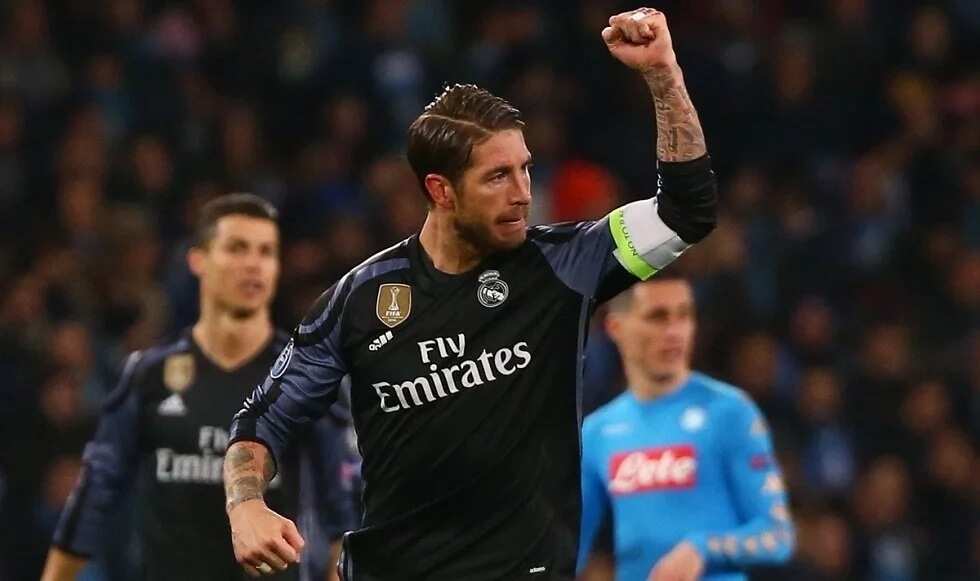 Fairline Squadron 78
Value: N2.4bn
Sergio Ramos was pictured in the Fairline Squadron 78 with his teammates Luca Modric and Lucas Vazquez as they relaxed in Ibiza just days before the 2017 Champions League final.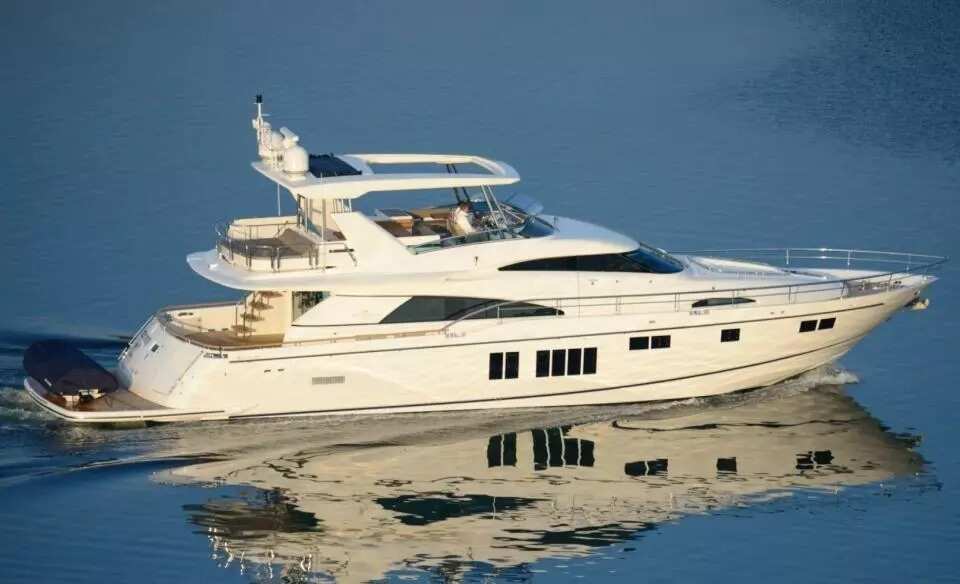 It's slightly smaller than the others at 80ft, but the Squadron 78 isn't lacking in features.
There are four cabins, two double berths and two twins and it can hit a top speed of 38mph.
Plus, there's the all-important jet-skis to have some fun on.
2. Cristiano Ronaldo: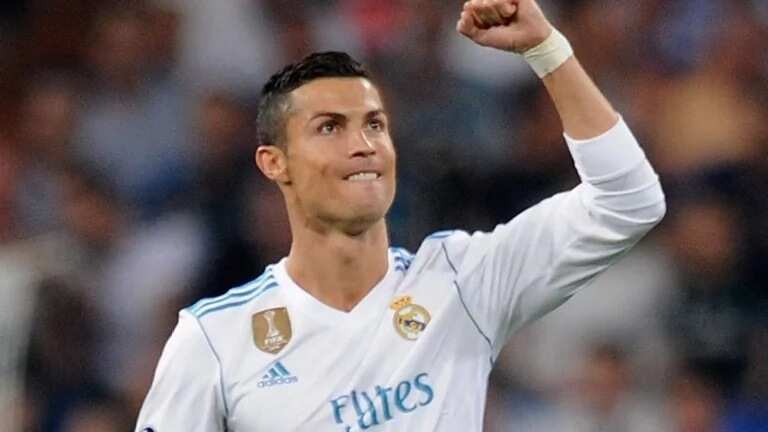 Palmer Johnson Ascari
Value: N3.7bn
The current Ballon'd or winner who just celebrated his 33rd birthday also own a exotic private yatch. ( won't you be surprise if he is not on our list?)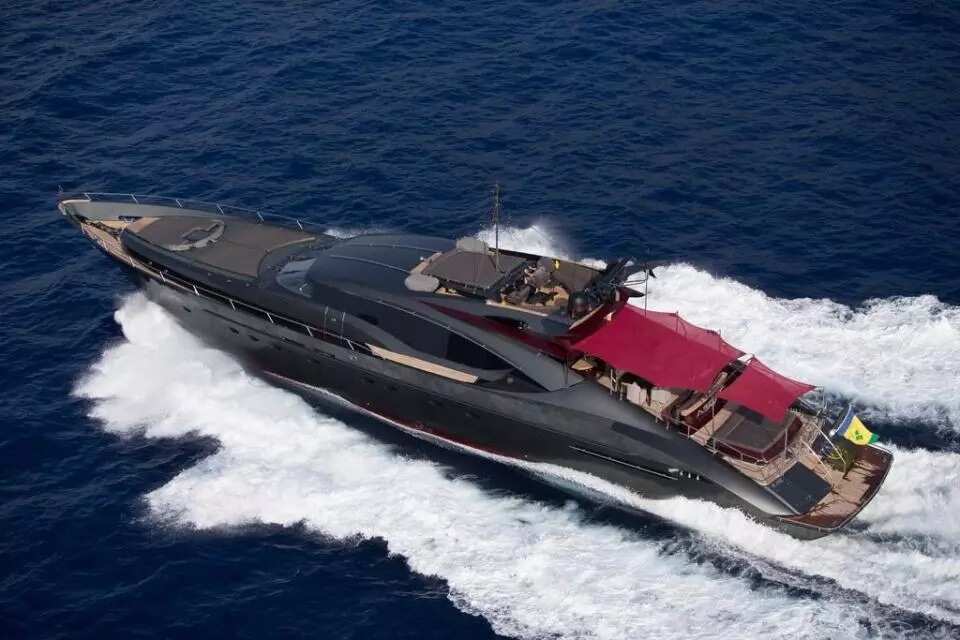 Ronaldo's 92 foot yacht is equipped with some incredible features, including a VIP room, which is obviously where the Portuguese resides whenever he's onboard.
And there's plenty of places for him to bronze his statuesque body, as well as enjoy the company of nine guests.
1. Lionel Messi: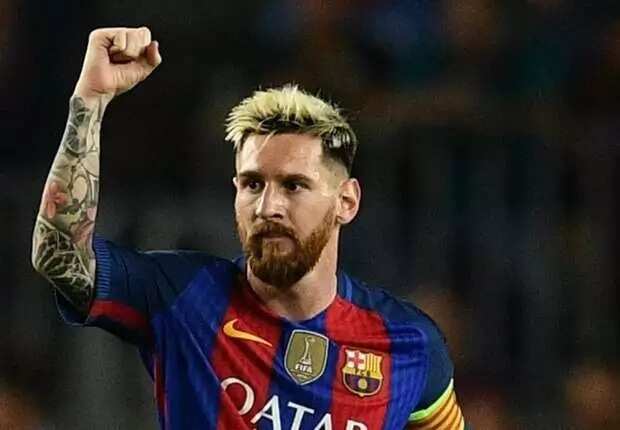 Maiora Seven C
Value: N5bn
PAY ATTENTION: Like our Facebook sports page to stay in touch with latest sports news
He may be the second best footballer but in terms of owning a private jet Messi owns the best among his peers.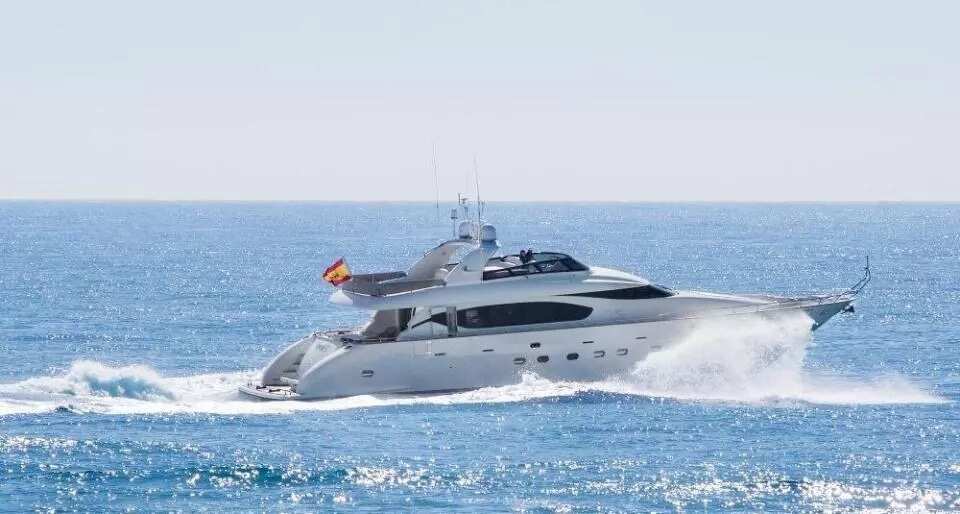 The Barcelona and Argentina legend is a fan of Ibiza, and he loves to take the Maiora Seven C out for a spin.
The same size at Ronaldo's at 92 feet, it can hit top speeds of 25mph in choppy waters.
There are four ensuite bedrooms and a VIP bedroom with queen sized beds, but that's not the clincher.
It comes equipped with many toys, including a tender, a wave runner and two kayaks.
Find out if Thierry Henry is also 'Igwe' in the kitchen - on Legit.ng TV
Source: Legit.ng