We all love popcorn, it is becoming more popular, and many people are thinking about this business. Read on, and you will find out how profitable popcorn business in Nigeria is, how to start it and how to make it successful.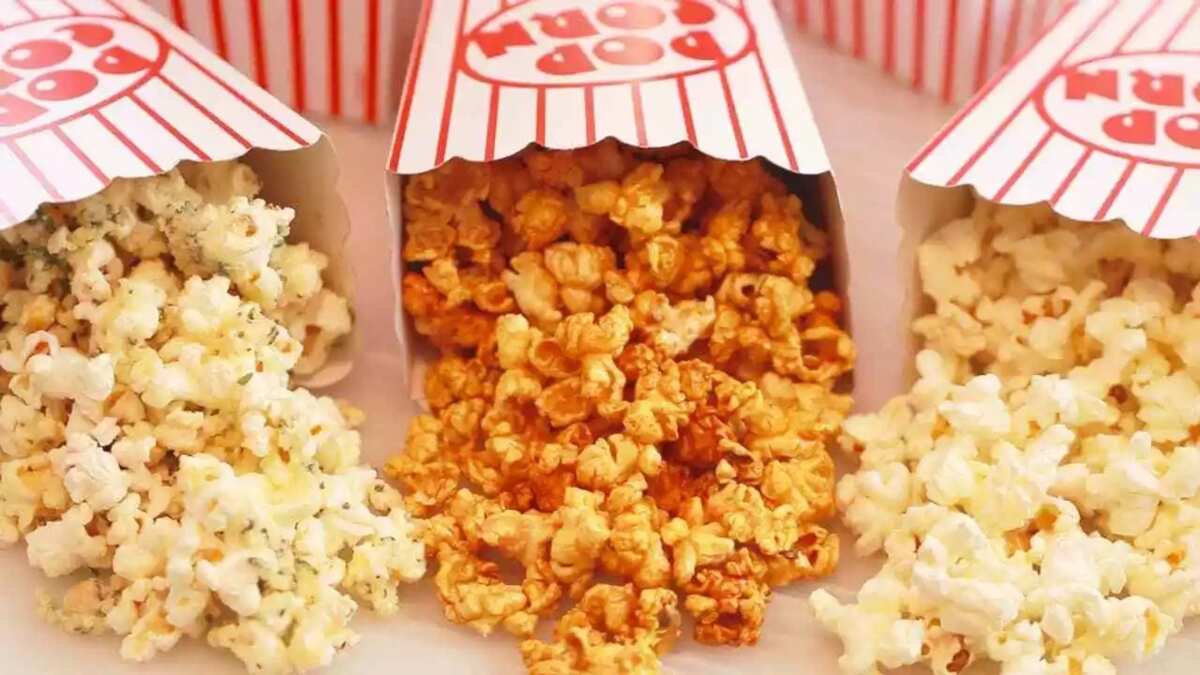 As we all know popcorn, is a type of corn that pops when fried or heated. Popcorn business is becoming more profitable because there is a big market and of course everyone likes popcorn. Such kind of business is very lucrative because, students, adults, children like popcorn, so you will always have customers.
Good news is that you don't need a shop for starting this business. For starting your work you just need to find a crowded junction or good place in front of some shop.
The business is considered as stress-free because there are simple processes, available for everyone. It is time to find out how to start popcorn business in Nigeria, what kind of equipment do you need for it, and how much you can earn.
First steps of popcorn business in Nigeria
Everything depends on your starting capital. Let's start with needed raw materials and equipment.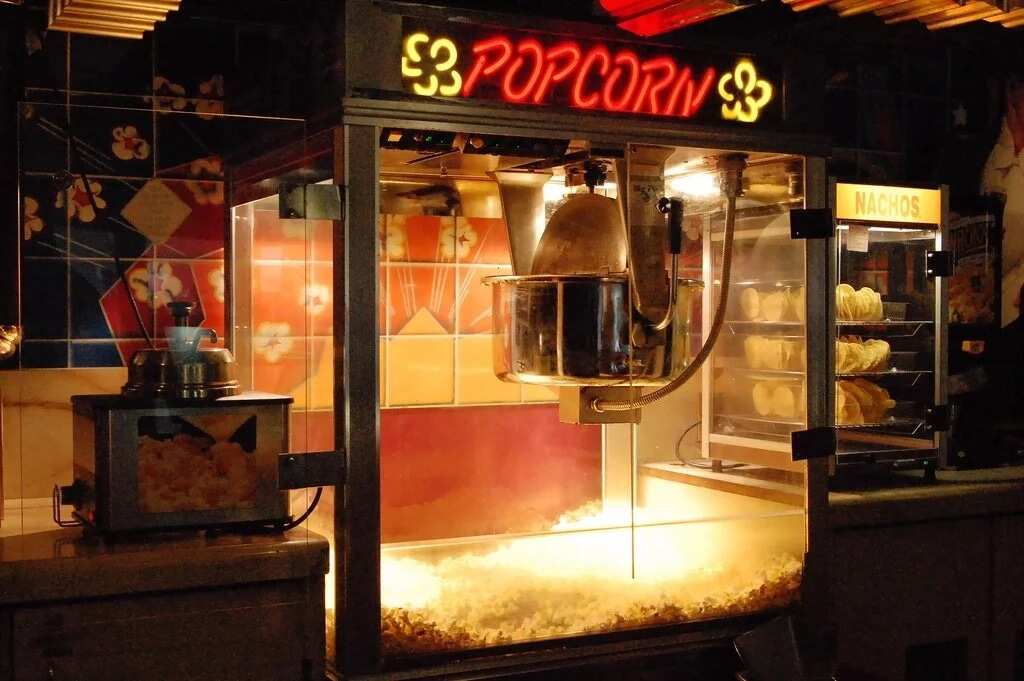 READ ALSO: Most thriving businesses in Nigeria in 2018
The main technological component in your business is popcorn machine. There are two types of the machines: manual and electrical popcorn machine. The manual machine works by gas and requires to turn a handle from time to time. Such machine is cheaper than the other variation, all you need is a gas cylinder, and you can make popcorn anywhere and anytime.
Another type of machines requires electricity for operation. This kind of machines costs more than manual type. The electrical machine is more convenient in use. If you have a limited budget, then this type is likely not suitable for you. You can also find machines that uses both gas and electricity.
The popcorn machine is not the only equipment you need. The next required equipment is sealing machine. This machine allows you to get into mass production and create your own branded popcorn. This kind of machine can cost around 15,000 Naira.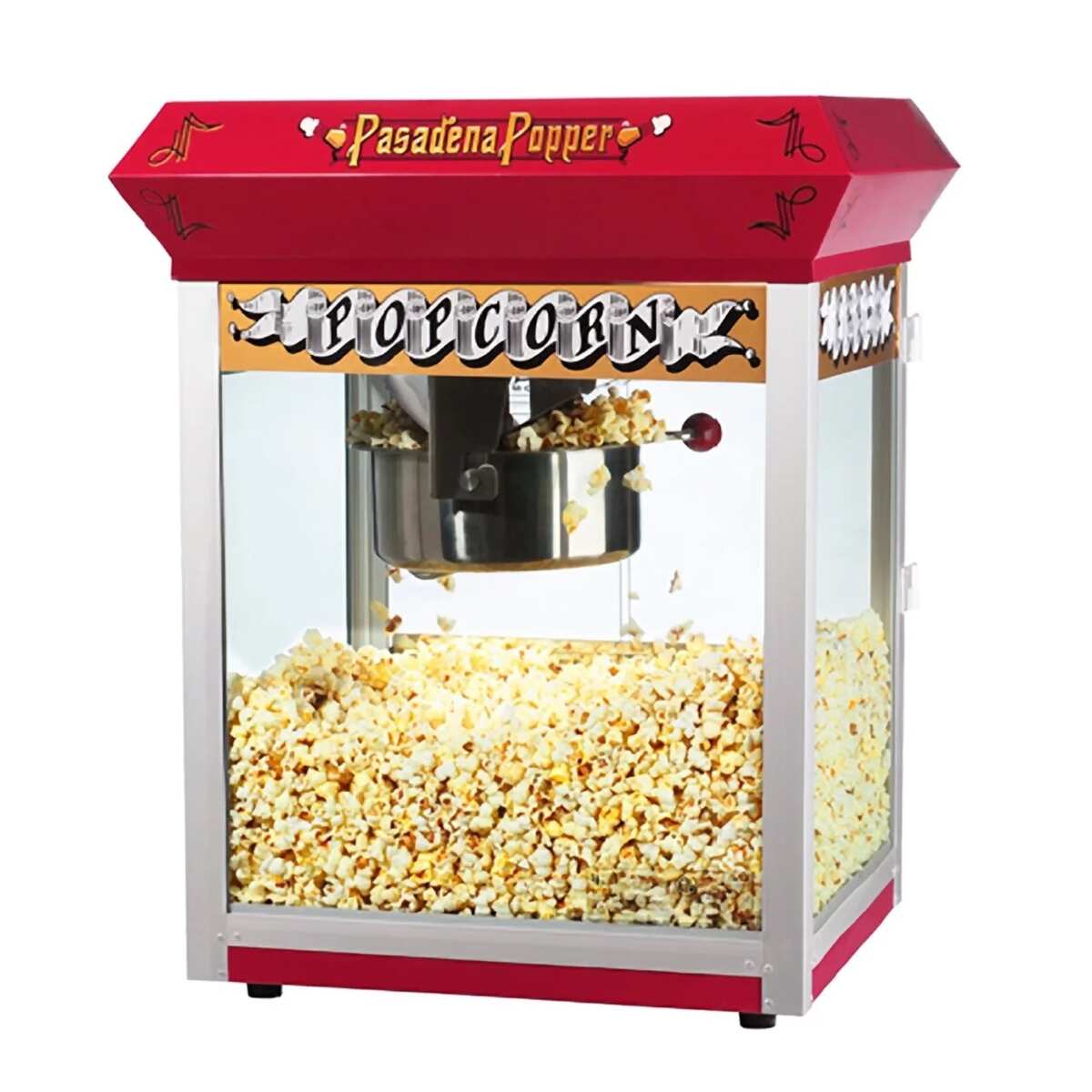 Sealing machine gives you the ability to seal your product after packaging. If you don't have enough money for this machine you can use packaging nylon or paper bags.
The next equipment is a stand or shop. The shop requires more money, but at the first time, you can use just a simple umbrella for shade.
What about raw material for starting popcorn business?
Corn: remember that you need a particular type of corn. There is a particular type of corn with hard exterior shell, soft center and content of moisture. There are rice and pearl popcorn types. Rice popcorn is long and pearl corn is more rounded.
The next point is butter. It is highly needed to make your corn yummy. One can use just usual butter.
Sugar: this is all you need to make the popcorn sweet and increase the patronage.
Milk: to increase general acceptability and sweetness some producers use powdered milk.
How to make popcorn?
It is possible to find different recipes for popcorn. It is better to try different proportions of ingredients until you find the best one.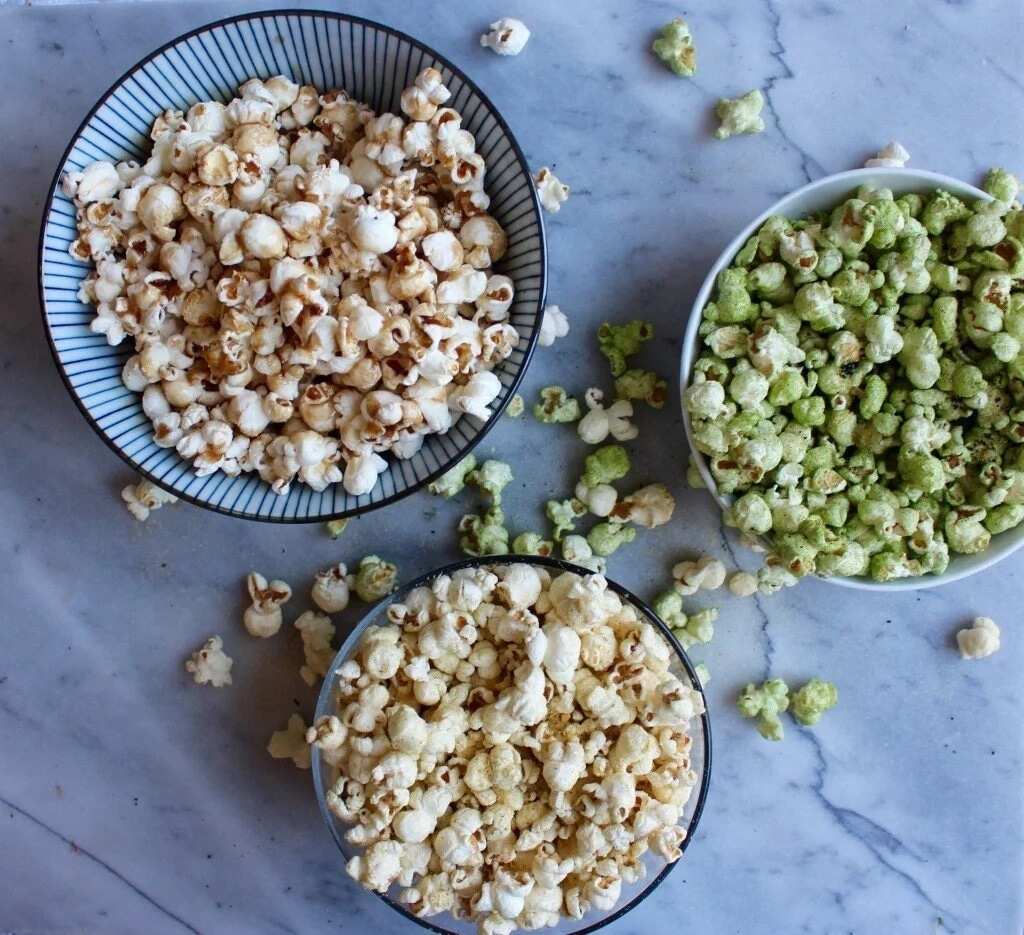 Our advice is to communicate more with people who are involved in this business to find out some pieces of advice.
Popcorn business plan in Nigeria
You don't need a big capital to start, but success will depend on your business plan. There are three categories of this business:
One spot sale
Popcorn with a push card
Big scale production
One spot sale – is a small business with one definite location. These who sale near shops, homes or other public places. Popcorn with a push card can be moved to another location. And a big scale production provides popcorn to retailers who sell it.
The first step of your plan is to make sure that your popcorn tastes great. This is the main point, no matter what equipment you have, the most important is the quality and taste of your product.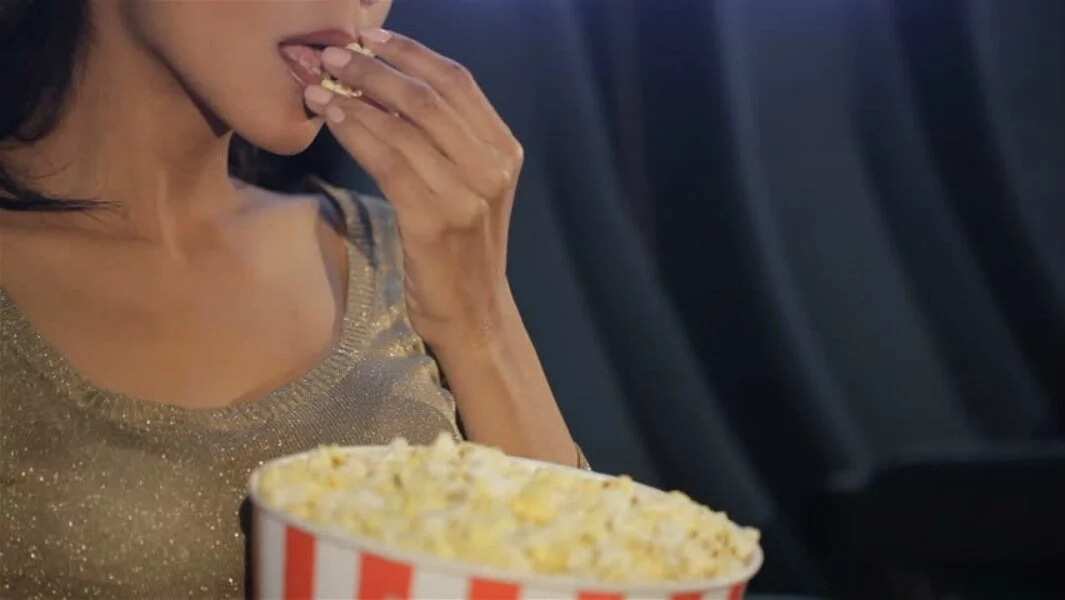 The second important point is the location of your popcorn business. Junctions, places with a lot of busy people, markets and in general all the public places are good. You can also try tertiary institutions and schools. Don't forget that you have to attract customers by advertising, banners, signposts and so on. People should know about your popcorn.
If you are planning mass production, the good idea is to work with provision stores, eateries and so on. Turn on your creativity and try to make coloured popcorn.
As you see popcorn, business is something that is not so difficult to start. Great taste of popcorn and good location will give you a chance to develop your business to big scale production.
READ ALSO: How to start export business in Nigeria in 2018?
Source: Legit.ng