- Senate president, Dr Bukola Saraki, has advised senators not to use the Nigerian Senate to settle political scores
- Saraki stated this after Senator Kabiru Marafa (Zamfara, APC) tried to lay accusations against an aide to his state governor, Abdulaziz Yari, during plenary
- Marafa and Governor Yari, are currently having a running battle
Senate president, Dr Bukola Saraki, on Tuesday, February 13, stated that the Nigerian Senate must not be used as a platform for accusations or settling personal grievances.
Saraki made his point known during a Point of Order raised by Senator Kabiru Marafa (Zamfara, APC).
Marafa had tried to accuse an aide to his state governor, Abdulaziz Yari, of being responsible for many of the atrocities in the state.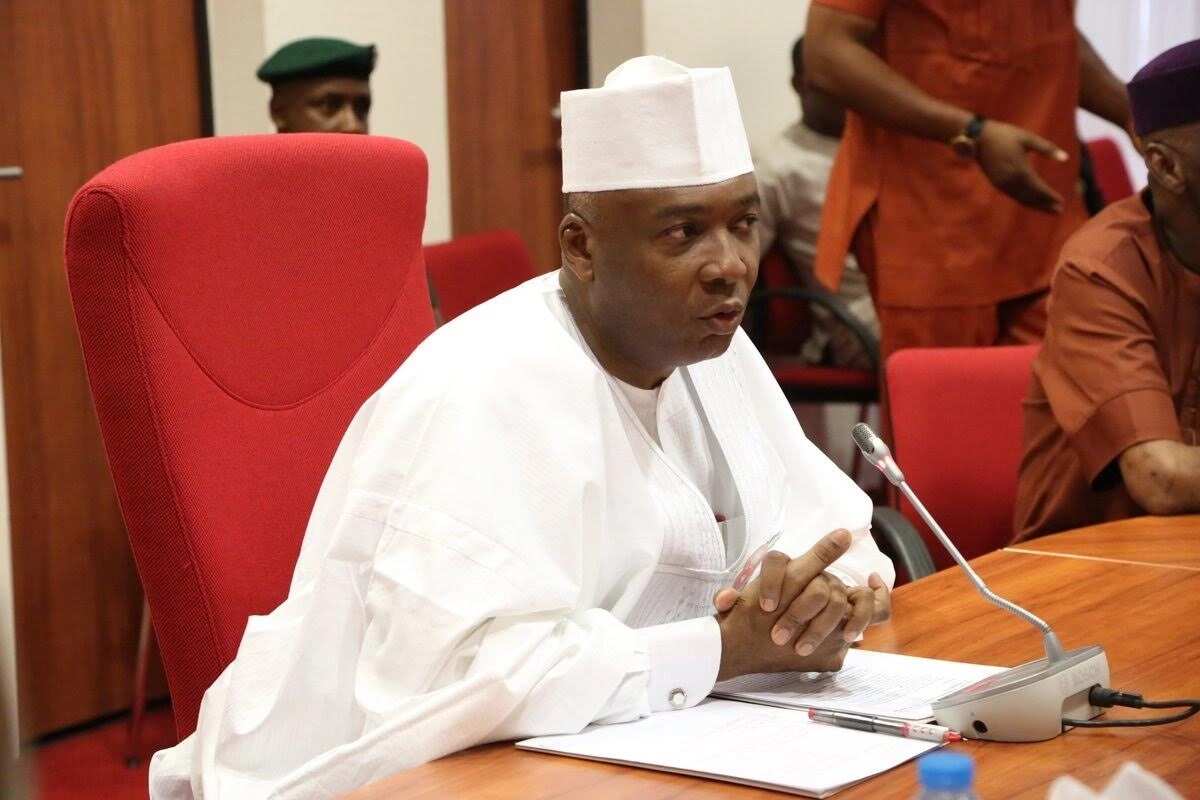 READ ALSO: We changed order of 2019 elections to give all political parties a level playing ground - Senator Sani
Saraki said: "Distinguished Senator Marafa, with all due respect, I have tried to always accommodate you for these issues and I think we must not abuse these issues with your personal explanation.
"I am sure everyone here has issues to do with their state, I think you should summarise that but now you are going into details where people are being accused. So what I appeal is that you should give us the summary of this issue and let us try and keep within those confines."
Following Senator Marafa's summary of the issue, Saraki then directed the Senator Ahmed Lawan-led Ad-Hoc committee on security to take up the issues raised by the Zamfara state senator.
"I am happy that the leader of the Senate who is the chairman of the security ad hoc committee is here. It is a pity that considering how strongly you felt about this matter, I noticed your absence at the security conference yesterday where your governor was present.
"It would have been a good opportunity for us to address this. Be that as it may, leader [addressing the Senate Leader Ahmed Lawan], please take note of these issues because I know that you can invite these security agencies and look into the matter," the Senate president said.
Governor Yari recently distanced himself from the recent gruesome killings witnessed in some parts of Zamfara state.
The governor was reacting to allegations made against him by Senator Marafa in the Senate.
READ ALSO: Nigerian Senate invites IGP Idris over community policing
He described the remarks by the lawmaker implying that he was not doing much to contain the bloody attacks as reckless and scandalous.
What is working well and what needs improvement in Nigeria? on Legit.ng TV
Source: Legit.ng