Odunlade Adekola new wife: is it a rumor?
Lots of Nigerians love Odunlade Adekola's movies, and many of them also want to know spicy facts from his personal life. The beloved actor of many Nigerian people has a happy family and children. Are the rumors about Odunlade Adekola second wife true? Is he separated from his long-time sweetheart? In this article, we will analyze the information about Odunlade Adekola new wife and find out what is true and what is not.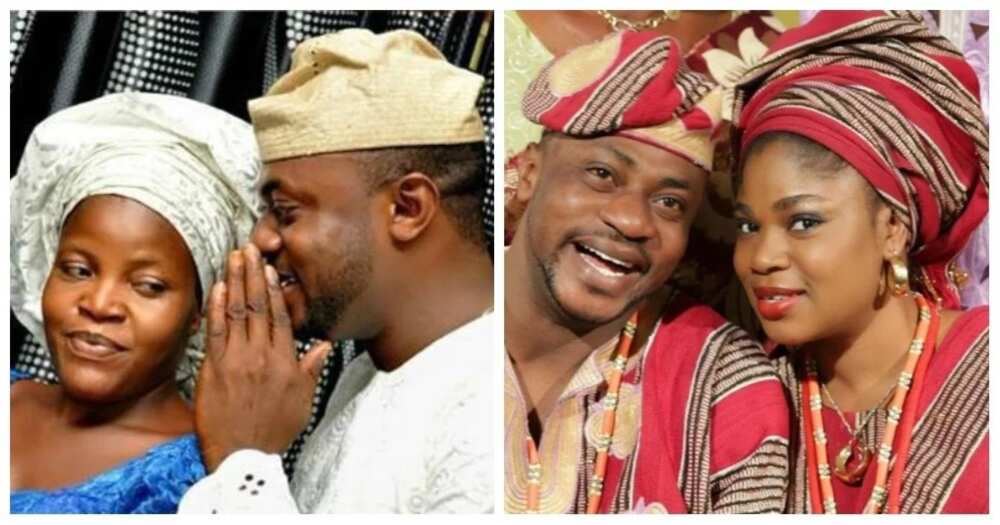 What is Odunlade Adekola famous for?
The outstanding Nollywood actor was born in Abeokuta, Ogun State. His birthday is December 31st, 1978, which makes him 39 years old. He is a famous Nigerian actor, producer, director, film-maker, and singer. The future superstar developed the passion for acting at the early age, and his first attempts to act and write scripts were with his childhood friend. His actual career in Nollywood began in 1996, and since then he has acted in more than one hundred Yoruba movies. He won a lot of awards and, most importantly, the hearts of Nigerians for his spectacular work. Odunlade Adekola's notable facial expressions during filming became very popular among Nigerian people who like sharing memes.
Since he is so popular among people all over the country, his personal life is also a subject of constant interest. So, in this article, we will talk about the handsome actor's personal life and his family! Is he really happy with his wife? Did he cheat on her and have a baby with someone else?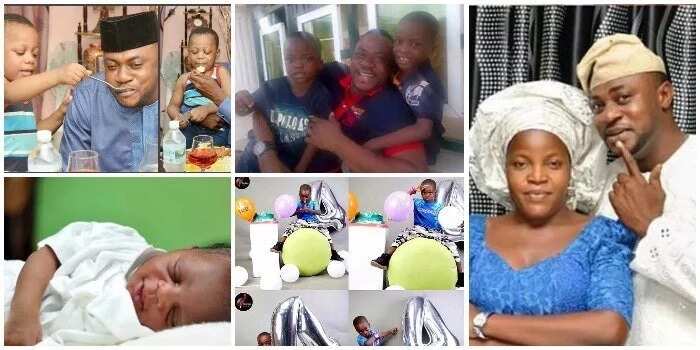 Who is Odunlade Adekola married to?
Odunlade Adekola wife name is Ruth Adekola. The Nollywood celebrity met his lovely spouse at the start of 2003, and the sparkle immediately ran between them, as they quickly fell in love. The same year, the actor proposed to his wife. They got married in 2003.
Odunlade and Ruth Adekola are parents to four beautiful boys. Their youngest child was born on November 23rd, 2015. His name is Adedore Adekola. The happy father shared some information about his boys. He said that they really want to become actors, even though they also enjoy playing football. Maybe we will be able to see them either in the movies alongside their father or on the football pitch soon.
Of course, Odunlade Adekola has a large and happy family. But is he happy with how things are going in his personal life? Lots of reports connect him romantically with other women and suggest that he is cheating on his wife, Ruth. Is it true or the rumors are completely made up?
READ ALSO: Odunlade Adekola's hotel in Abeokuta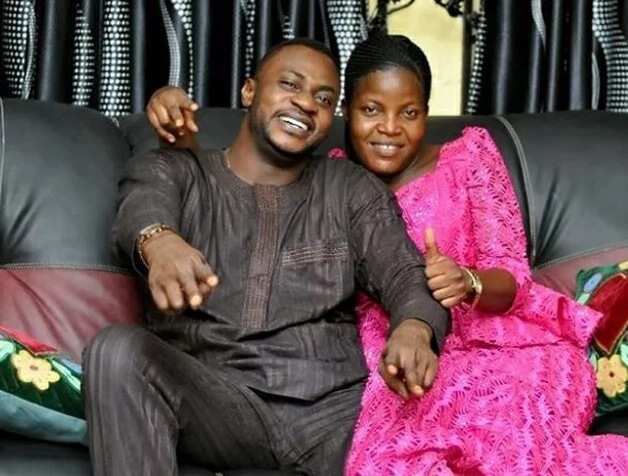 Odunlade Adekola new wife rumors
The Nollywood actor is a handsome and talented man, and it is obvious that rumors will circulate about him, especially when he plays in the movies with so many attractive actresses. For example, he has been linked with such actresses as Kemi Afolabi and Taiwo Aromokun. However, the biggest rumor about him so far is connected with young actress Bukola Adeeyo.
Odunlade and Bukola met in 2008 when she joined the Odunlade Adekola Films Production and became the protégé of the famous actor. They have quickly become good friends, and many reports claimed them to be secret lovers. Both described their connection as solely work relationship between boss and employee when they were asked about it in the interviews. However, it did not stop the gossip websites about spreading new rumors about them.
Bukola Adeeyo gave birth to her beautiful little daughter Janelle in 2017, and the media desperately wanted to know the identity of her baby father. Many outlets assumed her baby daddy was no one else but Odunlade Adekola. The interesting thing was that Bukola did not seem to have an official boyfriend or husband, which ignited the rumors with a triple power.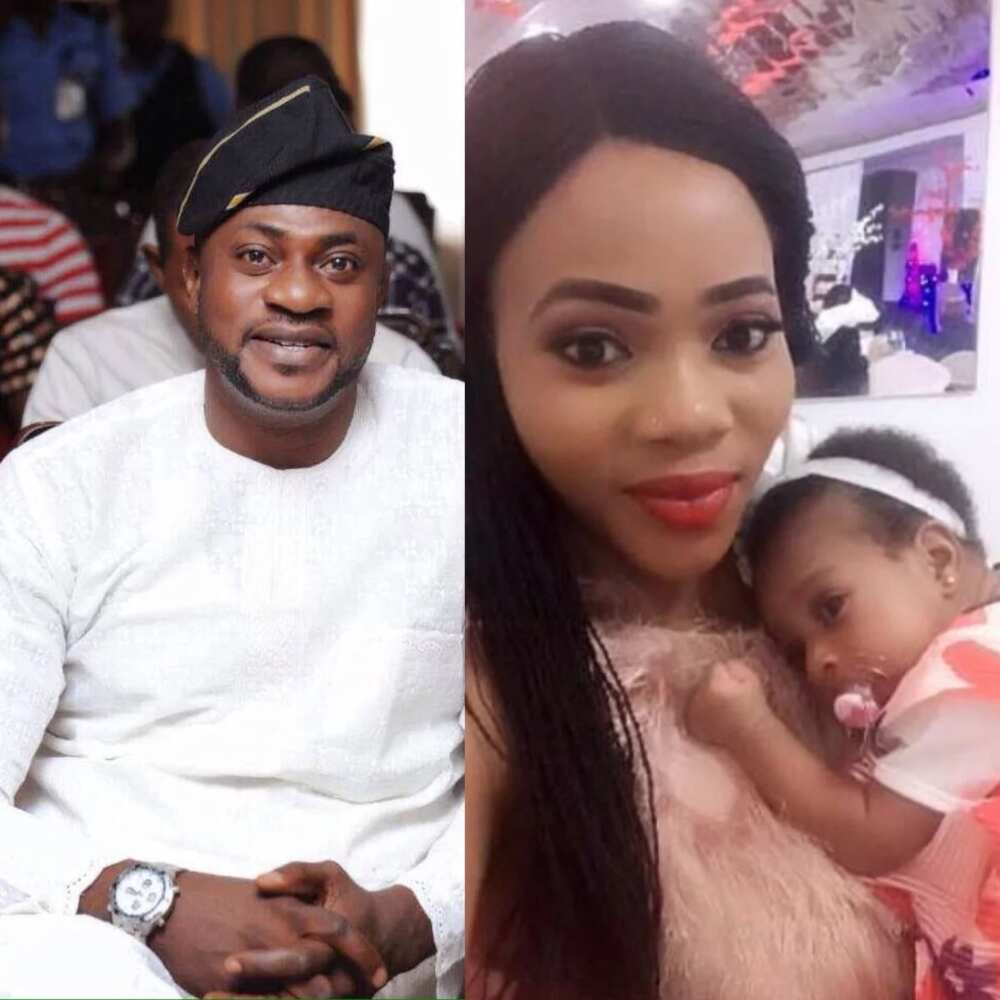 However, both Odunlade and Bukola denied the rumors about her baby being his. The famous Nollywood actor said that he has no relation to his protégé's little girl and refused to comment on these gossips. Bukola explained that her baby has a father, and it is not Odunlade Adekola – her relationship with him still remains non-romantic, as he is her movie industry boss. She also said that she sees nothing wrong in her refusal to disclose the identity of her husband. Later, the media found out that her husband is named Bello Oladipo Ibraheem and he is a fellow actor.
So, the confirmation of Bukola Adeeyo husband's identity proves that she is neither the new girlfriend of Odunlade Adekola nor his second wife.
Every time Odunlade Adekola is playing a groom in a movie and the first pictures from the film set appear on the Internet, people start to create stories about a new wife of the famous actor. Such situation was with Eniola Taiwo Ajao.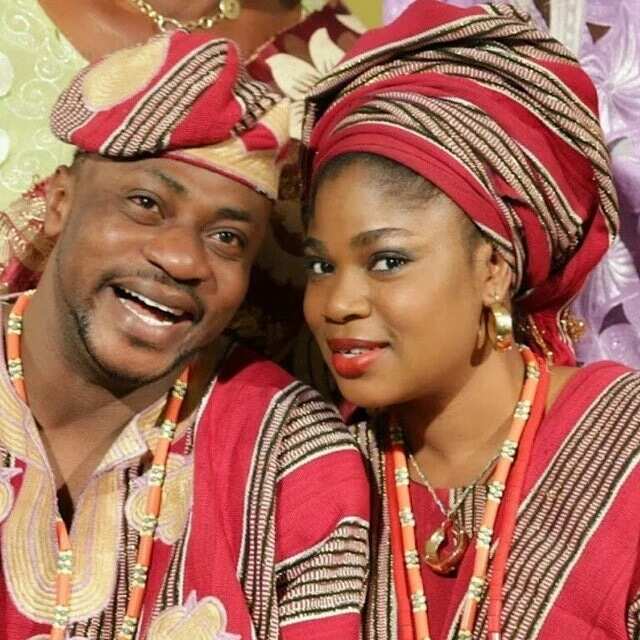 Photos from the set of the movie with the symbolic name "New Wife" also gave the public material for spreading rumors about a new affair and even Odunlade Adekola's second wedding.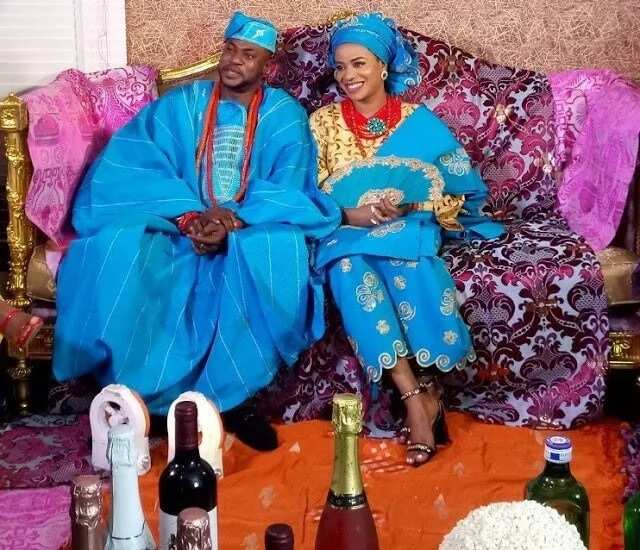 In fact, the beloved Nollywood actor is still faithful to his lovely wife Ruth Adekola and is a good parent to his four children. When he was asked about the reports circulating about him, he said that journalists are often in search of something spicy about famous celebrities, and this is their job, but he does not approve of this, because usually, they do their research poorly, which results into false portrayal of public figures. He also added that his family members, including his wife, are very patient and intelligent when they hear media reports about him, they know who he really is.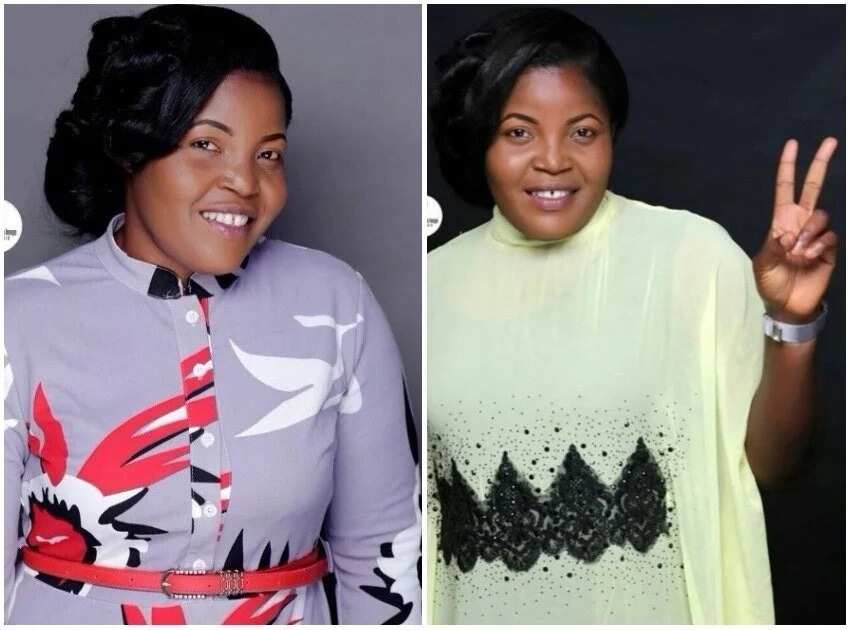 The Adekola family makes an impression of a friendly and loving union. Odunlade Adekola tries not to pay much attention to the rumors, because they will always circulate around popular people, no matter what they do. As for now, there is no proof that he has someone else, as the only love in his life is the woman he has been with for years and shares four children with.
READ ALSO: Who is Odunlade Adekola married to?
Source: Legit.ng