- The ongoing clearance of the Boko Haram terrorists through Operation Deep Punch II has been largely successful
- Latest information from Borno state indicates that Boko Haram leader, Abubakar Shekau, is on the run
- Report has it that he is desperately trying to escape the theatre disguised as a woman dressed in Hijab
The Nigerian army says Boko Haram leader, Abubakar Shekau, is currently on the run.
The army made the claim in a statement sent to Legit.ng on Tuesday, February 13, by the director army public relations, Brigadier-General Sani Usman.
The army stated that credible information from arrested and surrendered insurgents suggests that Shekau has abandoned his followers and is currently running for his dear life.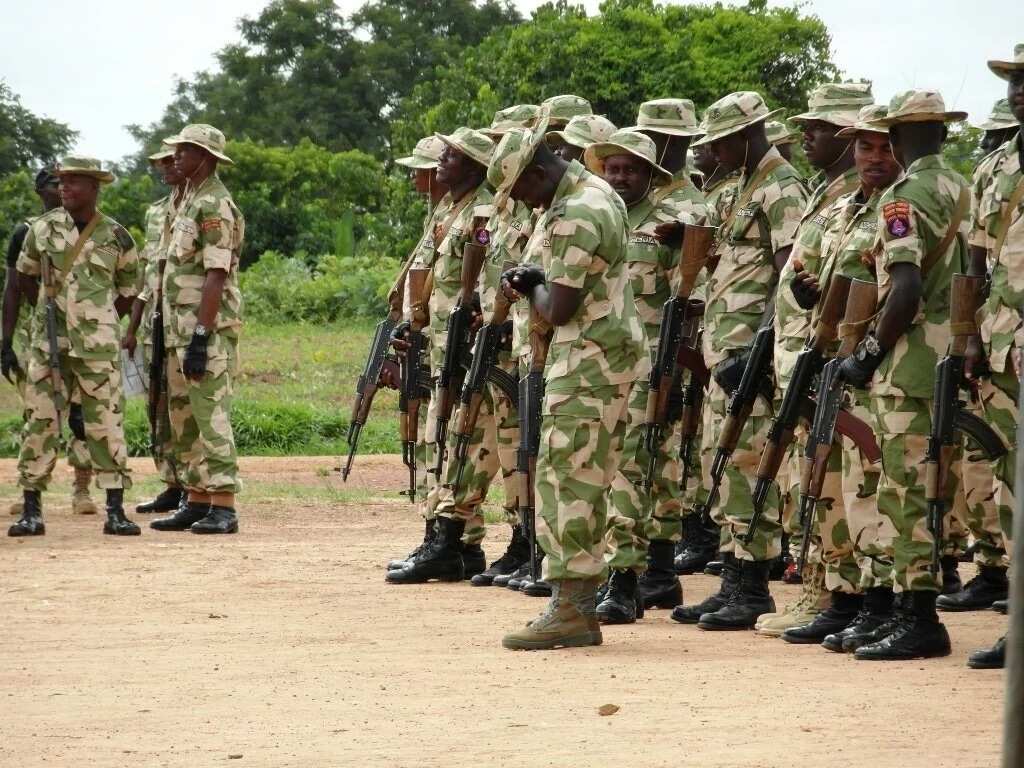 PAY ATTENTION: Install our latest app for Android, read best news on Nigeria's #1 news app
Part of the statement read: "He is desperately trying to escape the theatre disguised as a woman dressed in Hijab. We reliably gathered that to avoid detection Abubakar Shekau alternates between blue and black coloured hijabs. He was last seen in a black hijab.
"We therefore call on all those remaining Boko Haram terrorists to know that they are following a coward moving about in hijab disguised as a woman. We also request all the remaining Boko Haram members to come out from hiding and lay down their arms and be treated humanely.
"While concerted efforts are ongoing to track and apprehend the fugitive terrorist leader, we implore also members of the public, especially the residents of Adamawa, Borno and Yobe states to be more vigilant, security conscious and be on the look out of Abubakar Shekau and other terrorists that might disguise as women to escape."
Two days ago, Nigerian troops killed several terrorists in a gun fight in Goniri, Yobe state.
The Nigerian army confirmed the victory in a statement by the assistant director Army Public Relations, Major Nureni Alimi, 27 Task Force Brigade on Sunday, February 11.
READ ALSO: Opinion: The 'defeat' of Boko Haram by Sonala Olumhense
According to the statement, the terrorists, who were fleeing the onslaught of the army fell into an ambush laid by the Nigerian troops.
Survivors of Boko Haram - on Legit.ng TV
Source: Legit.ng