Originality is not dead, it is just complicated to find unique outfits sometimes. If you are looking for one-of-a kind clothes or shoes, the best decision is to check out Jiji.ng. One click on shoes in fashion and beauty section, and you will open the list of stylish footwear for any occasion.
The reasons to buy clothes on Jiji are obvious. It is one of the biggest marketplaces in Nigeria, which offers a wide selection of items in a chosen category. When you buy on Jiji, you can be sure to find the prices for shoes lower than average on the market. Besides, Jiji offers direct communication between users.
Altogether, these factors attract more and more users to shop on Jiji. If you are not one of them yet, do not waste your time: open Jiji.ng or install Jiji app. This is the fastest way to find original Ankara shoes. Or you can design your own!
How to make Ankara shoes at home?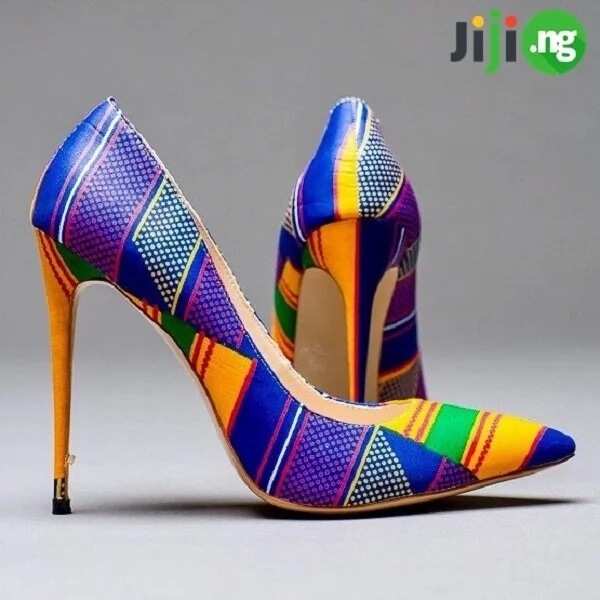 Step 1. Gathering materials.
To bring a DYI idea to life, you should start with the list of items you are going to use. In this case, you do not have to find anything extraordinary. Take some time to visit the nearest store or simply order the following materials on Jiji.

• Ankara fabric (one sheet, whatever pattern you like)
• Shoes (a pair of new or old footwear)
• Pencil
• Scissors
• Knife
• Razor
• All-purpose glue
Step 2. Getting shoes ready.
You are going to apply the chosen fabric on the surface of the shoe, so it is significant to clean it well in the first place. Clean the shoes and remove dirts. Although you are working only with surface, do not forget to clean the shoes inside, if you have picked used shoes.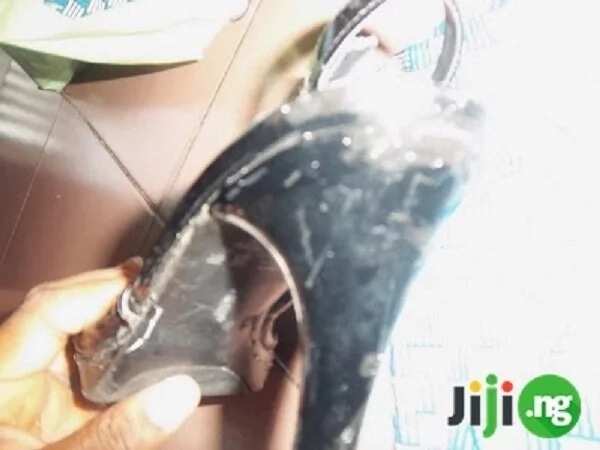 The material shoes are made of does not matter: it can be genuine or faux leather, fabric etc. Use alcohol or special detergents if needed. You can always find the shoe-care kit on Jiji.
Step 3. Measuring the fabric.
Making Ankara shoes is easier if you do not aim at getting perfectly identical pattern on both shoes. Otherwise, you should be very attentive during measuring. Measure and cut a piece. Before you cut the second shoe, outline the detail you already have.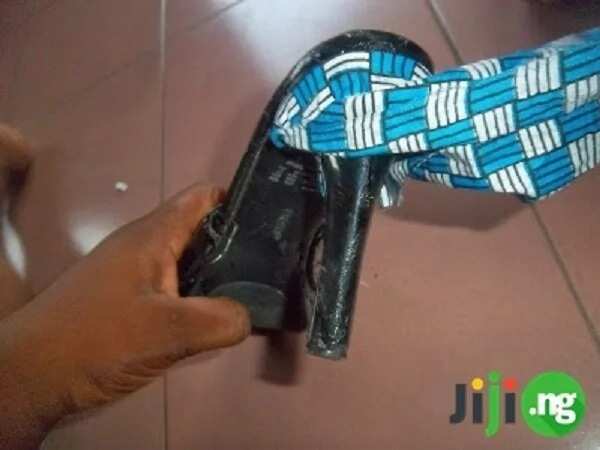 After you see that both pieces are of the same size and have the same print direction, cut the fabric for the second shoe. Do not glue the fabric straight away! In this case, you will not be able to match the patterns. Cut, compare, customize, and glue - this is the correct sequence.
Step 4. Wrapping & trimming.
Stuff a shoe with some paper for convenience. Then take two pieces of fabric and notch the edges. This will help to place fabric properly. Carefully glue the fabric, but don't use instant glue for this. Take one that takes time to dry.
Apply the even thin layer of glue. Attach the fabric. Flatten it and wait until the fabric becomes dry and sticks firmly. Meanwhile, you can check out Jiji and make sure that your shoes are going to be one of a kind.

Then remove the excessive fabric with the help of scissors, knife, and a razor. Trimming requires ultimate concentration. Be attentive and cut fabric accurately to avoid damages of the shoe and glued fabric.
Step 5. Moving to edges and sole.
Start clipping the excessive fabric from the top edge. Take some more fresh glue and press edges well to fix the fabric. Move to the sole and apply the fabric to entire sole. Actually, it would be better to remove the sole and cover the bottom part with fabric. In this case, it will not wear off fast.
Put the shoes aside and let them dry well before wearing.
Useful tips for making Ankara shoes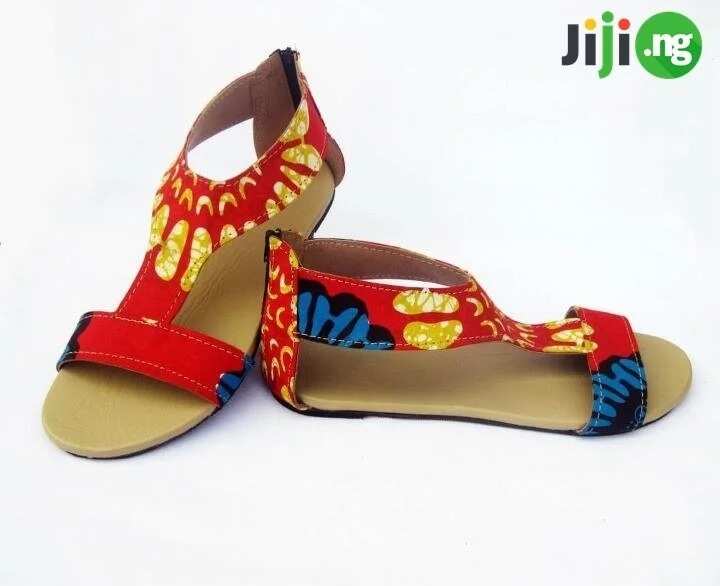 • Shop for all necessary materials and tools on Jiji.ng. It is convenient, time-efficient, and budget friendly option.
• Install Jiji app to shop even faster.
• Use all-purpose glue. It takes some time to dry and helps to avoid damages and have an opportunity to adjust and flatten the fabric.
• Flat shoes are easier to work with. However, the time and efforts spent for making Ankara shoes with high heels are worth the result.
• It is possible to wrap only the platform-sole of a shoe.
• If you decide to cover only platform with Ankara, it is better to add matching decorative elements for the front of your shoes.
• Take an old purse and cover it with the same Ankara fabric.
• Do not forget about matching accessories: bows, belts, earrigs, necklaces etc.
Sell unique Ankara shoes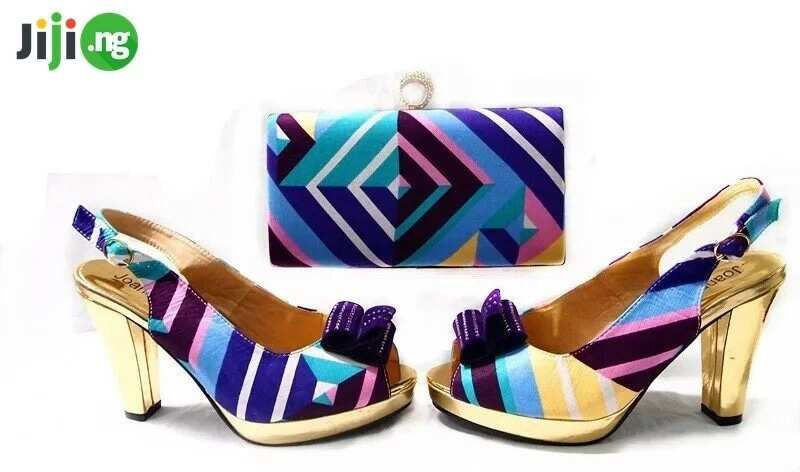 As you can see, making original Ankara shoes is not complicated. Why not turn it into personal benefit? The next step is to sell your unique footwear Jiji.ng. Unlike the majority of business ideas, you do not need a business plan to sell on Jiji.
First of all, you should open Jiji.ng and register on the website. You can also download and use Jiji app for this, it is even faster and easier. Click on "Post FREE Ad" and fill in the forms: name of your item, category, photos etc.
The interface both on Jiji and in Jiji app are user-friendly. You will not find any difficulties with posting your ad. Make more shoes and add more items for sale on Jiji. Discover the functionality of the website and use Boost and Top Ads packages for promotion.
After you sell several pairs of shoes, make up a name for your own brand and register an online store on Jiji Company. With time, you can boost your online business even more. It is easy to make Ankara shoes on your own, and selling them on Jiji is even easier.
Source: Legit.ng