Peanut snacks (or groundnut, depending on where you are form) are probably some of the most delicious and easy-to-make snacks out there. Today, we have decided to share with you our five favourite peanut snacks recipes that will rock your world! Find out how to make peanut snacks, and you will be able to whip out this party food in no time.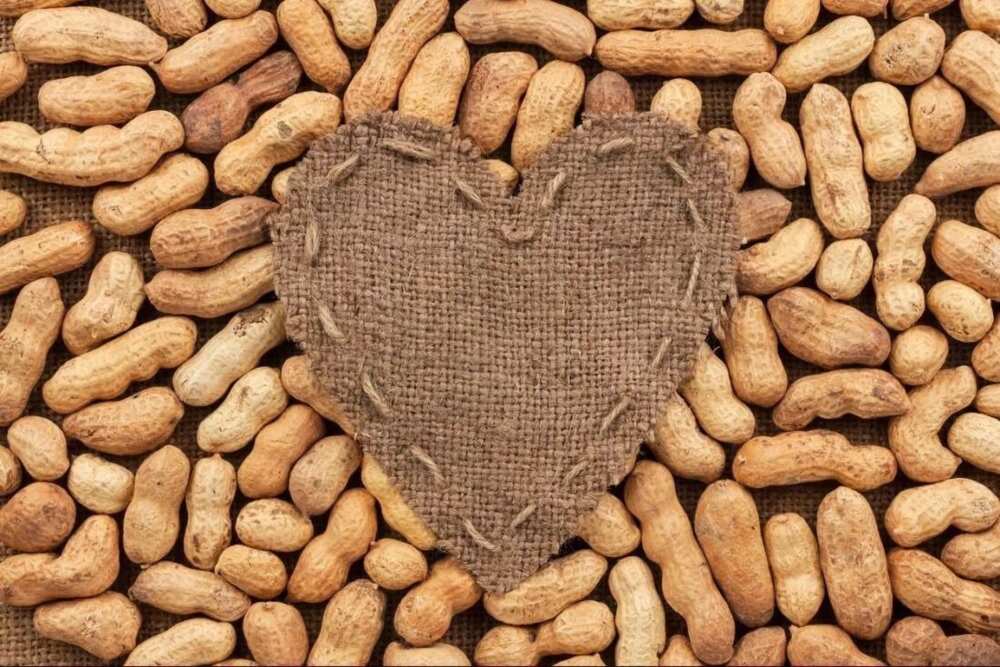 Among dozens of peanut snack recipes, we have chosen the simplest yet tastiest options out there. We are hoping that you will be able to find the best recipe for yourself. Without further ado, let's learn how to make peanut snack!
Peanut burger snack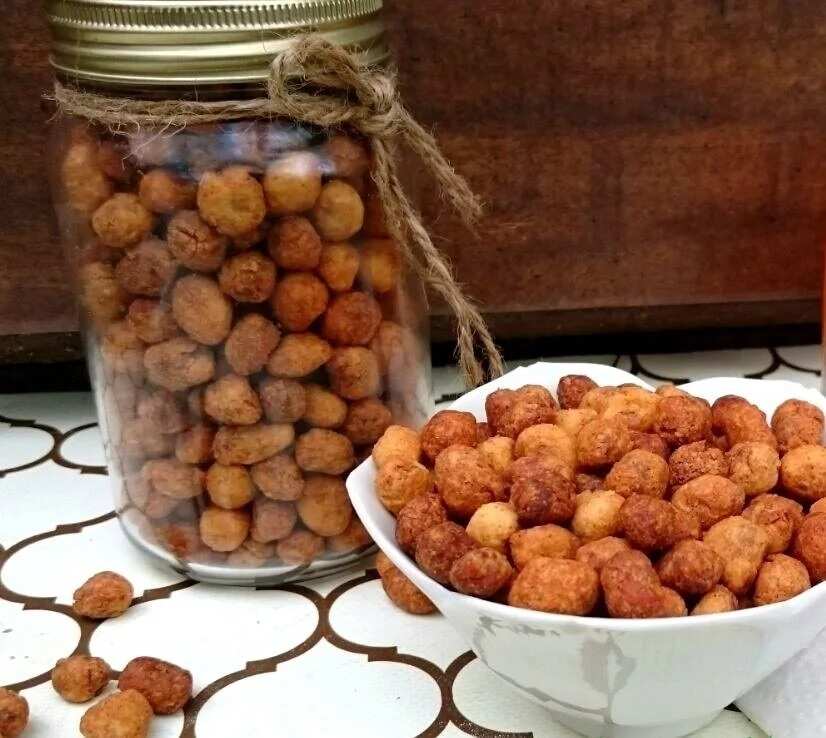 We want to kick off our collection of peanut snack recipes with this traditional treat that is popular in Nigeria and Ghana. It a delicious fried savoury snack that would be great for a party or just a movie night.
Here is what you need to get:
3 cups of peanuts;
3 eggs;
2 cups of flour;
1/3 cup of sugar;
1/2 teaspoon pf baking powder;
A pinch of salt;
1/4 teaspoon of nutmeg (optional);
Vegetable oil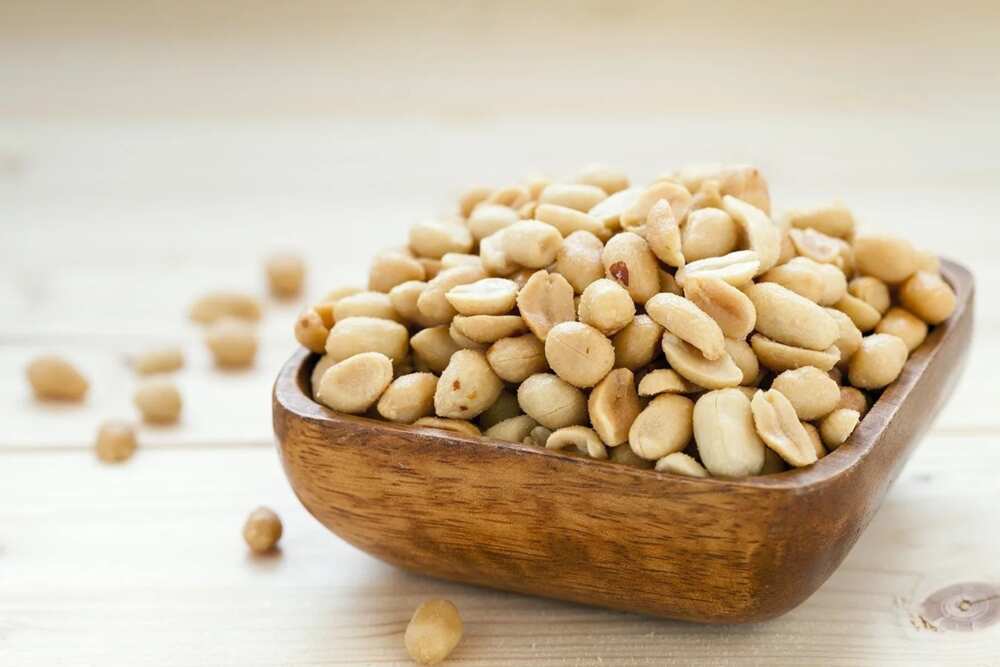 Instructions:
Select the best peanuts out of the bunch.
Mix flour, salt, baking powder and nutmeg (if you are using it) in a bowl and put it aside.
Beat the eggs with sugar in a different bowl.
Pour some of the egg mixture over the peanuts, shake the bowl so that all the nuts are covered, and then sprinkle some of the flour mixture on top of it.
Repeat the previous step until all of the peanuts are covered with flour. Make sure that none of them are stuck together. If they are, separate them with your fingers.
Heat the oil on the medium heat and fry the peanuts in batches until they are golden brown.
After you take the peanuts out of the oil, let them cool before eating or storing. You can store them in an airtight container.
Peanut chaat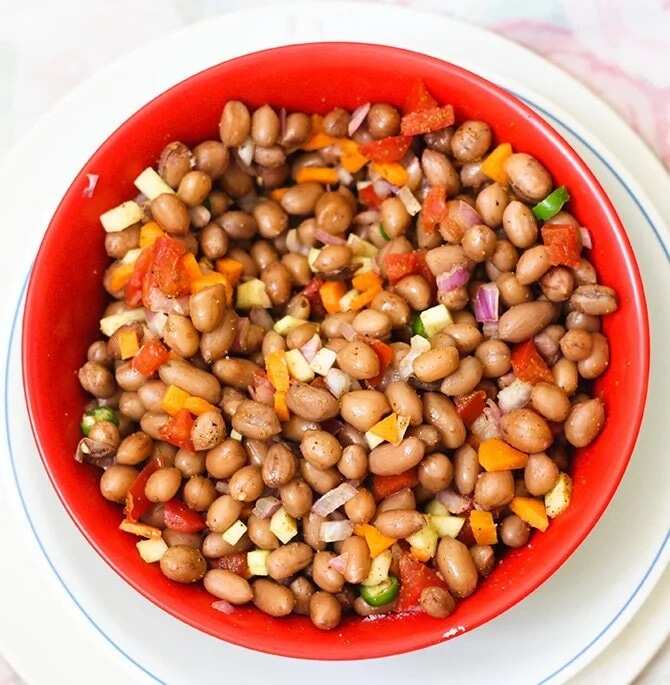 Another great recipe for a peanut snack comes from India. It is very easy to make, and it takes about ten minutes to throw it all together. In the end, you get a very interesting and delicious snack that can even double as a meal!
Ingredients:
1 cup of roasted skinless peanuts;
1/2 cup of finely chopped onion;
1/4 cup of finely chopped tomato;
2-3 finely chopped green chillies (depending on how hot you want the snack to be);
2 tablespoons of finely chopped coriander;
1 teaspoon of chaat masala;
1-2 teaspoons of lemon juice;
A pinch of salt.
Instructions:
To be fair, this is a one-step recipe, provided you are using roasted peanuts. Just mix the veggies and peanuts together, top it off with chaat masala, lemon juice and salt and give it another mix. And you are done!
Tangy peanuts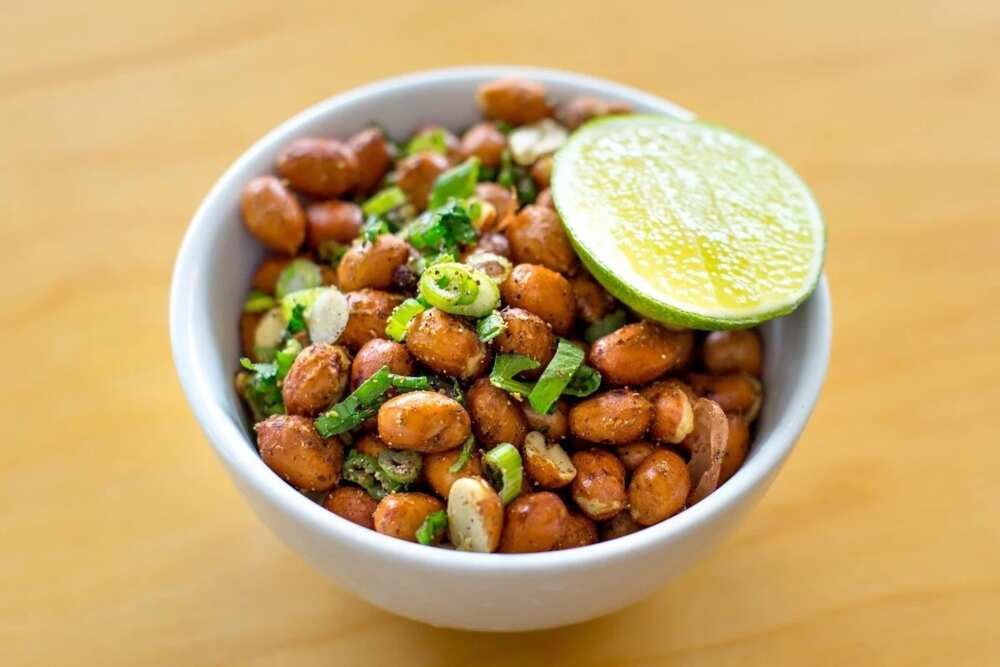 This recipe is inspired by Taiwanese cuisine. Some ingredients might be a little hard to come by depending on your location, but if they are more or less readily available, we recommend you to try it out!
Here is what you are going to need:
2 cups of raw peanuts;
Green cardamom;
Szechuan peppercorn;
Coriander;
White pepper;
Garlic powder;
Cayenne pepper;
Chinese five spice;
Salt;
MSG (Monosodium glutamate seasoning);
Chopped scallions;
Chopped cilantro;
Hon dashi/Shiro dashi (whatever you can come by);
Sesame oil;
Vegetable oil for frying;
Lime cheek for serving.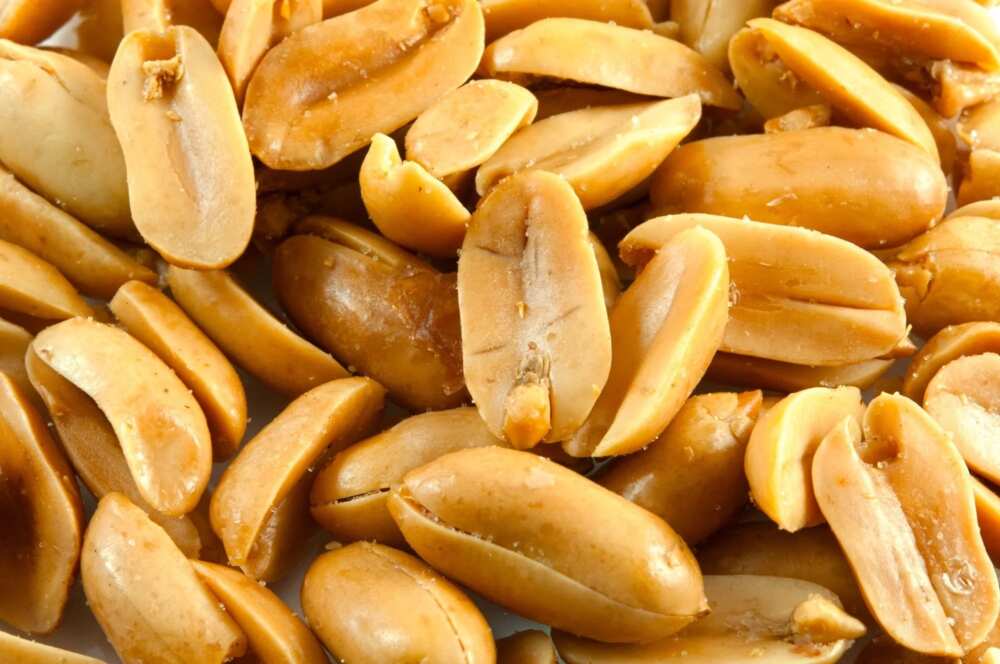 READ ALSO: How to make pancakes without flour and baking powder
You might notice that there are no measurements for most of the ingredients. That is because this recipe is meant to be unique for anyone who tries it. It is recommended, however, to have 50 grams of everything from green cardamom to Chinese five spice, as you can make a spice blend to use later.
Instructions:
Toast green cardamom, Szechuan peppercorn, coriander and white pepper, then put them in a blender/spice grinder and blend them up. To that, add the Chinese five spice, cayenne pepper and garlic powder and mix again.
Take your peanuts and deep fry them in oil for five minutes. Alternatively, you can cover them with oil and put in the oven for about half an hour at 190 °C.
When the peanuts are ready, put them in a large metal bowl and sprinkle them with MSG, salt and the spice mixture you have just made. Then, let the peanuts cool down on sheet trays.
Right before you are meant to serve your snack, heat up a frying pan on high heat, through the dry peanuts and let them warm up once more.
Chop up about a bunch of scallions and half as much of cilantro and add them to the pan.
If you have shiro dashi, combine it with sesame oil (use 1:2 ratio) and cover the peanuts with this mixture while they are still in the pan. If not, then just cover them in sesame oil and sprinkle some hon dashi on top.
Once the peanuts are nice and warm, and start to smell really good, put them in a bowl and serve with a cheek of lime.
While this is the most complicated recipe on this list, you should definitely give it a try, if you get the chance.
Hot and spicy peanuts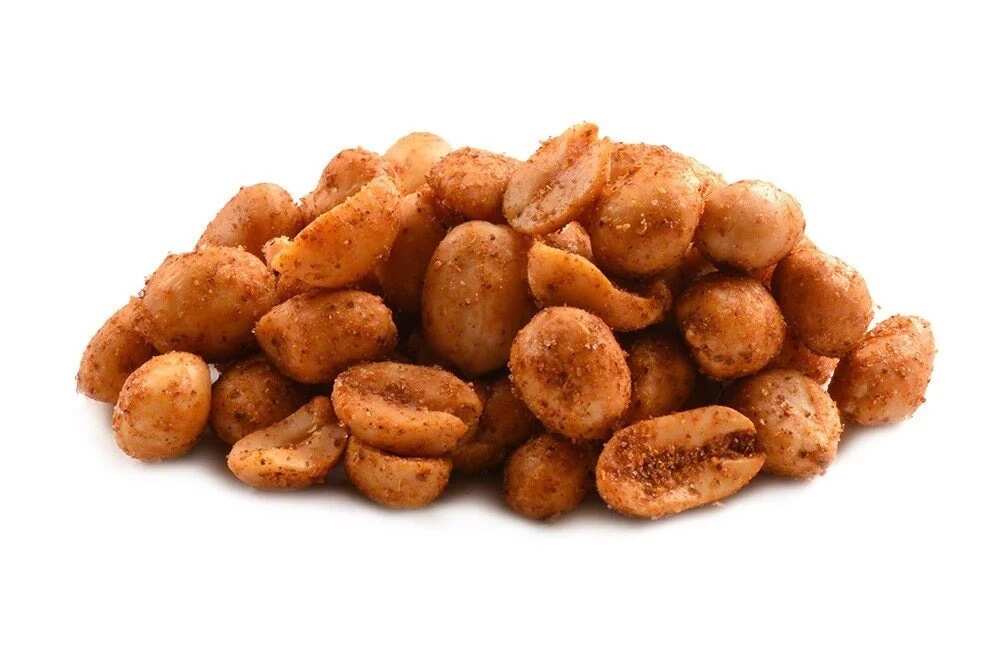 Now we are back to simple recipes, and this one does not have any regional peculiarities, so anyone can make it.
For this recipe, you will need:
2 cups of unsalted peanuts;
2 teaspoons of vegetable oil;
2 teaspoons of chili powder;
1/4 teaspoon of cayenne pepper;
1/2 teaspoon of garlic salt (you can use more if you want).
Instructions:
Heat the oil in a pan on medium heat. Then add the peanuts, cayenne pepper and chili powder.
Continue frying and stirring for about 2 minutes. As soon as the peanuts are warm, get them out of the pan and drain on paper towels.
Put the peanuts in a bowl and toss them with the garlic salt.
Let them cool and then serve or store in an airtight container at room temperature.
Honey-glazed peanuts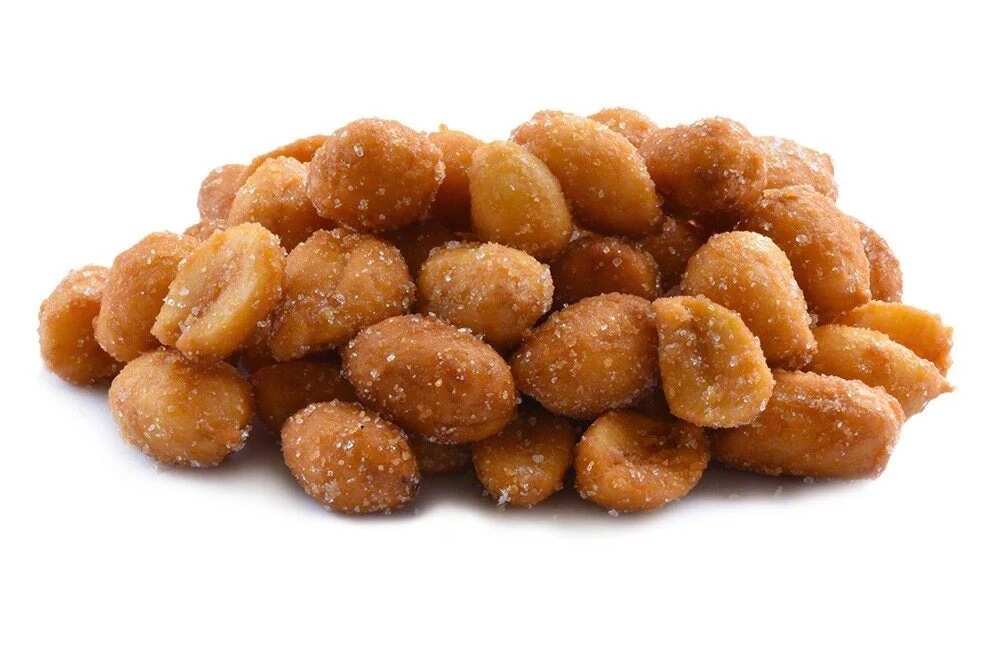 Last, but certainly not least, we have this deliciously sweet recipe for all those sweet-toothed people out there.
Here is what you will be using for this recipe:
500 g of skinned roasted peanuts;
1/2 cup of honey;
1/2 cup of granulated sugar;
1 1/2 teaspoon of kosher salt.
Instructions:
Preheat the oven to 150 °C. Line two baking trays with parchment paper.
Heat the honey in a large pan on high heat until it boils. Continue cooking it for two minutes and then remove from heat. Put the peanuts in the pan and stir them quickly so that all of them are covered in honey.
In a large bowl, combine sugar and salt. Put the peanuts in this bowl and quickly stir them until most of the sugar and salt covers the peanuts.
Transfer the peanuts to the baking trays. Separate the ones that are stuck together and try to make sure that they are all lying in a single layer.
Put the trays in in the oven for half an hour and stir the peanuts every 5-10 minutes.
When the time is up, get the trays out of the oven and stir the peanuts once more. Then you can serve them right away or store them in an airtight container.
That is all we have for you today. Choose the recipe, try it out and let us know if you like it. Bon appetit!
READ ALSO: How to make tomato paste into tomato sauce