Yam pepper soup with goat meat recipe
Pepper soup is a popular family meal in Nigeria. Many people love to have the native soup in the evenings and for dinners. This meal contains pepper and goat meat as its main ingredients. We would like to share with you a delicious yam pepper soup with goat meat recipe. You will enjoy this dinner, we promise.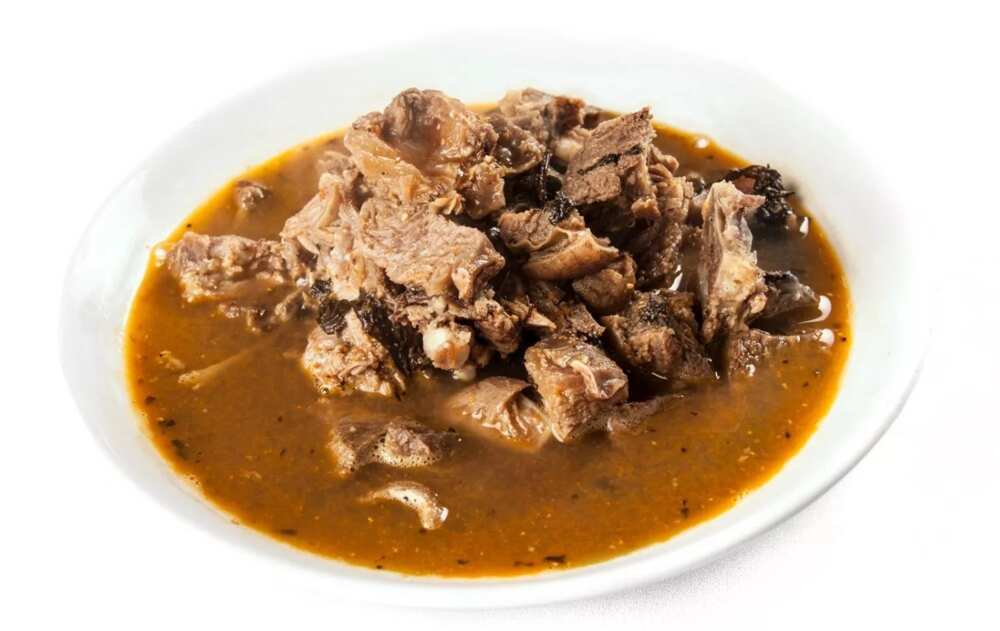 To tell you the truth, there are different versions of pepper soups in Nigeria and they all are delicious. You can cook this meal with different meat and fish. Right now, it is time to prepare yam pepper soup with goat meat. Are you ready? Let us begin our culinary guide.
Pepper soup ingredients
Before we explain to you how to make pepper soup, it is necessary to understand what its main ingredients are. Here are the main products required for this African native soup:
Goat meat – 650-750 grams
Onion – two regular size pieces
White yam – 500 grams
Pepper – use as much as you like in your regular meals
Salt – to your personal taste
Stock cube – two good-size pieces
Basil – a couple of pieces
Aromatic spices (it could be nutmegs, ehu seeds or ariwo) – a little bit
Dry ashanti pepper leaves – two tablespoons (it is possible to replace scent leaves with this ingredient)
Big pot or pressure cooker – 1 piece
Water – several cups
You can cook the goat along with its skin. As for the pepper, it is better to use the Habanero Pepper or any other chili peppers type as well as ground pepper.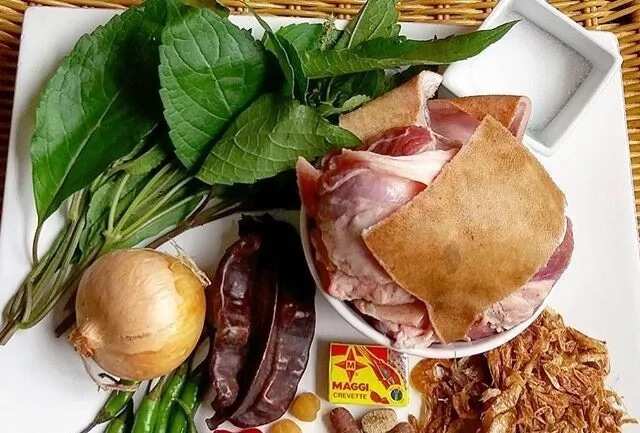 How to make goat meat pepper soup
Any type of native soups tastes better with goat meat in them. This ingredient adds an incredible flavor to the old-style recipe.
Step 1. The meat needs to be washed before cooking. Make sure to cut it into pieces (chunks will work great). Take a big pot (better with a lead) and put your goat meat inside. Pour some water to be sure the meat is fully covered. Some people enjoy soups with much water in them. Others like the vegetables and meat more. It is up to you to decide on the amount of water that is perfect for incredible and extremely delicious yam pepper soup with pieces of tasty meat.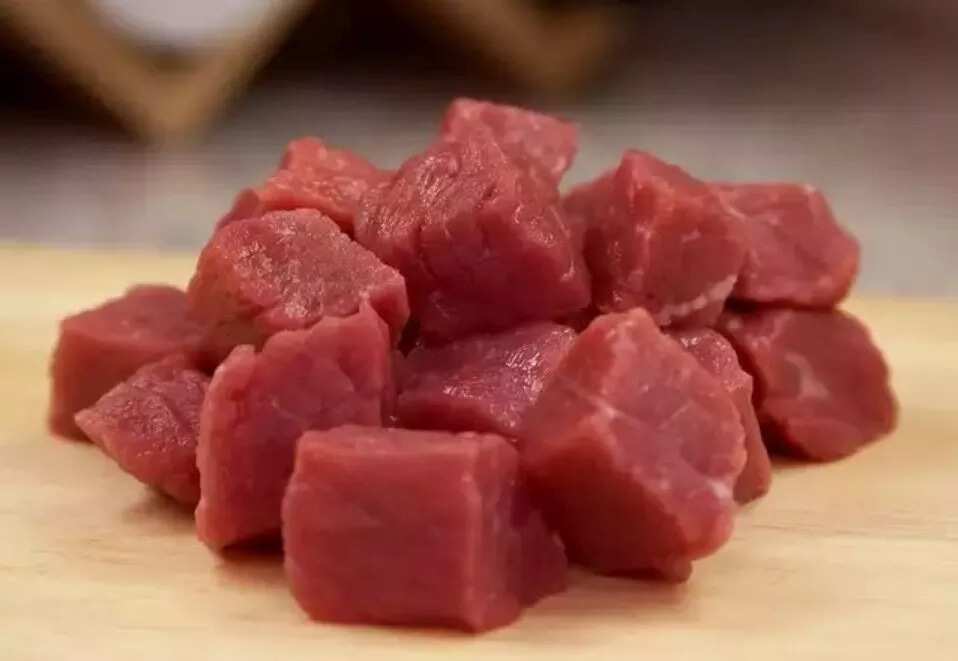 Step 2. Wash onion. Cut it into pieces (minor or big, depending on what family likes more). Place them along with ehu seeds and stock cubes into the pot.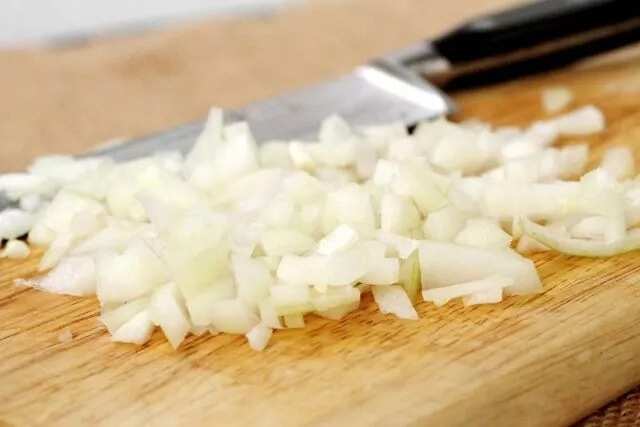 Step 3. Begin cooking. Use either a good size pressure cooker (this is the best dish for cookers) or use a pot with a lead. You should boil everything for about 10 minutes.
Step 4. It is time to peel the yam which should be afterwards cut into good-size pieces. Add all these pieces to your soup. Now continue simmering everything at low heat for another 30-40 minutes.
READ ALSO: How to make barbecue chicken in Nigeria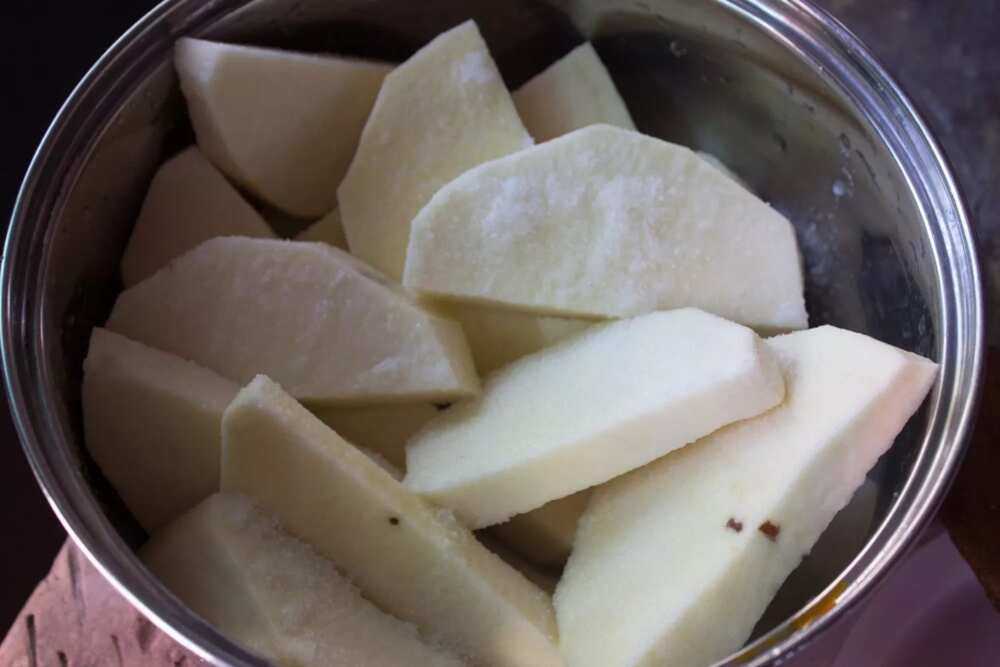 Step 5. In addition, when you feel that the meat is nearly done you should take out the big pieces of onion. Those of you who love onion can leave them in the soup.
Step 6. Now add some pepper to make the taste better and scent leaves to add flavor.
Step 7. Leave the soup to simmer for another 4-6 minutes. Ready-to-eat yam and goat meat should be soft when you deep you fork into it.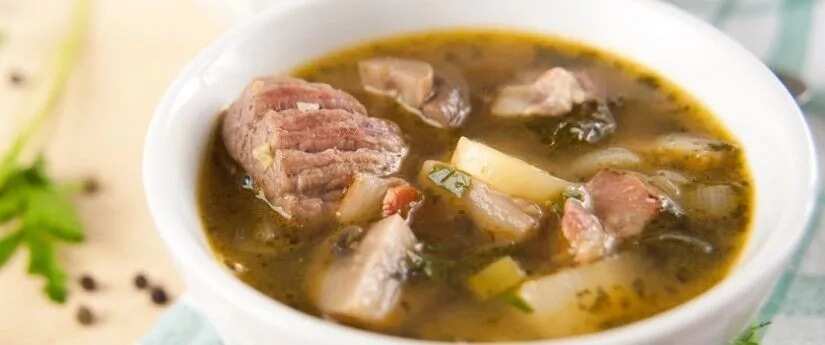 Step 8. You can serve the delicious yam pepper soup with goat meat with other meals. Enjoy the soup with your family and friends.
The delicious mix of different spices (pepper and other ingredients) and goat meat tastes like a real delicacy. This African recipe is for those who want to try something incredible and easy-to-cook. Eat yam pepper soup with goat meat and feel refreshed at any season of the year.
READ ALSO: How to make tomato paste into tomato sauce
Source: Legit.ng