Plain and pattern styles for ladies to rock in 2018
What are plain and pattern styles for ladies to rock in 2018? From year to year, designers, fashion critics and many players in the fashion industry decide trends and fashion most have items. If you want to have creative outfits in your wardrobe, then this is for you!
What styles are brighter, more elegant and more beautiful: plain or pattern? Some couturiers prefer to use plain styles in their collections, but others are fond of patterns. Women also scarcely know what to choose from an abundance of designs. Both styles are desirable. How to make the right choice?
On the one hand, ladies want to emphasize the strictness of silhouette. On the other, they want to dilute the image with some beautiful pattern. And at the same time don't overdo with bright colours.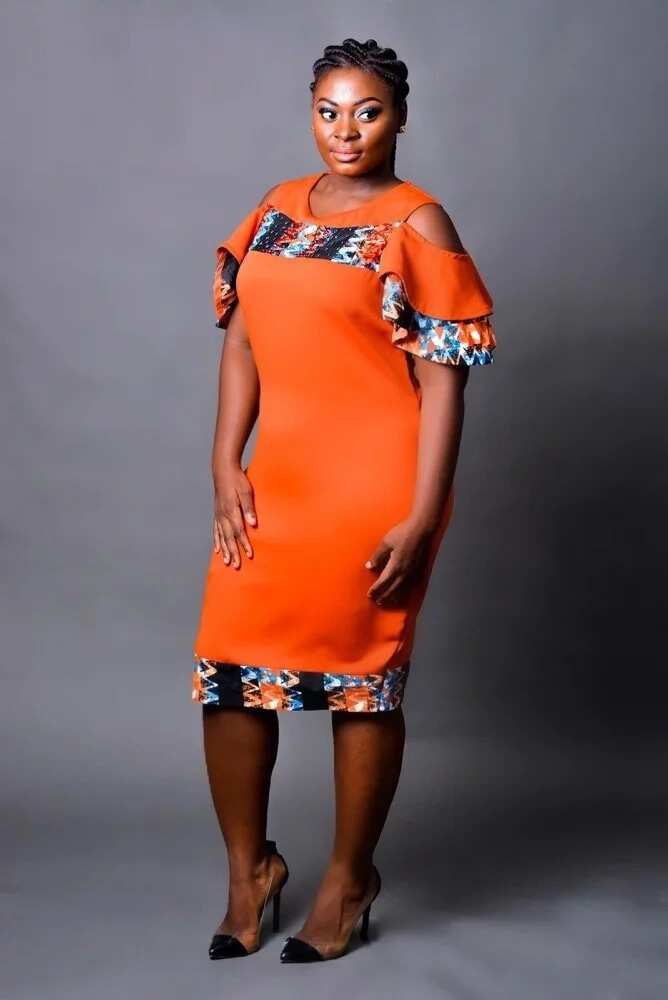 Another difficult task is to emphasize the figure merits correctly and hide its shortcomings. In this case, an important role is played not only by the item's style but also by colour scheme and availability of a print.
In this case, an excellent solution is a combination of plain and pattern styles. A variety of options allows satisfying the tastes of the most demanding ladies.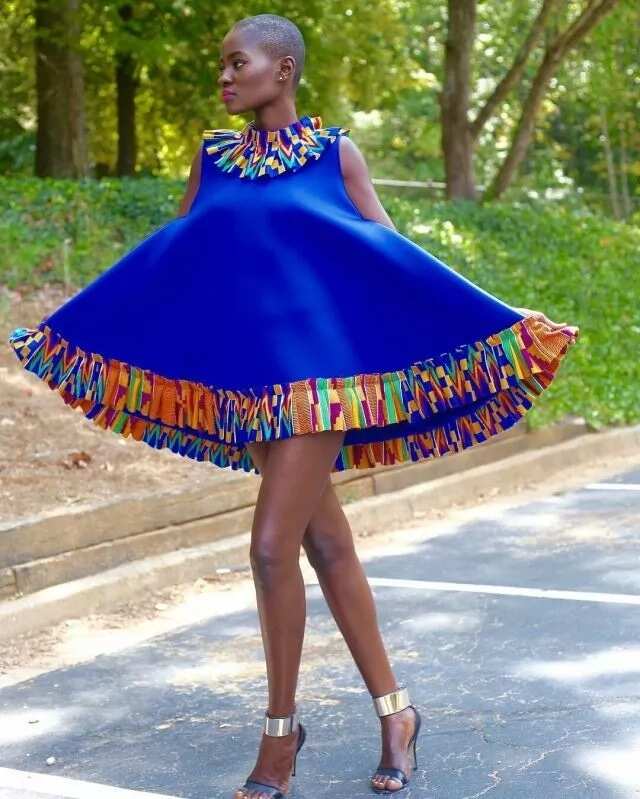 Plain styles colours in 2018
Firstly, let's look at the colours of plain fabrics that are on the trend in 2018:
yellow
lemon
lilac
ultraviolet
peachy pink
lavender
brown
green
ivory
saturated red
light blue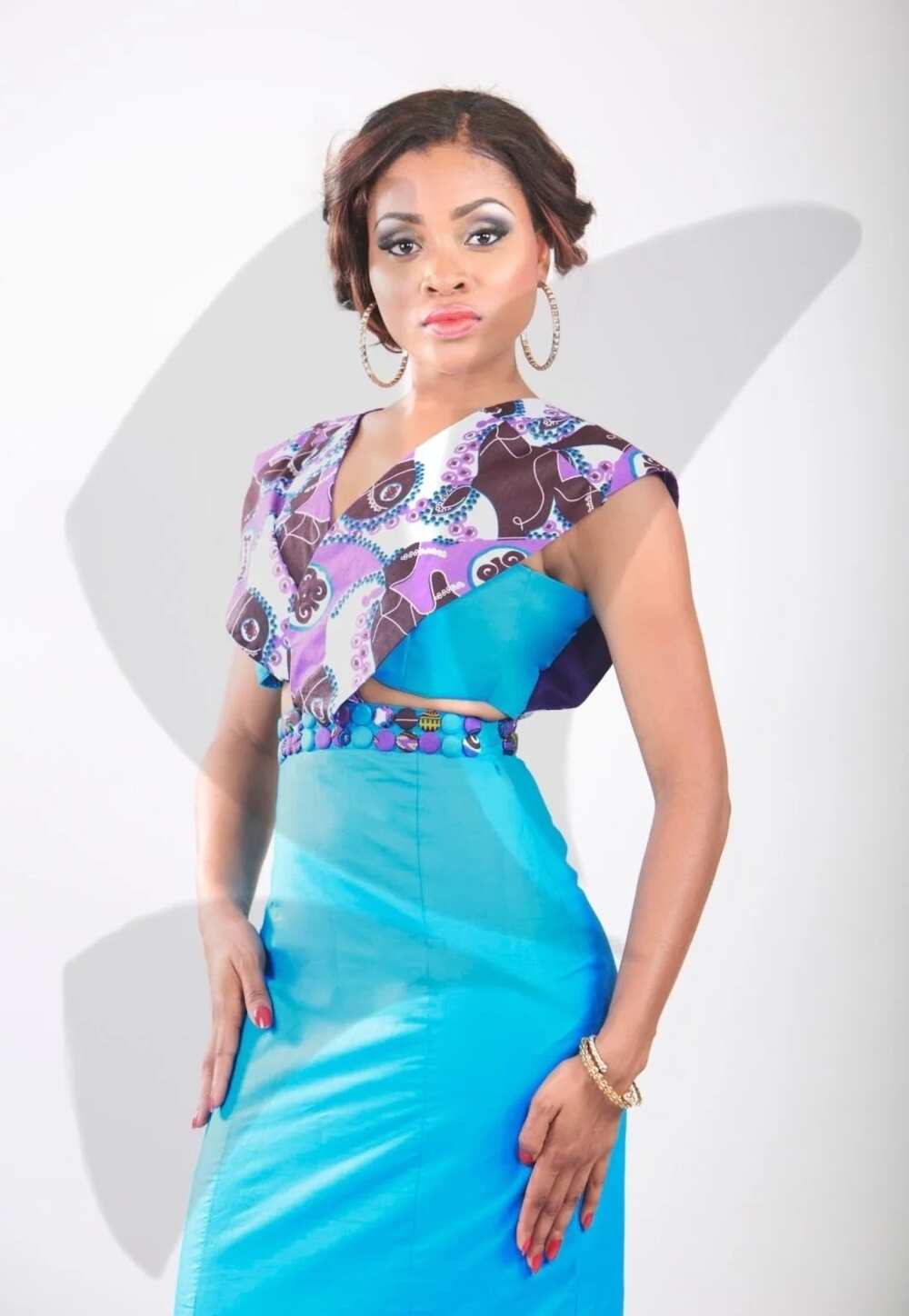 These beautiful colours were determined by famous world designers.
Pattern styles prints 2018
And now define the trendy prints in 2018:
floral
pop art and art house;
stripes
cages
marine
animalistic
abstract
dotted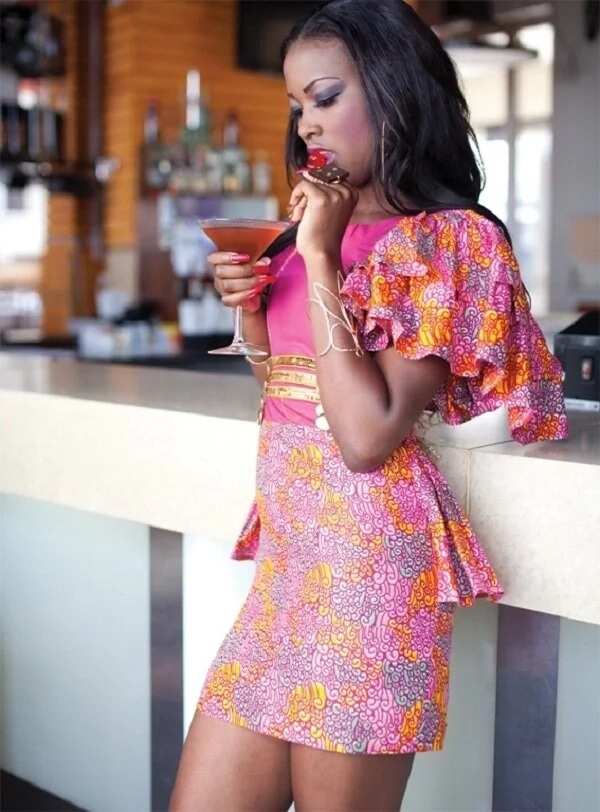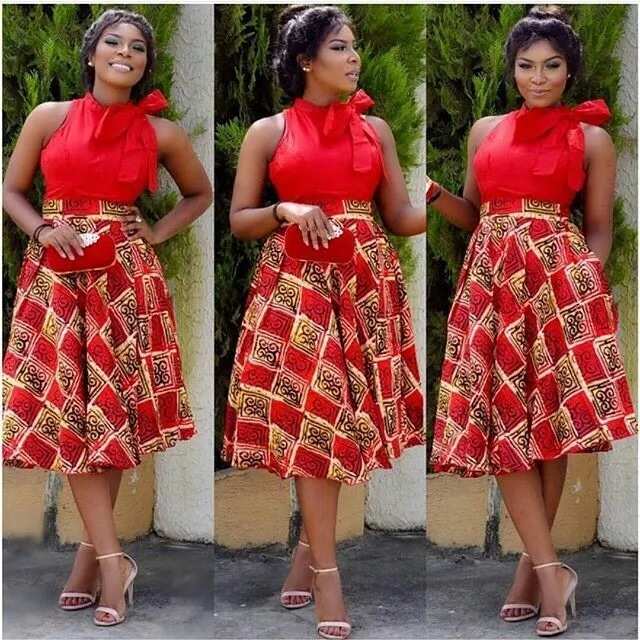 Styles for plain and pattern material
Now let's talk about the latest plain and pattern styles. A classic and win-win option is a combination of a plain top and bottom with a pattern and vice versa. For example, a single-colored blouse and multi-colored flared skirt or multi-colored blouse and plain pencil skirt. The same combination can be created with trousers.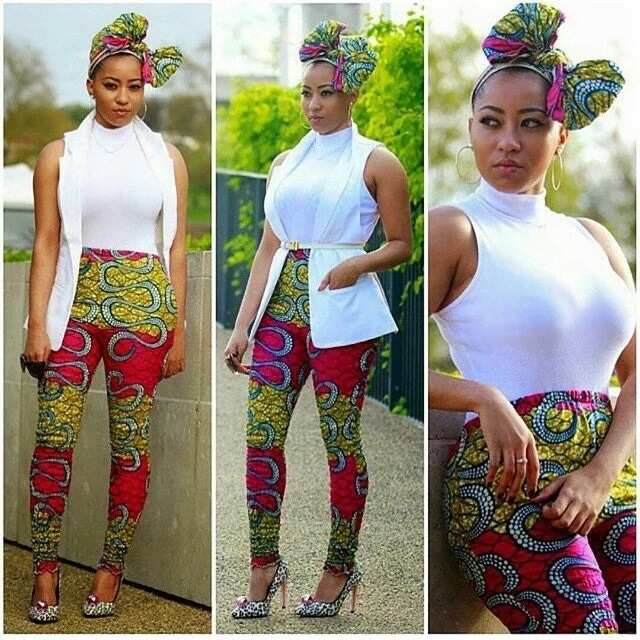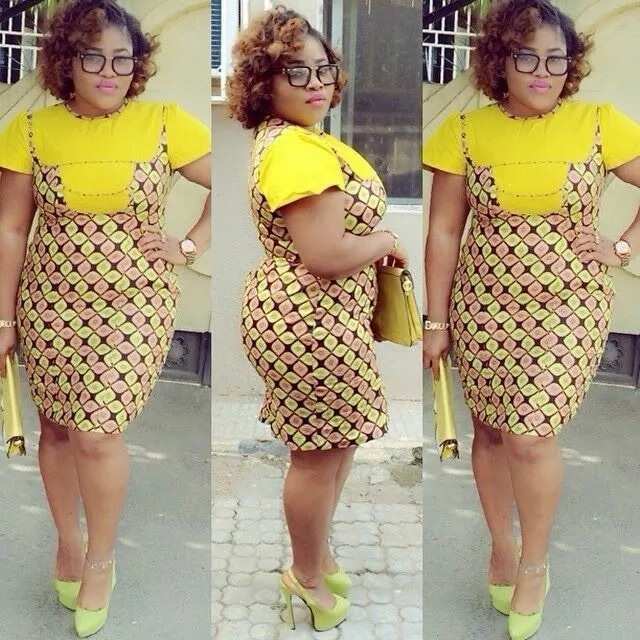 The size of the pattern's element also plays an important role. For plump ladies items with a small, for example, floral or abstract pattern is good. The color scheme of such an ornament should not be too bright. In this case, it's better to use pastel tones.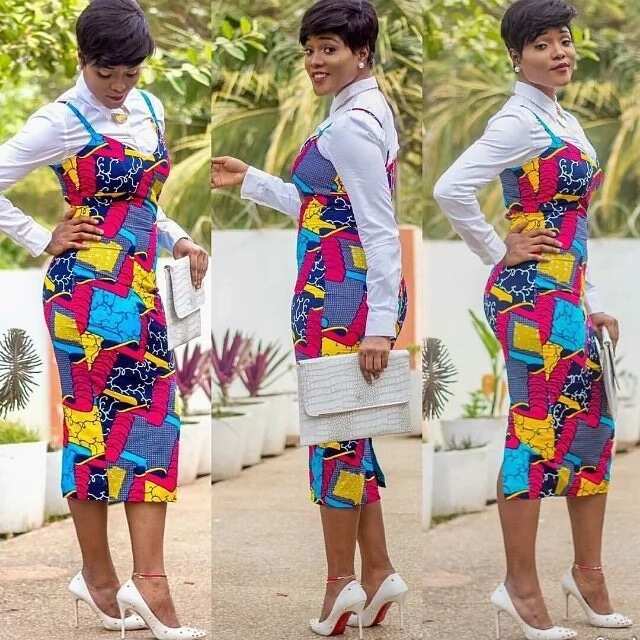 But for slim girls the option with a large floral or geometric pattern is perfect. The colour palette can be quite extensive. Bright colors for such girls are very to the point.
An interesting combination is a monochrome skirt or trousers and top plus a multi-coloured cardigan, a vest or a jacket.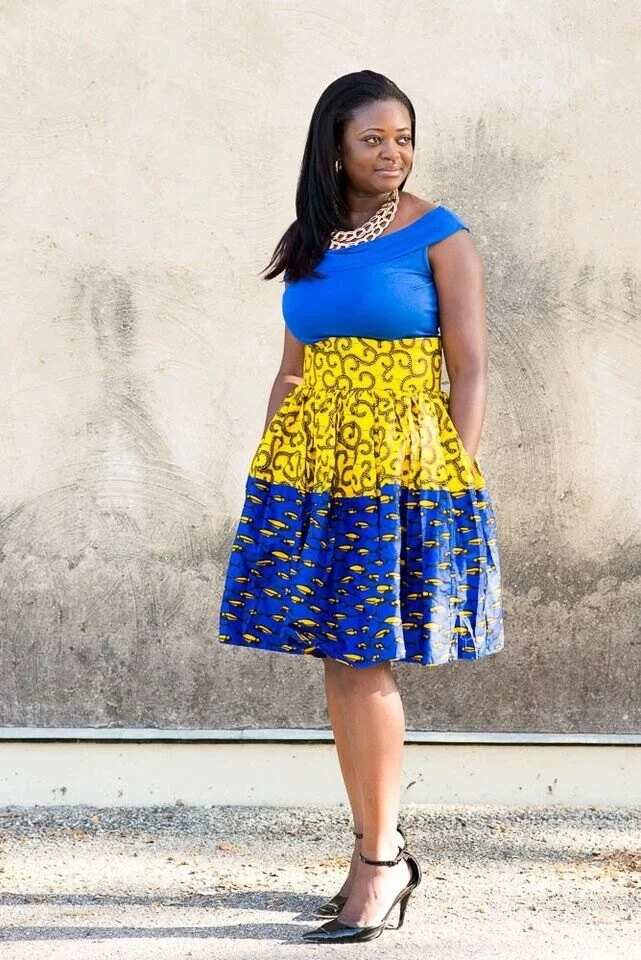 If you select a two-component outfit, the plain and pattern colours should match each other. A plain colour can repeat the main colour or one of the secondary pattern tones. If you cannot pick up the colours so precisely, then choose compatible tones. For example, you can take a plain yellow top and blue or brown skirt with an ornament.
READ ALSO: Gorgeous beaded Ankara styles for real fashionistas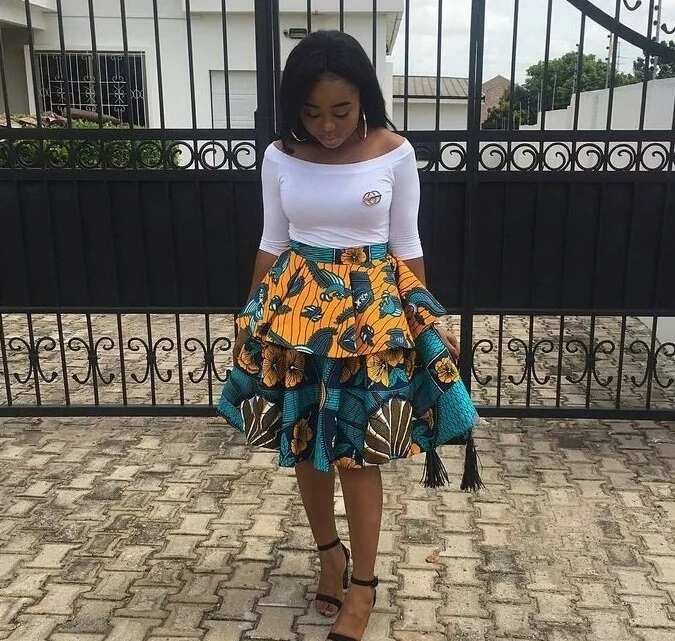 In extreme cases, you can take a plain black, white or beige colour. Among these three universal base colours, you are sure to pick up one that fits perfectly with your patterned fabric.
Checkout more styles below: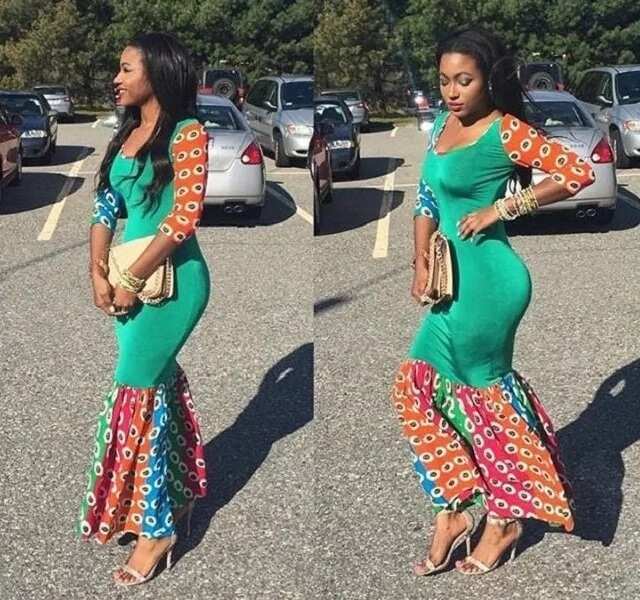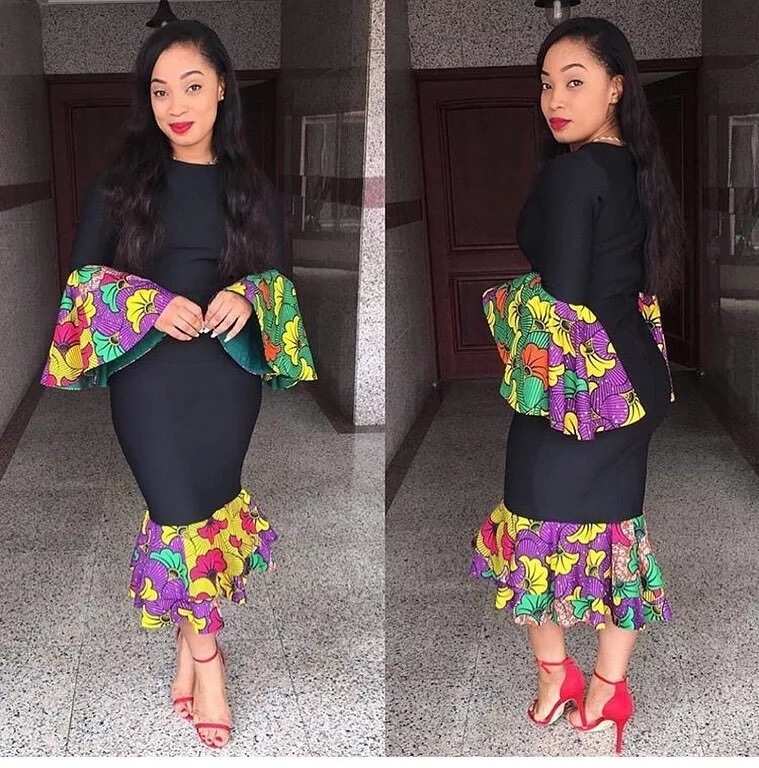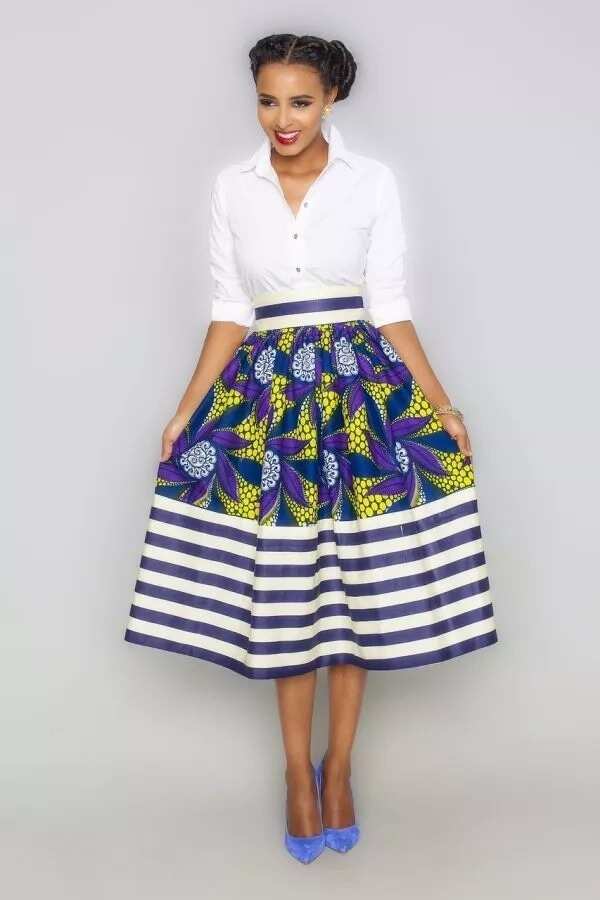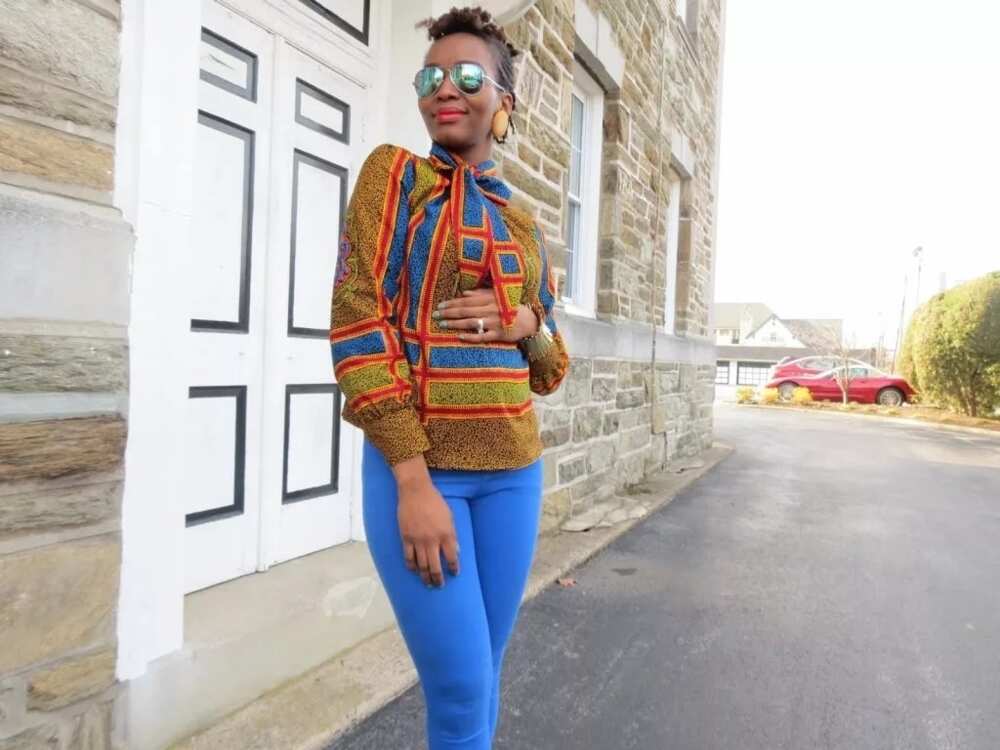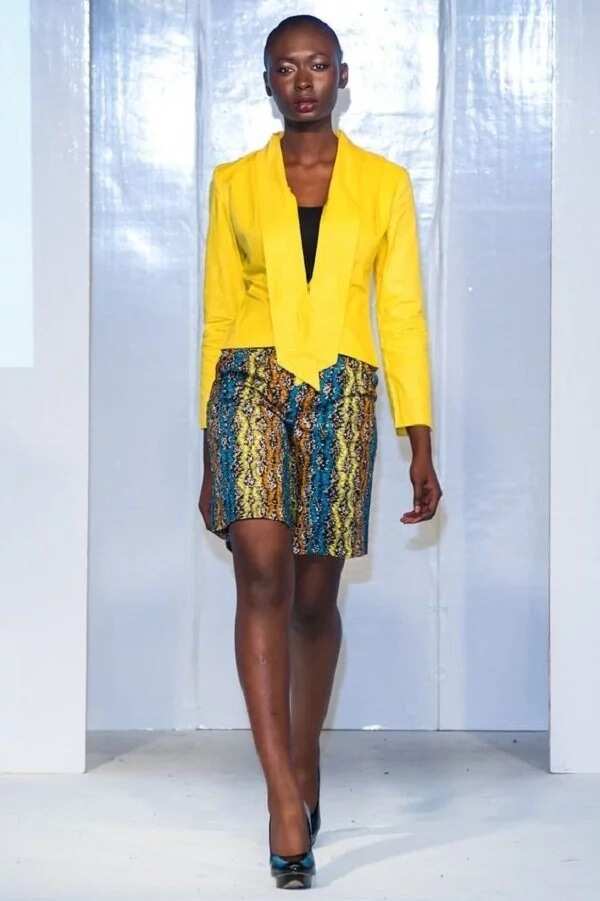 At the same time, shorts and culottes are more informal pieces of clothing. They can and should be made from cloth with a pattern.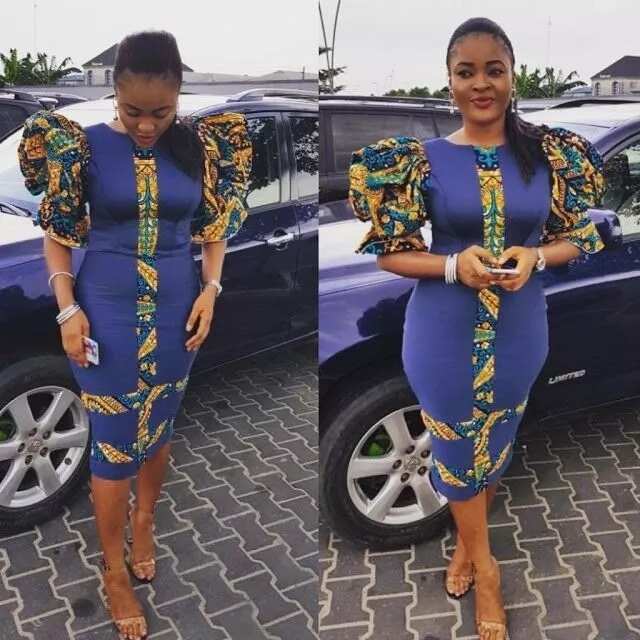 Complex plain and pattern designs
Now let's move on to more complex designs. An interesting trend is a plain dress with the decor of pattern fabric.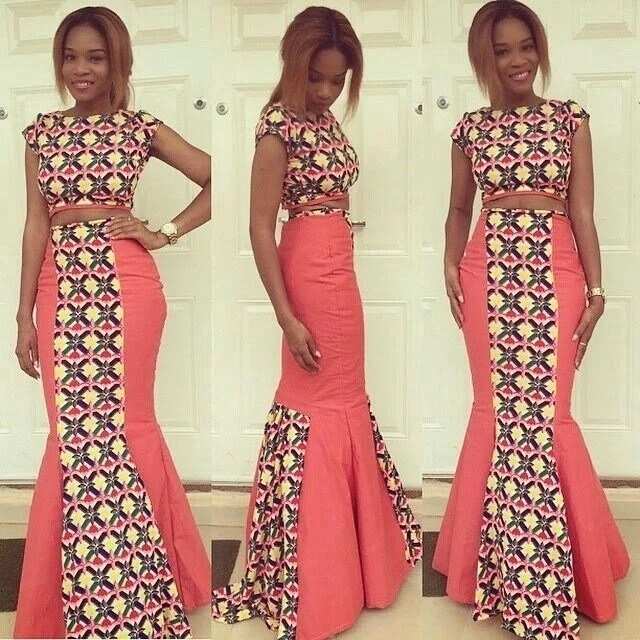 The classic combination of plain and pattern styles is a fitted dress-case or a dress in the mermaid style, where there is a monochrome fabric on both sides, and in the middle, a wide insert of fabric with a pattern is placed.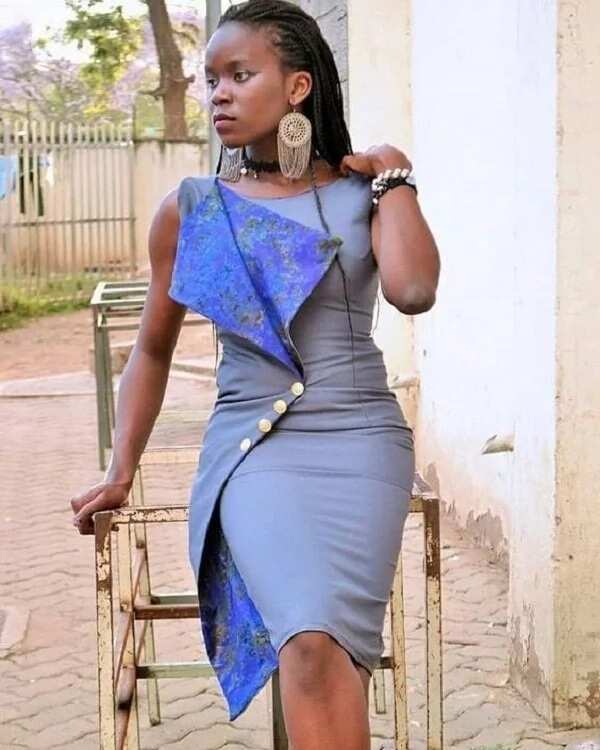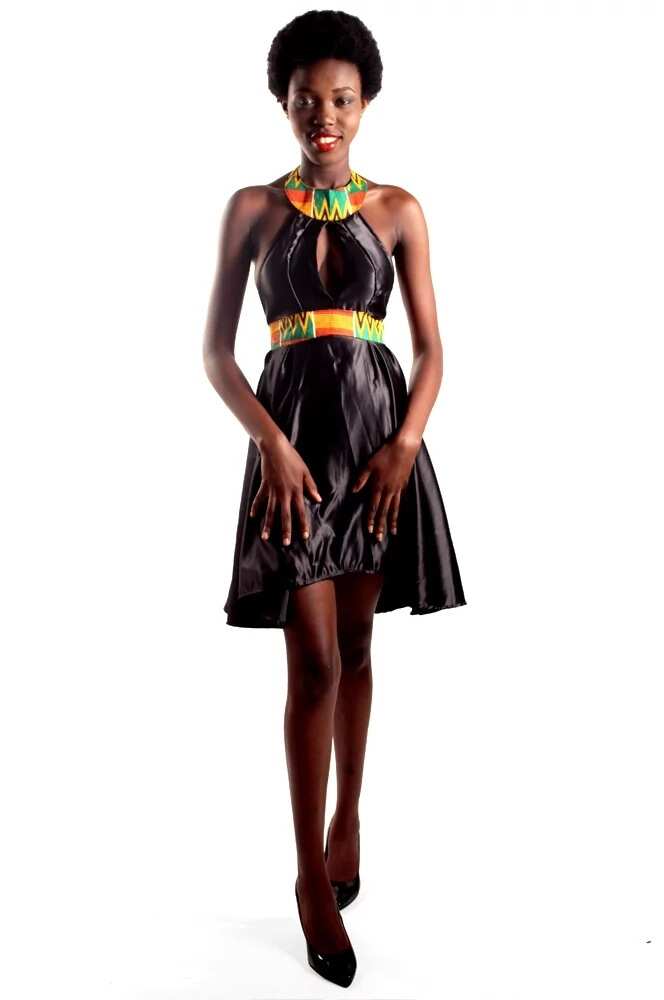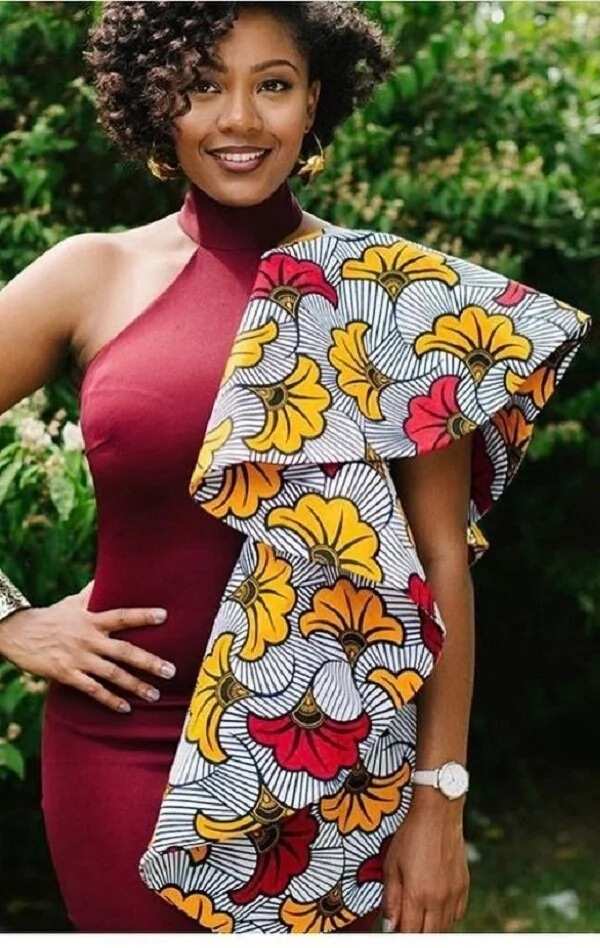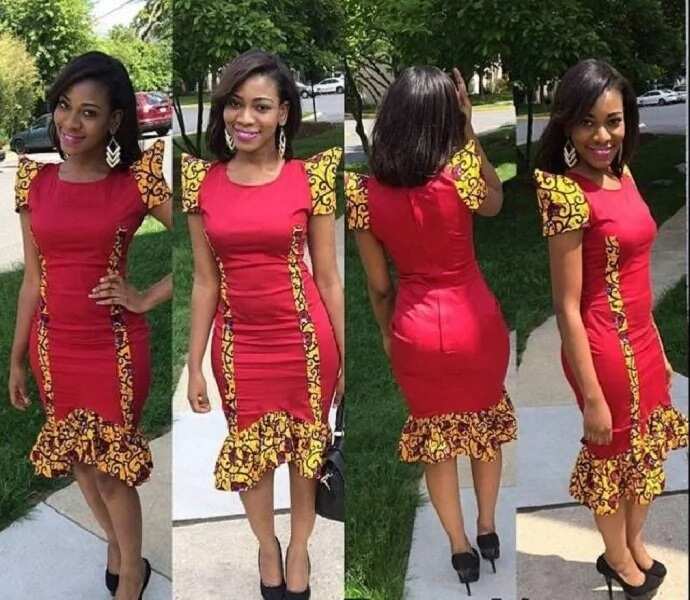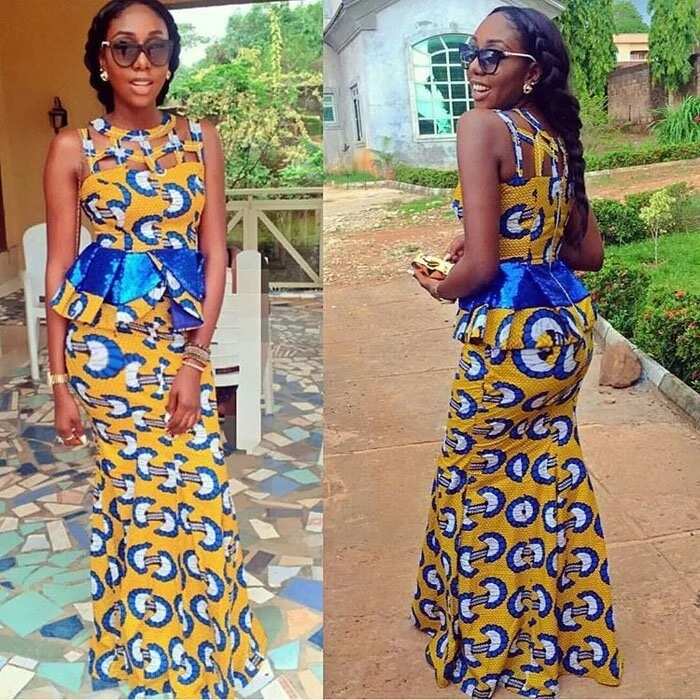 Moreover, you can make insets on the sleeves, flounces, and ruches on the hemline of a dress or skirt, as well as use plain fabric in the peplum style.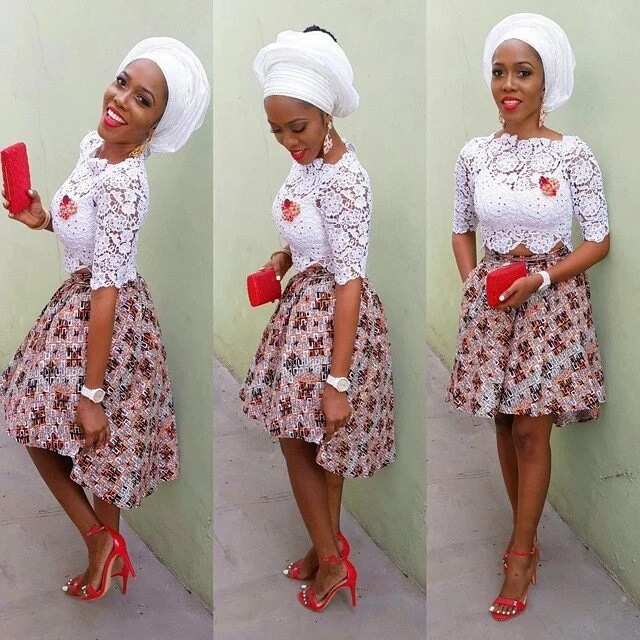 In addition, all kinds of inserts from monochrome lace or chiffon in the evening gowns made from the basis colorful fabric are also bright representatives of plain and pattern styles.
A good example of such designs is the charming Daviva plain and pattern styles and trendy plain and pattern Ankara gowns.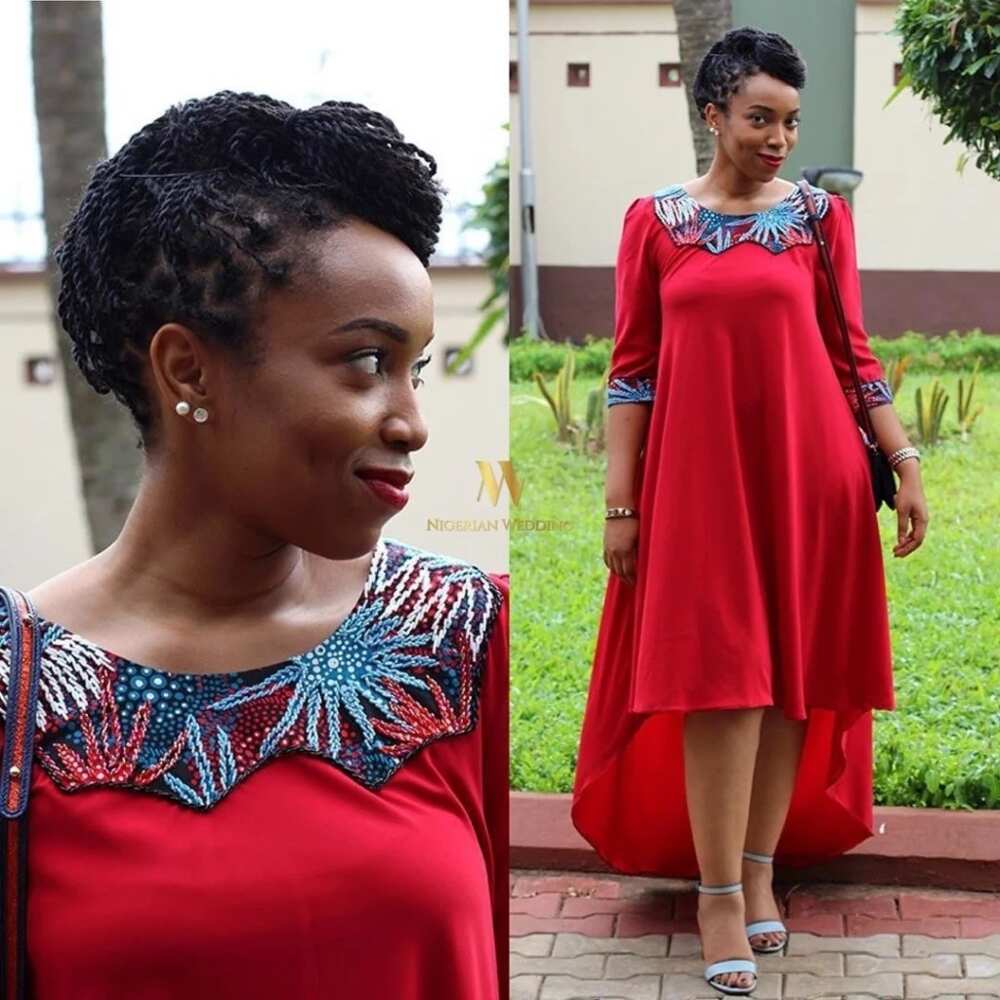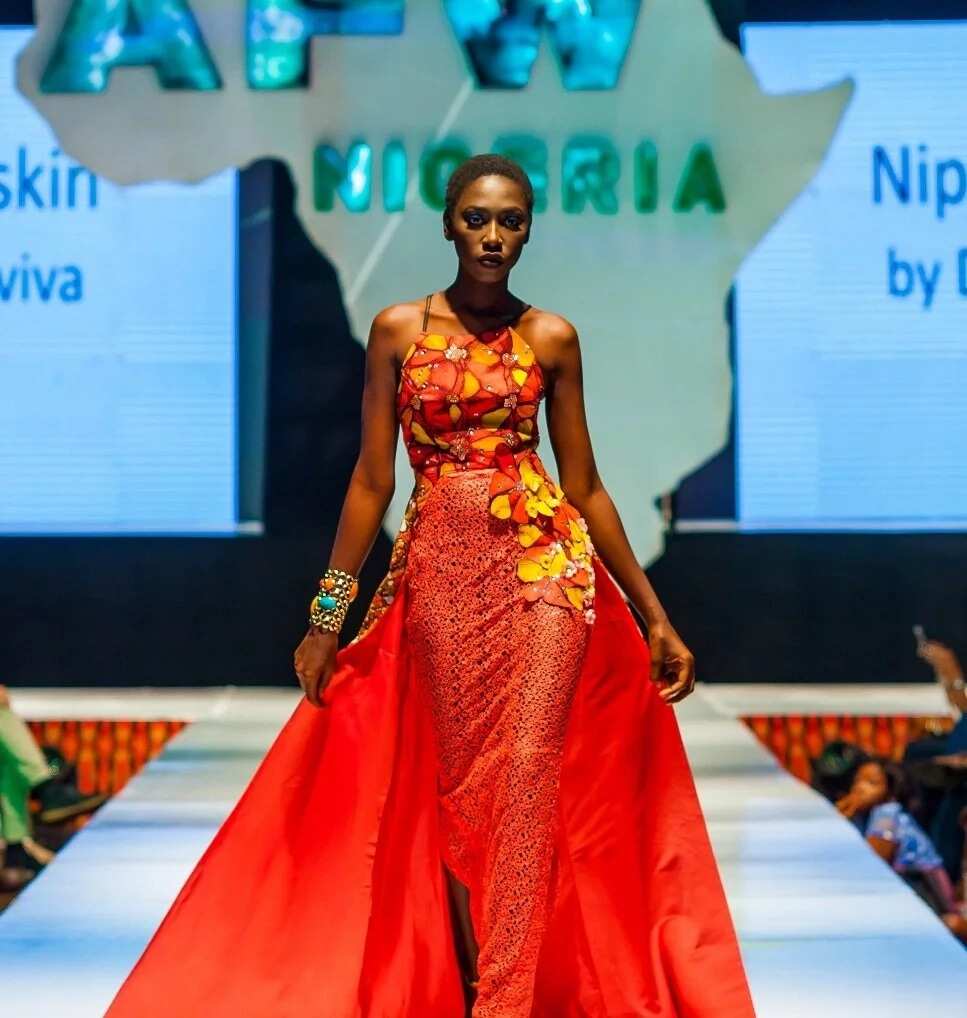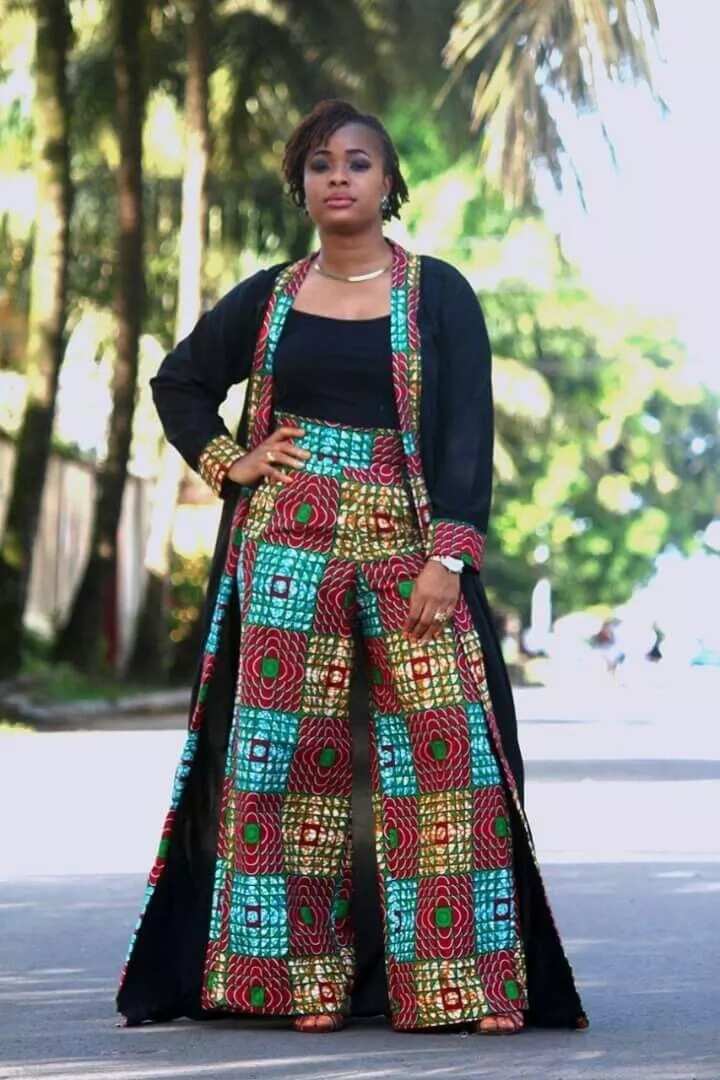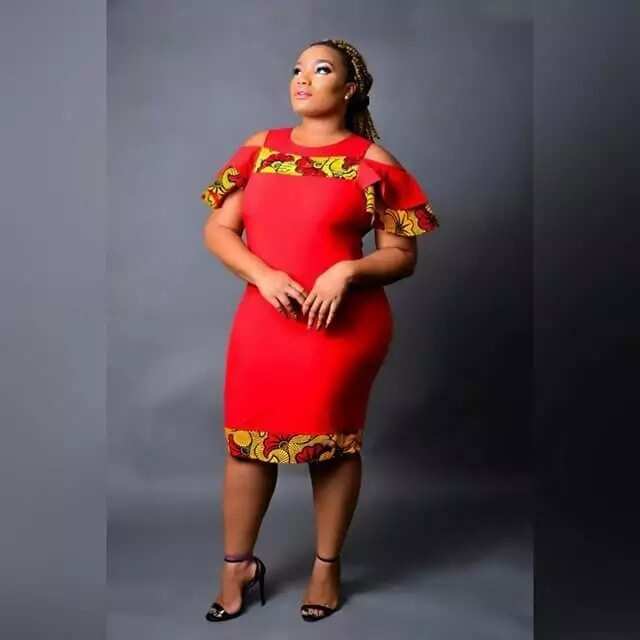 READ ALSO: Latest office gown styles for ladies in 2018
Source: Legit.ng