6 billionaires in Nigeria and their beloved wives
There are a lot of billionaires in Nigeria who are now powerful and influential. However, there always has to be a secret of their fame, and in this article, we will talk about the beloved women of Nigerian billionaires who are the pillars behind their success stories. These ladies support and inspire their husbands and they are certainly worth to be given some credit for their success.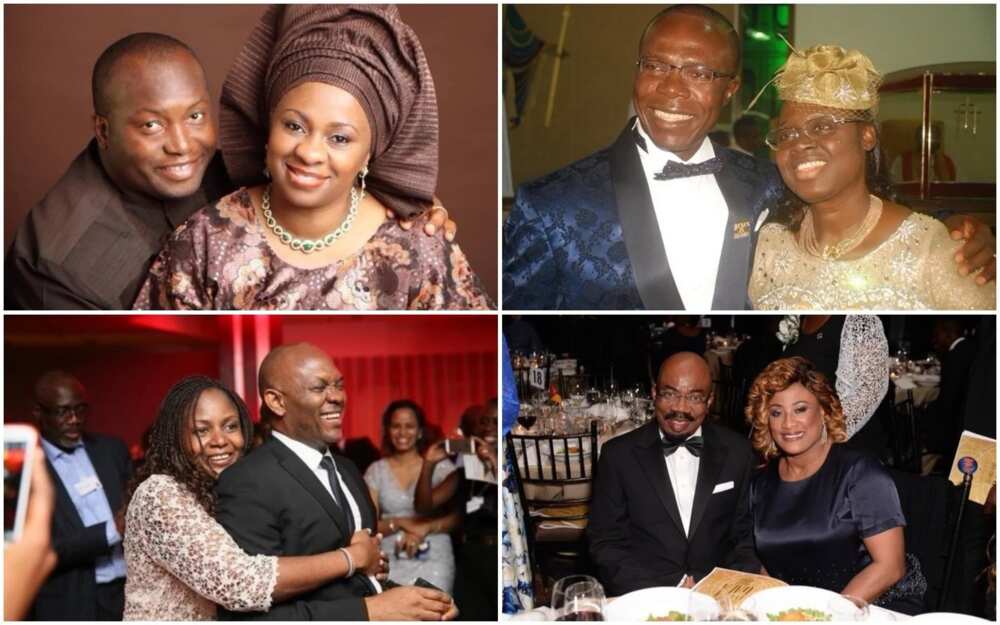 Forbes richest men: who are their wives?
The wives of richest men in Nigeria are an essential part of their success stories that just cannot be omitted. Today, we will try to dive deeper into their personal life and tell about their amazing ladies who always were by their side. Below you can find the stories about six Nigerian billionaires and their lovely wives who never left them and supported them in everything they did.
1. Michael and Titi Joyce Adenuga
This woman is the beloved wife of the extremely rich business mogul Mike Adenuga, who is the second wealthiest man in Nigeria. The businessman mostly got his fortune from gas and oil-related deals, and he is the owner of some major companies like Globacom, which is the second largest operator in Nigeria.
Titi Adenuga is 51 years old, which makes her thirteen years younger than her husband who is now 64. She is Adenuga's second wife after his unfortunate first marriage to his ex-wife Folake. They met at the Devcom Merchant Bank, which is now not defunct. Titi was came looking for a job there. The couple is happily married, and they have two children, whose names are Sade and Niyi.
Fondly, Titi is sometimes called "Tizzle Girl". She is a daughter of Itsekiri tribe members in Delta State, Madam Susan Okome and Pa. Elijah. She graduated from the Obafemi Awolowo University, which is in Osun State. The billionaire's wife hardly ever attends public events with her husband. However, when she does, she always looks on point.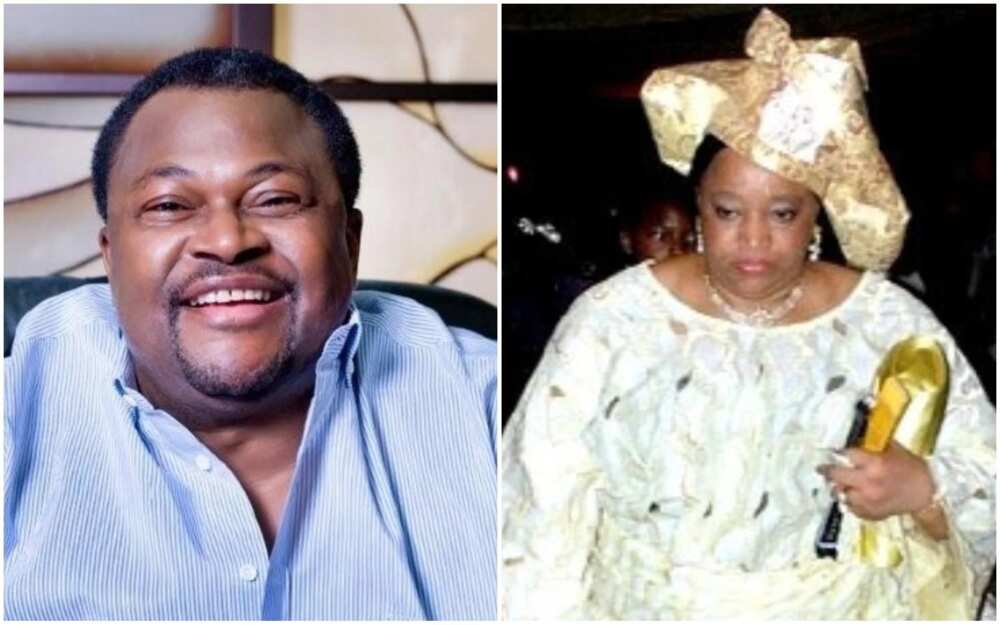 2. Femi and Nana Otedola
The beautiful Nana Otedola is a faithful wife of the famous businessman Femi Otedola. This man is a chairman of the importer of fuel products Forte Oil PLC, and his business is mainly based on oil and gas, even though he has got a lot of other businesses, including the financial, shipping, and real estate sphere.
Nana Otedola is 47, and she is a businesswoman like her husband – she is a CEO of Garment Care, which is dry cleaning business venture. Apart from everything else, this lovely woman is a mother of four children: Olawunmi Christy, Temi, Fewa, and of course Florence, who is known in Nigeria and internationally as DJ Cuppy. While Nana does not appear often in public, she looks absolutely stunning when she does.
READ ALSO: Femi Otedola Biography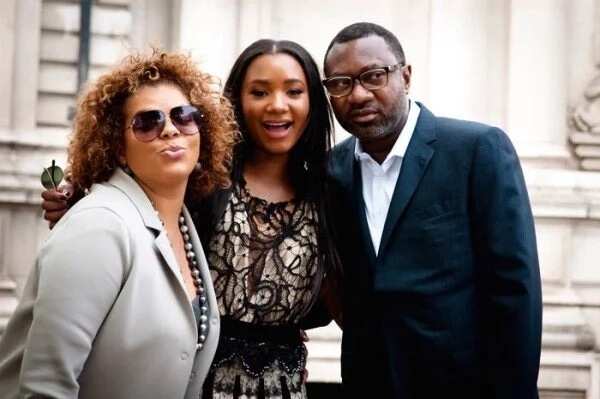 3. Cosmas and Charity Maduka
Charity Maduka definitely has a breathtaking love story with her husband, Cosmas Maduka, who is the incredibly successful automobile dealer and the owner of the company called Coscharis Motors. This lady got married to the future businessman when he was 19 years old and was a regular poor boy dreaming of success.
Cosmas Maduka said in the interview that Charity came from the wealthy family while he was really poor, and her family threatened him to stay away from her. Nevertheless, Cosmas and Charity managed to get married. For a few years they could not have children, but nowadays they have five!
This lady has been with her husband through thick and thin and never left his side. The most famous company of Cosmas Maduka is actually a combination of his and his wife's name – Coscharis Motors, as in Cosmas and Charity.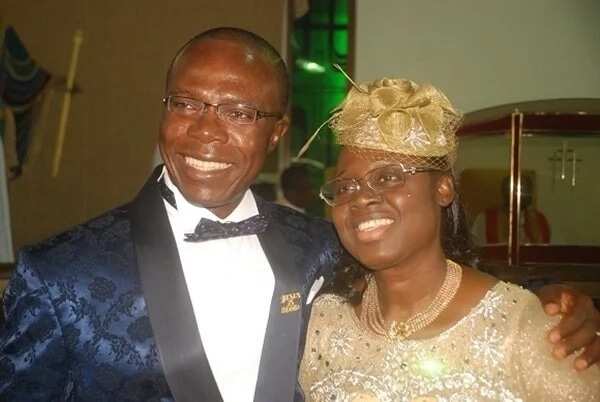 4. Tony and Awele Vivian Elumelu
Awele Vivian Elumelu is the second half of the well-known banker and philanthropist Tony Elumelu, who is also a billionaire. She is not only beautiful but also incredibly smart. She owns a Bachelor degree in Medicine and Surgery, which she received after her studies at the University of Benin. She also helps her husband operate his companies, being a CEO of Avon Medical Services Ltd. and holding responsibility for healthcare investments in Tony Elumelu Group.
Aside their fruitful careers, Tony and Awele Vivian have seven children. They have five daughters, three of which are triplets, and also twin boys.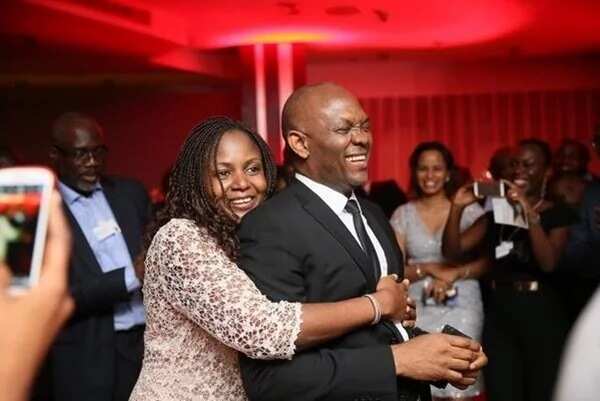 5. Jim and Kay Ovia
One of Nigeria's most influential people in banking sphere and the chairman of Zenith Bank, Jim Ovia, also has a loving wife by his side, whose name is Kay Ovia. She is known for her love towards enterprising and she is actually a CEO of Quantum Markets, as well as the initiator of Star Rising talent hunt, which helps young and talented people.
Apart from supporting her husband on his way to fame and success, Kay Ovia is also a nurturing woman who knows how to help people and develop young talents. She can definitely be called her own person.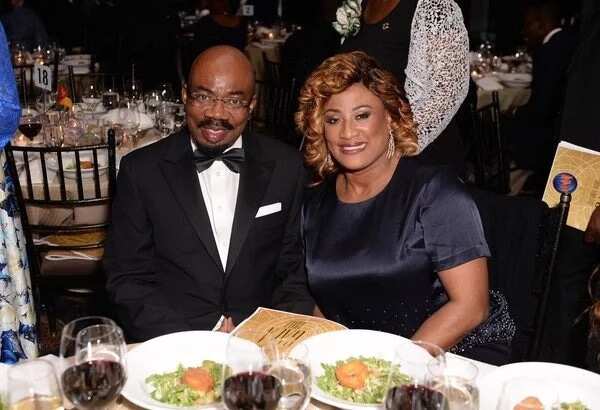 6. Ifeanyi Patrick and Uchenna Ubah
Ifeanyi Patrick Ubah is a big name in oil and gas industry – he is a CEO of Capital Oil and Gas Nigeria Ltd. Uchenna Ubah is his beloved wife, who he married at the age of 22. They have been together for over twenty years, and their marriage resulted in five beautiful children. Uchenna has always been supportive of her husband's occupation and helped him however she could.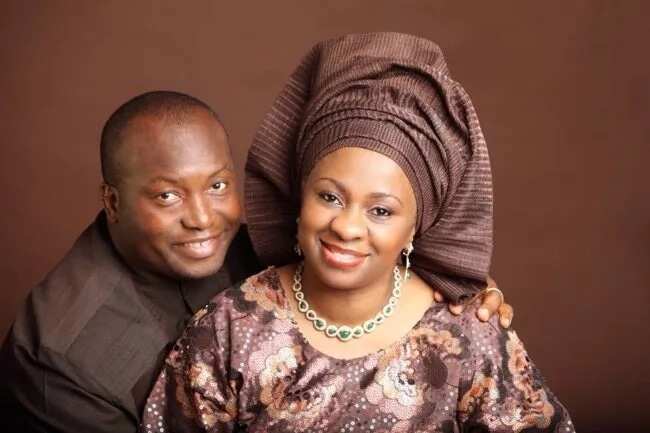 You have read about the loving and inspiring wives of Nigerian billionaires, who have been by their side even when they had nothing. It takes a lot of courage to share the way to success and recognition with someone you love, and we are sure that these men achieved these great things thanks to their beloved women.
READ ALSO: The Richest Woman in Nigeria - Top 10
Source: Legit.ng