Tonto Dikeh's life has not been easy lately. Since she got divorced with her husband Olakunle Churchill, who she claimed to be abusive and cheating, she tried to focus fully on her little son King-Andre. However, her husband is still not on good terms with her, and recently he managed to get the court injunction that forbids showing Tonto Dikeh child on her reality show officially ordered. See all the details below!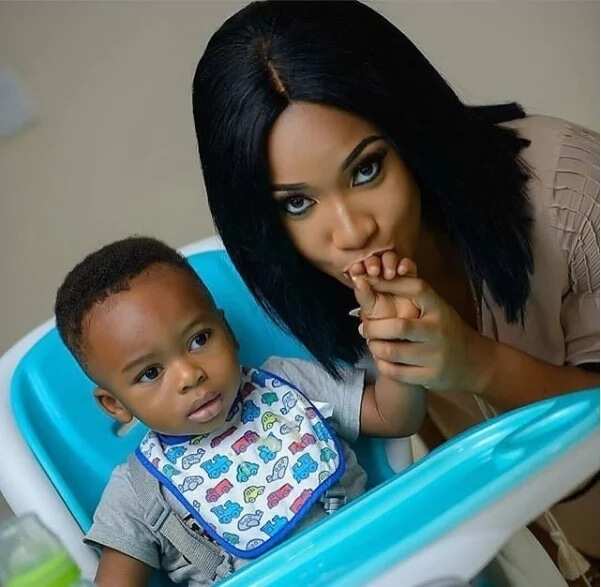 About Tonto Dikeh and son
Tonto Dikeh baby was born in her marriage with Olakunle Churchill. The famous Nollywood actress gave birth to her little boy in February 2016, and he was given the name King-Andre Omodayo-Igo Oladinni Churchill. While Tonto was extremely happy to be a mother, and it really influenced her whole life in a better way, the reality was not as cloudless as it seemed. The reports in press showed that Tonto Dikeh and Olakunle Churchill's marriage was really problematic, and later the couple confirmed this themselves.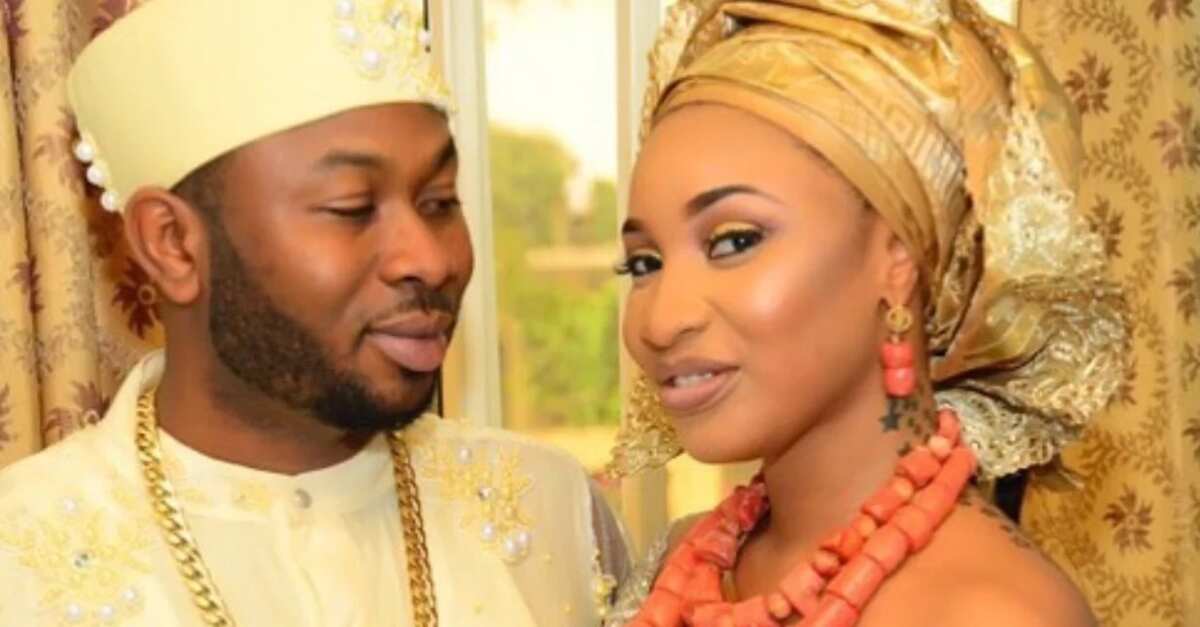 The Nollywood star kept her baby son away from social media until he turned a bit older, and she finally posted an adorable picture of him, confessing that he is her entire world and she cares about him more than anything. She promised that after her difficult marriage, she will give extra love and care to little Andre.
Currently, she is involved in a legal battle against her ex-husband for their child's custody. In the meantime, both parents spend the equal amount of time with him.
In December 2017, Tonto Dikeh revealed that she was going to launch her own reality show "King Tonto", which will be aired on Linda Ikeji TV and will feature the actress talking about her cosmetic surgery and motherhood. However, the latter part now has a smaller chance to become real, as recently Tonto was officially forbidden by the court to show her son on television.
READ ALSO: Tonto Dikeh husband and baby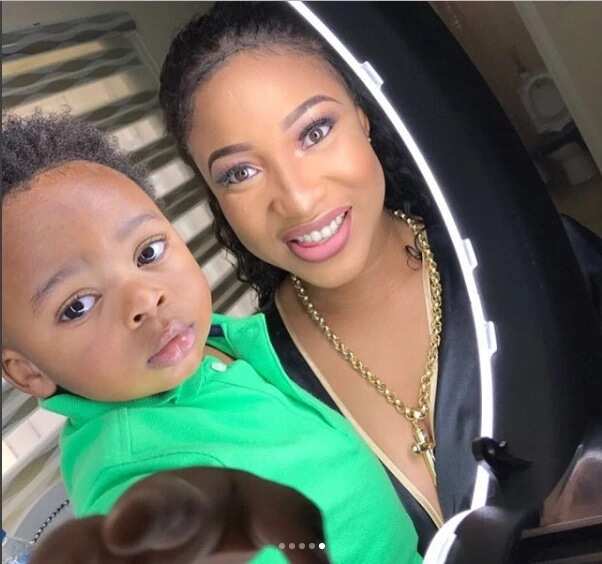 Tonto Dikeh son court injunction
After the actress announced that she wants to feature her son in her new show, her ex-husband Olakunle Churchill seemingly got unhappy with her choice, as he went to sue her. With the help of his lawyer Anthonette Williams-Chukwu, he filed a complaint from her son's name, asking not to show Tonto Dikeh baby picture in any television shows that are broadcasted through the live TV or on the worldwide web. The complaint was not only against Tonto Dikeh but also Linda Ikeji and her television company.
The Lagos State magistrate court listened to Olakunle Churchill's wishes and banned Tonto Dikeh from showing King-Andre's face or anything related to him on her show.
It is unknown what will happen to Tonto Dikeh's show. The airing of it is postponed until the legal battle is over, even though the actress said that the show will be aired very soon and she is not afraid of the legal measures. She also posted a teaser of "King Tonto" for the fans. This, however, happened before the court injunction regarding her little son became official, so now the fans are eagerly awaiting Tonto Dikeh's comments on the show's production and the court decision.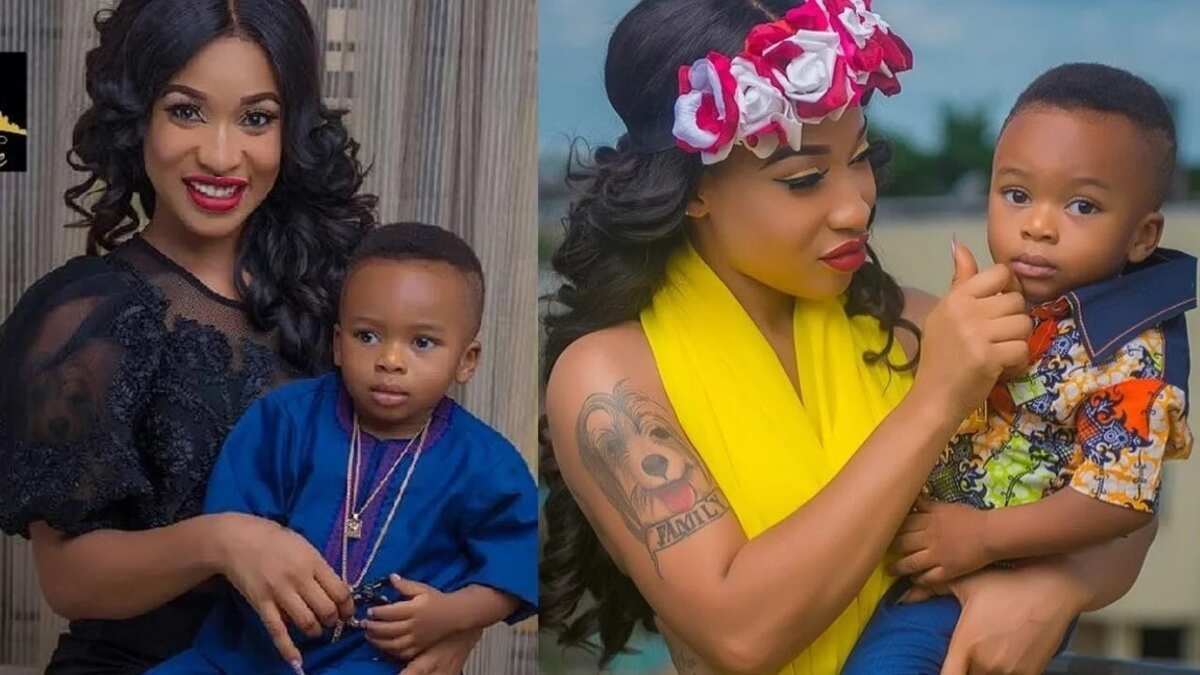 What will be the further fate of Tonto Dikeh's new show, and will she be able to challenge her husband? We are waiting for the continuation of this drama!
READ ALSO: Tonto Dikeh surgery: is she dissatisfied with her body?
Source: Legit.ng