WWE Royal Rumble 2018 - the first show of such great scale in 2018! It took place on January, 28 in Philadelphia, Pennsylvania, the United States at the arena of Wells Fargo Center.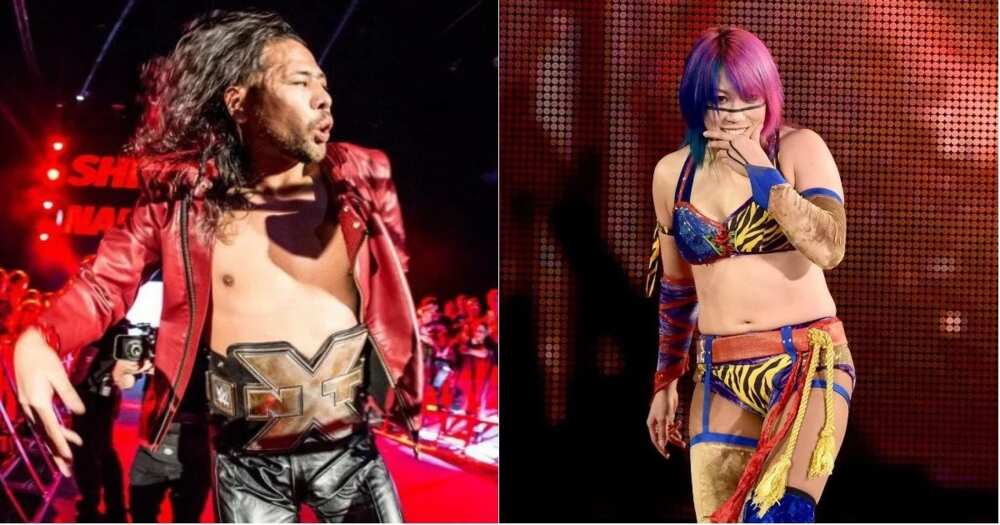 For thirty years the main event of this show is a match performed according to the royal rules between thirty participants. The fight is started by two athletes after whom the next participant joins them every 90 seconds. If the performer flies through the third rope and touches the ground, he is eliminated from the match. The winner is the one who throws out all the rivals and remains the last survivor in the ring.
This year, many fans were waiting for a historic event because, in addition to the traditional male Royal Rumble, the first ever female Royal Rumble was held.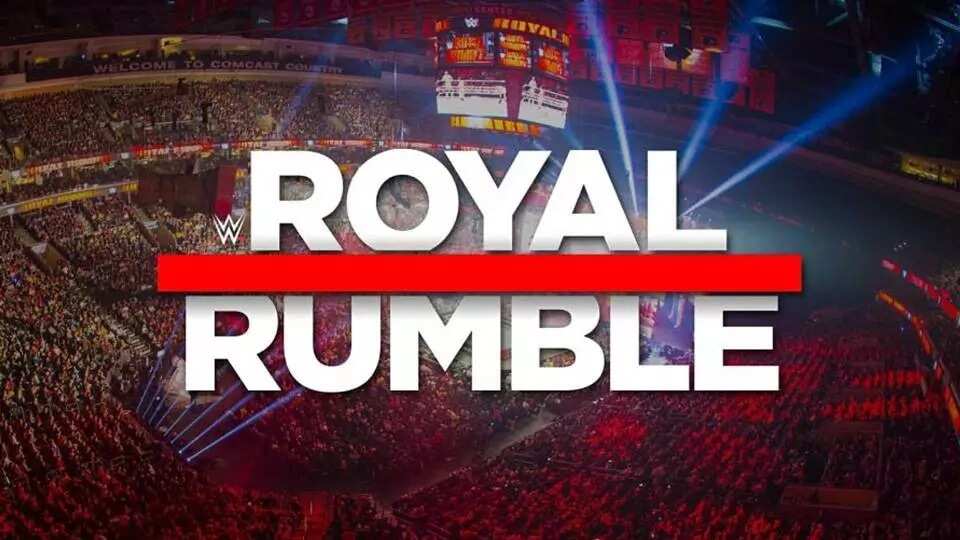 WWE Royal Rumble 2018 results
The order of entering the ring in the men's competition:
Rusev
Finn Balor
Rhyno
Baron Corbin
Heath Slater
Elias
Andrade Almas
Bray Wyatt
Big E
Tye Dillinger Sami Zayn
Sheamus
Xavier Woods
Apollo Crews
Shinsuke Nakamura
Cesaro
Kofi Kingston
Jinder Mahal
Seth Rollins
Matt Hardy
John Cena
The Hurricane
Aiden English
Adam Cole
Randy Orton
Titus O'Neil
The Miz
Rey Mysterio, Jr.
Roman Reigns
Goldust
Dolph Ziggler
The order of elimination from the ring:
Rhyno (by Corbin 1)
Corbin (Balor 1)
Sheamus (Slater 1)
Slater (Wyatt 1)
Zayn (Nakamura 1)
Crews (Cesaro 1)
Woods (Mahal 1)
Big E (Mahal 2)
Cesaro (Rollins 1)
Mahal (Kingston 1)
Kingston (Almas 1)
Rusev (Wyatt 2, Hardy 1)
Wyatt (Hardy 2)
Hardy (Wyatt 3)
Elias (Cena 1)
Hurricane (Cena 2)
English (Balor 2)
Almas (Orton 1)
Cole (Mysterio 1)
O'Neil (Reigns 1)
The Miz (Reigns 2)
Rollins (Reigns 3)
Goldust (Ziggler 1)
Ziggler (Balor 3)
Orton (Reigns 4)
Mysterio (Balor 4)
Balor (Cena 3)
Cena (Nakamura 2)
Reigns (Nakamura 3)
Winner: Nakamura (44:25)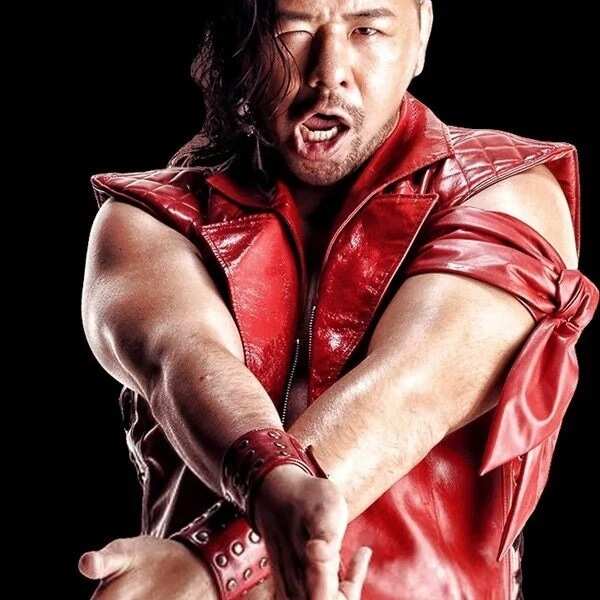 Ladies came into the ring in the following order:
Sasha Banks
Becky Lynch
Sarah Logan
Mandy Rose
Lita
Kairi Sane
Tamina Snuka
Dana Brooke
Torrie Wilson
Sonya Deville
Liv Morgan
Molly Holly
Lana
Michelle McCool
Ruby Riott
Vickie Guerrero
Carmella
Natalya
Kelly Kelly
Naomi
Jacqueline
Nia Jax
Ember Moon
Beth Phoenix
Asuka
Mickie James
Nikki Bella
Brie Bella
Bayley
Trish Stratus
The sequence of withdrawal from the ring:
Rose (Lita 1)
Snuka (Lita 2)
Lita (Lynch 1)
Sane (Brooke 1)
Brooke (Wilson 1)
Wilson (Deville 1)
Logan (Holly 1)
Deville (McCool 1)
Morgan (McCool 2)
Holly (McCool 3)
Lana (McCool 4)
Guerrero (McCool 5, Lynch 2, Banks 1, Riott 1)
McCool (Natalya 1)
Lynch (Riott 2)
Jacqueline (Jax 1)
Kelly Kelly (Jax 2)
Riott (Jax 3)
Naomi (Jax 4)
Phoenix (Natalya 2)
Moon (Asuka 1)
Carmella (Nikki Bella 1)
James (Stratus 1)
Jax (N. Bella 2, B. Bella 1)
Bayley (Banks 2)
Natalya (Stratus 2)
Stratus (Banks 3)
Banks (N. Bella 3, B. Bella 2)
B. Bella (N. Bella 4)
N. Bella (Asuka 2)
Winner: Asuka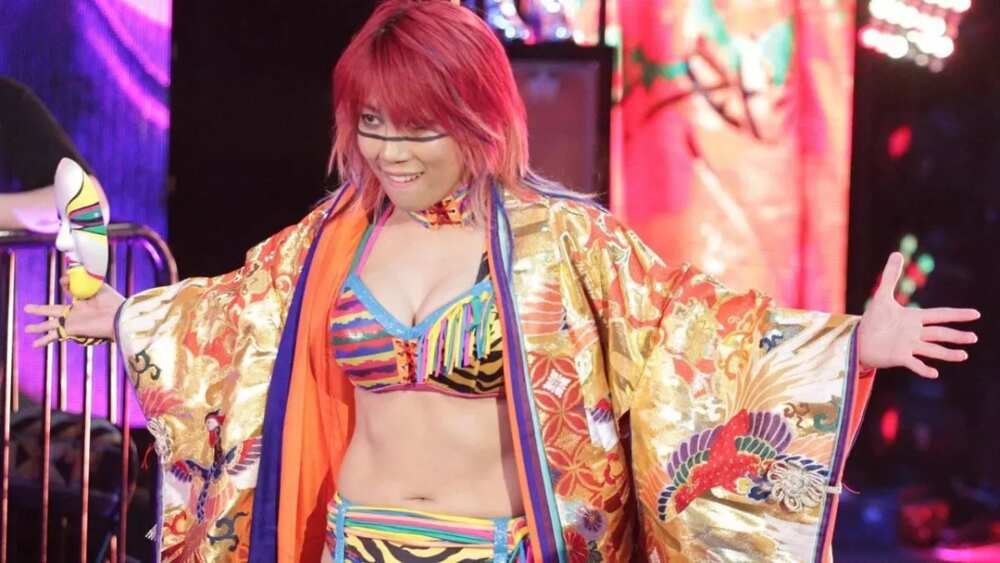 READ ALSO: WWE results of SummerSlam 2017: winners and grades