Taxi driver accused of kidnap by Shola Fapson shares his side of the story
- Actress Shola Fapson earlier took to social media to accuse a taxi driver of trying to kidnap and assault her
- The story which went viral on the internet received a lot of media outrage
- However, the accused driver has finally come out to share his own side of the story
Earlier on, Legit.ng reported the news of how Nollywood actress, Dorcas Shola Fapson took to social media to narrate how a Taxify driver tried to assault her. According to her story, she alleged that he locked her in the car and drove to an unknown house where he tried to drag her in with the intention of assaulting her.
The accused driver identified as Henry Nnaemeka has finally come to speak on the issue and in the process, clear his name as well. His story, however, is different from that of the actress. According to him, when he picked up the actress, she refused to disclose the location they were headed and shouted at him to move the car when he insisted on knowing. It was at this point, he canceled the trip and ordered her to get out of the car of which she refused.
A Twitter user identified as Ugo had reached out to the distressed Henry and he had this to say: "Let me start by saying thank you all for your support so far. However, my name is Henry Nnaemeka and I'm neither a Rapist nor a Kidnapper. This is my Story. I'm a taxify driver/partner.On Thursday the 25th of January 2018 between the hours of 12midnight and 1am I was on my way home from work when I received a taxify rider request from a Ibrahim Eletu way which was coincidentally where I was at that time and also same estate I stay. I decided to take that last trip before I go home to rest.
READ ALSO: Paul Okoye approves of his daughter to bring home her boyfriend as she clocks 21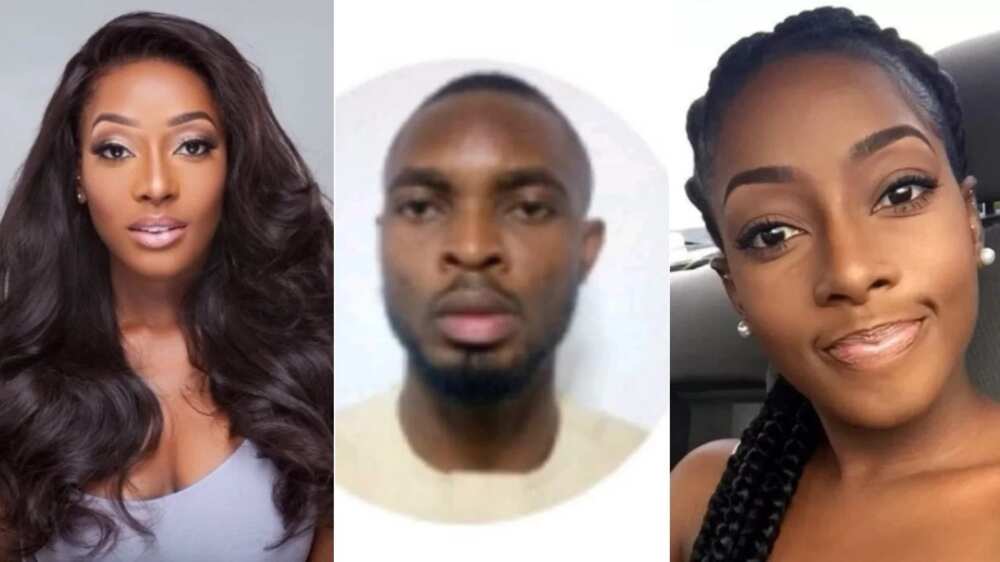 "On getting to the pick-up location To pick up the rider (Miss Shola Fapson) she got In my vehicle and just as I started the trip I noticed there wasn't a destination for the trip so I politely asked her for the destination to know where I'm going to and if it will be convenient for me at that time of the night but she refused to tell me and instead asked me to drive out that she will tell me later. I politely refused and asked severally for the destination but she wouldn't tell me rather she ordered me in a harsh tone to "Move this car"! On hearing this, I was surprised why she would hold back her destination from me and also ordered me to move the car. It was at this point I told her I wasn't going anymore."
READ ALSO: Beautiful Nigerian medical student in search of a boyfriend for a long distance relationship
"I ended the trip immediately and asked her to come down from the car since we were still at the pick-up location but to my Greatest surprise she refused to come down and then started making some phone calls in Yoruba Language to some people whom I didn't know disclosing our location to them. At this point, I got scared and was trying to be on the safe side so I drove the car to the front where the estate had a security light which was a few seconds from the pickup location. On getting to the safe place, I came down from the car and politely opened the door and gently asked her to come down from the car. She blatantly refused again and started with her phone calls again.
It was at this point I overheard her conversation on the phone saying she has my car keys and gave out location again to the unknown person at the other end of the phone. I felt really threatened at this point because I couldn't understand why she would take my car keys and then disclose our location to people I didn't know. I had to struggle with her to get my car keys from her hands. It was in the process of struggling with her, She sprayed a chemical substance (pepper spray) in my eyes. I succeeded in getting my keys from her but before I could struggle with my sight and call for help she took off and was nowhere to be found. Some concerned residents and my sisters who heard me shout and call for help came to my rescue.
It took me about 45 mins to regain my sight clearly and was taken to my apartment to get some rest only for me to wake up this morning and receive loads of phone calls from friends and family saying I've been labelled a KIDNAPPER AND R*PIST. However, the issue has been reported to Taxify and the necessary steps have been taken as shown in their press release.
I want to use this medium to thank you family and friends who stood with me in this bad time and also state that I respect women and i am totally against any form of abuse against women.
Thank you all.
#ISTANDFORJUSTICE
See post below:
It appears the actress is standing strongly by her story which she insists, is the truth. She took to her Snapchat to share a video showing evidence of a broken nail which she alleged happened during her struggle with the accused driver.
PAY ATTENTION: Read best news on Nigeria's #1 news app
Would you go into business with a liar or a thief? on Legit.ng TV:
Source: Legit.ng