How much is US visa fee in Nigeria in 2018?
If you would like to get a United States visa and have no idea how much it will cost for you, we will tell you all the prices for the US visa and other questions you might have So, how much is US visa fee in Nigeria in 2018?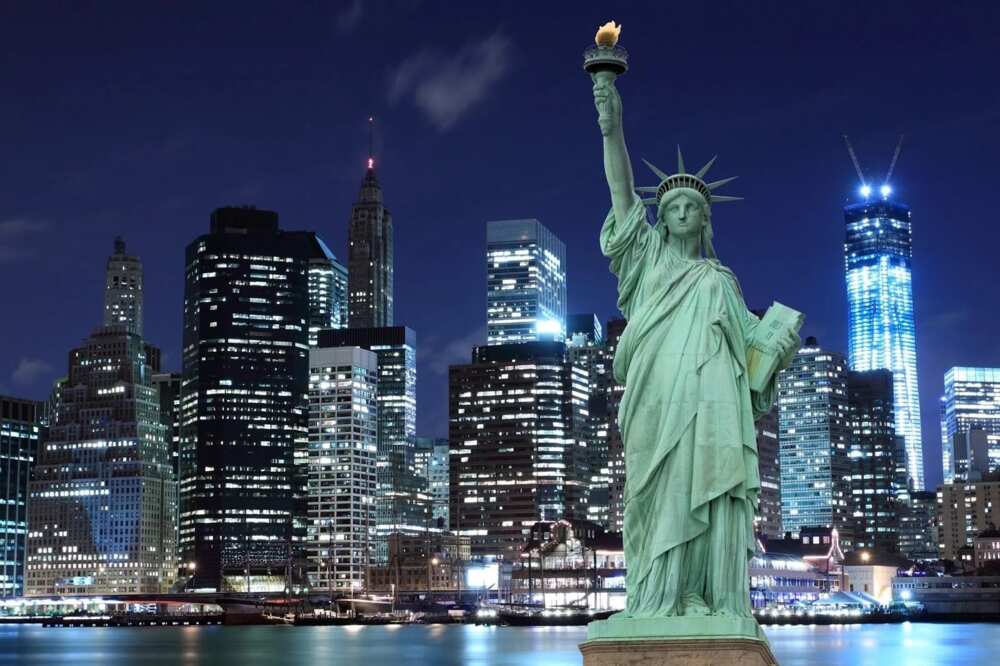 How to apply for US visa without problems
There is a common rule that the visa applicants, even children, have to pay a certain fee before applying for an American visa. Prior to everything else, you should know that there are a few absolutely different types of US visa, and each one of them has its own rules for app;ication. Some applicants for American visas do not even have to pay any fee. This rule is only for those people who are planning to apply for the visa of A or G categories for traveling or J visa for participation in governmental activities in the United States.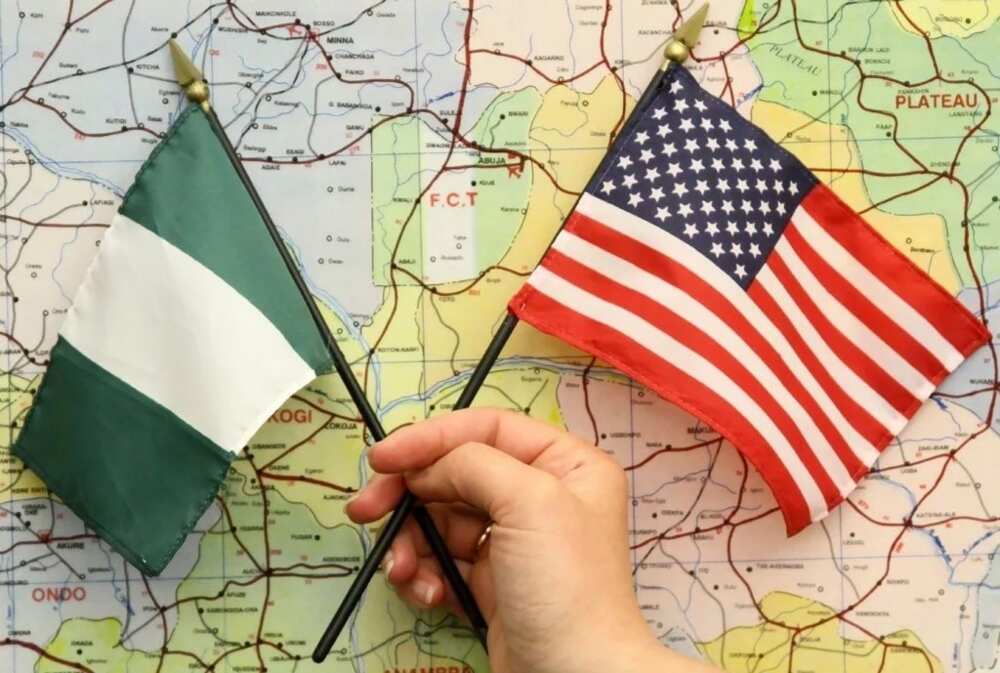 In most cases, the visa fees vary, and you are strongly recommended to be aware of the current exchange rate for avoiding any mistakes or misunderstandings. The payment has to be made with the local currency, in your case Nigerian naira, at the bank. The important note is that your fee for US visa application is not refundable, and transferring it to someone else is impossible.
After you have paid your fee, you will get a receipt, which will be valid for exactly one year. During this time, you will have to schedule your interview at the United States embassy or consulate general. When the receipt is invalid, you will not be able to schedule your interview anymore unless you pay the application fee again and repeat your process.
The payment can be done in the various ways, with the most popular ones being cash pay at the bank and the method of online payment. All the applicants except the K-visa ones, who have to pay at the United States general consulate in Lagos, can easily pay their fee through the bank. If you want to go to the bank to pay your fee, you can visit the nearest GTBank and learn all the details there.

Online payment is a really quick and easy method. For doing it, you will also have to use GTBank's online payment service. You will receive a payment code, known also as UID. This code will be given to you after you create your own profile, and will be used to verify your personality and payment, and also for scheduling your interview for US visa.
The appointment scheduling is not difficult at all. You just have to schedule the interview preferably not long after you have paid your visa application because there can be a large queue to the US embassy, and you can wait for a few months to get there. You can do it either online or through the call center. You will need your receipt with the payment code and the number of your passport.
READ ALSO: Likely interview questions at the US embassy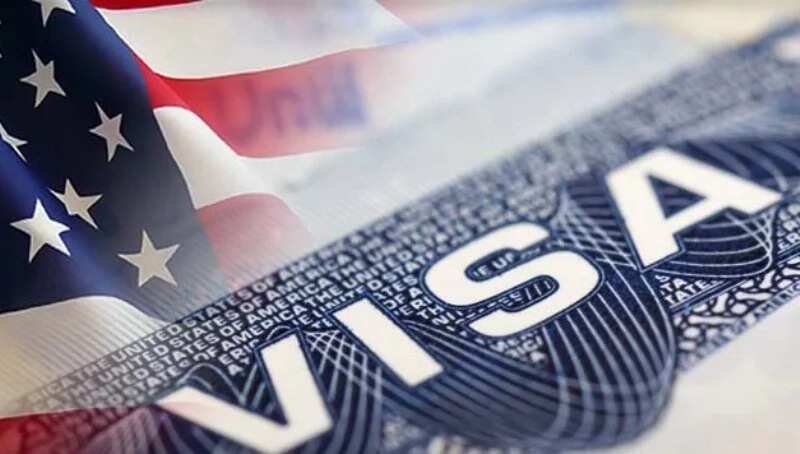 US Visa fee: how much you will have to pay?
Of course, depending on your visa type, the fees are different, and below you can see the list of categories of the visa types along with their fees. You can also see how much these sums of money are in Naira, according to the current January 2018 exchange rate.
You will have to pay $160 if you are applying for a certain visa:
Business or Tourist (class B)
Transit (class C1)
Ship or Airline Crew (class D)
Student/Academic (class F)
Treaty Trades (class E)
Journalist and Media (class I)
Exchange Visitors (class J)
Student/Vocational (class M)
Victim of Human Trafficking (class T)
NAFTA Professional (class TN/TD)
Victim of Criminal Activity (class U)
For the following visa type, you will have to give $190:
Religion Worker (class R)
Temporary or Seasonal Worker (class H)
Intercompany Transferees (class L)
People with Extraordinary Ability (class O)
Athletes, Artists, and Entertainers (class P)
International Cultural Exchange (class Q)
There is also one visa type where you have to pay $240 and this is Fiancée or Spouse of US citizens.
This was a full list of all the visa types and their fees. Before paying you have to check your fee at the bank or at the online exchange websites. If the rate went up or down, it will influence the amount of Naira you are about to pay.
As we have seen above, the most common visa, which fits in the non-immigrant category, costs $160. This type of visa is suitable for tourist purposes, business, and student exchange. The other types of US visa cost up to $240. When you pay for your visa, you will have to follow the instructions strictly, because it is quite problematic to get a refund.
Is it possible to get US visa for free? Keep reading to find out the answer.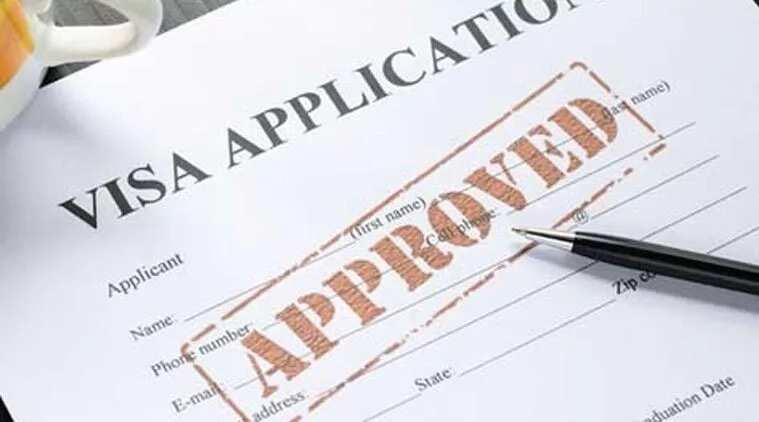 Free visa: is it possible?
There are some cases when you can get your visa for free, but it can only happen under certain circumstances. Besides, if you fall under the category that does not have to pay a fee for the visa, your trip still will not be completely free, because you will have to pay for the airplane tickets and living. Here are some conditions that will let you be free of pay for United States visa.
You are a parent, spouse, sibling or child of the United States governmental employee, who was killed during performing official duties and are attending a funeral.
You are a parent, spouse, sibling or child of the United States governmental employee who was severely injured during performing official duties and are visiting to ensure the proper healthcare and treatment for the injured.
You are a United States governmental employee who is traveling there for official business matters.
Your visa type is A, G, C-2, C-3, diplomatic visa, or NATO visa.
Your visa type is J and you are an active participant in the official cultural and educational events in the United States, sponsored by the government.
Your purpose of traveling is providing charitable service.
You are exempted by the international agreements. This applies to members of staff who are on an observer mission to United Nations Headquarters.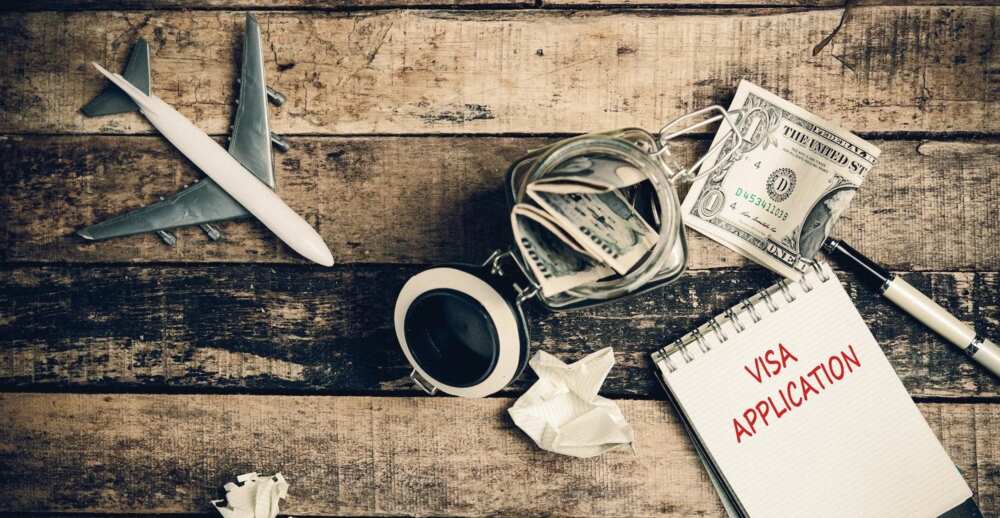 If there are any other questions that bother you, you can ask them either at the bank or at the call center of the United States embassy. We genuinely hope you will be able to get your visa and enjoy your safe travel to America.
READ ALSO: USA Visa Interview: 6 VITAL steps you need to know
Source: Legit.ng