Traditional marriage attire in Delta State
Many Nigerian states have their own marriage traditions and wedding styles. What is the traditional marriage attire in Delta State? So let us see the incredible Nigerian native wears in the Urhobo culture because their wedding ceremonies are fascinating and truly stand out among others in Nigeria.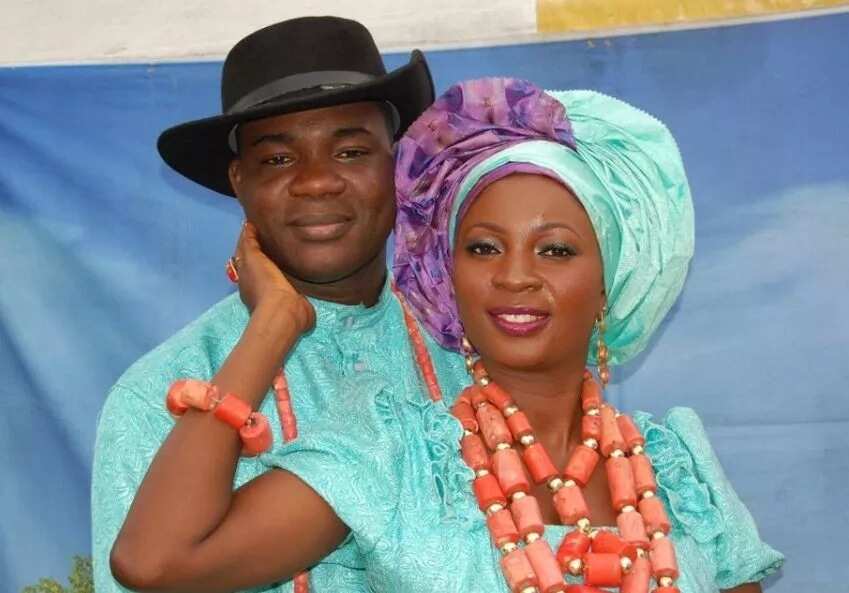 Nigerian native wears in Delta
The Urhobo culture is closely connected with water. People from this tribe love to swim and enjoy fishing. They like to carry out amazing festivals each year with many different contests and with the king and queen of the tribe.
Of course, all these events and traditions require special outfits and the traditional attire is what has been preserved through generations to amaze Nigerians in the 21st century.
The traditional attire is special to every culture that values the most important ceremonies in the life of a new family – marriage. Different communities have their personal tastes and like choosing colors, style and design of their native wears that distinguish one culture from another.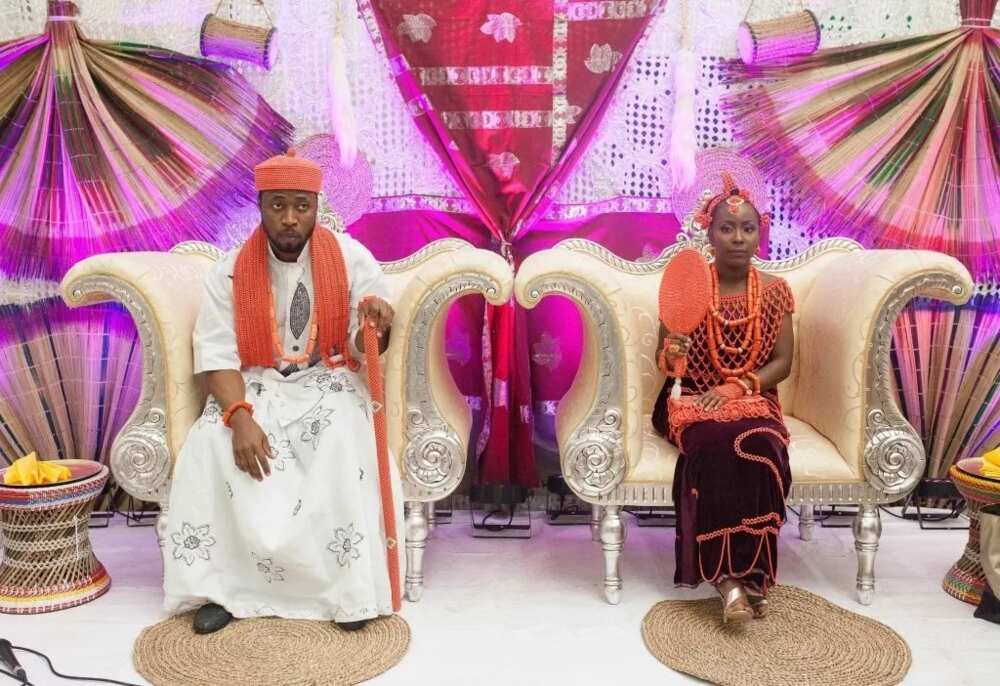 Traditional wedding attire in Urhobo culture
Wedding gown and pretty accessories are an integral part of most wedding ceremonies. The beautiful dress is a symbol of a happy bride. Grooms also wear traditional attire and their outlook is also a symbol of happiness and love.
Nigerian native wears preferred by the Urhobo tribe include the clothes and styles that are covering female body (most of it). Male clothing is similar in style.
A groom usually chooses a high-quality traditional shirt with a wrapper on top of it. The wrapper is called George, and it can be pretty expensive (for example, you can get one for 6,000 Naira or choose the one for 110,000 Naira).
Men often get married in bright-colored pants (sometimes even in special skirts-like wrappers of white, yellow, blue, green, and other colors) and rich-looking flowing long shirts with ornaments and decorations. They like to come to the wedding ceremony with a walking stick and a black hat or cap made of a mesh of coral beads.
Brides also traditionally wear George wrappers. They choose a blouse and tie two wrappers around their waist adding the cute huge headtie and bead-made accessories (a ring, earrings, bracelets, and necklaces).
Popular traditional attire colours for bride and groom
What are the most popular colours for traditional wedding attire for bride and groom in Delta State?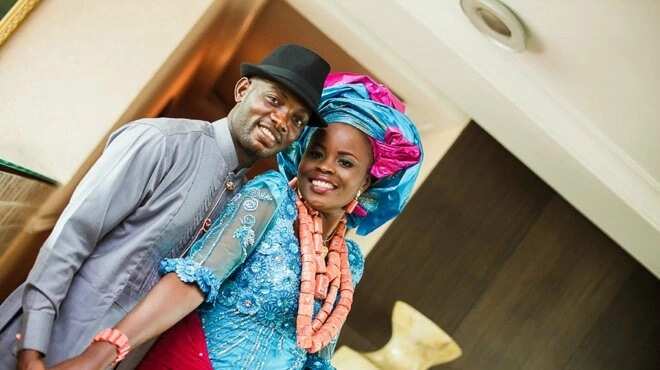 Blue and gold mix is the perfect traditional style and many couples choose this colour combination for their big day.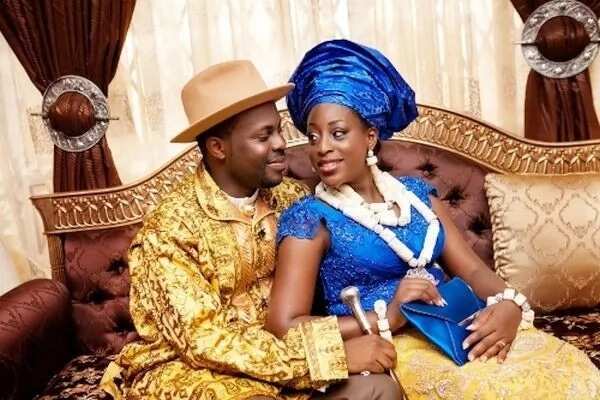 The traditional marriage attire is often in yellow and blue colors in Urhobo community. The two colors symbolize the sun and river. The blue is also the colour of the sky on a bright sunny day. It is common to choose the outfits for the bride and her groom in light-blue, navy-blue, and regular blue scheme and add yellow accents into the accessories. Such looks are eye-catching and festive-looking.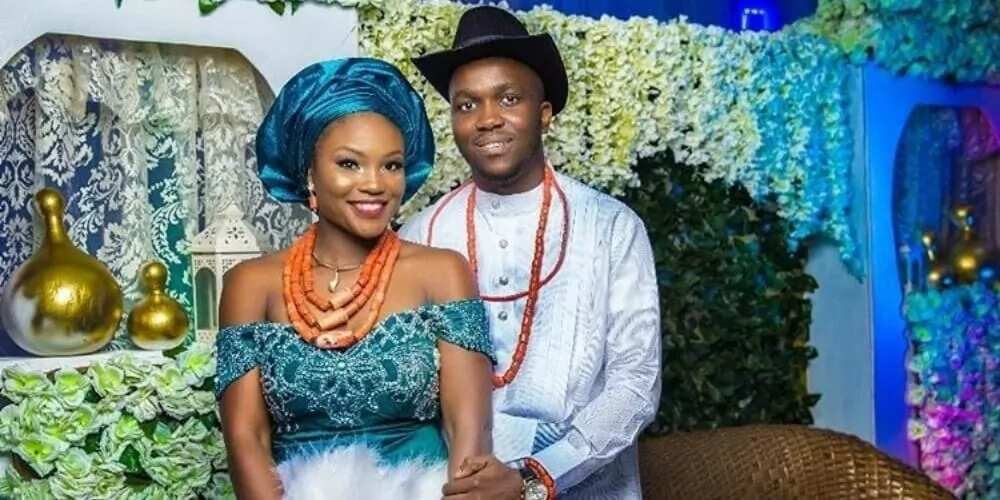 Cute light green colours look amazing with giant coral beads made of well-polished corals.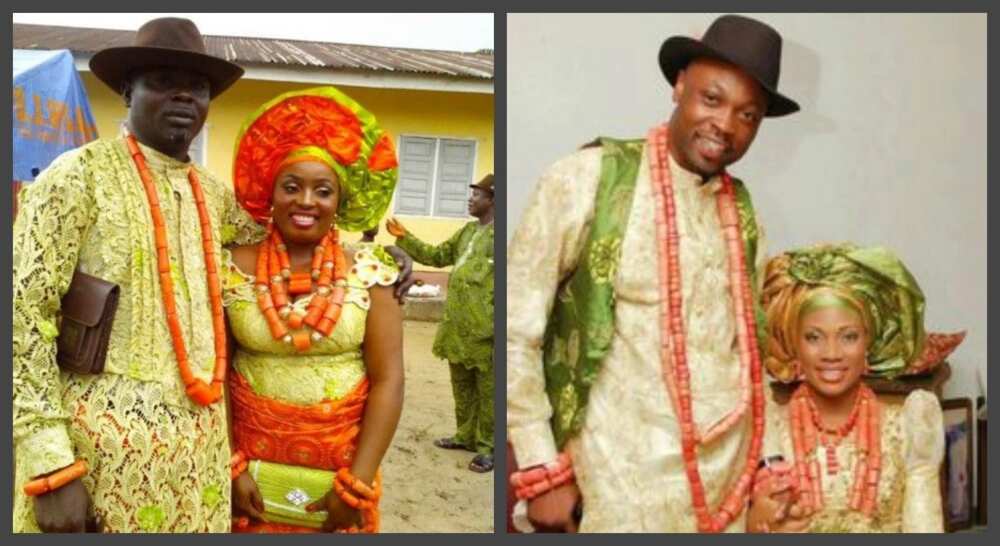 Emerald green color can be matched with big coral beads and colorful feathers.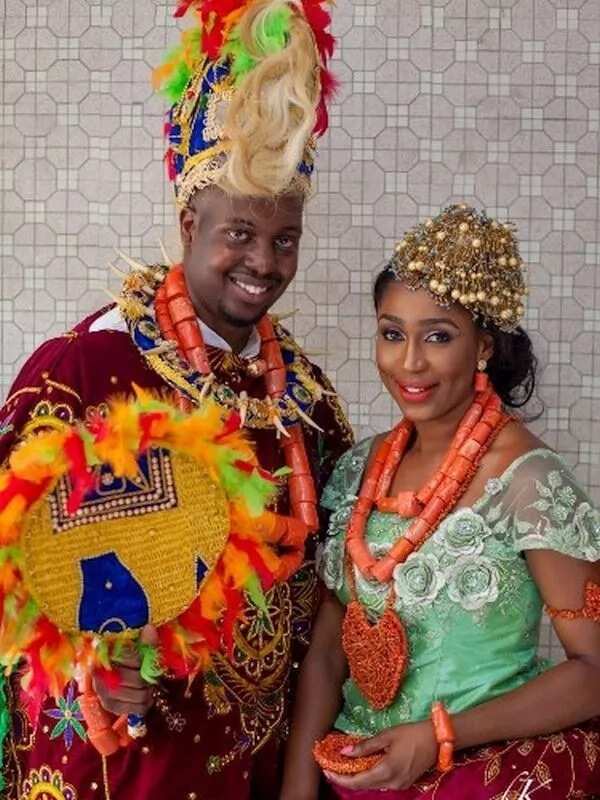 Green and light green color scheme is another interesting tradition preserved by Urhobo people. Every color symbolizes something very important to the culture that uses them for significant events. While blue is the colour of the rivers and the sky, the green is the color of life.
Yellow color goes well with pretty red coral accessories.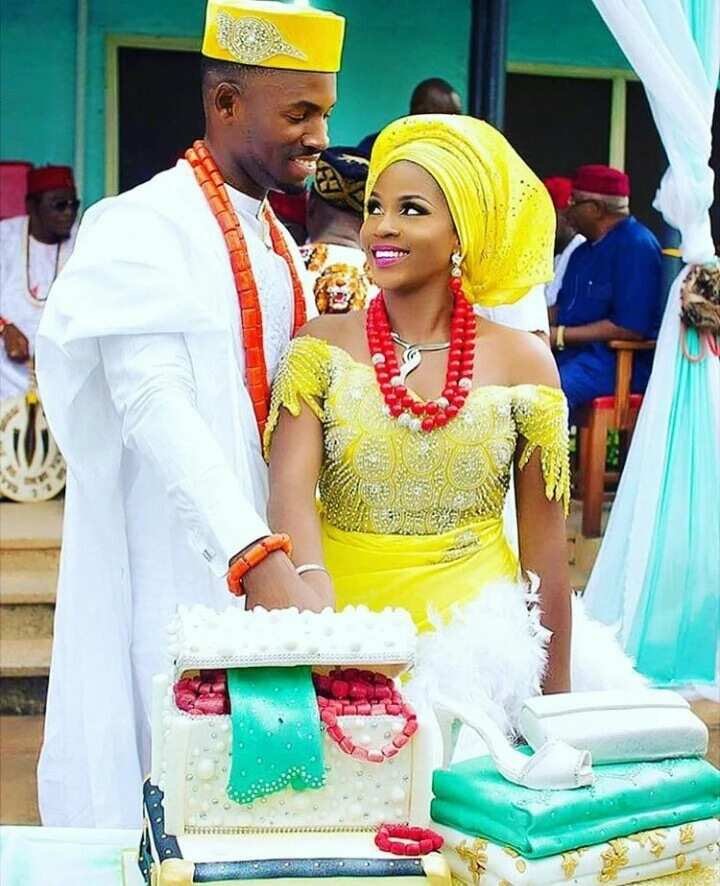 Gold is another traditional color that symbolizes richness and affluence. It can be pure gold in sparkling jewelry (rings, necklaces, and earrings). It can be simply yellow plastic beads and accents in the outfit. It is possible to mix yellow and gold with other colors.
READ ALSO: Yoruba traditional wedding colours to choose for your big day
A bride and a groom traditionally dress up in a similar style to outline the harmony and love in their relationship. Cute coral-red beads can appear not only around the neck of a bride but also as a part of the groom attire.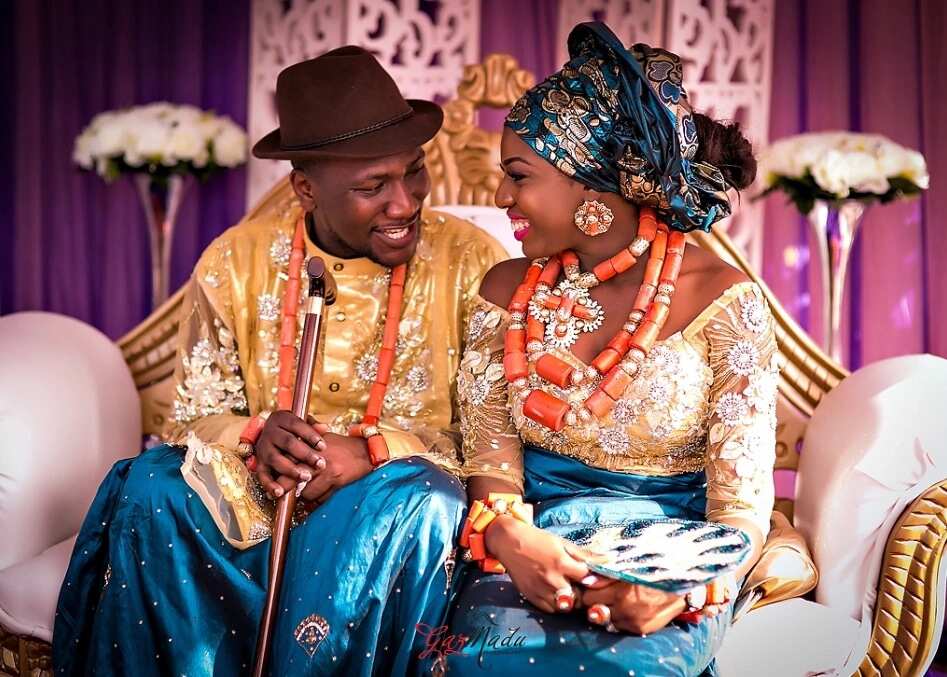 Wearing the traditional outfit during a wedding ceremony is a symbol of Urhobo culture, respect towards its customs and self-expression of the Nigerian couple.
READ ALSO: When was Delta State created in Nigeria?
Source: Legit.ng