Why do babies move when you drink cold water?
Some pregnant women might think that drinking cold water in pregnancy may be beneficial to their child because it will make the baby move. So, why do babies move when you drink cold water? Is it really as helpful for the fetus as it seems? You can find all the answers to your questions below.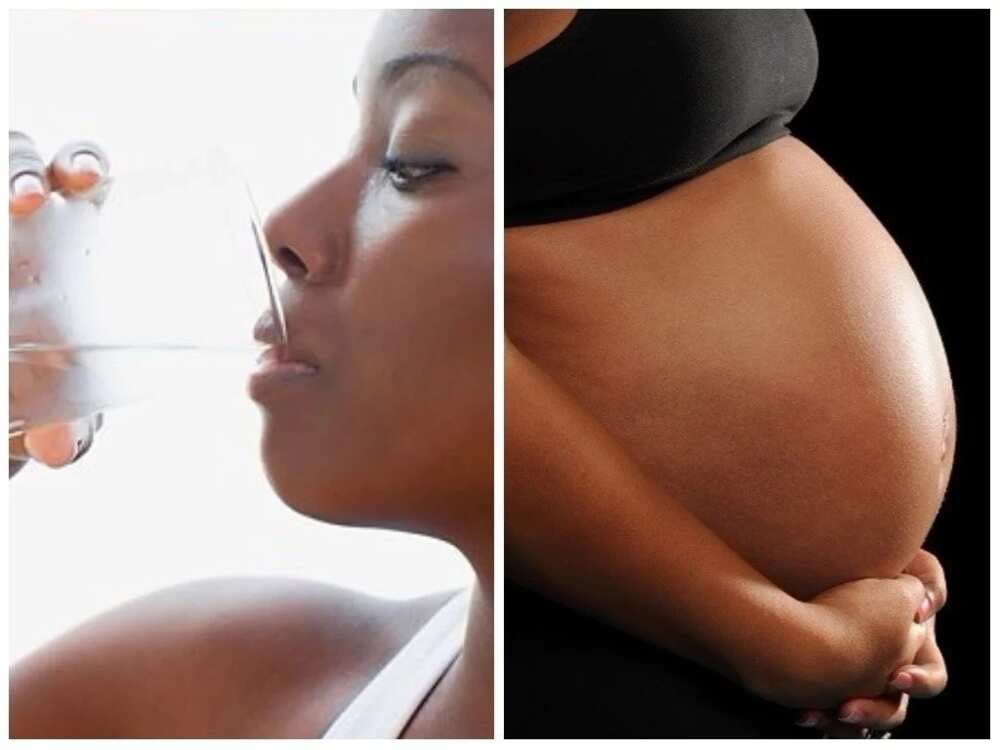 Drinking cold water during pregnancy: is it really beneficial for the baby?
When you are pregnant and your baby starts moving inside you, this is truly the best feeling. You can feel how your little one is growing, and of course, you would want your baby to move again. Some people say that in order to create a good atmosphere and make the fetus move, you can relax in a silent setting. There are some future mothers who drink a lot of cold water in order to make their baby move in their tummy. If you are worried that your little one is not moving enough, we will tell you about the effects of drinking cold water on unborn babies.
According to multiple pregnancy studies, cold water makes the baby in mother's tummy move because the inside of the belly is warm, and cold water creates some kind of contrast in the womb. However, it does not happen to all the women and babies all the time. Sometimes drinking a glass of water can contribute to your well-being and stimulate your baby's movements. But this method was not researched enough to speak safely about its usefulness to young mothers and their unborn kids.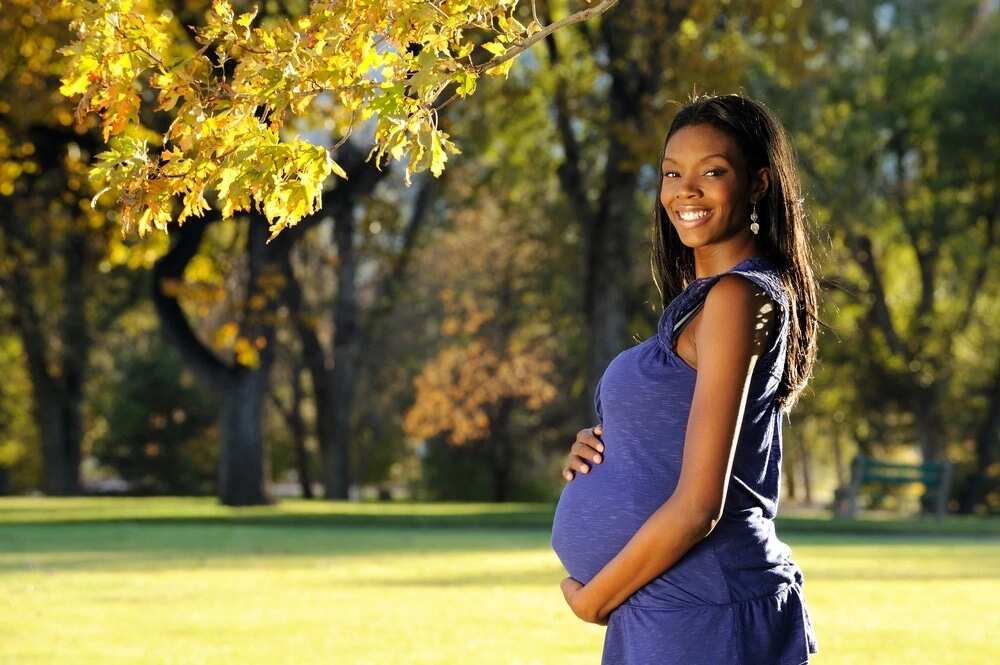 Some specialists say that the consumption of icy food or drink is known to be unlikely to increase the baby's movement because it will be very quickly heated up to the body temperature. The method which is way more likely to increase movement of the fetus, according to the scientists and researchers, is consuming products that contain sugar – for example, candies, fruit, sweet juice, and soda.
Also, it is important to know why exactly you are making your little one move. It was suggested by the American pregnancy association that a future mother counts her baby's movements somewhere around 24-28th week of pregnancy. It can be beneficial both for baby and mom. It will also help to develop a bond with your child.
It is recommended to find the perfect position for counting kicks – usually, future moms lie on the left side which leads to the better circulation and baby activity. You should also concentrate on the baby and listen carefully to its motion. Ideally, your baby should move at least ten times in the time interval of two hours. In case the baby is not moving, you should not waste your time on methods like cold water, and actually, call your health advisor for explaining the situation.
READ ALSO: Health benefits of sugarcane juice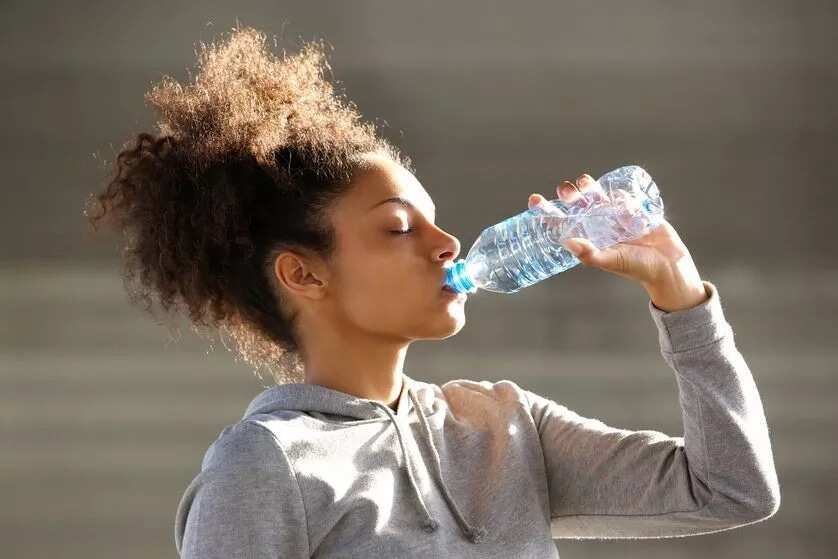 So, is cold water good for a pregnant woman? The doctors are sure that it, in fact, is quite useful, if consumed in decent amounts. A lot of doctors use the approach, and many patients realize it works well. Some medical care providers recommend that future moms should drink something that is both cold and sugary. However, some women can struggle with diabetes, and if this is the case, the doctors recommend cold water.
The medical specialists also emphasize that some women's babies tend to sleep after they had a meal, while for some others it is completely opposite. There are no foods that can help better than the other ones, nevertheless, foods that contain a high level of carbohydrate are really beneficial, because they will raise the mother's, and therefore the child's blood sugar much faster than the other meals.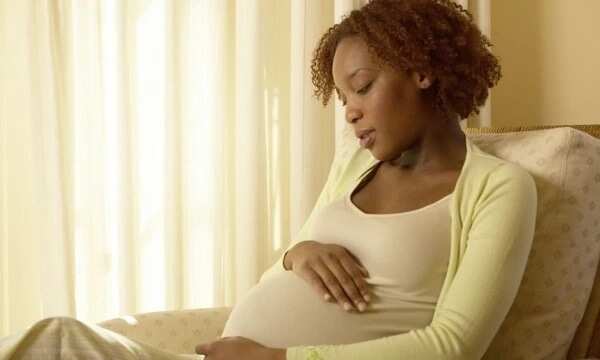 However, you should not misuse cold water or drink it in large amounts. Some specialists are certain that the pregnant mothers should rather drink warm beverages than cold ones, and that cold drinks can cause pains in your stomach, poor appetite and cramps, which is not good both for mom and baby. Generally, it is good for a future mom to consume moderate mineral water, because they need their body to be hydrated.
According to the comments on mom forums, some mothers report that they drank cold water during pregnancy, and their babies are just fine now. Some say that they consumed room temperature water. It is different for everyone. There is the best way that will help you figure out what is the most suitable for you particularly. That is, of course, asking your physician or a nutritionist. Of course, you should take some responsibility yourself, too. Rely on your own feelings, and track your baby's movements carefully. If it is kicking regularly, there is nothing to worry about.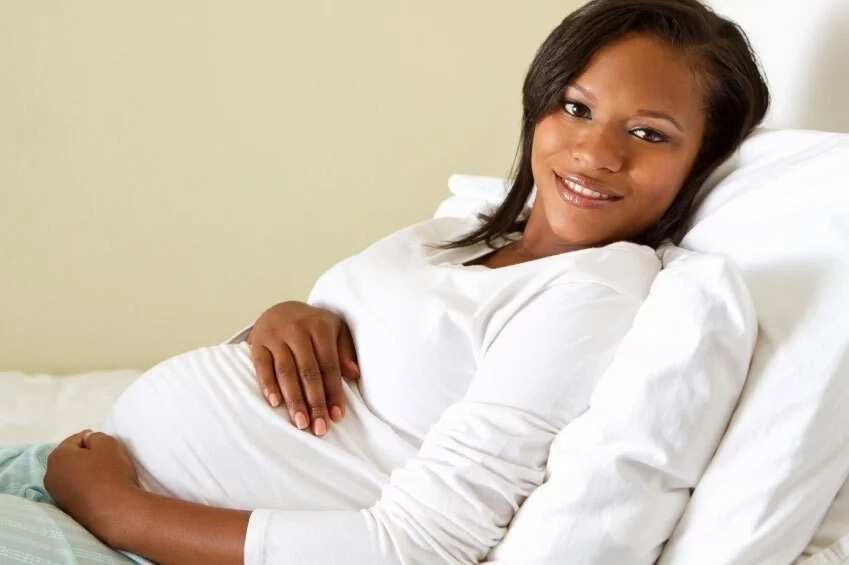 Some people are sure that cold water helps during pregnancy, while some say it will not give the desired effect. If you are careful about your diet and drink water in moderate amounts you should be safe. We wish you good health and your baby and hope you will have a quick delivery and welcome your little one very soon.
READ ALSO: Debate: a male child is more beneficial than a female child in Nigeria
Source: Legit