The herders-farmers clashes in Nigeria have worsened in recent years and are spreading southward, threatening the country's security and stability. The clashes are becoming as potentially dangerous as the Boko Haram insurgency in the northeast.
This has led to clamours by Nigerians, home and abroad, calling on both the federal and state governments to provide lasting solutions to the clashes.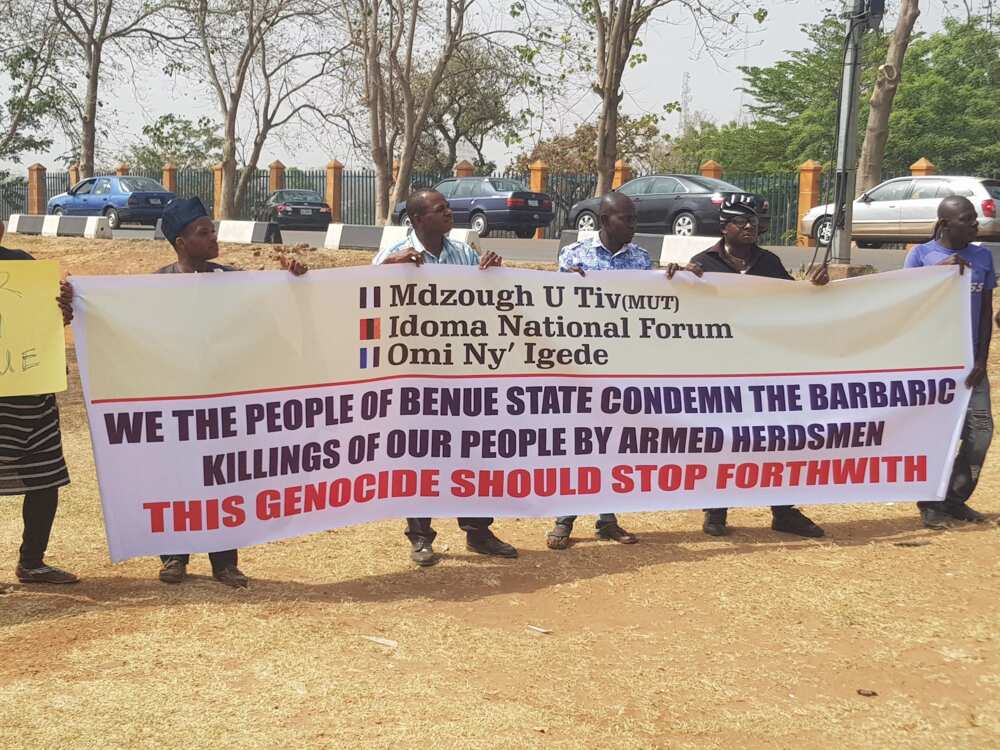 In this piece, Legit.ng provides nine important facts to know about the herders-farmers conflicts in the country:
1. Farmers-herders conflicts can be situated in the context of Nigeria's faultlines
The herders-farmers clashes can be situated in the context of other ethnic conflicts, attributed to actors primarily divided along fault lines of cultural, ethnic, or religious communities and identities.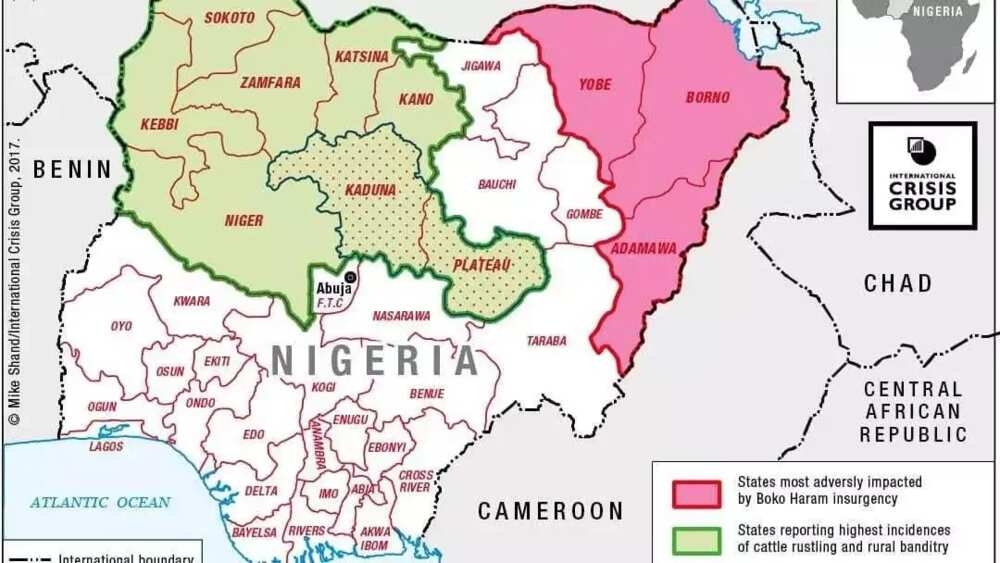 2. Conflicts involve dispute over land and cattle
Herder-farmer conflicts usually involve disputes over land and/or cattle between herders (in particular the Fulani or Hausa) and farmers, in particular, the Tiv or Taro.
3. Accusation over cattle rustling and farmland grazing spark conflict
At the heart of the conflict are cattle rustling and clashes over grazing on farmlands which often pitch the farmers in violent conflict with the herders. Herders also accuse natives along grazing routes of stealing their cows and this leads to clashes.
4. Mapping the conflict
The most affected states are those of the Nigerian Middle Belt like Benue, Taraba and Plateau.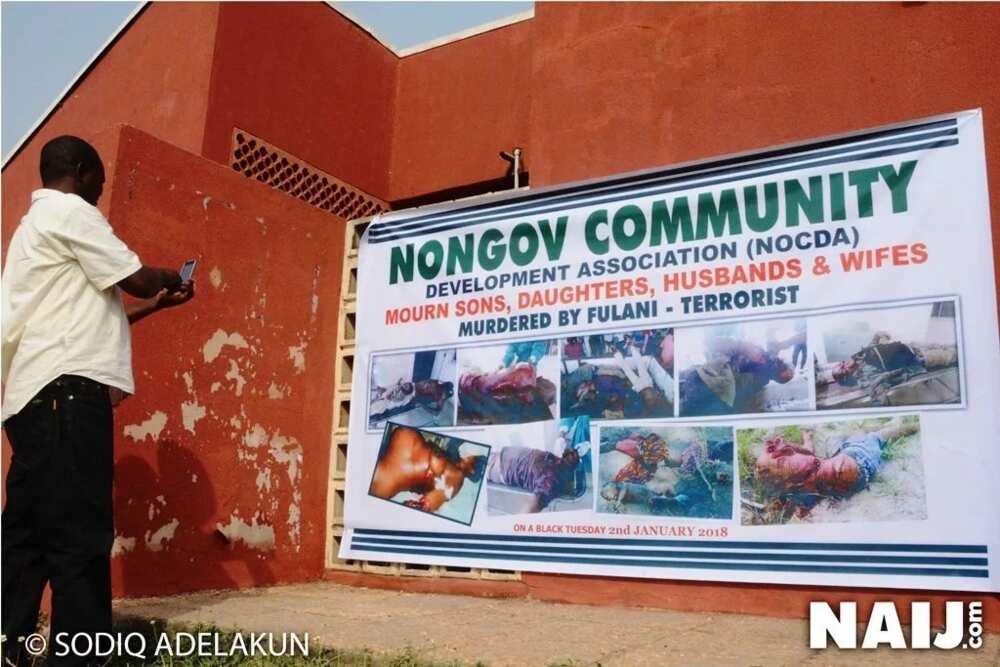 5. Climate change
Since the founding of Nigeria's Fourth Republic in 1999, farmer-herder violence has killed thousands of people and displaced tens of thousands more. It followed a trend in the increase of farmer-herder conflicts throughout much of the western Sahel, due to an expansion of agriculturist population and cultivated land at the expense of pasturelands; deteriorating environmental condition.
READ ALSO: Presidency reacts to Buhari's alleged withdrawal from 2019 race
6. Desertification and soil degradation
Desertification and soil degradation; breakdown in traditional conflict resolution mechanisms of land and water disputes; and proliferation of small arms and crime in rural areas have also increased the conflicts.
7. Breakdown of law and order
Insecurity and violence have led many populations to create self-defence forces and ethnic militias which have engaged in further violence.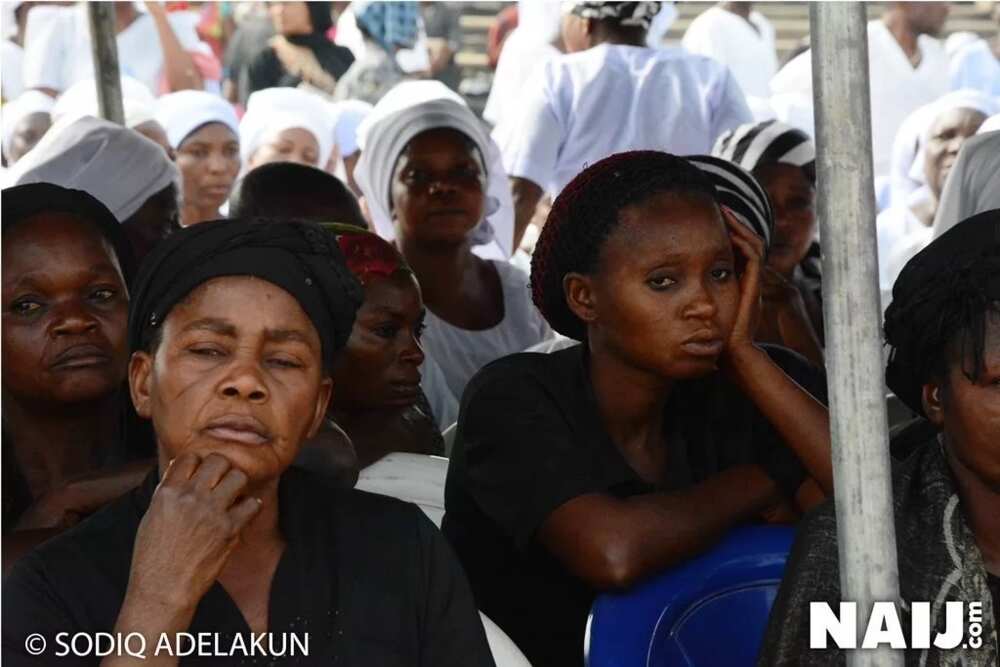 8. Nigeria's religious faultlines
The majority of farmer-herder clashes have occurred between Muslim Fulani herdsmen and Christian peasants, exacerbating ethnoreligious hostilities.
9. Solving the crisis
The Nigerian government is proposing a number of measures which includes ranching, cattle colonies and grazing routes to address the lingering crisis.
PAY ATTENTION: Install our latest app for Android, read best news on Nigeria's #1 news app
An earlier report by Legit.ng gathered that the cattle colony being proposed by the federal government to address the clashes between herdsmen and farmers across the country was rejected by the Osun state government.
The development was made public by the state's commissioner for information and strategy, Adelani Baderinwa, on Thursday, January 18.
Baderinwa stated that having foreseen the herdsmen-farmers clashes unfolding in various states, the Osun state governor, Rauf Aregbesola, had set up a committee comprising of government officials, farmers and herdsmen to resolve any issue which may result in conflict.
What should the federal govt do to tackle the herdsmen attacks in the country? - on Legit.ng TV: