Many times footballers want to end their scoring drought and when the opportunity comes to do that, be it a free-kick or penalty kick opportunity, they tend to argue with teammates for the chance to score.
Here are six times footballers who got into serious arguments when the chance to play a penalty arose.
1. Neymar vs Cavani (PSG)
The most recent example of players fighting over a penalty kick. The two players wanted to take a spot-kick in a game against Lyon earlier this season but it was Cavani who came out on top albeit missing his attempt.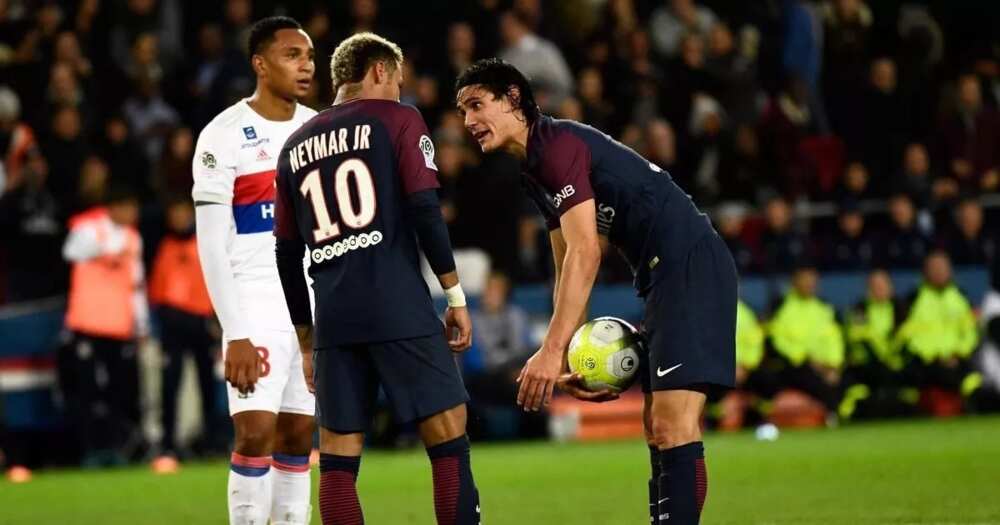 READ ALSO: See where Super Eagles currently occupy in the first FIFA rankings of 2018
2. Henderson vs Balotelli (Liverpool)
In an Europa against Besiktas in 2016, the Reds won a spot kick and Balotelli immediately took the ball despite protests from captain Jordan Henderson who wanted to take it for himself. Super Mario eventually scored.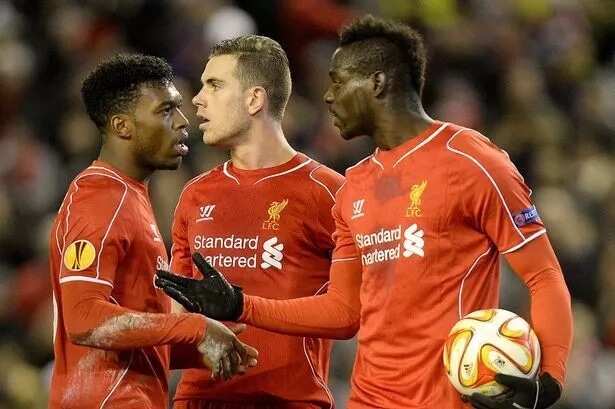 3. Cristiano Ronaldo vs Raul vs Xabi Alonso (Real Madrid)
Back in Cristiano Ronaldo's first season at Madrid, Los Blancos were awarded a spot-kick against Villarreal. Ronaldo stepped up to take but Xabi Alonso begged him to take it saying he had not yet scored in the 2009/2010 season.
In a bizarre turn of events, the fans chanted Raul Gonzalez name begging him to take it however the aforementioned two did not oblige.
Alonso would however take the penalty and then score.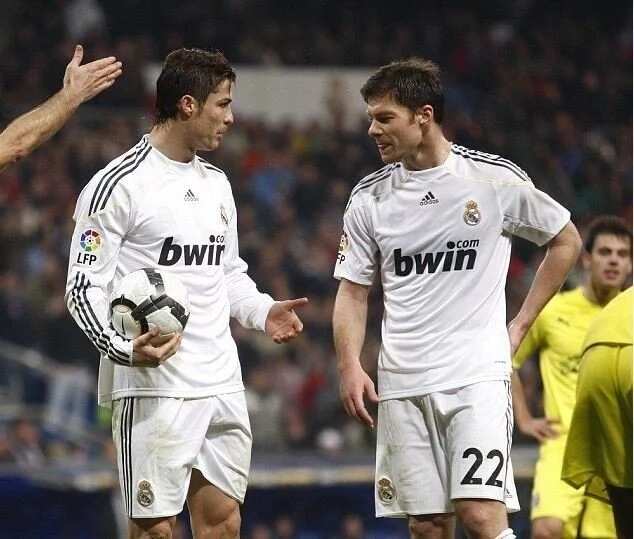 4. Son Heung Min vs Erik Lamela (Tottenham)
Against Manchester City, Spurs were awarded a spot-kick and Lamela stepped up. The two players almost came to blows and Lamela eventually took it although he missed.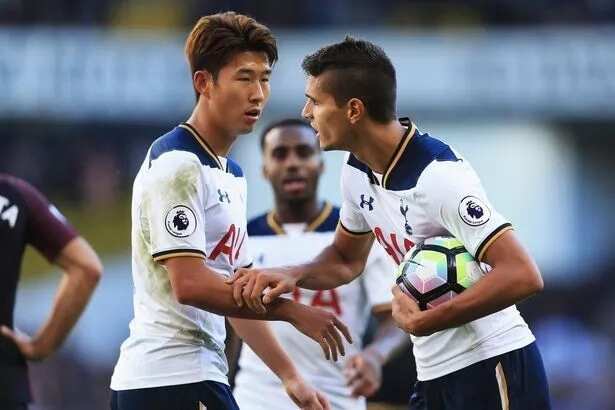 Like the Legit.ng Sport Facebook page for more breaking news and stats updates
5. Charlie Austin vs Dusan Tadic (Southampton)
In an Europa League game, for the Saints, designated penalty kick taker Tasic was forced off the ball by Austin who was yet to score that season. Tasic tried to explain that he was supposed to take it and captain Virgil Van Dijk had to come in between the two players.
Austin scored his attempt and strangely Tadic went to celebrate with his colleague.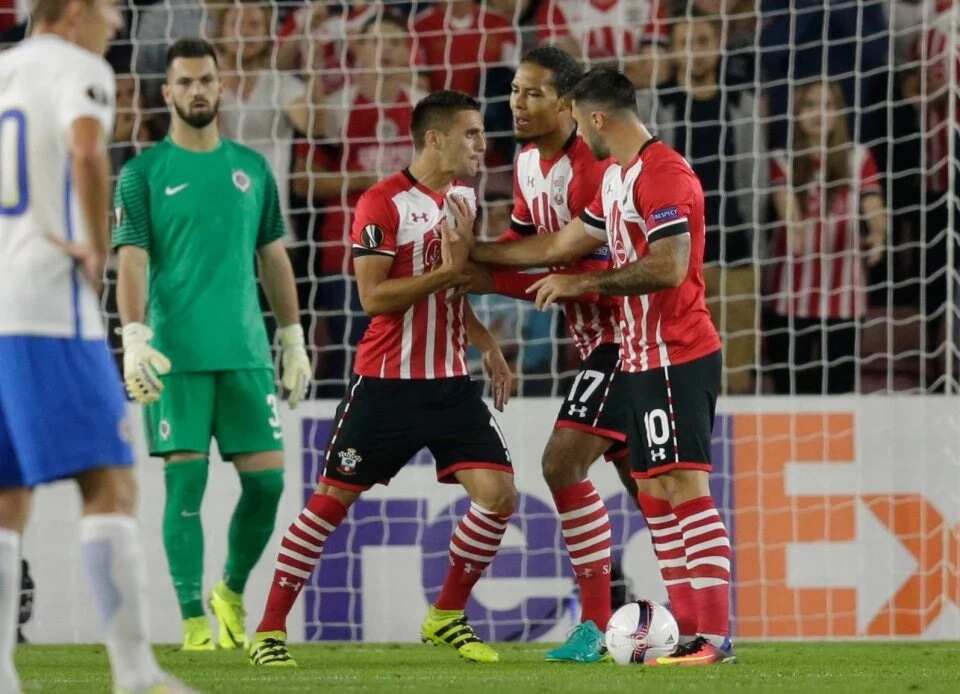 6. Frank Lampard vs Paolo Di Canio (West Ham)
Back in 2000, when still with West Ham, Canio clashed with a youthful Frank Lampard over taking a penalty against Bradford City.
Di Canio, the senior player, was never going to lose this confrontation and he eventually took it and scored.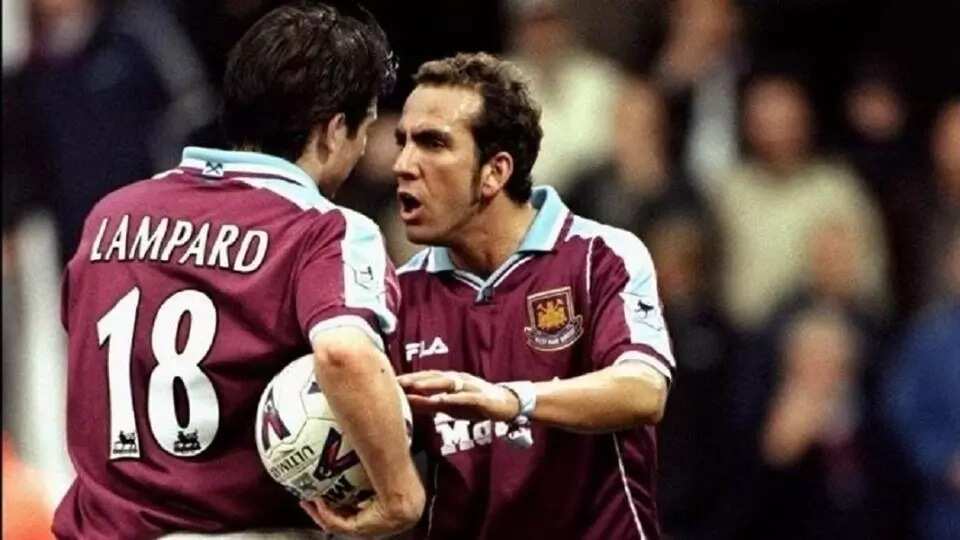 Top 5 Nigerian football players: who is the best? - on Legit.ng TV;