How to mix cream for whitening skin
Skin whitening creams are quickly gaining popularity In the market. This also means that store-bought creams are becoming more and more expensive every day. Do you want to know how to mix cream for whitening your skin and save some money? we will show you how you can make your own homemade skin whitening cream. It is cheaper and so much more natural!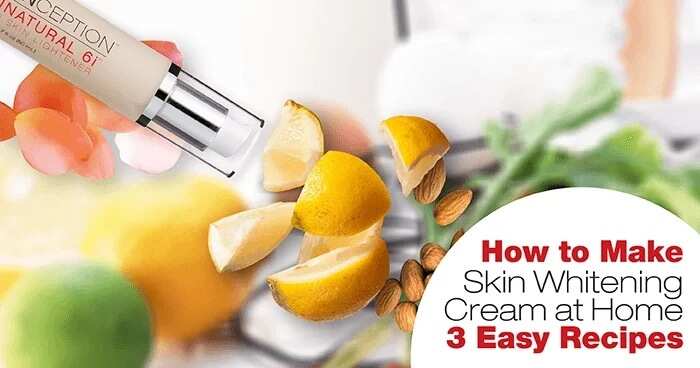 Today you are in luck, as we have not one, but three recipes of homemade skin whitening creams! You can find the one you like best or try all of them and compare the results. And you should be able to see the difference after a few weeks of regular use.
The creams we are going to talk about today are relatively inexpensive to make, especially if you compare them to the store-bought whitening creams. Besides, all of the ingredients are natural, so you do not have to worry about some unknown chemicals hurting your skin.
Now that all of that is out of the way, let's get to our recipes!
Homemade skin whitening cream with almonds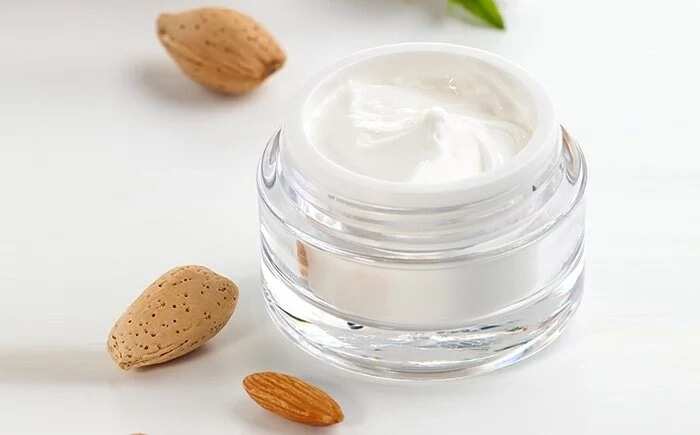 For this first recipe, you will need:
One and a half cup of plain yogurt;
One teaspoon of honey;
Two tablespoons of lemon juice;
Four almonds;
A pinch of turmeric (ground).
Once you have gathered all of the ingredients, follow these simple steps to mix your cream:
Put the almonds in a blender/food processor.
Crush them until they turn into powder. However, do not take too long, as they might turn into almond butter.
Mix the almond powder with the yogurt, honey, turmeric and lemon juice. Make sure to mix thoroughly, so that the mixture has an even consistency.
Your skin whitening cream is ready! Apply it to your skin every night before bed until you get the desired results. You can store the leftover cream in the fridge.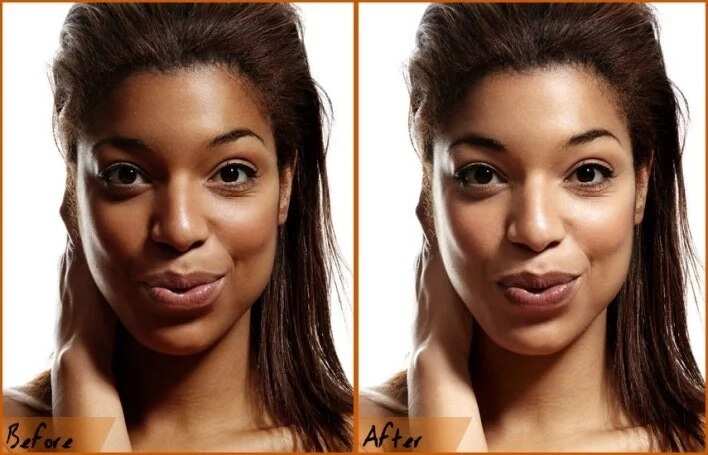 READ ALSO: DIY: Best lightening cream in Nigeria
If you want to, you can replace the almonds with almond flour. The tricky part would be to figure out the exact amount needed for the recipe, but we are sure you can do it!
Each of the ingredients for this recipe has skin whitening or moisturising capabilities. By mixing them together and then applying the cream to your face and body, you can make your skin lighter, remove any discoloration or pigmentation and keep it moisturised.
Best cream for whitening skin with gram flour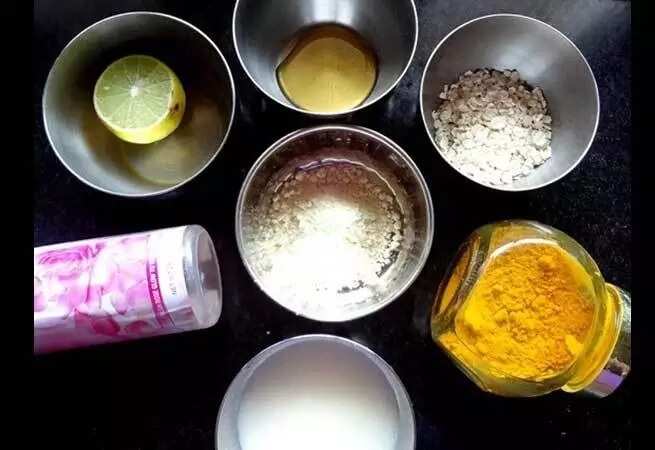 This recipe revolves around using gram flour, also known as chickpea flour. You can buy it or make it yourself by grinding chickpeas. Here are all the things you will need for this recipe:
One pinch of turmeric;
Two teaspoons of gram (chickpea) four;
Heavy cream (the amount depends on your preference);
Lemon juice (5-10 drops).
This is how you make the cream:
Put the gram flour in a bowl and mix it with turmeric.
Add the lemon juice to the mixture. The amount of juice depends on the sensitivity of your skin. The more sensitive it is, the less lemon juice you should add.
Slowly start adding the cream one-teaspoon at a time until you get the consistency you want. Do not forget to stir your mixture while you are adding the cream.
Once you have finished mixing the ingredients, your cream should be ready for use. Just like with the previous recipe, you should use this cream before bed on the areas you want to whiten. You can also store it in the fridge.
Natural cream for skin whitening with rose water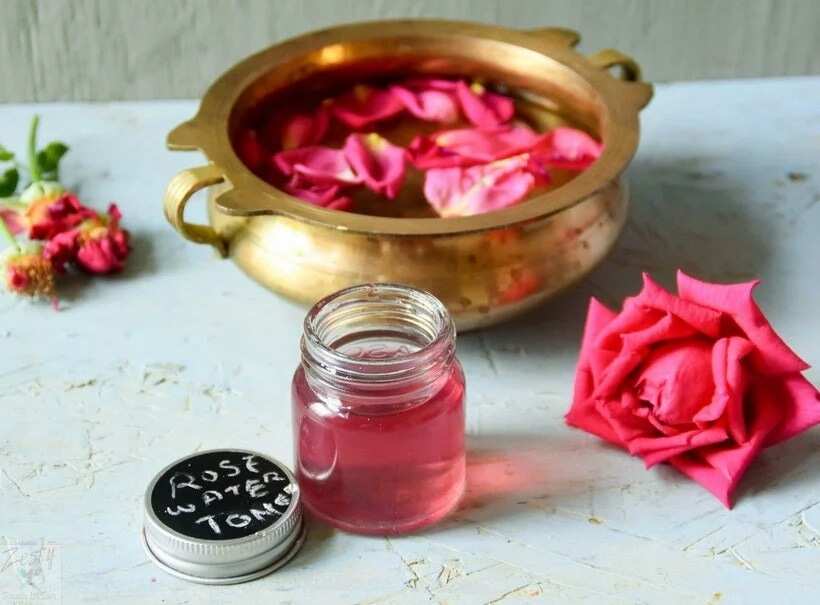 Our third recipe is not for a cream per se, but more for a whitening lotion. A word of warning, though, you should not use this recipe if you have sensitive skin, as it might have a damaging effect on it. If your skin is not very sensitive, then this is just the right thing for you.
This recipe is very simple, as it involves only two ingredients. All you need for it is a cup of lemon juice and some rose water. To make this skin whitening solution, add several droplets of rose water to the juice and thoroughly mix them.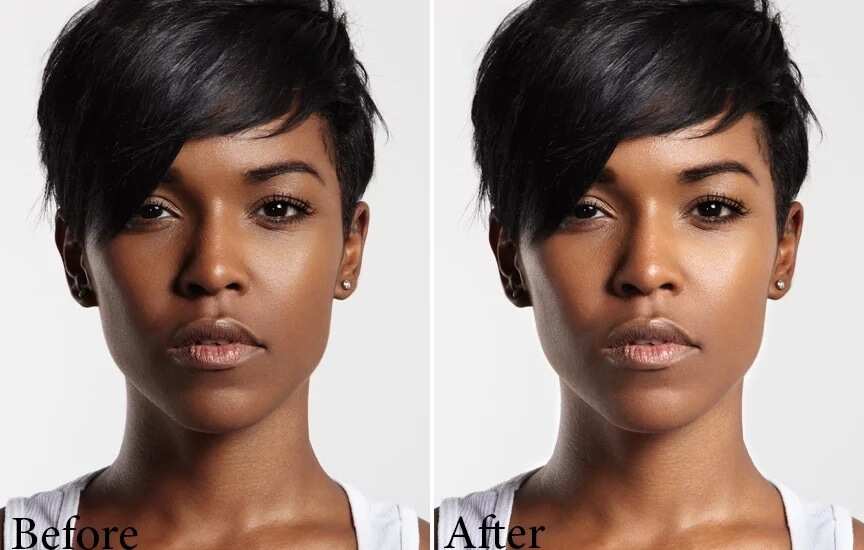 You can apply the finished product to your face and body with a cotton pad/ball. Just dip the cotton pad/ball in the mixture and rub it on your skin in circular motions. Try to use it only on the places that need whitening. After fifteen minutes or so, thoroughly wash it off with some warm water.
Try to use this remedy, as well as the ones we have mentioned before it, as late in the day as possible to get the best results. Moreover, do not go out in the sun after applying any of these creams. When exposed to the sun, the lemon juice might seriously hurt your skin.
READ ALSO: Camwood for skin lightening: how to use?
Source: Legit.ng