My sickness vanished when Pastor David Ibiyeomie touched me - Kemi Olunloyo reveals
Just few days after controversial Nigerian journalist, Kemi Omololu-Olunloyo, was released from Port Harcourt maximum prison, she has come out to reveal how she was miraculously healed.
Olunloyo took to her Instagram handle on Wednesday, January 17, to disclose how God used Pastor David Ibiyeomie of Salvation Ministries to heal her. However, it was earlier reported that the ex-governor's daughter was allegedly sent to jail by the same man of God.
In her post, Olunloyo disclosed that after spending 90 days in Port Harcourt prison, she decided to attend Pastor Ibiyeomie's church instead of the usual Catholic Church she attends down the street. Adding that on getting there, the place was different and her spirit was lifted.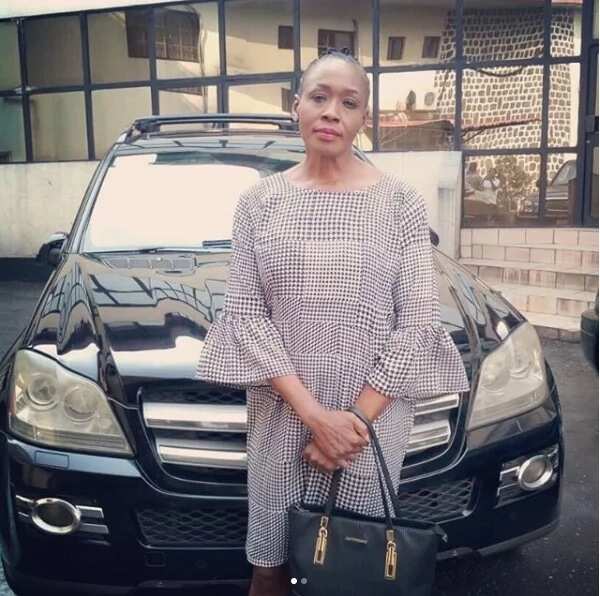 READ ALSO: Nigerian man accuses his 2 ex-girlfriends of hacking his Instagram account
Kemi Olunloyo's post reads: "Pastor @david_ibiyeomie officially helps me SURRENDER MY LIFE TO. Yesterday Tuesday, January 16, 2018 marked 7 days I left #Portharcourt prison. Been doing outdoor therapy as instructed by my psychotherapist. Venturing out safely into neighborhoods which I've been doing as part of my treatment of depression. I normally go to 3pm prayers at the Catholic church down the street to get spiritual energy. Last night, I decided to go to New GRA to worship at #Salvationministries. I walked into the kingdom of God like no other. This church was very different. I was lifted! They were having 4.30pm prayers after a 21 day fast. I joined them in an energized service in a God anointed mega church. I ate communion and drank wine. The Lord was everywhere! After service I asked security personnel to meet Pastor Ibiyeomie privately in his office to pray for me. The men in black suits took me to a waiting room and then asked me to come in. There were 5 pastors in the room watching. Two were my prosecuting lawyers, then I walked up to him telling him I was the one he locked up in prison! I knelt down and he grabbed my hands. Suddenly my all day asthma wheezing and migraine vanished! He had divine powers of some kind. He prayed for me, told me he had FORGIVEN ME long time ago and repeated it in front of me again. I told him I was not bitter and have forgiven him too. I have decided to serve God and it will be through Salvation Ministries and him.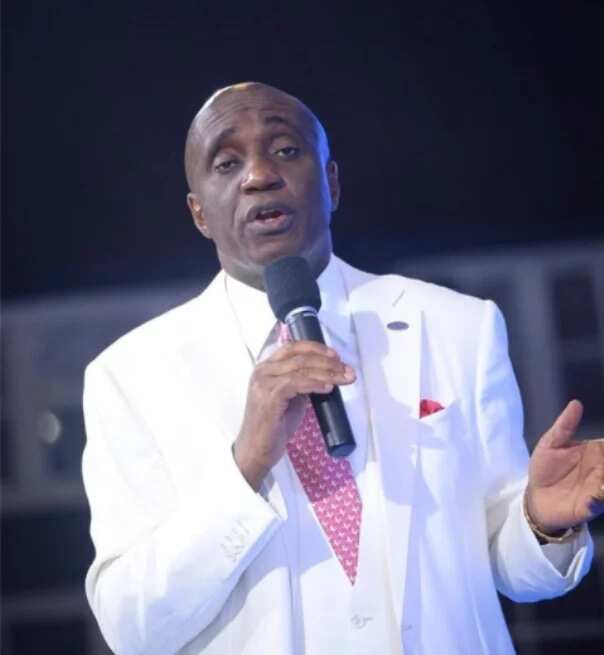 READ ALSO: 9ice's ex-wife Toni Payne and Nigerians react as he shares video of his new tattoo
Pray that the Holy Spirit transforms #DavidIbiyeomie into a greater realm of sensitivity, revelation, and divine direction that will give birth to manifestation of the Holy Spirit in time for next week January 22-26, 2018 when he invited me for his #5NOG 5 nights of glory. He says miracles happen during that week. My miracles started last night. I will give my compelling TESTIMONY soon. I am never leaving PH again. I begin serving the Lord here working in his church and will stoop to conquer flying my flags with Jesus here at Salvation Ministries. The Home of Success! See you next week at 5 NIGHTS OF GLORY!! Isn't God wonderful? OluKemi Olunloyo @hnnafrica."
See post below:
It could be recalled that Olunloyo recently took to her Instagram handle to gush about comedian Seyi Law's beautiful daughter, Tiwaloluwa Aletile, who emptied are bank account to help her pay some medical bills.
Thank God for life!
Nigerian Pastor reveals how he got the gift of prophecy at a young age - on Legit.ng TV.
Source: Legit.ng