Lately, the Ghanaian actress Yvonne Nelson, who is also a famous model, film producer, and businesswoman, has astonished everyone with the news that she is pregnant. The catch was that no one knew who she is married or engaged to, and people assumed that she either had a one-night stand or was hiding her partner from everyone. Finally, the baby daddy appeared, and the rumor appeared that the man is married – obviously, not to Yvonne! So, who is Yvonne Nelson baby daddy and are the gossips about him true?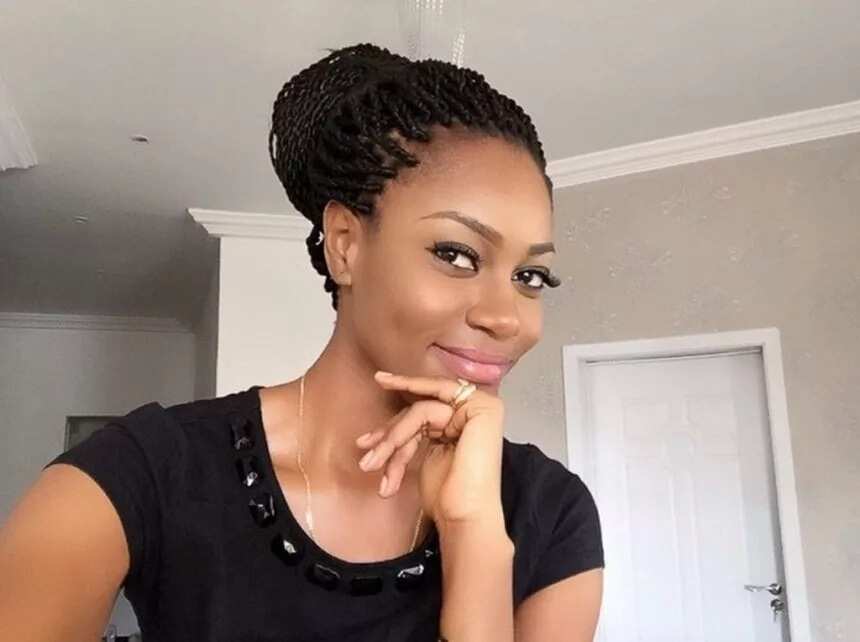 Briefly about Yvonne Nelson: how did she rise to fame?
This Ghanaian celebrity was born in Accra, even though her hometown is considered to be Cape Coast, with her being a Fante by origin. The young girl received her primary education in Accra and later went to pursue a degree in Human Resource Management at the Central University College.
Her first role was in the movie "Princess Tyra", and after that, she continued starring in even more films, showing her uniqueness and talent. In 2007, her career in Nollywood started, and now, she is a household name of the Nollywood. She has acted in more than one hundred movies, and she is only 32 years old! Apart from being a star, she also is a fighter for justice – she protested against energy crisis together with other local stars. Aside that, she is a founder of her own glaucoma foundation which helps people fight this disease.
Yvonne Nelson stated that she has always wanted to become a mother. She does not believe it is necessary to be in a relationship or get married in order to have a child. This is what she revealed to the media in one of her interviews. Recently, she finally got pregnant, and media could only guess who the lucky father is. Read more and find out the name of the father of Yvonne Nelson child!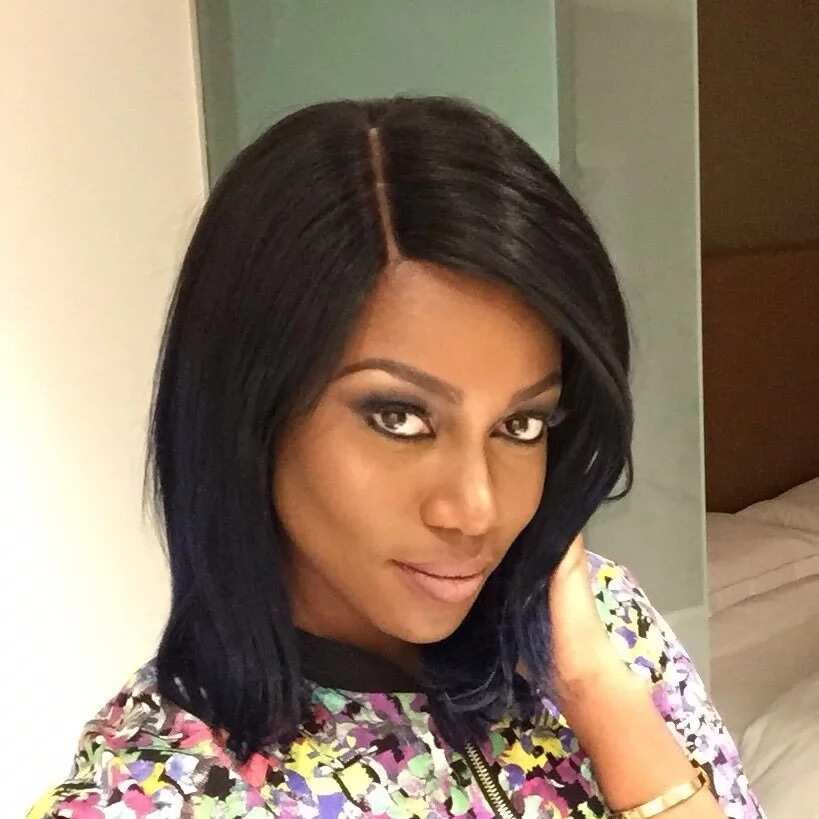 Yvonne Nelson baby daddy: who is he?
At first, the famous actress kept her pregnancy a secret, and those people who worked close to her said that she tried not to reveal it. She was extremely careful to hide her belly. Her friends and co-workers reported that she was really cautious on the set. The first reports about her pregnancy actually appeared when she was already in the f of it. Yet, she was still excited about becoming a young mom.
Since Yvonne Nelson had no indication of dating someone on her social media and usually appeared on all the celebrity events on her own, the media have assumed that she either does not want to show her baby father or does not have a relationship with him anymore. Still, the media outlets were incredibly curious and determined to find out who is the man that made Yvonne pregnant. As she is a national celebrity in both Ghana and Nigeria, this question was interesting for everyone.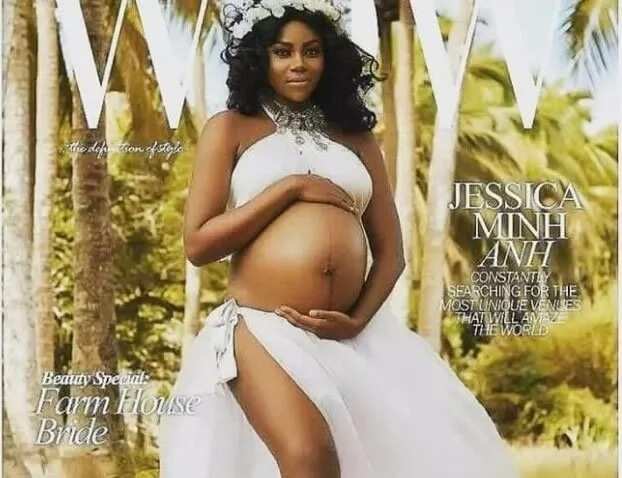 A while later, the media reporters have finally found the man who Yvonne hooked up with. His name is Jamie Roberts, and he is a photographer from Great Britain. The fans and media started congratulating Yvonne, assuming that she is finally in a relationship which is serious enough to have a baby together. Others kept wondering why she would hide Jamie from the public if she is really happy with him.
Soon enough, the reports claimed that Jamie, in fact, is actually a married man, and his wife is a Nigerian woman whose name is Keela Harrison. There was actually a plenty of evidence, including the video from their wedding on Keela's Instagram page. The wedding took place in London, and Jamie's new wife seemed really emotional about marrying him, saying that he is the best man in the world and she is incredibly happy to be with him. She also left comments under some of his old photos.
READ ALSO: Ghanaian actress Yvonne Nelson shares video with her baby daddy on Instagram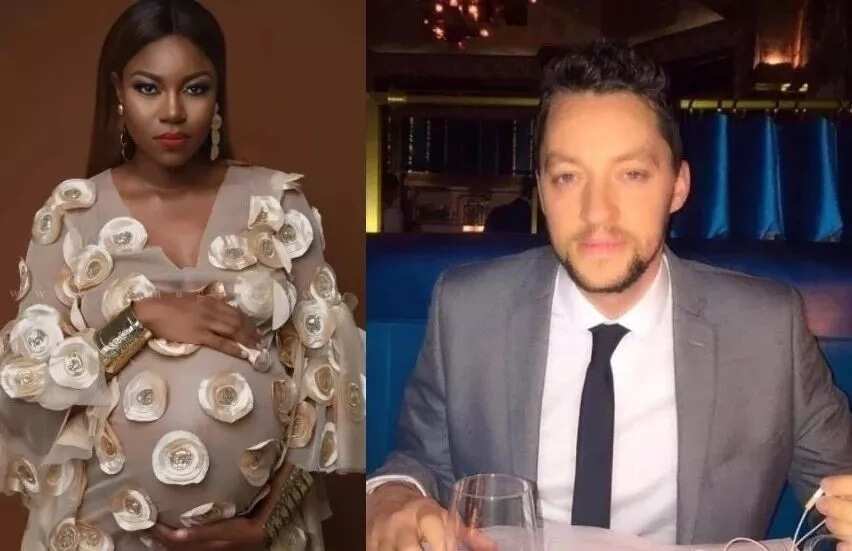 It seemed like Yvonne could not get married to Jamie because he has not finished the process of his divorce with another woman. Except that, Yvonne confirmed in one of the interviews that Jamie actually had kids together with someone else. Keela actually described Jamie as a useless man and said that he is lazy, broke, and a woman abuser. This was actually contradicting Yvonne's claims that he is a responsible young man.
All we know currently is that Jamie Roberts denied his marriage to Keela Harrison when someone made a comment about his marital status in his Instagram comments. He said that he is not married, and therefore he is free to be with Yvonne Nelson or whoever he wants. He never commented on his children with Keela or showed them on social media.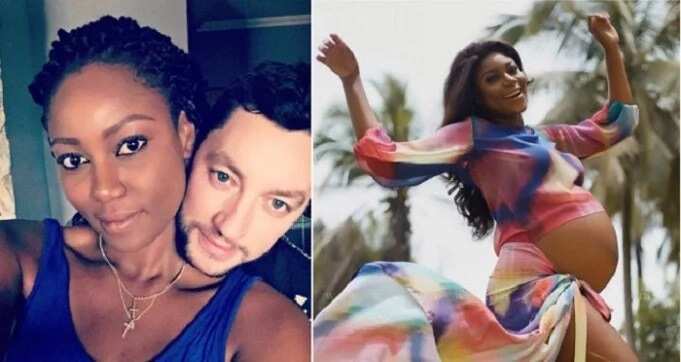 Afterwards, when the identity of Yvonne Nelson's baby father was exposed to the world, her close friends confirmed the relationship between the two. They have sent them messages of support. Not much later, Yvonne herself started being really open about her new relationship, as the photos of her and Jamie started appearing. Paparazzi caught them being really cute with each other and traveling together. Clearly, they decided to show that there are no problems in their relationship, and they are really happy together.
Yvonne did a few photoshoots when she was pregnant and gave interviews where she spoke about the anticipation of motherhood, calling it a new experience and journey for her. She also said that it has always been her dream to have children. On October 29th, 2017, she gave birth to a little baby girl. It is unknown if Jamie was with her during the labour, but currently, he seems to be doing everything for his little baby daughter. He actually posted an adorable photo with her on Christmas Eve, where Yvonne is holding her tiny hand with her fingers. It is still unknown which name Yvonne and Jamie have given to their little princess, but hopefully, we will find out soon.
From what we have seen, it is clear that the Ghanaian celebrity Yvonne Nelson, and her baby daddy, British photographer Jamie Roberts, seem to be happy with each other and their child. The future is yet to come, and we have no idea how will their relationship turn out, but we should wish them happiness and strength for the sake of each other and their daughter.
READ ALSO: Yvonne Nelson releases video of her experience from pregnancy to childbirth