Hannover apologise to Mainz's Ujah, Balogun over racial abuse
- Super Eagles duo of Leon Balogun and Anthony Ujah were subjected to racial discrimination by a section of Hannover fans
- Balogun took to his Twitter to condemn the embarrassing conduct of the Hannover fans
- Hannover president Martin Kind also condemned the actions of some of his club's fans in strong terms
German Bundesliga side Hannover have apologized for the racial abuse on Super Eagles duo of Leon Balogun and Anthony Ujah by fans of the home side just before the both teams clashed in a Bundesliga game on Saturday, January 13.
Balogun took to Twitter express his concerns from certain session of the Hannover fans: "Ujah and I were racially insulted with ape noises among other things as we warmed up in front of the Hannover fan block. I'm shocked that such behavior exists in 2018 in the Bundesliga, where players of differing backgrounds, skin colors and religions fight daily for their fans."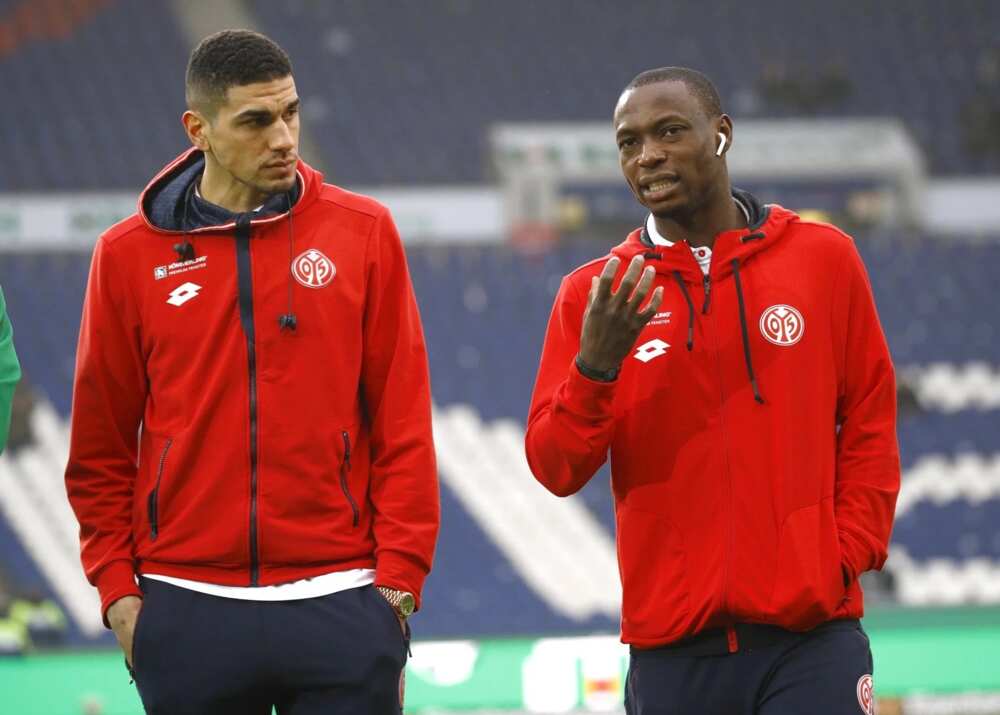 READ ALSO: Wales set to name Manchester United legend Ryan Giggs as new manager
The 29-year-old Super Eagles defender that is also part of the famous 'Oyibo wall' added: "We give everything for the fans every week, but some of you don't even give us respect. There shouldn't be any room for any racism in any stand in the world!"
President of Hannover football club, Martin Kind condemned such behaviour from the Hannover saying: "I reject such behavior 200 percent. Such thoughts have no place at Hannover. We apologize in every form to Mainz and the two players."
PAY ATTENTION: Get the latest Nigeria sports new on Legit.ng sports page
It was reported that it was between 6-12 Hannover fans that were involved in the embarrassing conduct.
The Super Eagles duo are not the only African players to have suffered from embarrassing racial discriminatory footballing moments as Ghanaian International Sulley Muntari suffered racial abuse on Sunday,April 30 2017,as his team Pescara went down 1-0 to Cagliari in the Italian Serie A.
According to a report on BBC, Muntari walked off the pitch in anger after he was booked by the referee, for claiming he was racially abused during the game.
Russia 2018: Nigerians predict Super Eagles chances at the World Cup - on Legit.ng TV
Source: Legit.ng