- Chinese authorities have demolished a well-known Christian mega-church
- The church was allegedly demolished because it was illegally constructed and violated building codes
- There are, however, allegations that the demolition might be politically motivated
A popular Christian mega-church reportedly built with nearly $3 million raised from local worshipers has been demolished by the Chinese authorities.
Business Insider reports that the demolition has re-ignited a long standing tension between religious groups and the officially atheist Communist Party.
Witnesses and overseas campaign groups claimed that the Golden Lampstand Church in the city of Linfen in the northern Shanxi province was destroyed with dynamite and heavy machinery on Tuesday, January 9.
READ ALSO: Mama Boko Haram speaks about how Nigeria can get final solution to insurgency attack
According to ChinaAid, a US-based Christian advocacy group, local authorities planted explosives in an underground worship hall to demolish the building.
The church, which has a congregation of about 50,000, is one of a growing number of independent churches in China.
The church has earlier had a clash with the government in 2009 when hundreds of police and hired thugs smashed the church and seized Bibles with the church leaders receiving long prison sentences.
There are an estimated 60 million Christians in China, many of whom worship in independent congregations like the Golden Lampstand.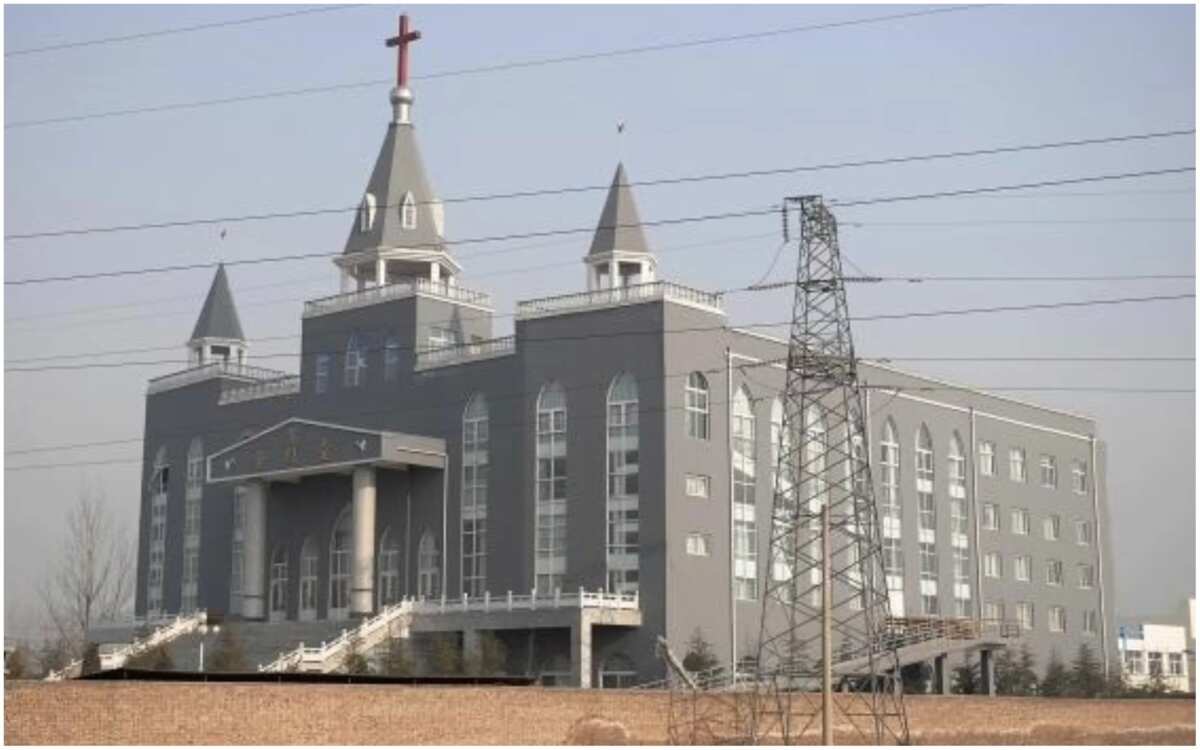 Millions of Christians, Buddhists and Muslims also worship in state-sanctioned assemblies.
However, the increasing popularity of non-state-approved churches has raised the anger of local authorities, afraid of any threats to the party's influence, political and social control.
While freedom of religion is supposedly guaranteed in China, the authorities are deeply suspicious of any organisation which does not come under its controls.
PAY ATTENTION: Install our latest app for Android and read best news on Nigeria's #1 news app
The local authorities allegedly often use technicalities such as land charges, building violations, disturbance of peace, and so on to attack unregistered churches.
According to a report by the state-run Global Times newspaper on Wednesday, January 10, the official reason for the demolition was that it did not hold the necessary permits.
The report said that the church was illegally constructed nearly a decade ago in violation of building codes.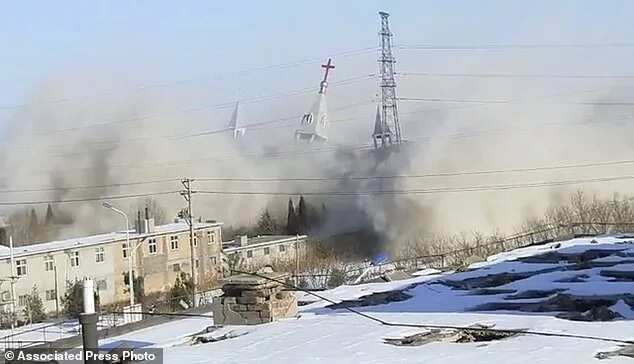 The Golden Lampstand Church was built by husband and wife evangelists W*ang Xiaoguang and Yang Rongli as a permanent home for their followers.
The couple had been preaching around Linfen since 1992, establishing congregations in improvised spaces such as factory dormitories and greenhouses.
The couple and other church leaders were reportedly sentenced to prison on charges including illegally occupying agricultural land and assembling a crowd to disrupt traffic.
Legit.ng previously reported that Nigeria's former Senate president David Mark has built a church on behalf of his community, Oturkpo, in Benue state.
According to a report, the 3,000-seat capacity building for St. Augustine Catholic Church would be formally dedicated on Saturday, January 13.
Mark said: ''I am fulfilled and humbled because God has used me as an instrument for the realization of this church.
Do churches need armed security guards? - on Legit.ng TV
Source: Legit.ng