Highest-paid footballer in the world, who is he? Find out
Many sports fans are curious to know who has been dubbed the highest paid player in the world in football this year. If the question 'Who is the highest paid player in the world?' has been bothering you for a while, then you can finally rest easy. You can find the answer to your question in this article! Continue reading and find out who the current highest paid footballer in the world is.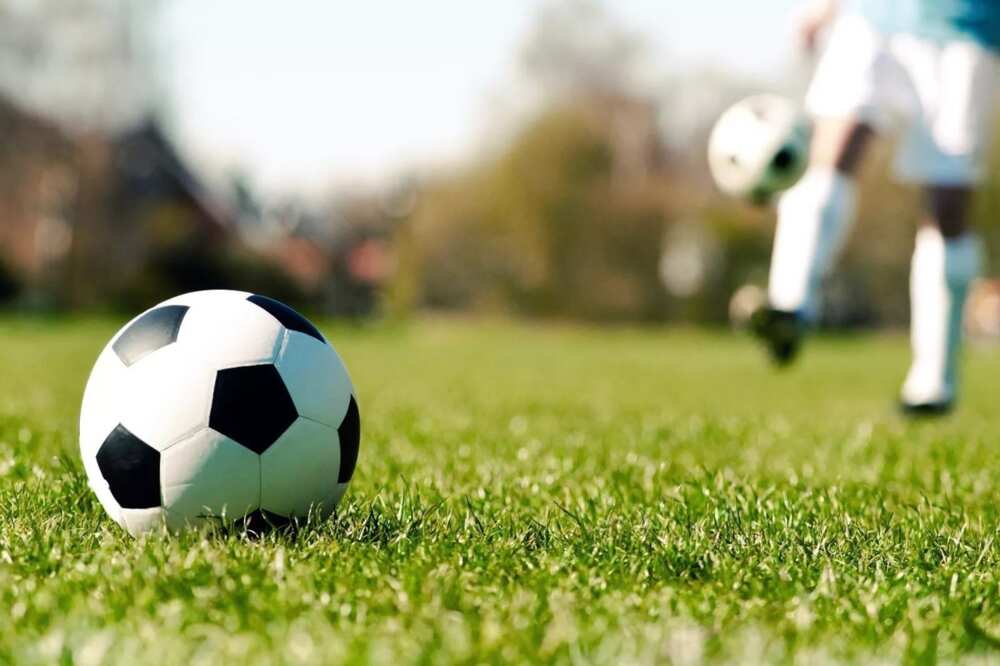 Who is the highest paid footballer in the world?
We do not want to keep you in suspense for too long, so we will tell you right away. The richest footballer in the world in football (and in sports in general) is… Cristiano Ronaldo, what a surprise (said no one). To be fair, it was a real toss-up between Cristiano, Lionel Messi and Neymar Jr. However, Ronaldo still managed to get the first spot among the highest paid footballers in the world.
For four years running, he has been named the best player in the world (according to FIFA) and the highest-paid football player (according to Forbes). Cristiano has managed to sign another contract with Real Madrid that is supposed to bring him over $50 million every year and get a deal with Nike, which is rumoured to cost up to $1 billion.
Ronaldo is great at football, runs a successful business, has plenty of endorsement deals, gives back to the people and even has an airport in Portugal named after him. Now let's talk about his sources of revenue a little bit more in detail.
The salary of the highest paid footballer in the world
Back in November of 2016, Ronaldo signed another four-year contract with Real Madrid. According to various sources, this means that his weekly salary is now almost $500 thousand. Even though the footballer did not confirm this directly, the documents of his earnings presented during his tax evasion scandal stated that last year he earned almost $26 million inside Spain. Judging by this, we can say that the info about his weekly salary is probably true.
According to Forbes, this year, Ronaldo raked in $93 million in earnings. This made him not only the richest football player, but also the richest athlete in the whole world. In the rankings of top-paid celebrities in the world, he ended up in fifth place, leaving the rest of the athletes far behind.
Out of the $93 million, $58 million came from his playing wages. This includes both the salary and bonuses before taxes. If we were only to count the wages, he would have been in the third place. His bonuses and other sources of revenue, however, propelled him to the top.
Endorsements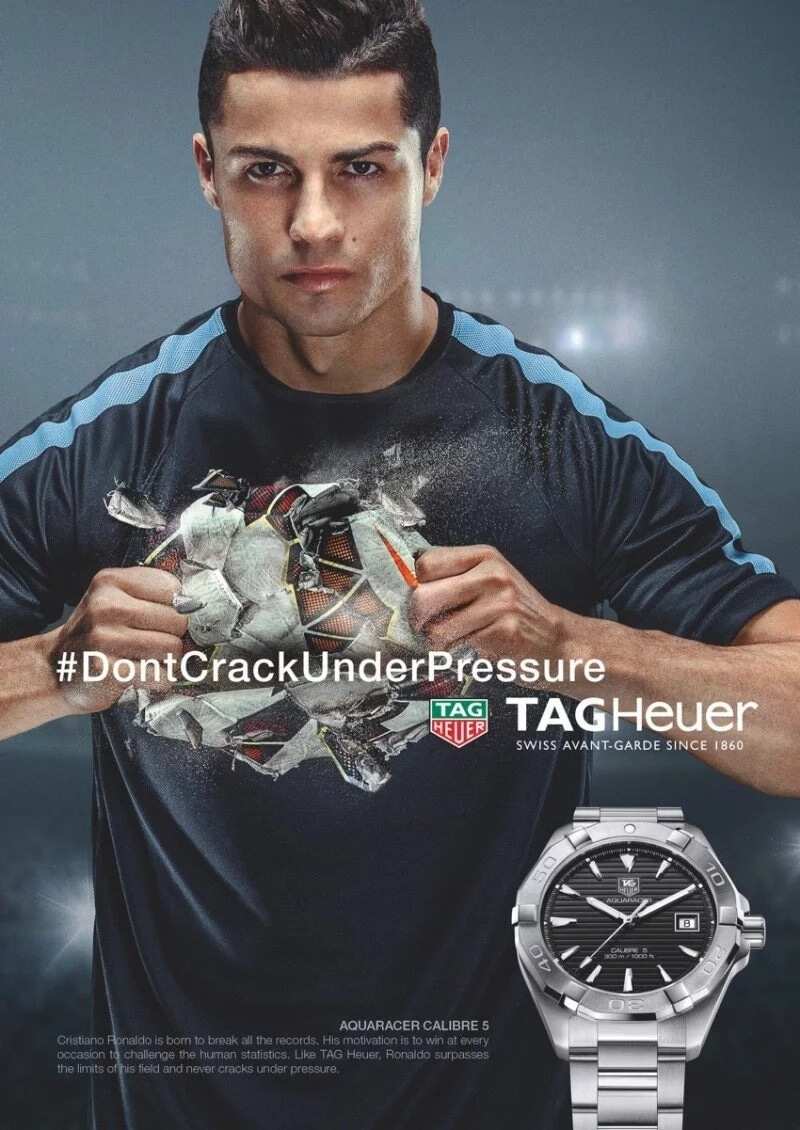 As we are on the topic of Ronaldo's other sources of wealth, let's talk about his various endorsement deals. One of his most prominent achievements (apart from his football career, of course) is his endorsement deal with Nike.
This is rumoured to be a lifetime deal that would bring Cristiano up to $1 billion. Nobody knows exactly how it will work, as the processes are being kept a secret at the moment. Nevertheless, even before this deal, the previous one has brought Ronaldo almost as much money as his yearly football salary.
The thing is, it would not be surprising if the $1bn rumours were true. According to Hookit (sponsorship analysts), the footballer's presence on social media brought $474 million to Nike in 2016. Guess they made a great business decision!
READ ALSO: Ronaldo and Messi: who is better?
Speaking of social media presence, Cristiano Ronaldo is, unsurprisingly, the most popular athlete in the world. He has almost 310 million followers across three social media platforms (Twitter, Instagram and Facebook).
It turns out that even Instagram helps Cristiano earn money. According to the HopperHQ's study, Ronaldo's ever-growing amount of followers allows him to earn $420 thousand per single sponsored post. This gets him the third place on the Instagram rich list.
Apart from all we have mentioned before, Ronaldo also has other endorsement deals. For instance, he is a brand ambassador for Tag Heuer, Castrol, Armani, Monster headphones, Konami, Emirates, Coca Cola, KFC and PokerStars.
Businesses of the highest paid footballer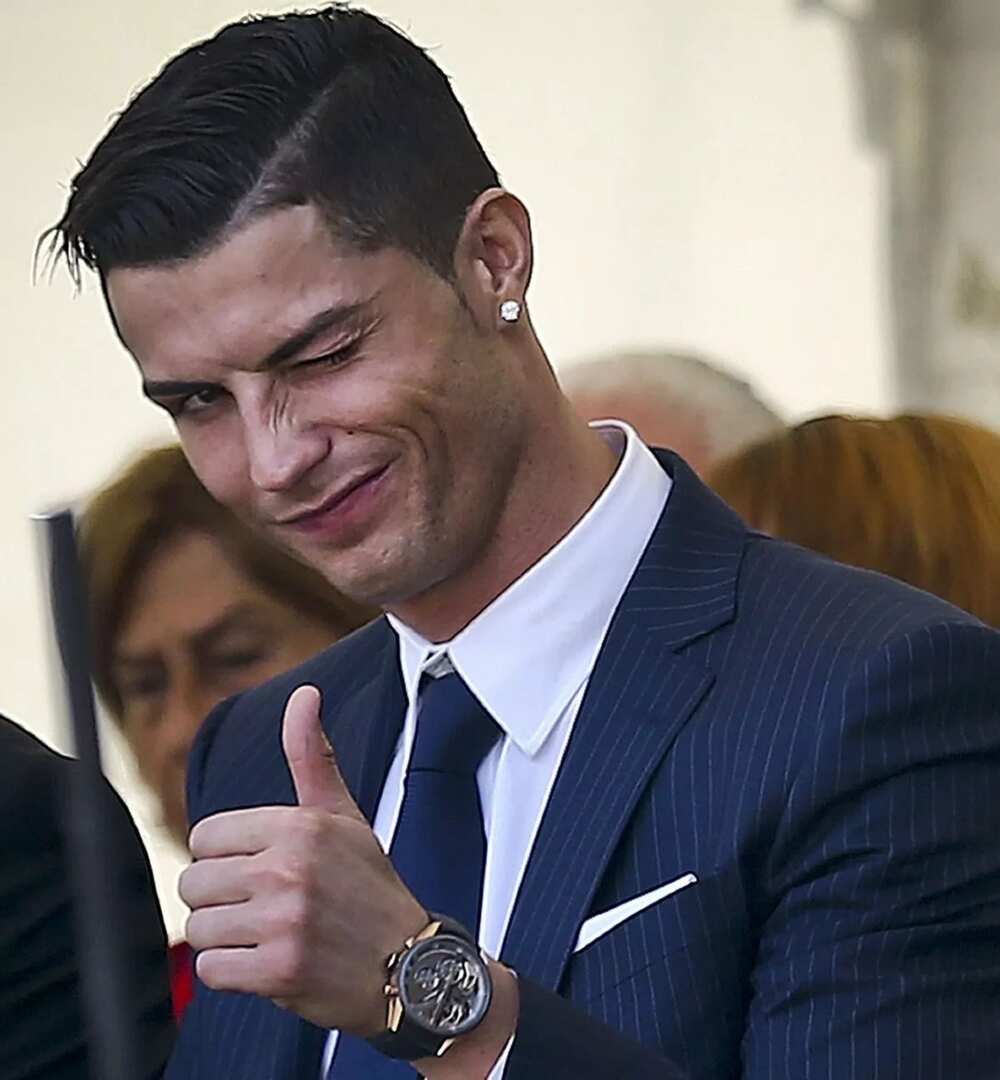 Football and endorsements can only get you so far. That is why Cristiano Ronaldo is also a rather successful entrepreneur. He has a whole line of products under his CR7 brand. This includes underwear, shoes, jeans, fragrance, as well as other home and leisure products.
In addition to that, Cristiano has two hotels named Pestana CR7 in Portugal — one in Lisbon and the other in Funchal (the city he is from) — and a fitness centre in Madrid called CR7 Fitness.
Cristiano's charity work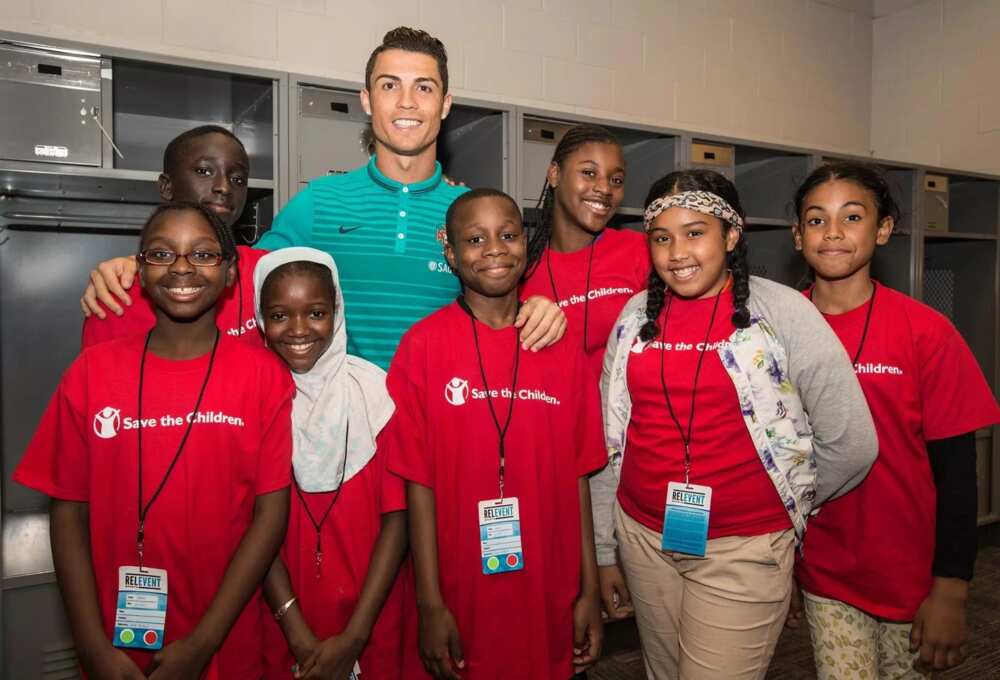 We do not think we will surprise you by saying that Cristiano is a very charitable man. He does not keep all that money to himself. Instead, he donates large portions of it for the greater good. According to DoSomething.org, Ronaldo is the most charitable athlete in the world.
Some of his most notable donations included the $83,000 contribution to his young fan who needed a brain surgery, a $165,000 donation to a Portuguese cancer centre where his mother was treated and a contribution of €600,000 to an NGO. The latter was made from his bonus he received for winning in the 2016 Champions League.
Ronaldo frequently donates to various organisations and charities, such as World Vision, Save the Children and UNICEF.
Net worth of the highest paid footballer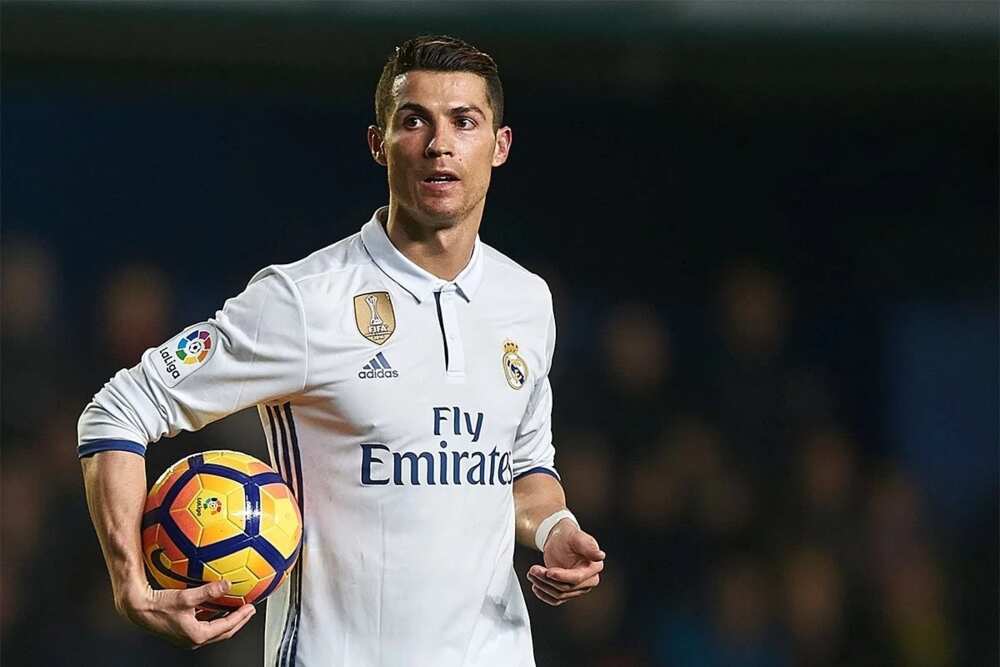 So how much could the highest-paid footballer be worth? Well, it seems like nobody knows for sure. Various sources placed Cristiano Ronaldo's net worth between $275 and 350 million. These days, CelebrityNetWorth claims that it has risen to $400 million, and everybody quotes them on that. However, it almost feels like they are selling him short :)
READ ALSO: Ballon d'Or 2017 winner, who is it?
Source: Legit.ng