Tonto Wigo Charity Dikeh Churchill is a famous Nigerian singer, actress, mother and philanthropist. We all know about her wonderful achievements on in films, but Tonto Dikeh's family has been a topic of discussion in the media for sometime now. Why did they cause so much attention?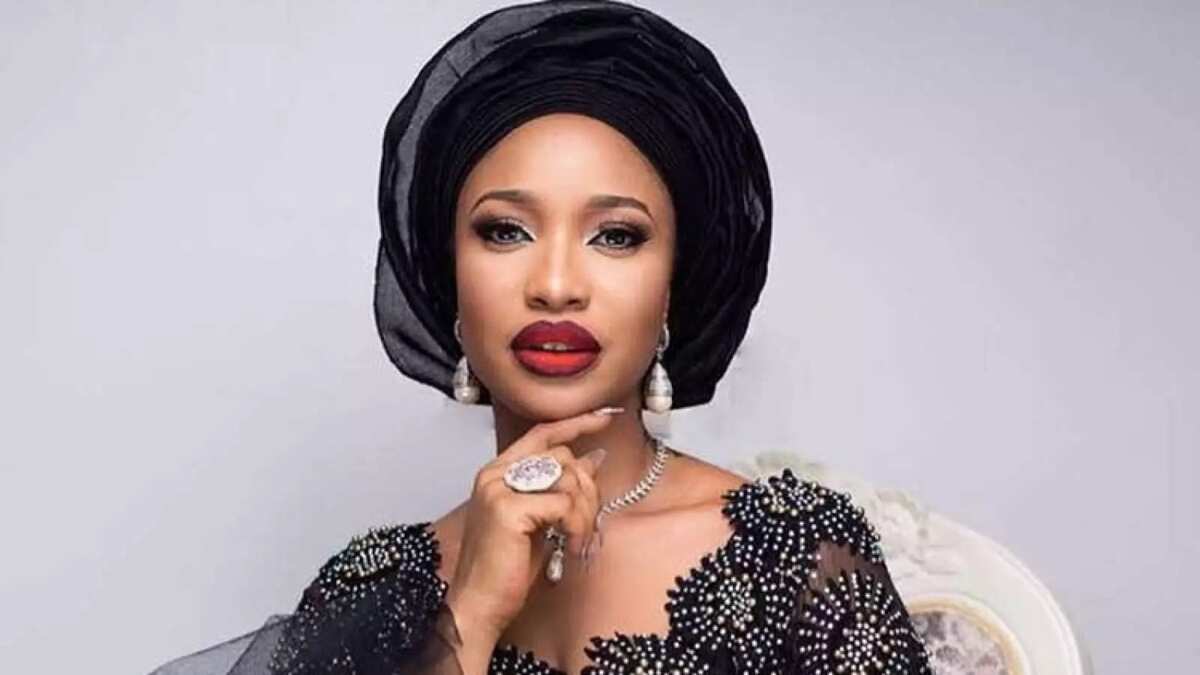 Tonto was born in Rivers State on 9 June 1985, she is from Ikwerre tribe. Her first fame came after her participation in the TV show "The Next Movie Star." Soon after the show. Her role in movie "Dirty Secret" caused controversy in Nigerian, because of candid scenes. In August 2015 she married to Oladunni Churchill.
Tonto Dikeh and husband
The private life of famous actress and singer was not smooth. Tonto Dikeh and her husband ended up their marriage. As we learned from her Instagram page, Tonto Dikeh was not upset about the divorce.
Tonto Dikeh had said that she paid bride price herself. At the same time, Oladunni Churchill wanted to prove that Tonto was lying, he returned money to Tonto Dikeh's family and annulled the marriage. Their marriage lasted for 17 months, and it was vigorously discussed in the media.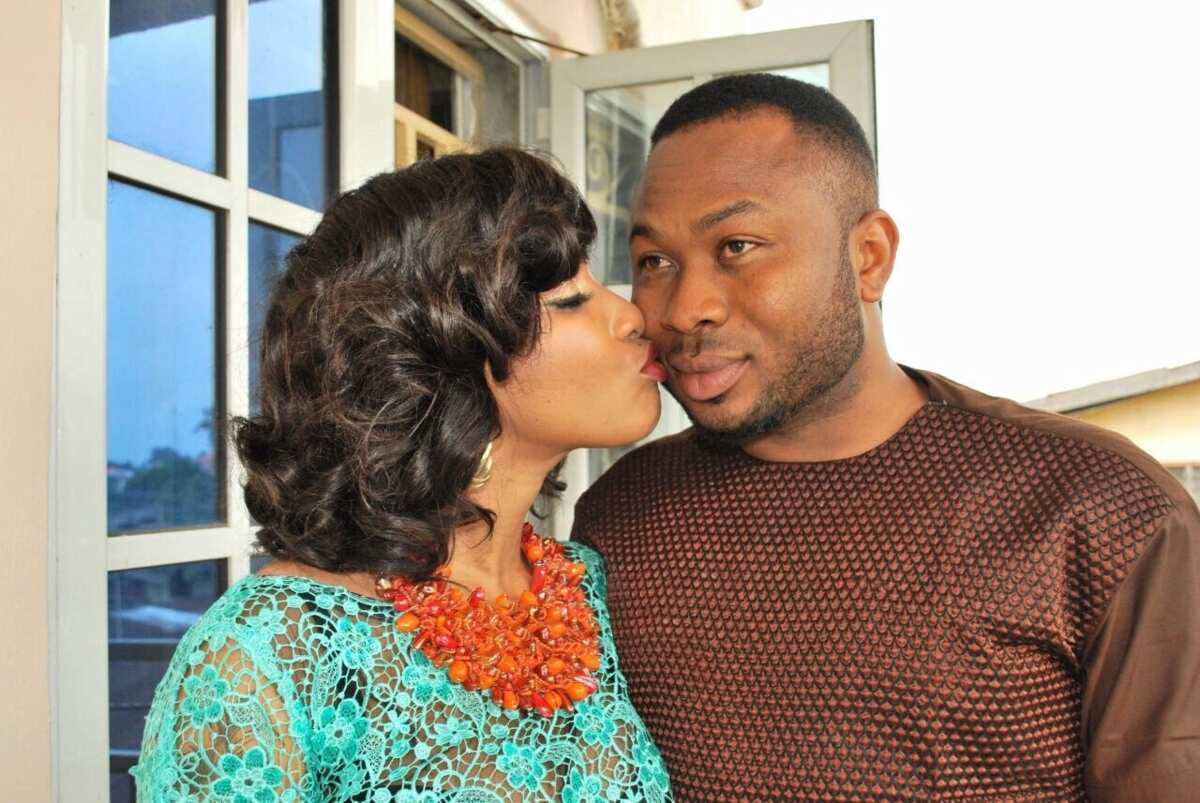 READ ALSO: Tonto Dikeh's marriage drama continues
Tonto claimed that Oladunni was unfaithful. He was with her only because of her money and fame. Their luxurious wedding was organized only with her money. So, Tonto Dikeh marriage was very controversial and complicated. But was everything so bad from the very beginning?
They were met at some nightclub in Lagos. After six months of dating, Tonto Dikeh became pregnant. on 29th August 2015 the couple organized luxurious traditional wedding. After 17 months the marriage collapsed. This collapse of the union was enthusiastically discussed in media and by the public.
After the divorce Tonto moved out of ex-husband house with her son. It was a first marriage for actress but the second for Churchill.
Let's find out more detils about Oladunni Churchill
On the first steps of their relationships, Tonto called her future husband Mr.X. His full name is Olakunle Oladunni Churchill and there are several facts about him.
1. He was born in Lagos on 26th of December.
2. Oladunni Churchill is a nephew to former president Olusegun Obasanjo.
3. Olakunle Churchill has became known for his luxurious presents to Tonto Dikeh. For example, he presented her Lexus Jeep. The price of such car is about N45 million.
4. He has a degree in Communication Sociale from ISCG University.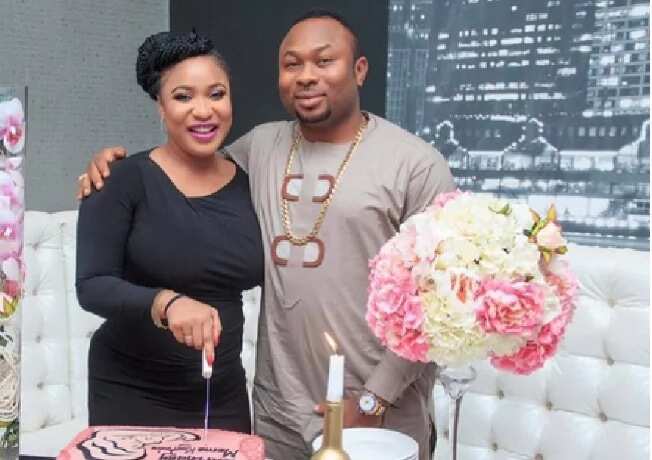 5. Churchill is the chairman of IT solutions company Big Churchill Haven Limited.
6. He is the CEO of Big Church Entertainment company.
7. There are rumors that his first wife Bimbo Coker is from Malaysia.
8. Oladunni got married to Tonto on 29th of August 2015. It was one of the richest weddings in recent times.
9. He is a father of a baby boy named King Andre. The baby was born in the USA.
10. And as we already know his marriage broke up. Tonto accused him of domestic abuse and infidelity.
Tonto Dikeh and son
Tonto Dikeh's son King Andre Omodayo Churchill was born in February of 2016 in USA.
Motherhood changed Tonto Dikeh, she became less hot-headed and more religious. We can see many heartwarming photos where she is together with son. She actively opposes domestic violence, because, as she claims, she had experience such violence with her ex-husband.
She always finds time to spend with little Andre. His first birthday gave us first photos of baby and happiness of his mother. She calls him her biggest joy and strength and promises to pray for him always. Recently, Tonto posted few photos of Andre's first preparation for the school.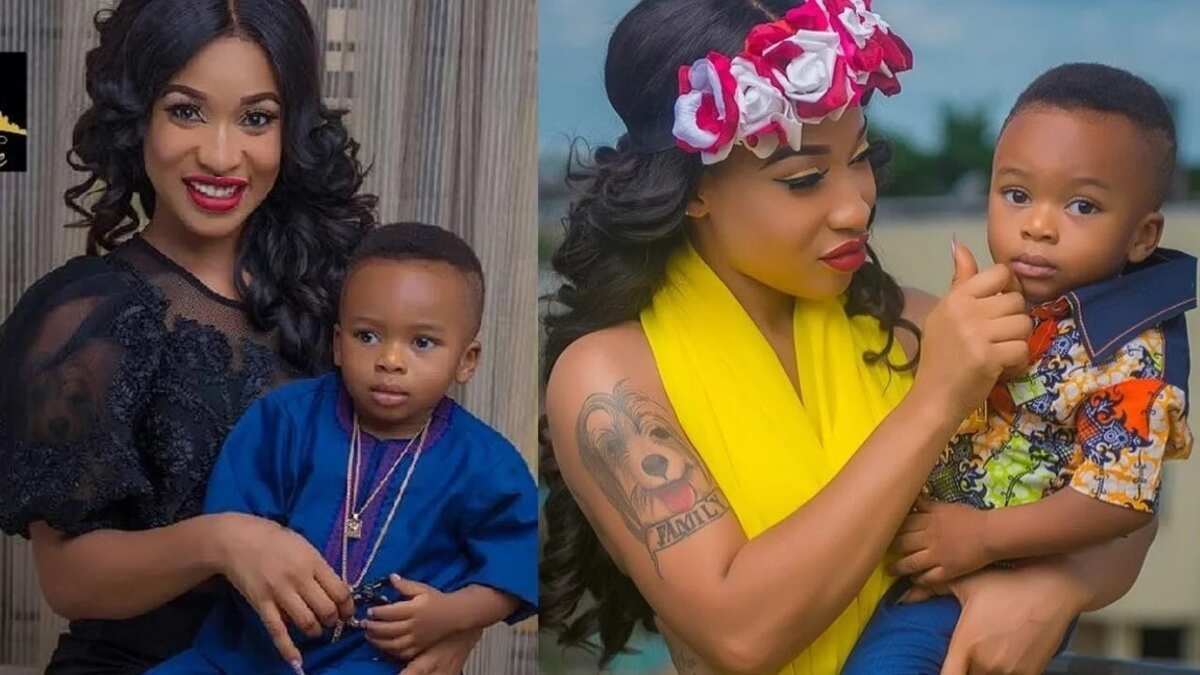 Now she is a single mother who continues to build a successful career despite the obstacles. The most precious person in her life is Andre Omodayo. We wish Tonto Dike the best in motherhood and her career, we hope she finds love again.
READ ALSO: Tonto Dikeh allegedly reveals her support for Hushpuppi
Source: Legit.ng