- Governor Ayo Fayose met with local hunters in Ekiti in the face of recent attacks across the country by suspected herdsmen
- The Ekiti governor charged them to defend the people vowing not to go to Abuja to seek for help
- The governor made this known in a tweet on his official Twitter page
Governor Ayodele Fayose of Ekiti has charged local hunters in the state to protect the people against killer herdsmen.
According to a tweet from his official Twitter handle, the governor met the hunters on Wednesday, January 10, over alleged report that some herdsmen were planning to attack the state.
Fayose who was dressed in full military camouflage during the meeting with the hunters called on President Muhammadu Buhari to take serious action against the herdsmen.
READ ALSO: We will bring perpetrators of Benue killings to justice - Police IG
He said: "Mr. President, declare herdsmen as terrorists group now, they are mindless and devilish."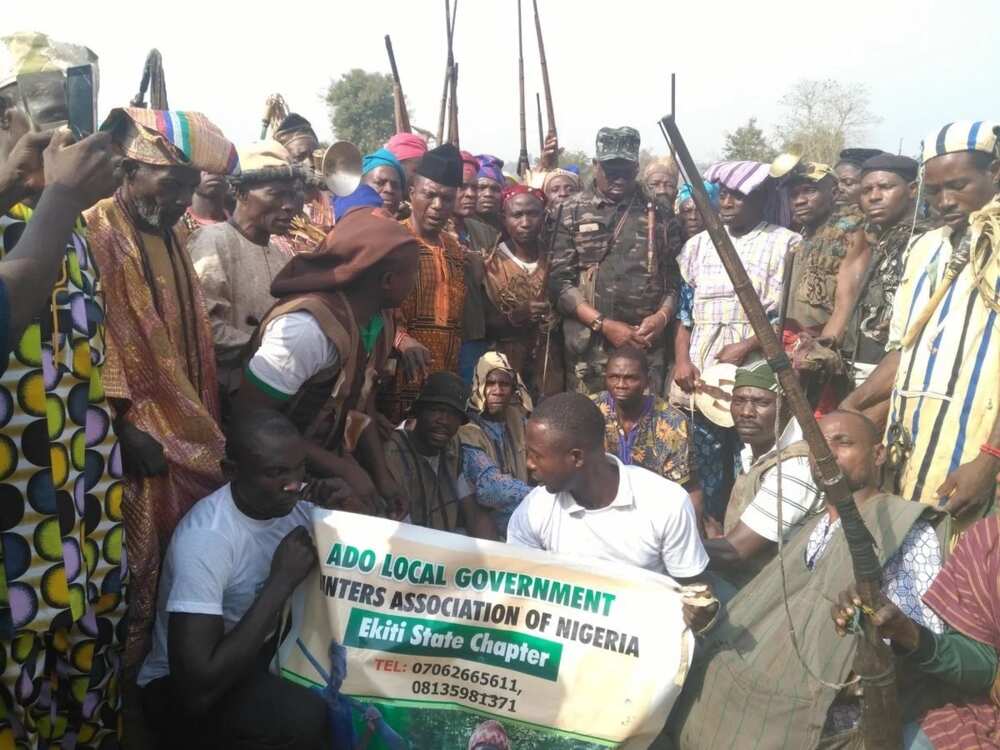 The governor sympathised with the people of Benue and said they were safe in Ekiti
"This (uniform dressing) is done to charge our hunters to secure the state. I saw pictures of the killings and I wondered if those were human beings. I asked the questions if people could be that picked to kill human beings that way. They will find no peace. It is no tribal killings but that of mindless people. Blood of departed will find those people and they won't know peace. It is the duty of FG to protect its people. We are not protected.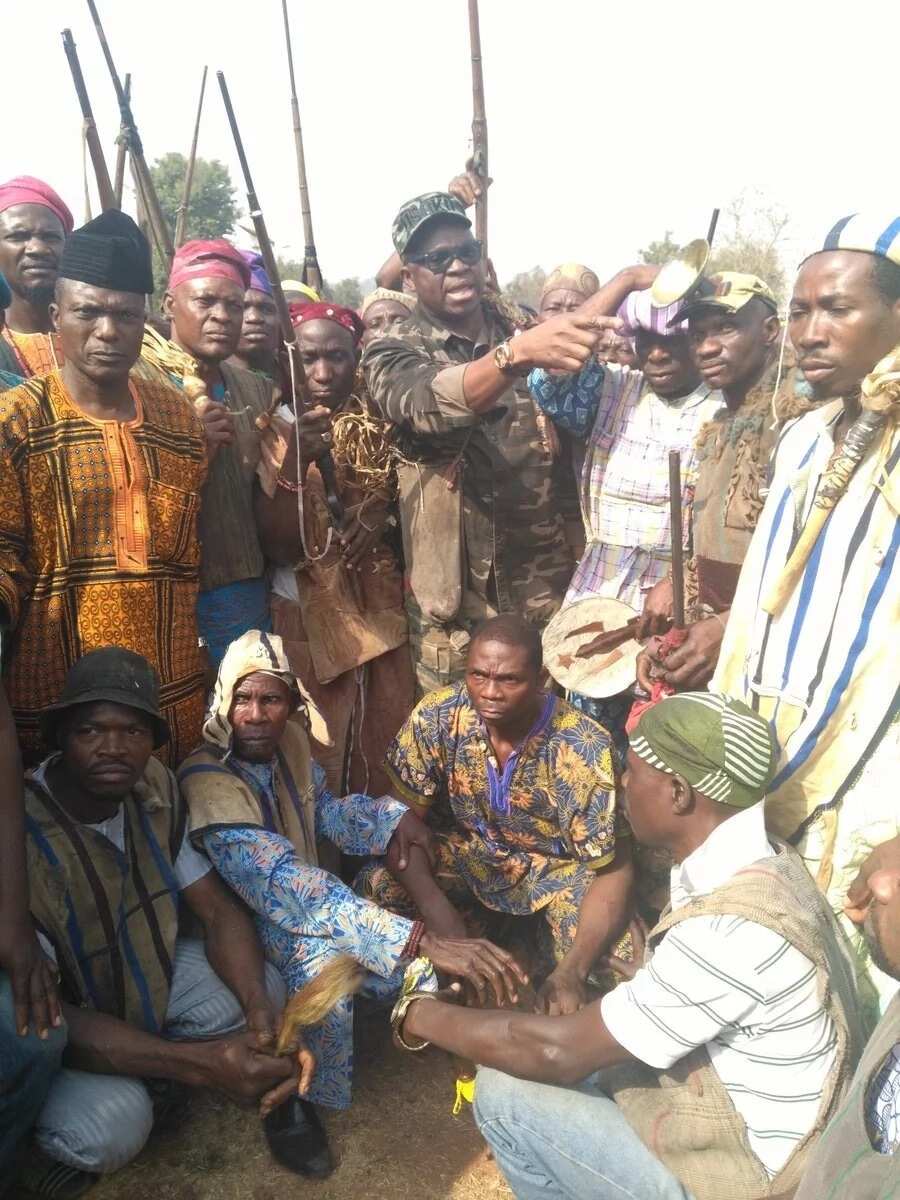 "We have never had it so bad. People must come to leadership with conscience. The Federal Government should have sent the army not a police.
"Governor Ortom should fasten his belt and protect his people. Those seeking for help in Abuja would not find because Abuja also needs help. I sympathise with you, this is your home and nobody would kill you. You are all saved here."
Fayose called on the local hunters to be vigilante and defend the people of the state.
He said: "I have received letters that the Bororos have entered our reserves they want to violate our laws. I want to call on the attention of the FG that they have come and wanted to kill men and kids and women in Ekiti. We will not allow that to happen. I want you all he hunters to go back today to protect your people, be vigilant, open your eyes, make sure everyone entering our state is screened.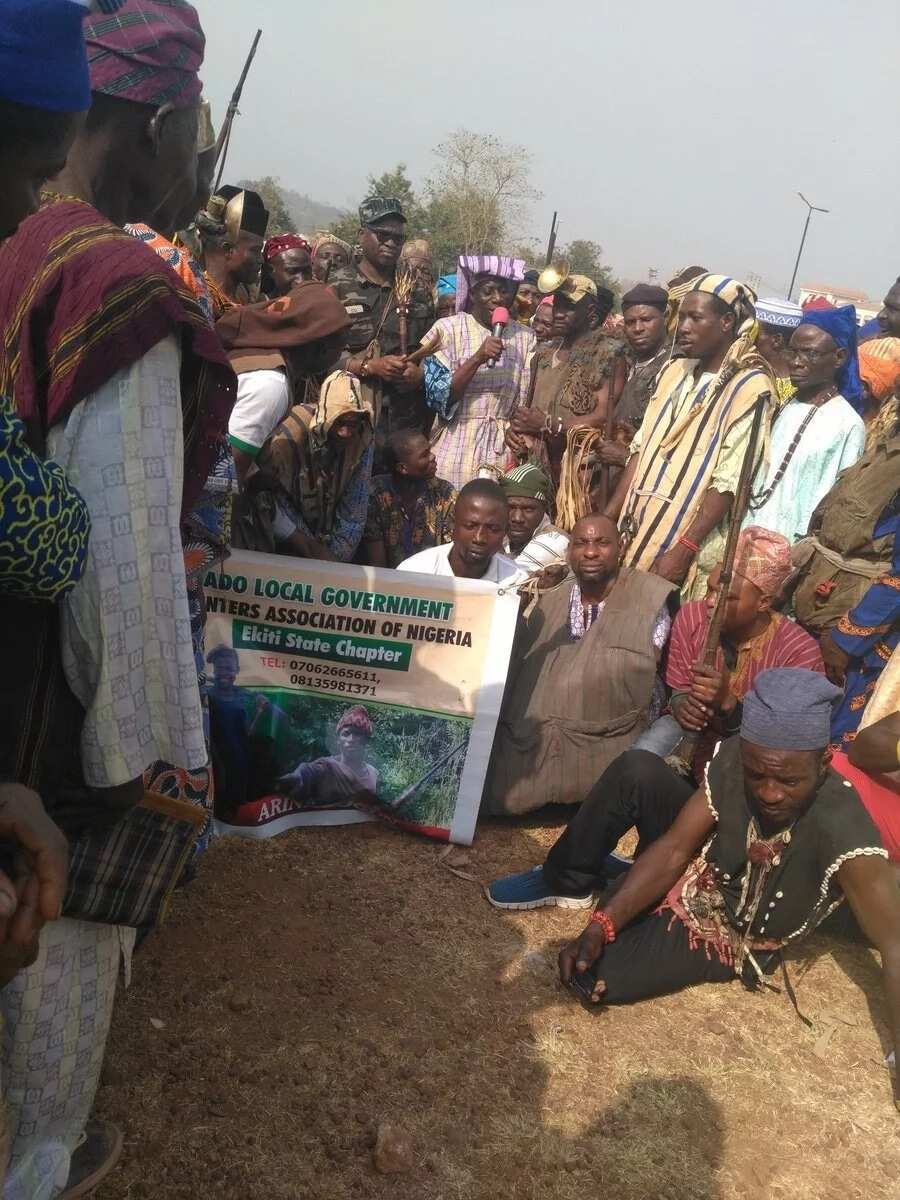 "No one in the guise of grazing should enter our land after 8pm. For our brothers who harbour criminals , tell them Ekiti is a no go area. If your plan is to make this state ungovernable you are wasting your time. I have called this meeting for everyone to be vigilant. I will begin to support you now to secure Ekiti. Don't let them take you by surprise. Don't allow them to take Ekiti by storm. Go to the farms and keep vigil. Don't just l entertain visitors that come in the night, screen them. We don't want visitors in our games at 8pm.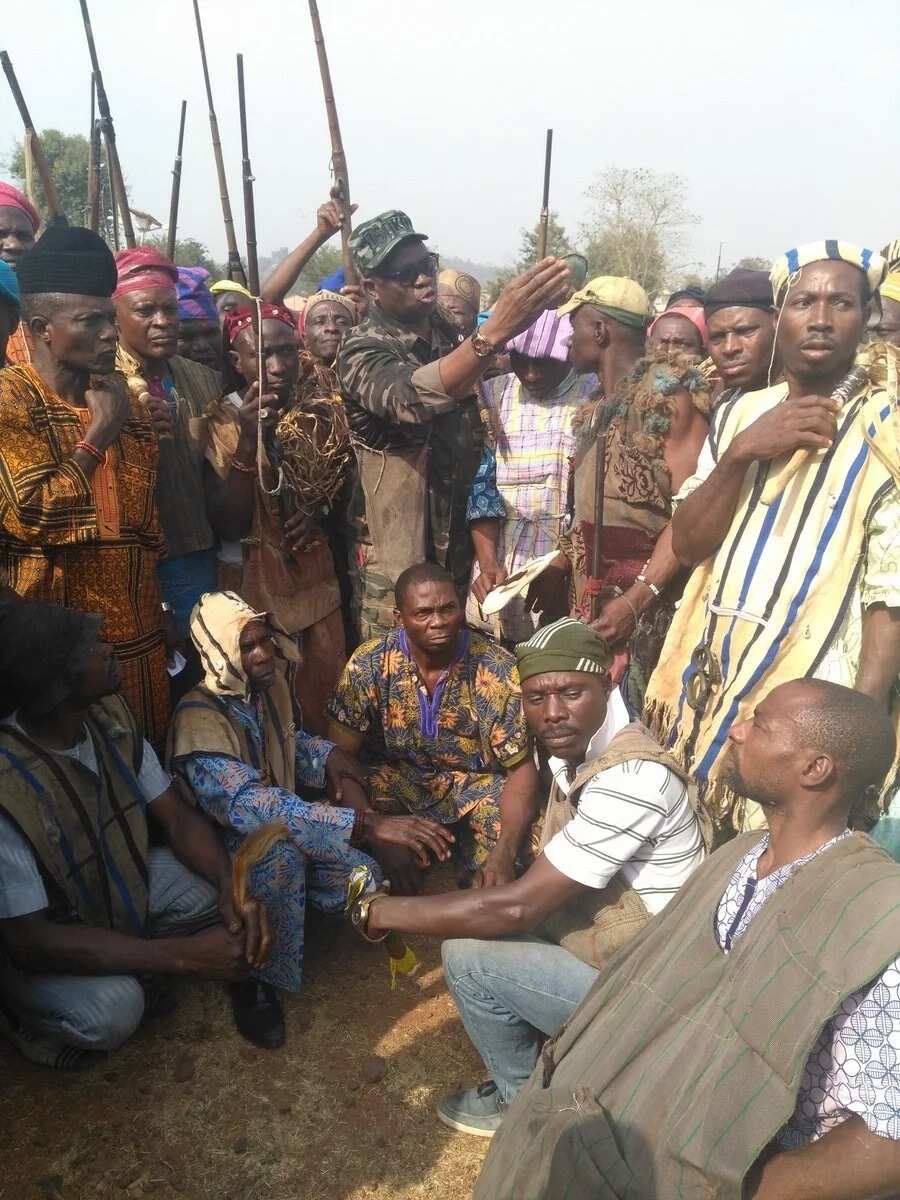 "Don't take laws into your hands but defend our people. Protect our people check all arrivals at night coming in the guise. I am making a line available where you can recall distress calls. I trust you that you can secure our people. I want to appeal to our people from Benue to pray for your state and your governor. I also leant that they want to come and be arresting people for no reasons. They would meet Gods hand in it. My hunters, you know Ekiti very well. Protest the state. We will be having monthly meetings"
Meanwhile, Legit.ng previously reported that the Chief of Army Staff, Lt. Gen. Tukur Buratai, on Monday, January 9, 2018, announced the army's plan to deploy Special Forces Brigade to bring an end to the herdsmen crisis in states like Benue, Taraba and Nasarawa.
Buratai made the statement during the distribution of farm implements by the minister of agriculture and rural development, Chief Audu Ogbeh, at the military ranch in Giri, Abuja, The Nation reports.
Are Nigerian Policemen the worst in the world? - on Legit.ng TV