The need for diversification of the Nigerian economy
Modern Nigerian economy depends on oil too much. This industry is what brings the most revenue to the government. This industry brings the most export earnings. Diversification of the Nigerian economy is what the country needs in the 21st century.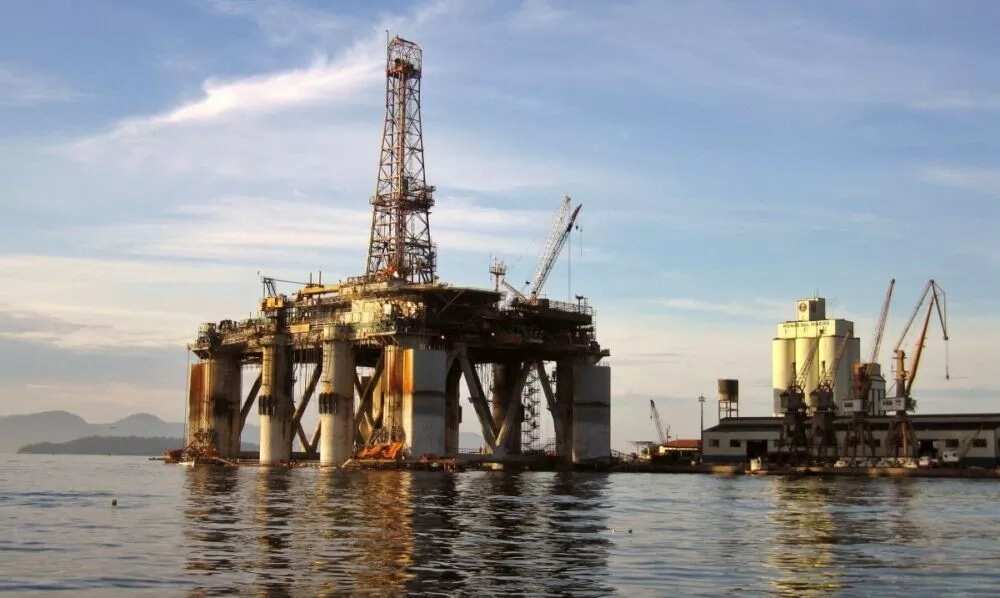 The numbers speak for themselves. Oil makes over 80 percent of all the country's revenue and the exportation of crude oil brings nearly 98 percent of all the export earnings. No country can totally depend on only one economic sector. Besides, Nigeria has natural resources in agriculture.
With the long history of military regimes, Nigeria experienced only devastation in the development of non-oil economy. This has resulted (and keeps resulting today) in low standard of living, a huge division between rural and urban areas, and excess economical imbalance. The nation of over 190 million people is looking for changes. So how is it possible to make economic diversification serve the national wealth and well-being?
Nigerian economy
The country has a big issue with developing the multi-sector economy. Nigeria is rich in natural resources that can make it happen. Unfortunately, previous governments did not try hard to invest part of the revenue brought by oil-sector into solving poverty problems, growing agriculture, and other sectors and developing the future.
There were numerous reasons for this to never happen:
Strong corruption
Poor policy
Reliance on import instead of export
Dependency on oil sector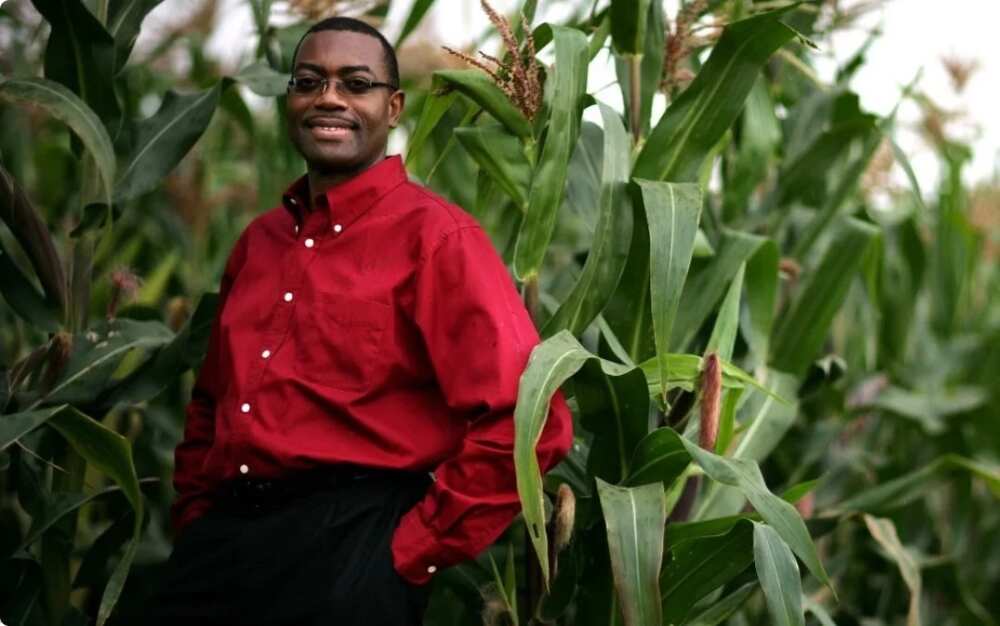 Oil wasn't always the main economic resource in Nigeria. The country became independent from Great Britain in 1960, and at those old times, agriculture was its main source of income. Nigeria continued to export cocoa, cotton, rubber, palm oil, groundnut to Britain. It received different products in return.
No one had heard about negative payment balance at those times. The economy was rising. Many factories were built in Kano, Lagos, and other cities, and those factories were working, hiring employees, and producing a big number of national products. Nigeria was making shoes, textiles, beverages, and other personal and household goods. The economy was growing, different regions were developing and there were no unemployment problems.
The oil boom changed everything. The economy's trajectory quickly switched to selling oil and spending all the revenue instead of investing that money into growing different economic spheres. And this is what diversifying is all about (it's the tradition of different product manufacturing and not the focus on one sphere only).
READ ALSO: Economic problems in Nigeria today and solution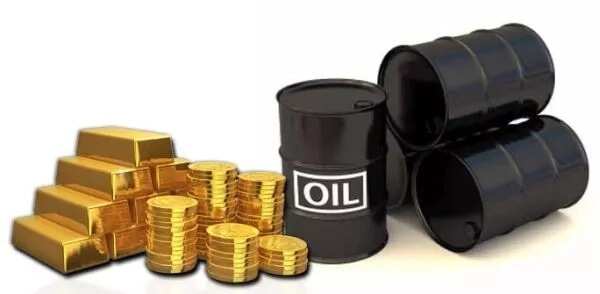 Besides, oil reserves cannot last forever. There are rumors that crude oil would run out by 2030. Even if Nigerians explore and develop new reserves, the local economy cannot depend on one sector only.
Not all the countries in Africa can boast the sources to sustain well-diversified economies. Nigeria has it all. The country has an incredible human resource of over 190 million people. Its land is fertile and can grow different types of agricultural plants. There are many minerals and high-quality raw materials. The climate is perfect for rearing animals and developing tourism. The economy needs the diversification, and the new government programs promote these changes.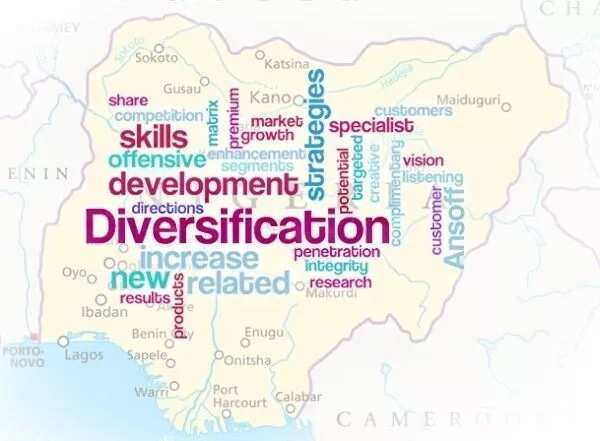 Diversification of the Nigerian economy
There are great opportunities for non-oil sectors to grow and this growth has been visible since 2001. Of course, the changes cannot be that quick and the transformation cannot happen overnight. The country can develop different sectors by taking the important steps from the government's side.
Nigeria needs:
Credit access for small business
Opportunities for medium-size business
Modernization in agriculture sector
Development of textiles
Development of tourism
Independence of businesses
Reduction of the involvement of the government in economic production
Introduction of new opportunities instead of relying on traditional sectors only
The programs that have been created include some great ideas. But the diversification still has not happened.
Nigeria has the ERGP plan. The abbreviation stands for the Economic Recovery and Growth Plan. There are smart thoughts described in this document and the changes could impress if Nigerian government manages to implement all the suggestions into the real life.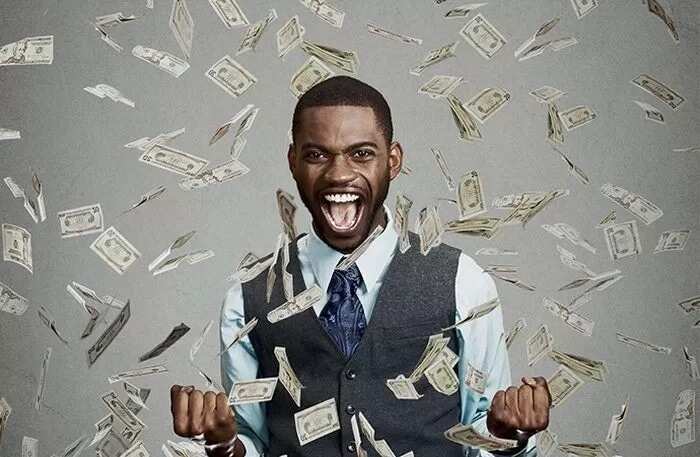 Plan for economic diversification
New jobs
Macroeconomic environment stabilization
Encouragement of youth development
Supporting high social standards
Fight with corruption on all levels
Protecting environment
Foreign exchange rate improvement
Safety in public places
Better coordination between cities, states, and government
These are basic needs for economic growth and further diversification. When young minds get opportunities, safety and basic standards of life, they will come up with creative business ideas and create new jobs for the next generation. When the government starts to support social standards, stabilize macroeconomic indicators, and coordinate the development with states and towns – Nigerians will feel protected and start to live better.
However, all these future changes need a strong political will here and now. Only the implementation of each step (and the standards written down are valued across the world) could result in economic growth and development of multi-sectors that will improve the GDP index and let Nigeria turn its natural resources into national wealth. The country has to invest in its people and develop all the resources it has instead of focusing on the personal wealth of particular persons and forgetting about the nation's future.
READ ALSO: The role of agriculture in Nigeria's economic development
Source: Legit.ng