- Griezmann has told Manchester United he wants £400,000 per week
- He has been widely linked to a move to Old Trafford all summer and Barcelona are also interested
- Greizmann was close to joining Manchester United last summer but decided to remain with Atletico Madrid because their transfer ban was not lifted
Antoine Griezmann is reportedly seeking wages of £400,000 per week if he is to join Manchester United after already rejecting an offer to become one of the club's best-paid players.
Griezmann was thought to be on the verge of a move to Old Trafford last summer before Atletico Madrid were hit with a transfer ban.
But The Sun reported he now wants an eye-watering £400,000-per-week wage to complete the switch.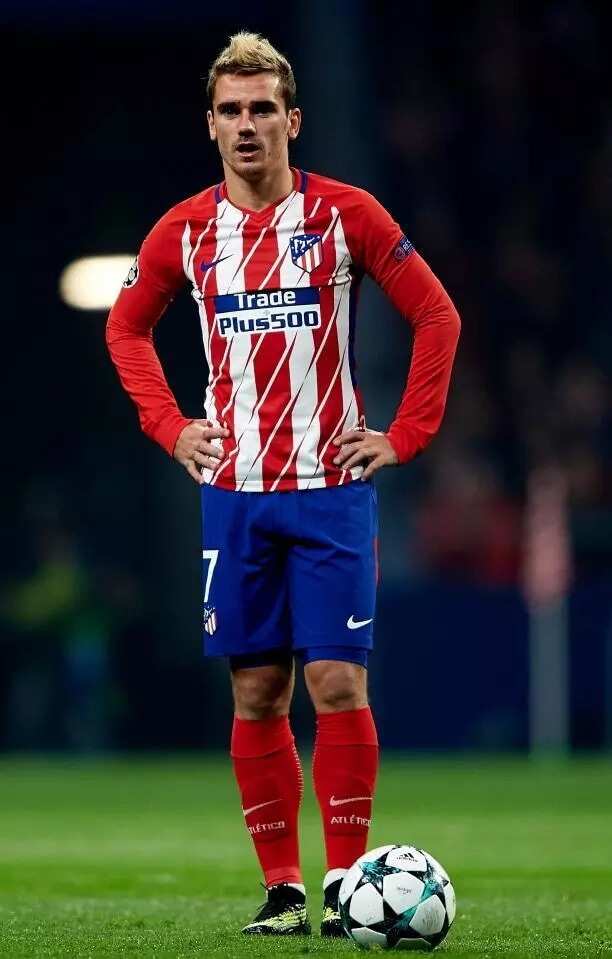 A source is quoted by The Sun and said: "The goalposts have moved significantly since the first attempt to sign Griezmann. The package offered last year which was agreed is now a lot less than what he wants next summer.
READ ALSO: Usain Bolt to have Dortmund trials in March ahead of Man Utd move
"It might be too much even for us to afford. The club is desperate to sign him but it is an awful lot of money. His people are making different demands which the club might be reluctant to give in to."
That's after he is already said to have turned down a £300,000-per-week offer from the Red Devils to boost their attacking ranks at the end of this season, with Zlatan Ibrahimovic expected to leave when his contract expires.
PAY ATTENTION: Get the latest News on Legit.ng App
It is widely believed Griezmann is likely to leave the Wanda Metropolitano Stadium at the end of this season, and Barcelona are also mentioned as being among the former Real Sociedad star's big admirers.
However, the Blaugrana recently completed a £142 million deal to sign Philippe Coutinho from Liverpool, and makes a summer move for Griezmann extremely difficult to pull off.
Sport Betting in Nigeria on Legit.ng TV