Latest Ankara styles for children to wear in 2021
At all times, clothes have great significance as attributes of status, beauty, expression of emotions, and character traits. Children's clothes should be of high quality and conform to the fresh fashion trends. In this article, are considered the latest Ankara styles for children.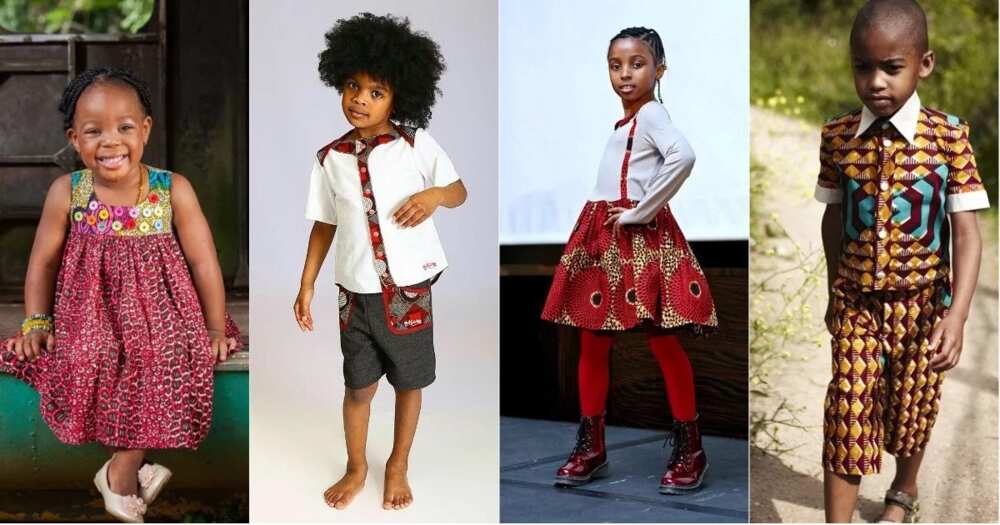 Ankara styles for girls
The real queen can grow only from the princess surrounded by care and tenderness. From an early age loving parents dress their daughters in beautiful outfits for everyday life and important events, give the first style lessons and teach young ladies to behave in a feminine way.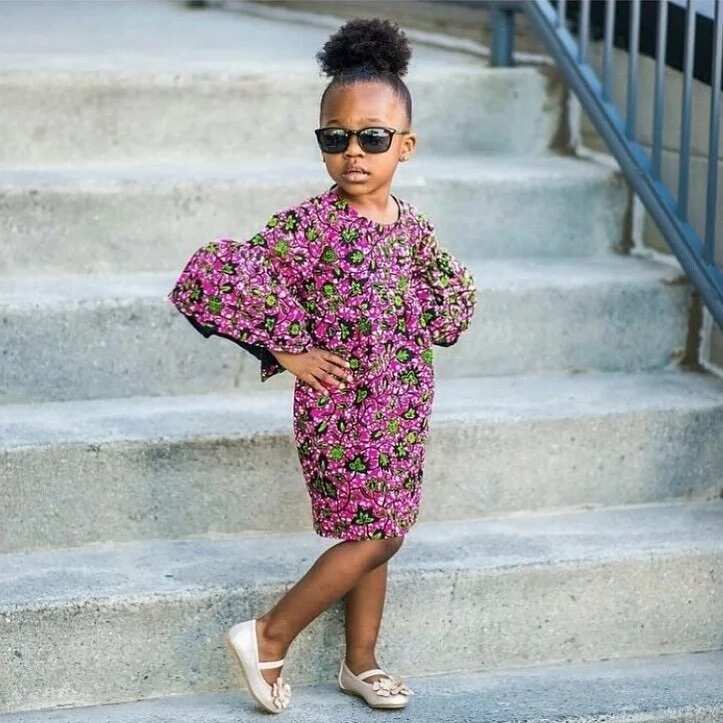 The choice of Ankara styles for kids is extremely wide. Despite the fact that designers mostly create simple models, they look original due to bright fabrics and interesting patterns. When buying children's clothes, pay attention to the following details:
Comfortable cutting. Kids love to have fun, play, participate in competitions. A beautiful appearance should not deprive them of such pleasure. Comfort is above all.
It's better if fibers are natural. Then the girl's skin will not be irritated.
Of course, the main element of the women's wardrobe is a dress. If you want your daughter to grow a real lady buy dresses for her as often as possible.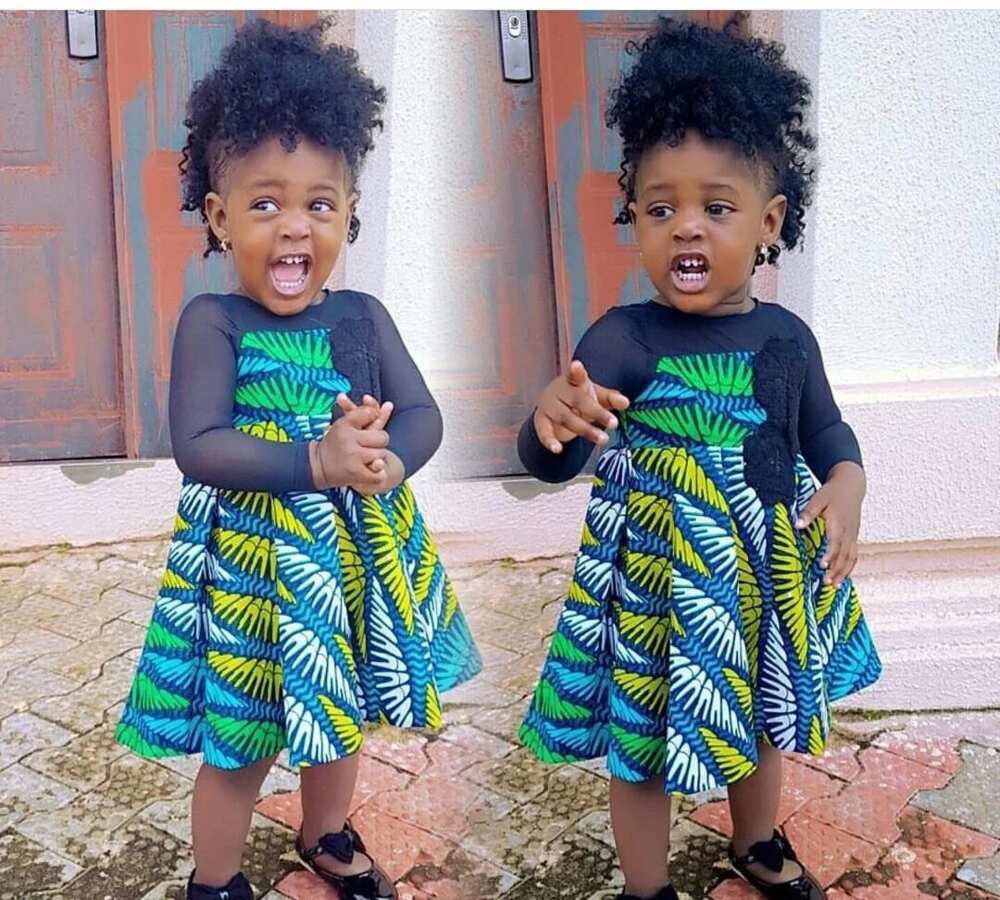 The more dresses a girl has, the more feminine qualities will develop in her character.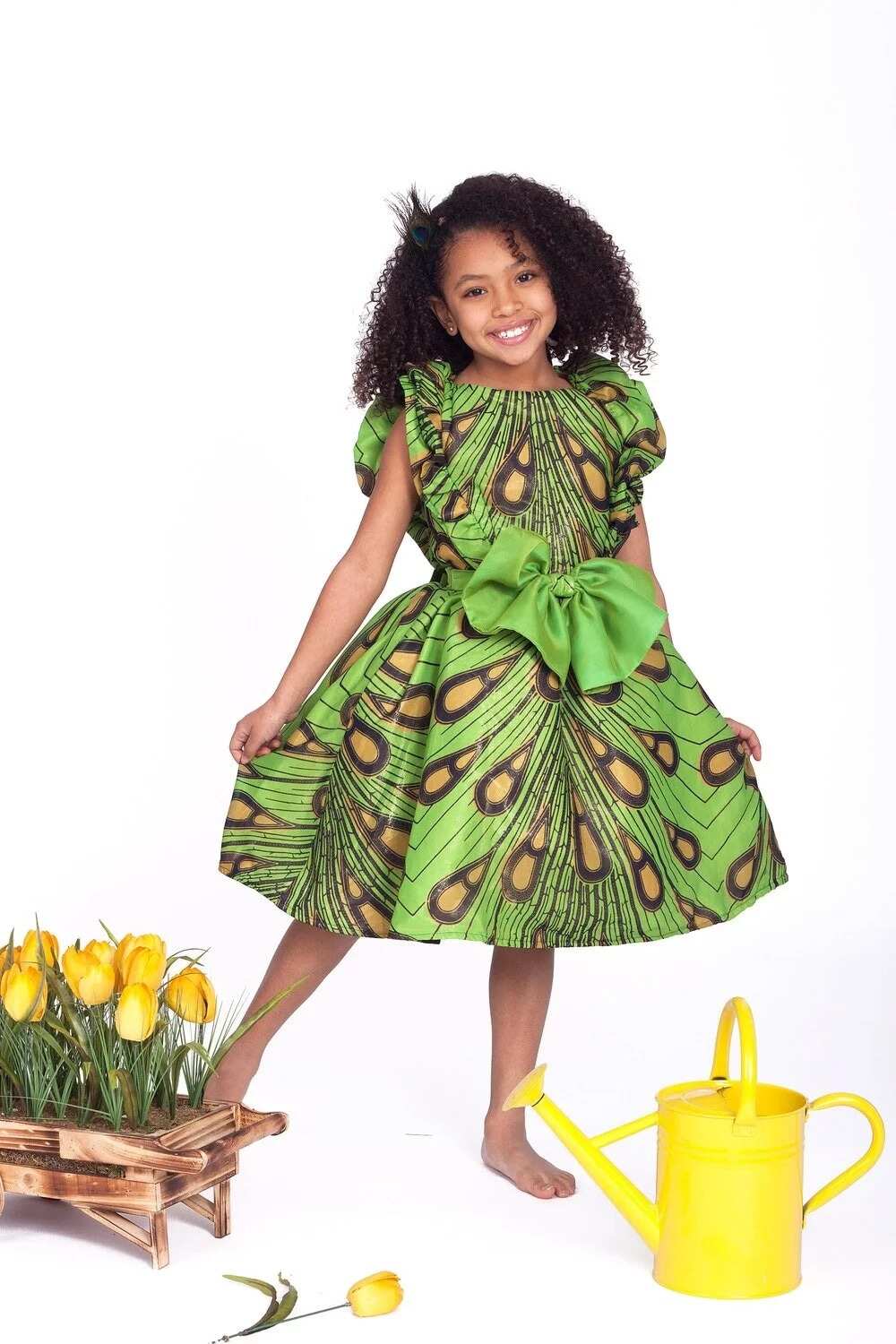 Dresses with open shoulders and frills are always very beautiful. The elegant butterfly hair band on the girls head turns her into a real fairy.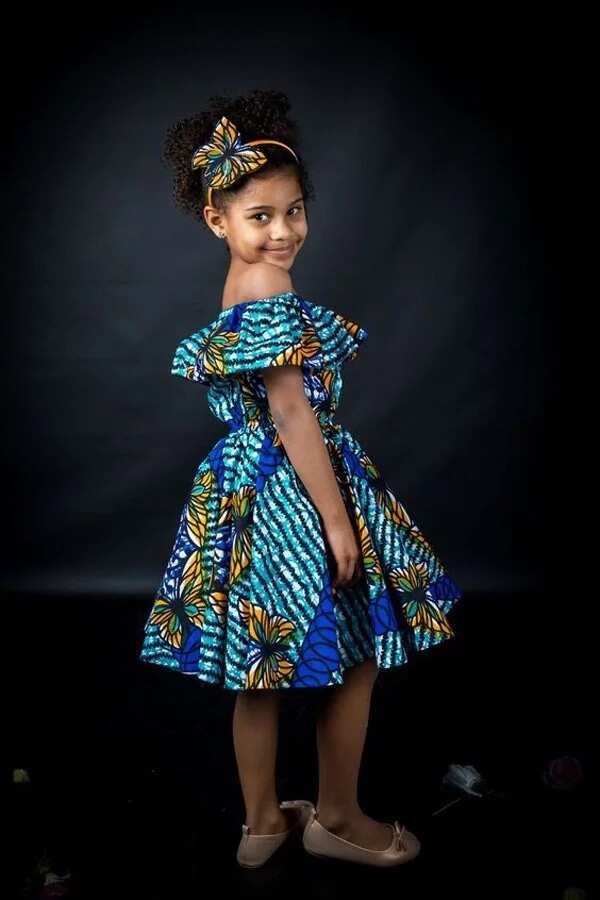 A gorgeous skirt with folds may become the main element of a feminine image. Hair can be decorated with a bow made of the same fabric.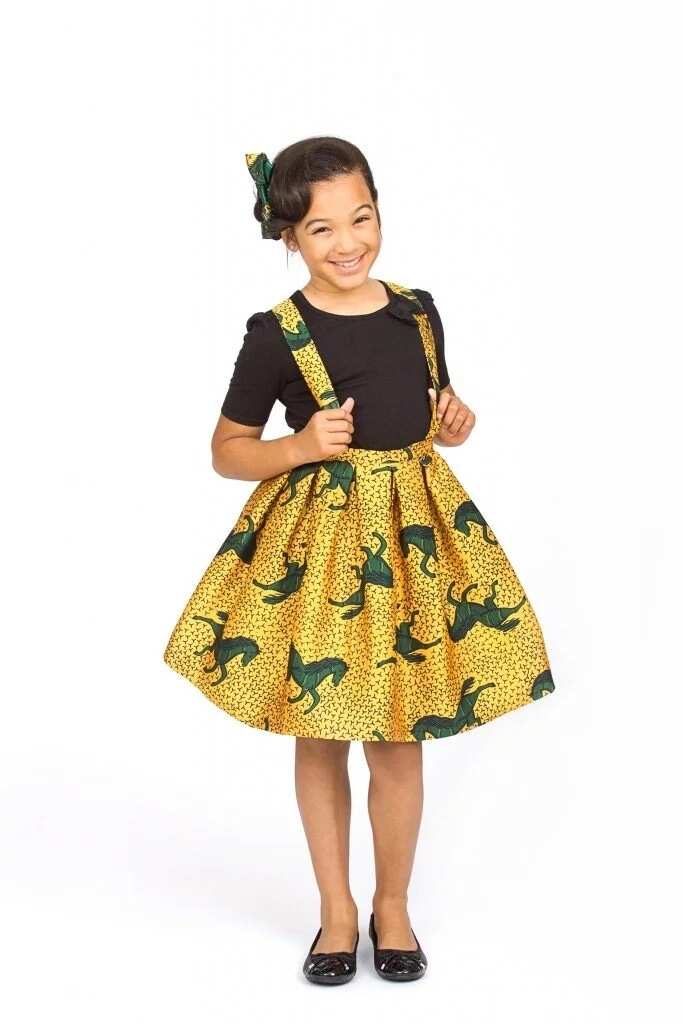 Your daughter will be pleased with the new cape and headdress. Such a set looks very aristocratic, especially if combined with a handbag and shoes.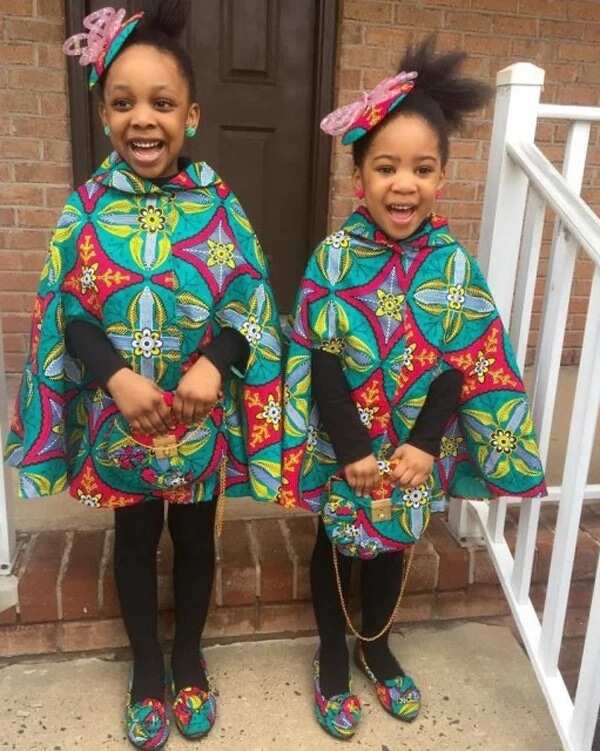 Mother is always an example for girls. Children Ankara styles are often times copies of outfits made for adult women and the result is very beautiful.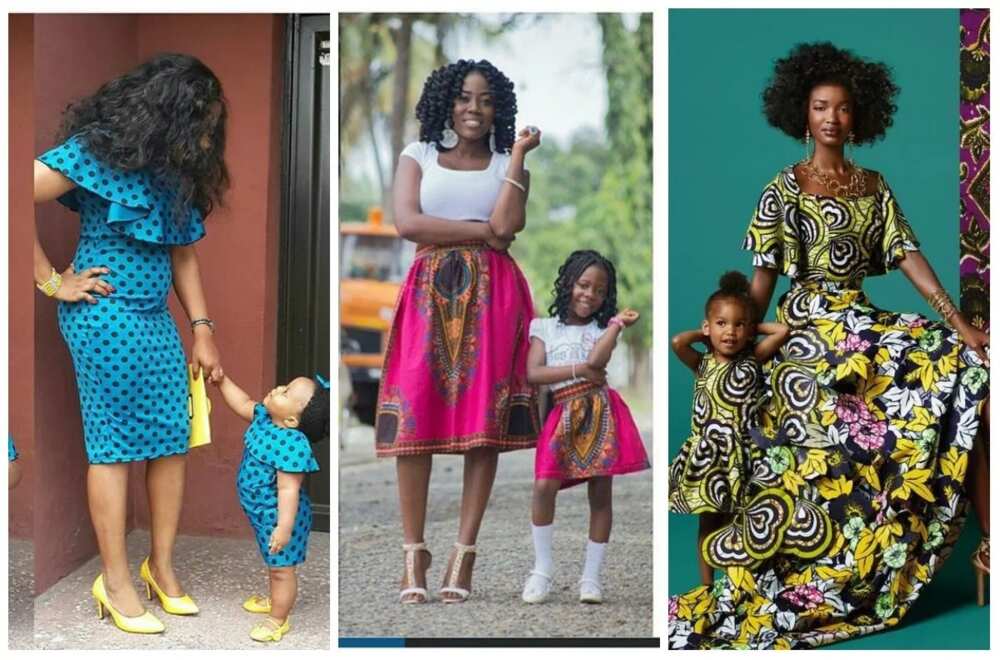 In addition to elegant dresses and feminine skirts, children should have clothes for everyday life to play with friends. In this case, it is worth giving preference to comfortable sundresses and jumpsuits. These Ankara styles for teenagers are quite bright and fashionable but at the same time give girls the full freedom of movement. Such clothes can be combined with sandals, sneakers, and other footwear suitable for frequent walking.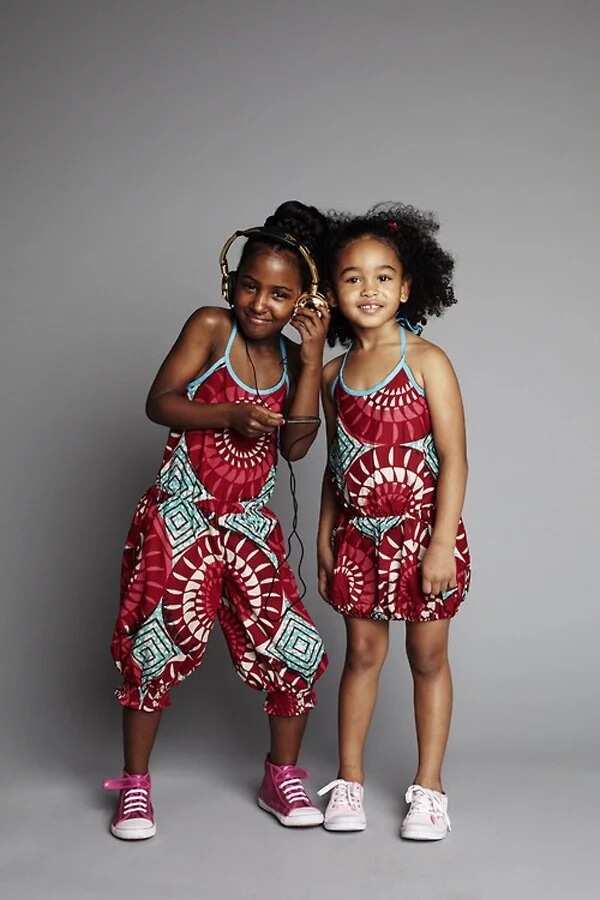 Do not forget about beautiful blouses. The bottom color can be the same as some element of the pattern.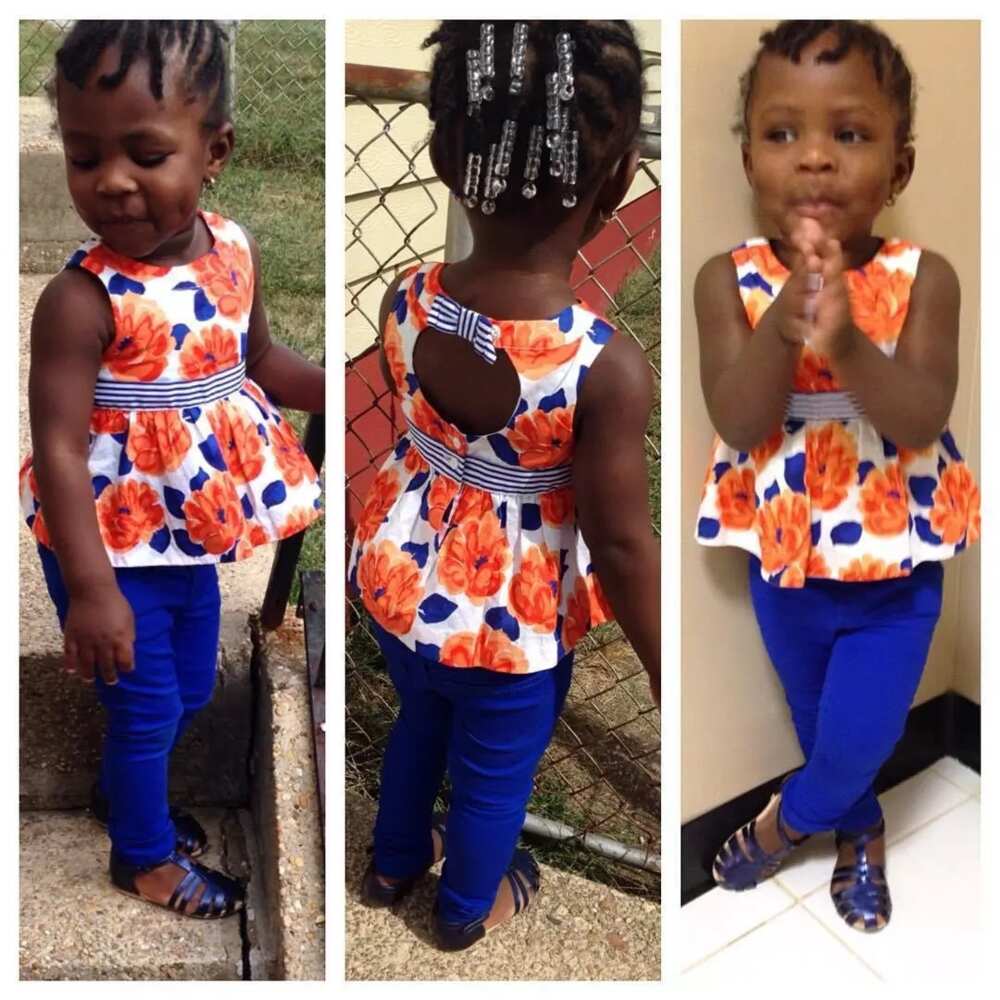 Also, you can use jeans trousers as a bottom. This fabric looks perfectly in combination with Ankara.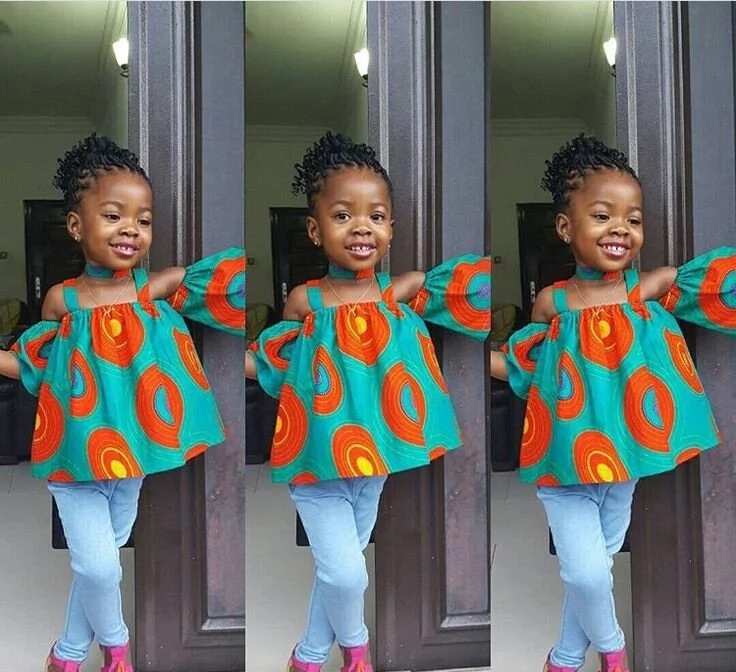 In 2018, trouser suits with jackets are very popular. This is a stylish and bold combination that allows the child to show her bright personality.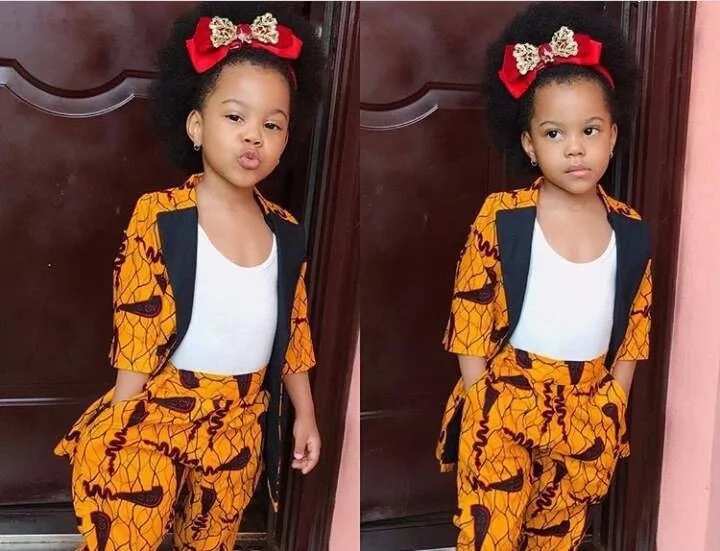 Modern fashion suggests returning to the roots and remembering ethnic motives, traditional Nigerian attires. Parents may bead a gele from Ankara for children. This is a great way to teach a daughter to love the culture of her native land.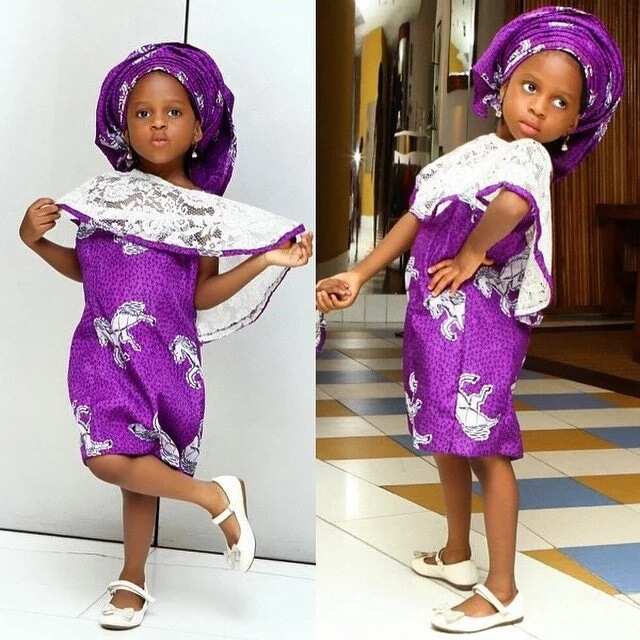 Ankara styles for boys
If you have a son do not think that the selection of a wardrobe requires less attention. Boys also want to look good and be exceptional. A stylish appearance helps a child to feel more confident.
In this case, designers also offer a wide selection of traditional outfits. Look how delightful this girl and boy are. He is dressed in pants and a long shirt. The image is supplemented with a beautiful headdress and beads.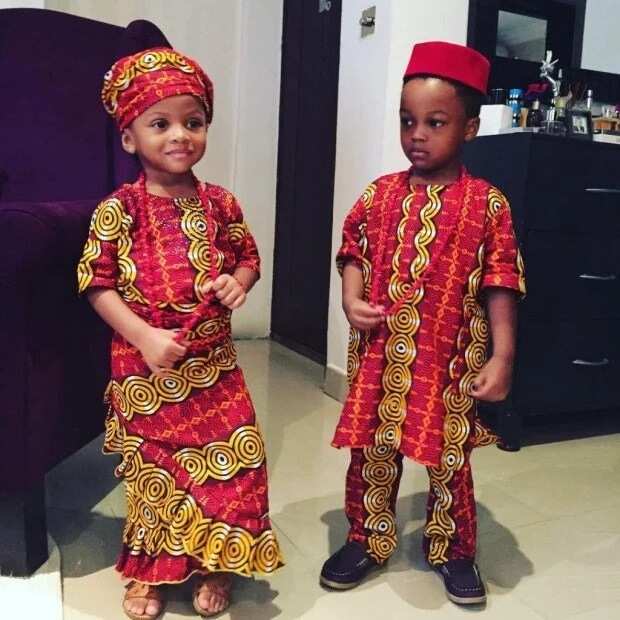 Some suits may turn the most restless child into a little gentleman. The shirt and tie make the costume very presentable.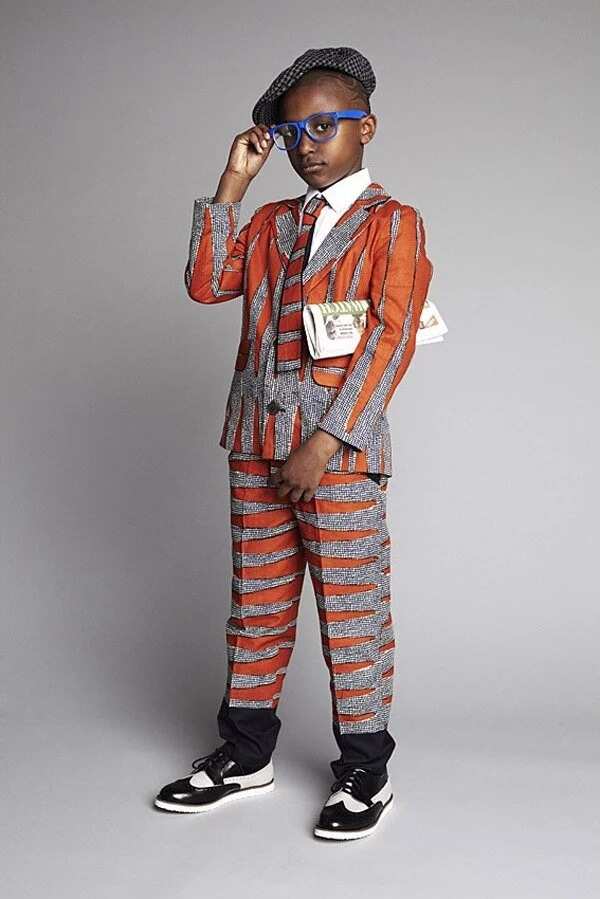 You also need to buy clothes in which your son will be able to go for walks with friends. In his closet, there should be several T-shirts with traditional drawings.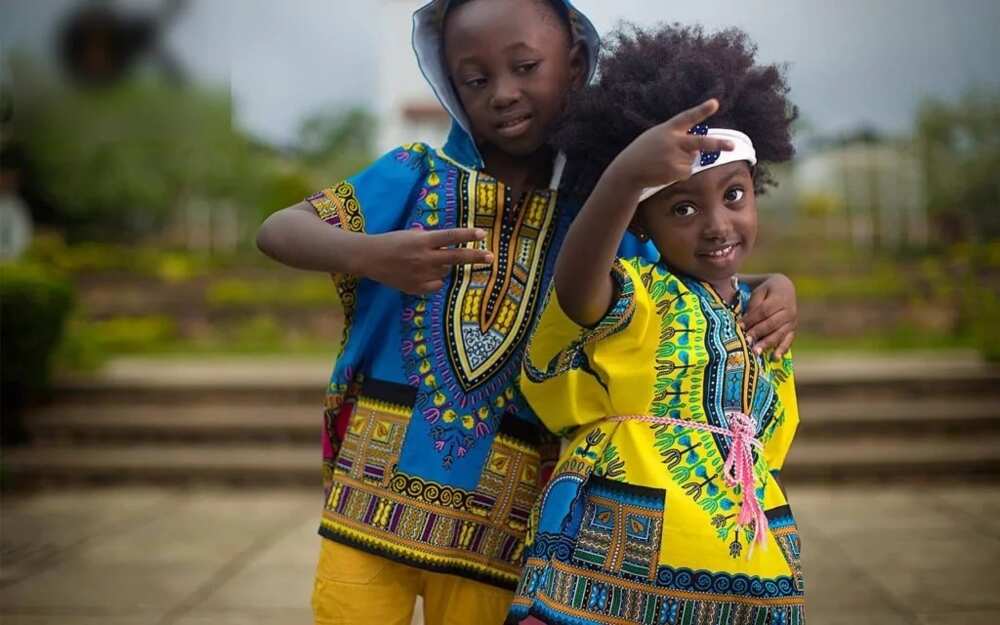 We have already talked about the fact that moms like to turn daughters to the smaller copies of themselves. You can also sew clothes from the same fabric to yourself and your son.right clothes for him.
The combination of Ankara with other fabrics is very beautiful. This can be a tie, a waistcoat or a strip on a T-shirt. Such elements look very impressive and can make variety in any composition.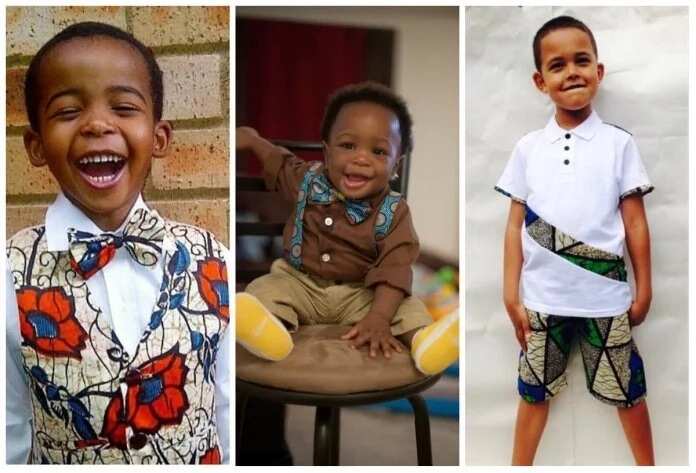 We hope that it was interesting for you to find out about the latest fashion trends for small Nigerian ladies and gentlemen. Ankara for children is a huge part of everyday dressing and outfits for special occasions outfits that will make your child's life bright and joyful.
Source: Legit.ng