Ubi Franklin and wife: are they happy together?
Many people know that the famous manager Ubi Franklin and Nollywood's leading actress Lilian Esoro are married, but is their marriage really so cloudless? Lots of media publications have indicated that the well-known couple is not as happy as they seem to be, despite having a child together. So, where is the truth? Are Ubi Franklin and wife divorced or are they still happily married?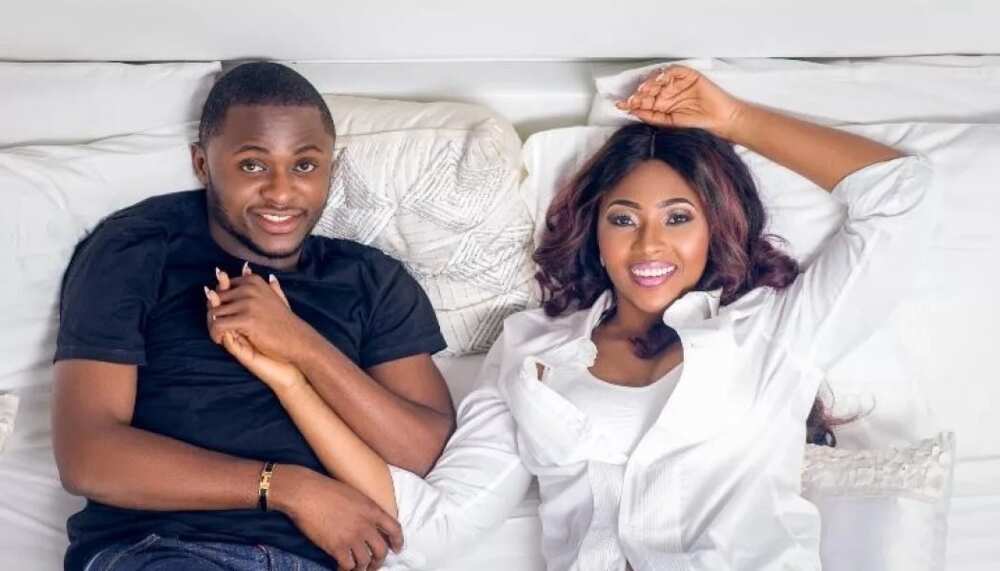 Ubi Franklin and Lilian Esoro: who are they?
Ubi Franklin is one of the most respected and successful music producers and managers in Nigeria. He is a mentor for some popular stars, like Tekno, Iyanya, and Emma Nyra. His estimated net worth is $1.5 million. Ubi Franklin is the founder of Triple MG Label.
Lillian Esoro Franklin is one of the actresses topping Nollywood elite list. Despite being a breakthrough actress, she is also a talented event planner and owns the hair salon called Goldie Locks, which brings her a lot of income and clients. She played in some popular soap operas, including her most notable work "Clinic Matters".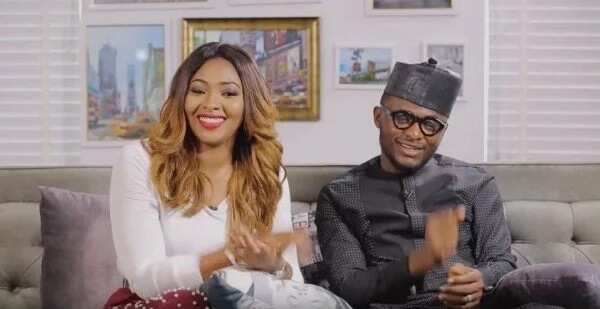 When a successful and popular couple gets together, their fans usually assume they are automatically happy, especially if they have a kid together, and their wealth is doubled. But not everything is as simple as it seems.
Since the famous couple got married in 2015, they have been under the media's spotlight all the time, and some celebrity news portals reported that there have been a lot of problems in Ubi Franklin and Lilian Esoro's marriage. Read more and find out if they are really not together anymore or maybe they finally reconciled.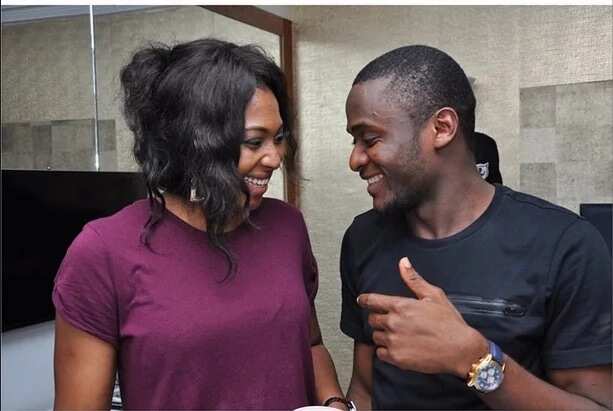 Ubi and Lilian's relationship timeline
Before marrying Lilian, Ubi Franklin reportedly dated his protégé Emma Nyra, who later accused him of physical and verbal abuse, which was the reason she left his music label. Franklin denied these rumors, saying that while he and Emma had a romantic relationship in the past, there was no misunderstanding between them, and adding that he put a lot of money in her career for nothing, as she did not become as popular as he expected. He also revealed that Emma was cheating on him and this was the true reason for their breakup.
Emma Nyra's accusations happened when Ubi Franklin was already dating Lilian Esoro, and his new girlfriend seemingly got upset with these words of his ex because she called off the engagement. However, a few months later the couple reconciled and appeared in public together.
In August 2015, they had a court wedding, and then, two months later, they exchanged their vows at the traditional wedding in Magodo, at Lilian's family home. They also had a celebrity white wedding, which took place in November of the same year. In July 2016, they welcomed their baby son, who was named Jayden.
READ ALSO: Ubi Franklin biography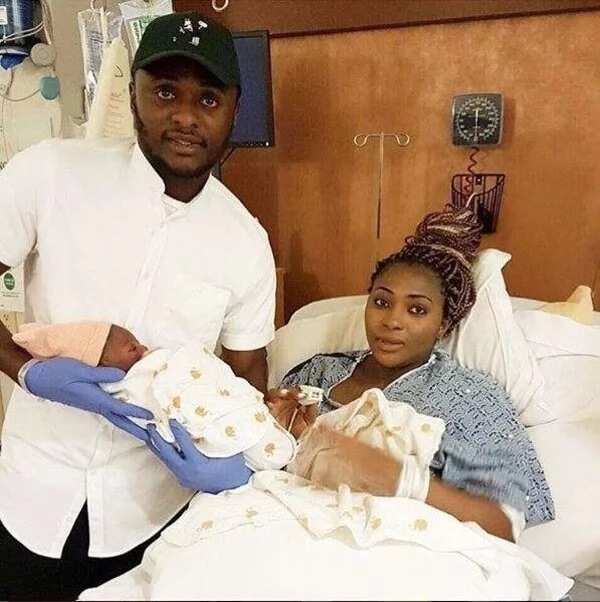 Lilian Esoro and Ubi Franklin break up: rumors or truth?
In October 2016, a year after their marriage, the fans, and media noticed that Lilian did not appear with Ubi at the opening ceremony of his newest business venture. This caused the rumors that the celebrity couple had divorced. However, the media were unable to prove the gossips.
A few days later, Ubi posted a heartfelt confession about his and Lilian's wedding anniversary. He called their wedding the happiest moment of their life and called Lilian the best wife and the most caring mother to their little son. He also confessed his love for her, saying that their union will last and continue growing in the future through thick and thin. Everyone was expecting Lilian to react to the post or to post something similar in return, but instead of acknowledging their wedding anniversary, she decided to post a photo with her sisters and beauty tips for women. This made media speculate even more about the problems in their relationship.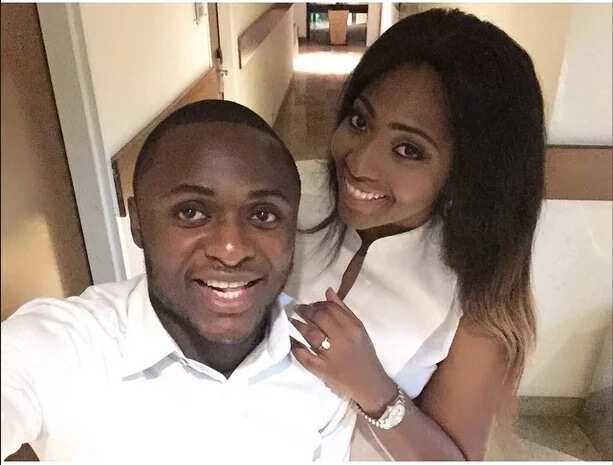 Afterwards, the fans noticed that Lilian unfollowed Ubi on her social media, and she did not express her love for him anymore as she used to do. Her new posts were mostly about self-care and devotion to God. She also posted a few quotes which could possibly refer to her breakup with Ubi Franklin. Lilian removed his last name from her social media, becoming just Lilian Esoro instead of Lilian Esoro Franklin. In addition to that, she deleted all the photos of her and Ubi's wedding. During her public appearances, fans noticed that she stopped wearing her wedding ring.
There have been reports that Ubi Franklin cheated on Lilian Esoro, and this is the true reason for her being mad at him. This would also explain why he tried to reach out to her so desperately. But there were no official confirmations of these gossips. Besides, some sources speculated about Lilian not being truly in love with Ubi, but obviously, she knows how she feels better than media.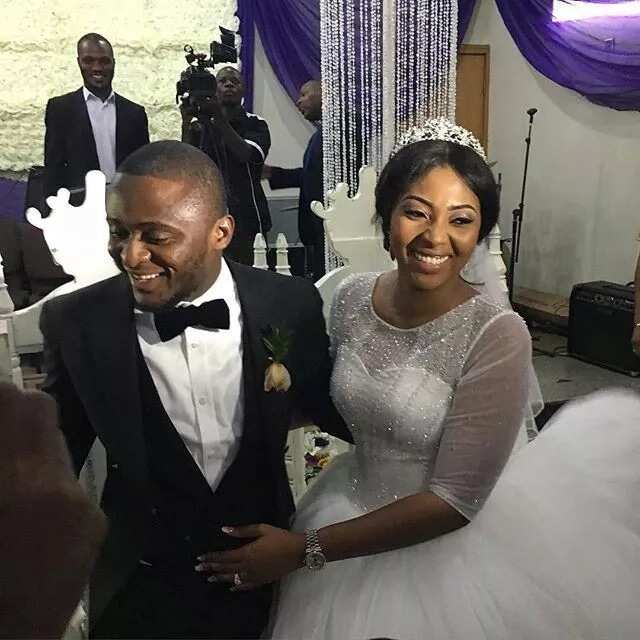 Have Ubi and Lillian reconciled?
The media assumed the famous couple had a big fight, and they are never going to speak to each other again. During the time apart, both of them tried to sacrifice as much time as they could to their little son. Ubi Franklin posted some quotes on his Instagram about true love enduring all the hardships, hoping that Lilian would warm up to him again. Neither Lilian nor Ubi have commented on the reasons for their estrangement.
A few months later, when it seemed like their marriage has crashed forever, the famous couple appeared at the charity event together. They also posted a picture where they are gazing into each other's eyes. Apart from that, they walked their little son on the runway. The fans were thrilled to know that they have overcome their problems.
In July 2017, Ubi and Lilian also threw a big party for their son's first birthday and they seemed to look happy together in the photos. No one really knew if they have really reconciled or they are just acting friendly for the sake of their son, but fans are delighted to hear that things are no longer gloomy between the two. Many supporters are hoping that Ubi and Lilian will overcome all the issues.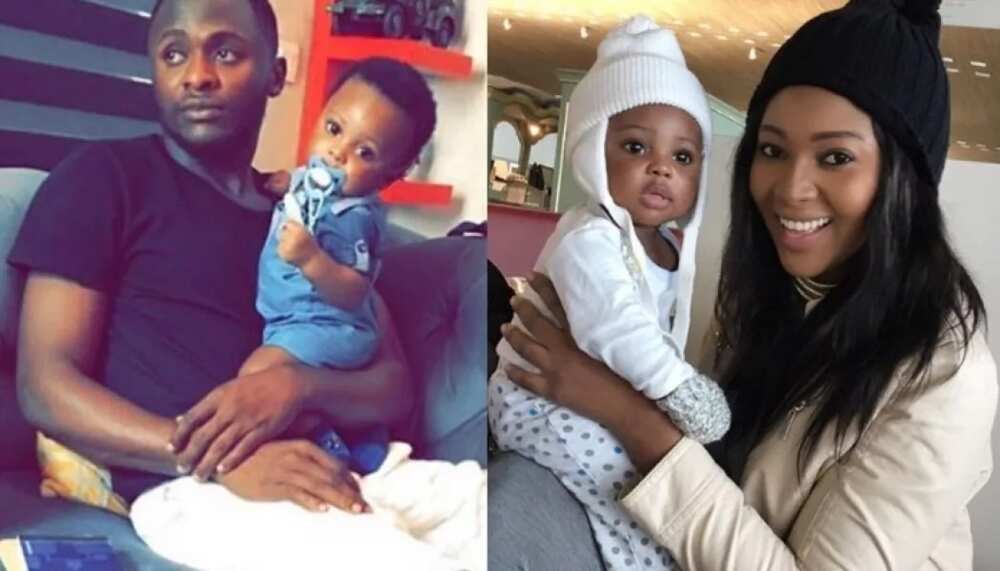 No one knows for sure if Ubi Franklin and his wife Lilian Esoro are now back together again, but we are wishing them to stay strong at least for their little son. Currently, both of them are showering little Jayden with love, and the little boy is growing in an healthy environment with caring parents. Time will tell what will happen between the famous producer and actress.
READ ALSO: Ubi Franklin wishes fans Merry Christmas with lovely family photos
Source: Legit.ng