- Tinkoriko, a Calabar cultural display and heritage has been sustained over the years
- This is due to the leadership provided by Honourabe Orok Otu Duke
- The annual cultural procession is geared towards uniting Efik nations
Tinkoriko, an annual Calabar cultural display and heritage, currently sponsored by Honourable Orok Otu Duke was held on Monday, January 1.
The annual cultural procession is geared towards uniting Efik nations, especially the youths and those in politics.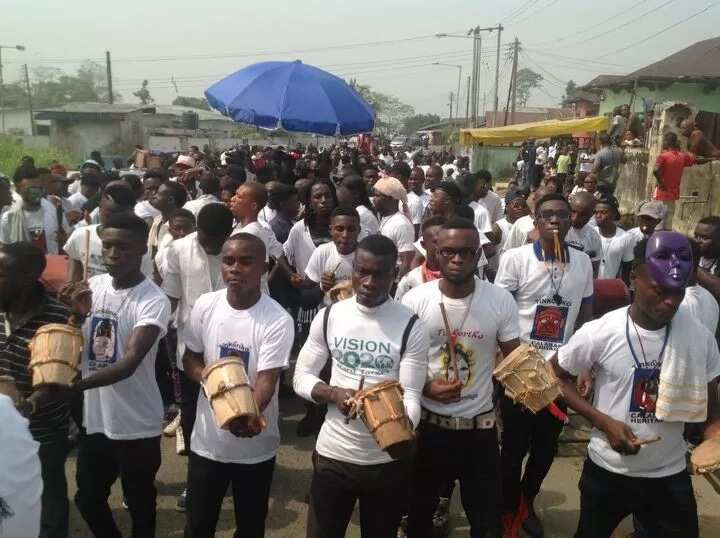 The Calabar heritage is a tradition cultivated over 24 years to bring as many youths together from different locations and variety of groups together for a common course peaceful course.
READ ALSO: Glitz, glamour on display at 2017 Calabar Carnival
Speaking to journalists at the event, Duke said: "It is something we have created to bring as many youths at different variety of groups together for a common course.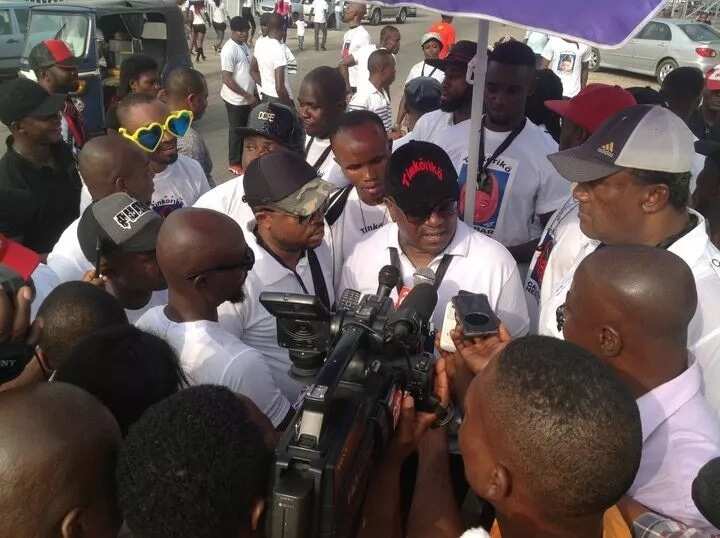 "My own idea of communalism is that, as far as you stay together, you'd have something that you share together, you participate in together; they would be that comradery which to an extent either totally or drastically reduce friction, violence, quarrel and other vices within our community.
"This is an experiment that has worked, but as an individual, few of us came together, there's an incumbent of the government to really consolidate what we have and I can assure you that if government participate in this exercise, we will manage to drastically reduce the violence we have in Calabar south."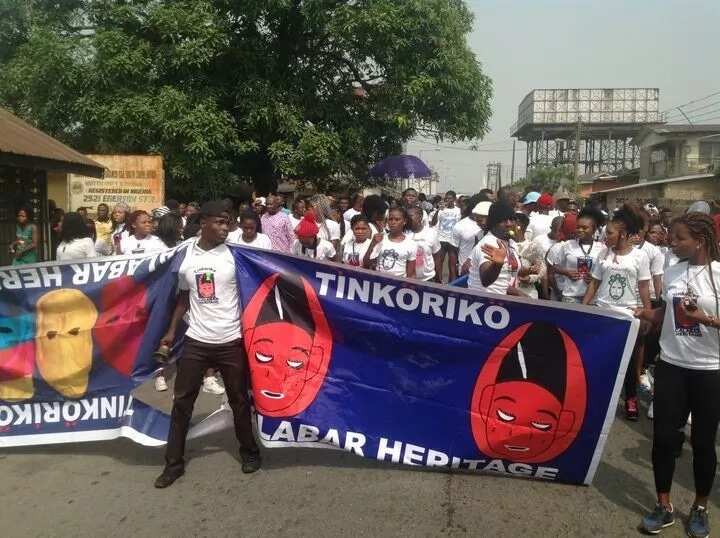 This year's edition which is the 25th, was not only limited to Calabar south, it attracted other Efik Local Government Areas.
Duke explained: "When it started, it was just Calabar south, but now we have groups in Akpabuyo, Calabar municipality and Odukpani. So, first of January, we all come together to play and know ourselves.
"There's no way you'll see yourselves and you know there's something you share and you go back and perpetrate violence against one another. So, we want to consolidate that. Hoping that along the way, we'll have sponsors.
"All we require is just a T-shirt, canvas shoes, jeans, interwoven it with sport, we just exercise, celebrate ourselves and go home. And hope that the memories and relationship will sustain us and keep us away from hurting one another. There's no way you'll meet somebody here and you'll go back and then try to kill the person, his brother or parents.
"We pray that we can make this cheer up the community instead of keeping us apart, exposing us to be exploited by the various politicians.
"So, we try to bring as many youths as possible, both girls and boys to come together. Of course you'll see the former chairman of Calabar South Local Government Area, Honourable Ekeng Henshaw here. So, we try to bring in as many people as possible so that we can engender the cordial relationship that has existed before now in the community."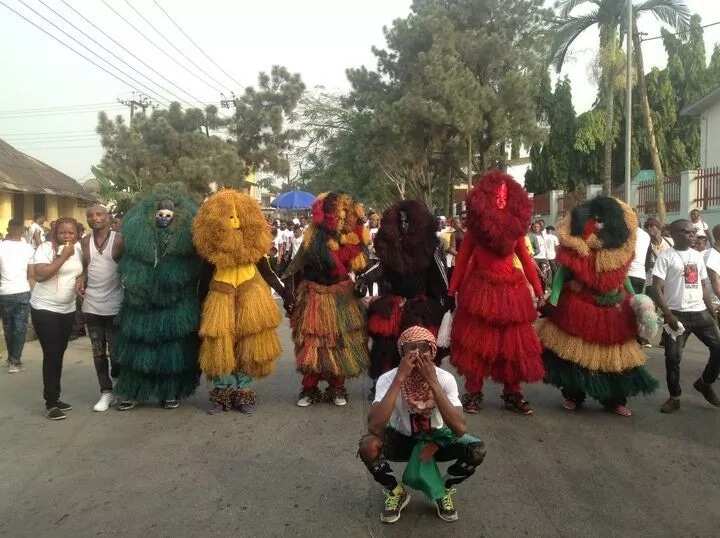 Duke also reiterated that, Tinkoriko is not affiliated politically, and that it is a platform to unite the political elites on a goal for the development of the area and the state.
He also stated that Tinkoriko has existed before the Carnival Calabar, and that, the Africa's biggest street party was distilled from the heritage.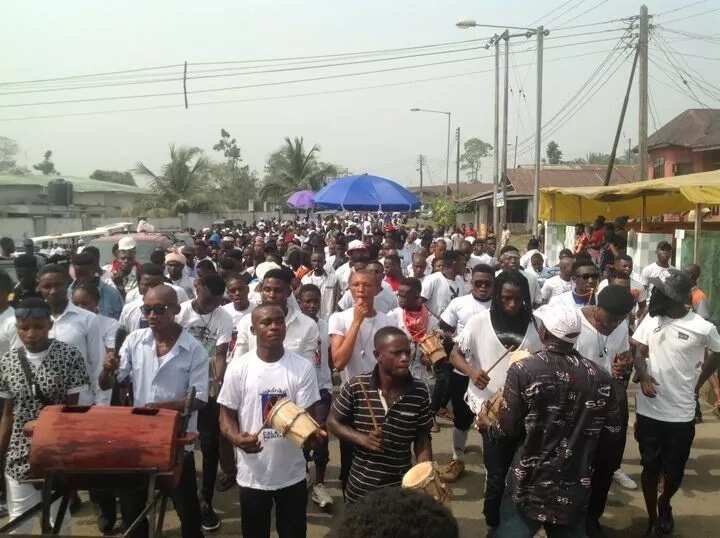 "We were here long before the carnival. When Donald Duke came and saw us, he distilled the carnival from Tinkoriko. I sponsored the bill, fine tuned everything about the Carnival Commission bill, my name Honourable Orok Duke was there.
"We distilled the carnival from Tinkoriko and long after carnival, we'll still be existing, so, we don't need money; youths just come together, play and at the end they go home. Nobody gives anybody money," he said.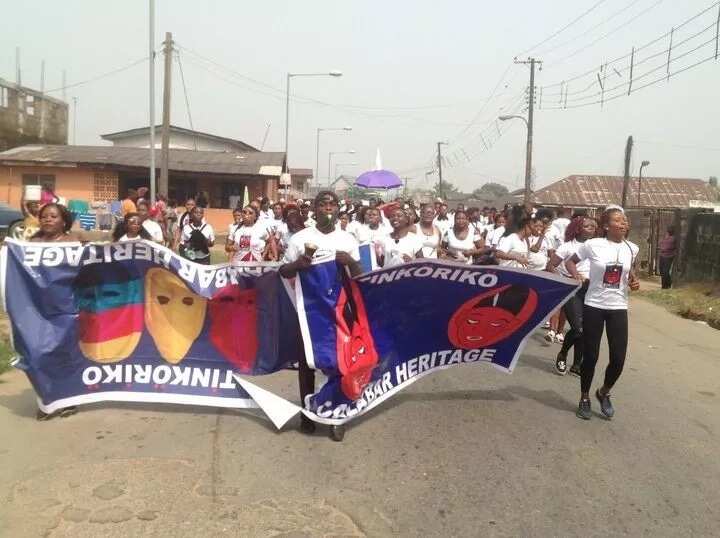 Meanwhile, no fewer than 250 bikers from Togo, Morocco, Lagos, Enugu and other states of the federation participated in the bikers carnival show on Wednesday, December 27, in Calabar.
The event which witnessed a massive crowd line up by the road sides of all the major routes was a massive success.
The 2017 bikers show was a display of talents across the carnival routes as the crowd were entertained with stunts and other theatrics from the riders.
READ ALSO: Nigeria's rich cultural heritage on display as 26 states participate in 2017 Calabar cultural carnival
UNICYCLING: Meet Nigerian youngsters cycling their way out of the hood on Legit.ng TV