Female senator styles ladies should wear in 2018
What female senator styles ladies should wear in 2018? Are you a successful Nigerian businesswoman? Maybe you are a responsible employee who prefers office style and at the same time respects tradition? In this case, the article is right for you!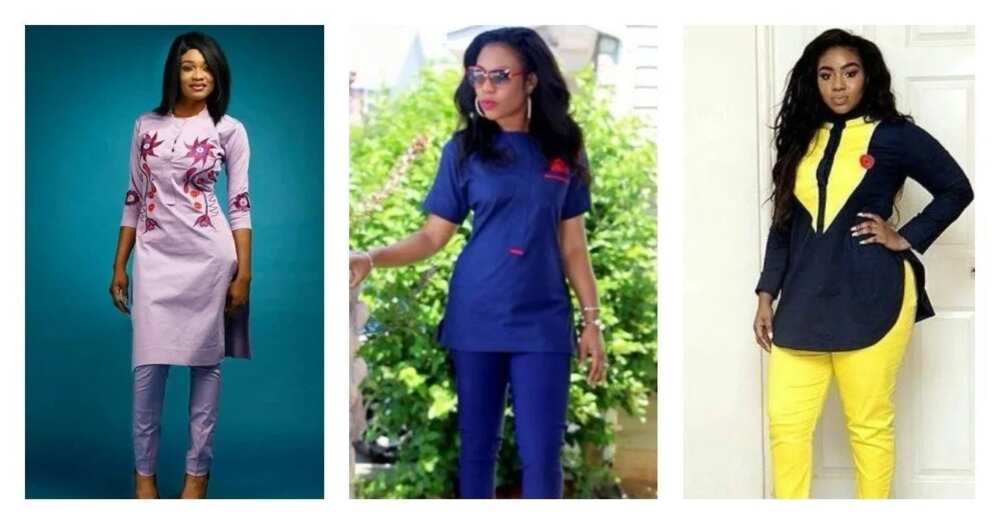 Senator styles are a great symbiosis of traditional and business clothes both for men and women. If men usually wear tunics of a straight tailoring, then Nigerian ladies can choose other cuts that suit them depending on the type of figure.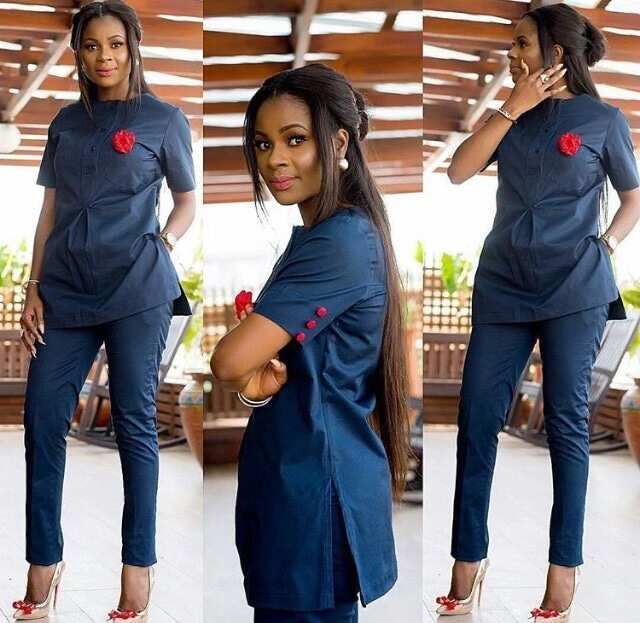 Female senator styles
A straight tunic and straight narrowed to the bottom trousers are an excellent option for senator wears in the office style in any weather. If it's hot outside, take a short-sleeved tunic and shortened pants. If it's cool, choose a version with long or ¾ sleeves.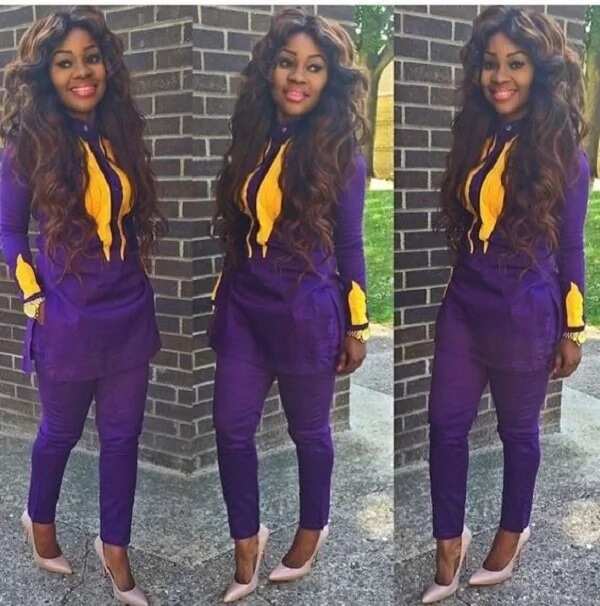 Trousers designs l
This style can be achieved or narrowed trousers of classic tailoring, then the plump ladies need to take care of choosing such outfit carefully. Girls with small stature should go for trousers with the length to the middle of the heel. But for long-legged beauties elongated and shortened versions of trousers are good.
For trousers, it's usually better to use a one-colored fabric. But if you are not afraid of bold decisions, you can make your trousers from the fabric with vertical strips. And it must be of strict colors: black, white, dark blue, and gray. In this case, the tunic should be completely monotonic and coincide in color with one of the above tones. Also, you can do the opposite: let the tunic be with a thin longitudinal strip, and the trousers should be monochrome. Avoid bright colors. Fabric with strips are not good senator style.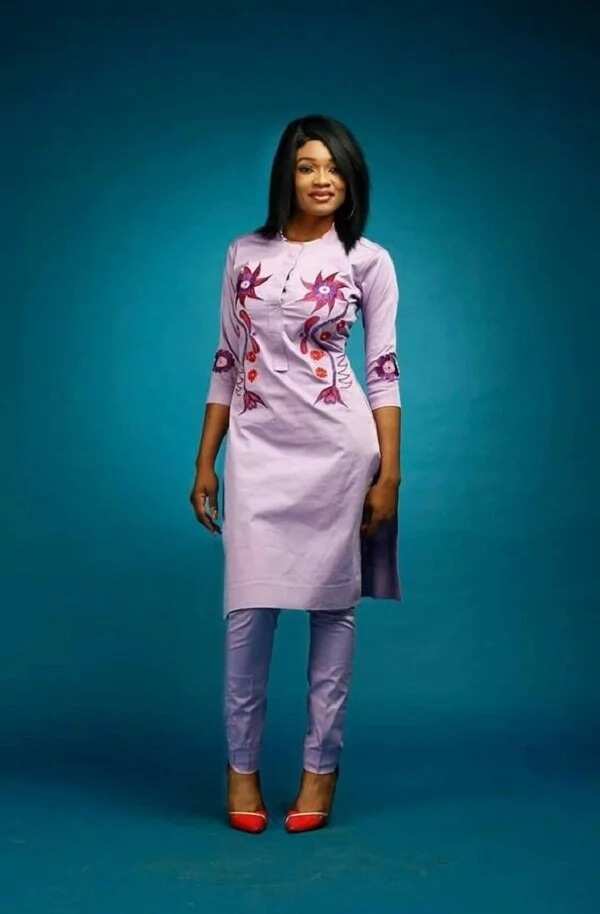 Tunic designs
As for the tunic in this style, ladies can afford to more creative with theirs than men. Since the entire suit is one color, the tunic can be decorated with a pattern. The picture can be geometric or floral. Usually, a pattern has one but different tone. A mix of many bright colors is not allowed here.
READ ALSO: Latest senator designs for couples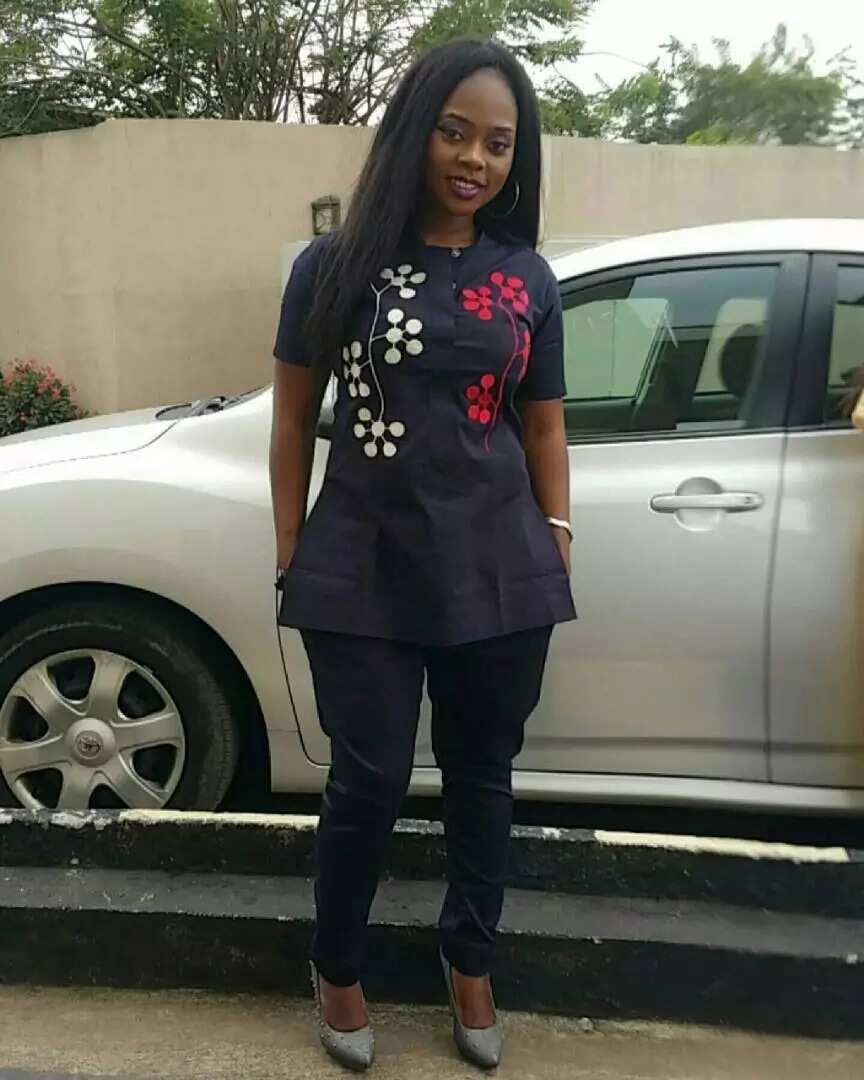 The embroidery is usually located in the front part of tunic: in the chest or waist area. It should not be large. Often the embroidery or ornament is placed in the form of a narrow strip from the neckline to the chest or waist. You can also decorate sleeves and breast pocket if it's made on the item. In this case, a small trim or embroidery of a different color is done.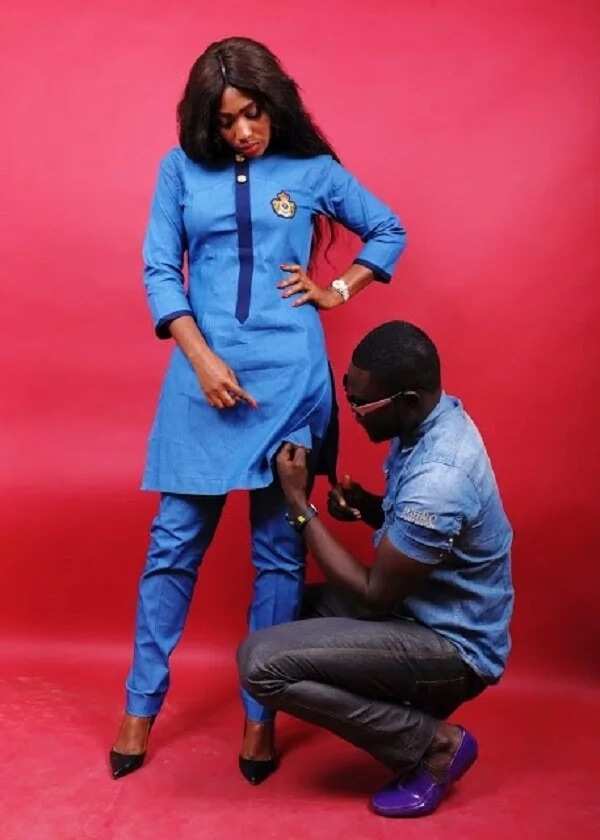 The cut of the female tunic depends on the figure type and the lady's taste. It's usually sewn up to the middle of the thigh or the knee. Nigerian women prefer straight or fitted and slightly flared tunics, as well as with trendy A-silhouette. For this tailoring, you can make an overstated waist and add a slot on the front part, slightly above the waist. The cut is suitable for girls with wide hips. The bottom of the tunic can be made both straight and rounded. The tunic and trousers can be supplemented with small cuts on the sides.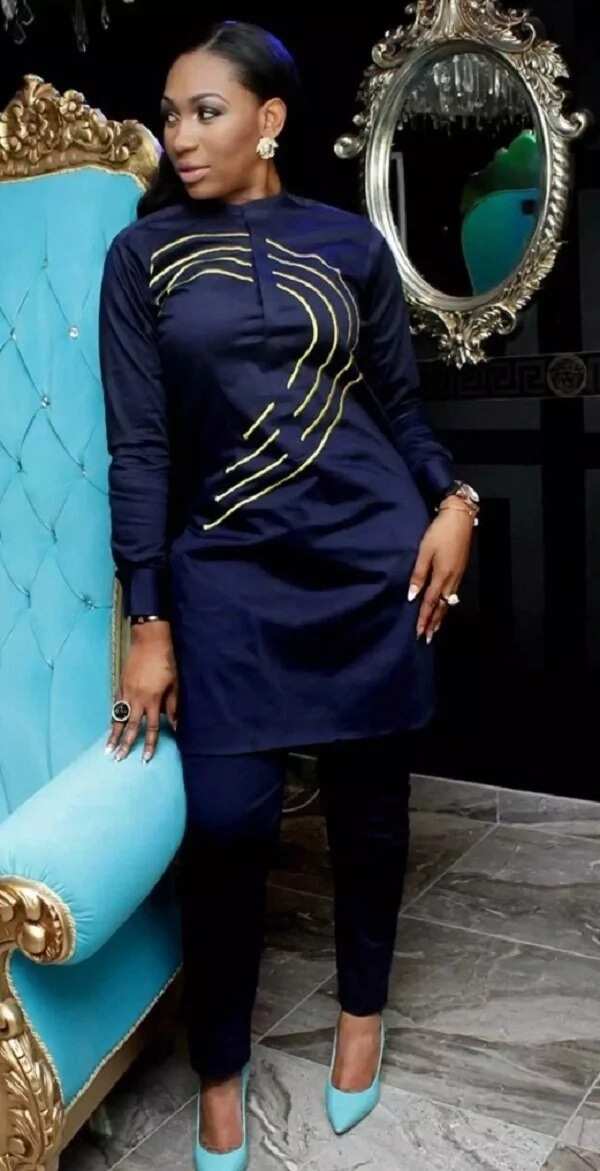 Latest fashion styles
2018 trendy colours are red, wine, pink powder, beige, blue, gray, dark green, golden lime, marina and of course, white. Not all elements of the latest fashion is appropriate for senator style. This style involves the use of cooler colour scheme. But for example, beige, powder, blue and gray colors are just right. This season the universal black is not trendy, but it can be used as a pattern or ornament on the main fabric.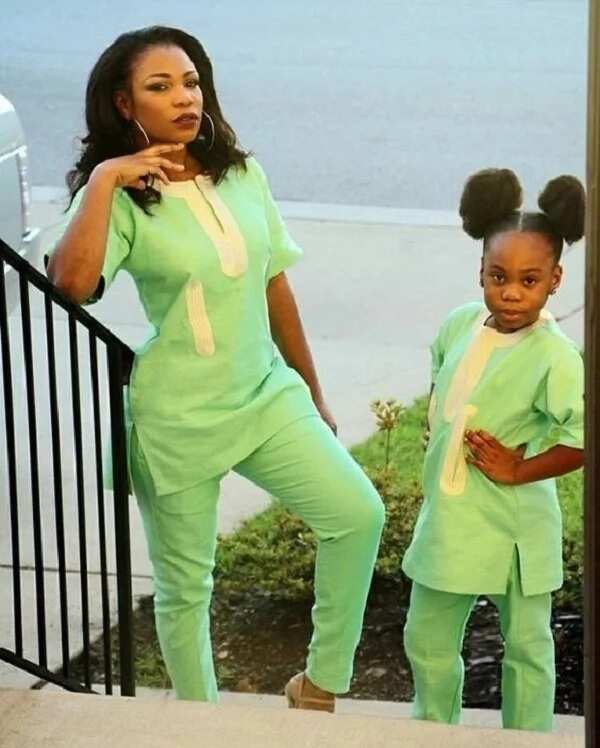 See photos of trendy fashion and style and choose suitable design and color for yourself. Senator style gives you confidence and chic.
READ ALSO: Senator style for men
Source: Legit.ng