- President Muhammadu Buhari is said not to be bothered by the 2019 presidential election
- This was disclosed by the president's special adviser on political affairs, Senator Babafemi Ojudu
- Ojudu said the president is focused on delivering the goods of governance at the moment
President Buhari is currently addressing his mind to surmounting myriad of challenges confronting the nation and as such is not yet interested in 2019 presidential election.
This was disclosed by the president's special adviser on political affairs, Senator Babafemi Ojudu in an interview with the Daily Sun newspaper.
According to Ojudu, 2019 is still far away for the president to worry himself about it.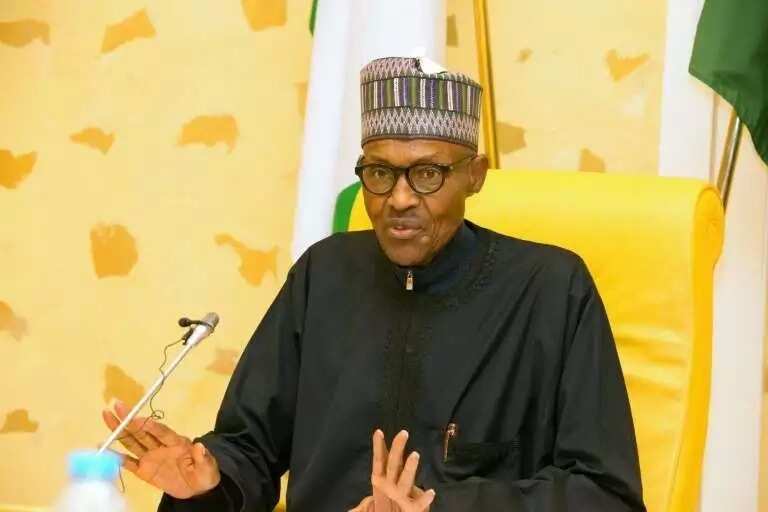 READ ALSO: 2019: PDP needs someone like Sule Lamido to outperform President Buhari - Group
His words: "2019 is still far away, there is 2017, 2018 before 2019. The president will come out at the appropriate time to say whether he wants to run or not.
"As at now, the president is addressing his mind to issues of governance. There are lots of problems confronting the country.
"If you read the budget, government is paying a lot of attention to power, infrastructure and to fighting anti-corruption and he is busy doing all these not thinking about 2019 for now."
Asked what the achievements of the Buhari's administration in almost three years are, Ojudu said the president has done a lot for the country.
He said: "First of all is the diversification of the economy. Before now, we were importing almost all the rice that we eat in this country. Now rice importation has been reduced by almost 90 percent. Right now, there are rice plantations all over the country.
"Look at the North-east, if it had been Jonathan who won the last presidential election, the whole country would have been conquered by Boko Haram now.
"But the Buhari government has beaten back that insurgency. Also, about corruption, it may not have been eradicated but the kind of impunity with which people were stealing money under the immediate past administration has been drastically reduced.
"Corruption cannot be eradicated in all societies but with the Buhari's administration, we have been able to tame it and reduced wastage and eliminate the leakages."
Meanwhile, Ekiti state governor, Ayodele Fayose, has advised President Buhari not to consider seeking re-election in 2019.
The governor advised the president to quit when the ovation was loudest in a statement sent to journalists on Saturday, December 16, 2017 by his spokesman, Idowu Adelusi.
READ ALSO: Youth leader writes open letter to Atiku, declares support for his presidential bid
Are Nigerians truly tired of President Buhari? on Legit.ng TV
Source: Legit.ng