- High-tension cable electrocut*d one person and destroyed many houses in Calabar, Cross River state on new year's eve
- This is the third time in one year the incident is happening
- The latest disaster was said to be as a result of high voltage
Disaster struck in Calabar, Cross River state on Sunday, December 31, as high-tension cable electrocut*d one person and destroyed many houses.
According to The Punch, the incident, which happened at about 7.30pm, was said to have injured two persons at No. 17 Umo Orok Lane in the Calabar-South axis of the metropolis.
This is the third time in one year such incident is happening.
In April 2017, eight persons died at a football viewing center in Calabar Municipality when a high-tension cable fell on the roof of center.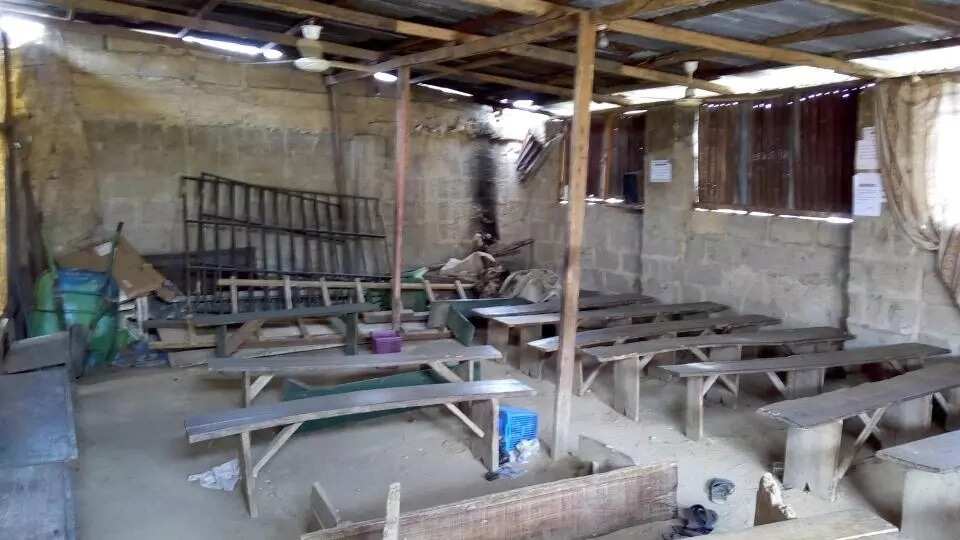 READ ALSO: Survivor of Calabar tragedy where football fans died recounts his ordeal (photos)
In October, another high-tension cable fell on the roof of a residential building along Adak Uko Street in Calabar-South and burnt down a house while two persons were electrocut*d.
It was learnt that the latest disaster was as a result of high voltage.
An eyewitness, Uche Kalu, said the effect of the high voltage also spread, affecting no fewer than six houses and in the process killing a middle-aged businessman simply identified as Joseph.
It was learnt that one of the tenants of an affected building lost N580,000 to the inferno.
Kalu said his wife raised the alarm at about 6.30pm when she observed sparks from the high-tension cable.
His words: "The light went off but at about 7.30pm, the electricity was restored. The spark continued but the voltage was too high and before we knew it, the small transformer near my wife's shop blew and wire fell and current started flowing through everything that had life in that vicinity.
"The fire started burning the houses one after the other. I understand that Joseph had tried to disconnect the appliances in his house when he was electrocut*d. He died. I understand that he (Joseph) had planned to get married in January before his life was cut shut by electricity."
A survivor and mother of three, Patience, said the high-tension cable almost fell on her.
"I am in great pain, but I am glad that I survived it. I learnt that Joseph died, it is so sad," she said.
Five months ago, nine people died in a fire outbreak that occurred at Linc Oil and Gas tank farm in Calabar.
Hafiz Inuwa, the state commissioner of police, who spoke at the scene of the event, confirmed the figure.
READ ALSO: Good men risk their lives to save man trying to take his life on high tension cable (video)
NAF buries pilot who died in Kaduna helicopter crash on Legit.ng TV