- The 2017 Calabar carnival has been nothing but fun all the way
- The bikers carnival show took the annual event to a whole new level
- Governor Ben Ayade and former governor, Donald Duke, caught the eye with their vintage eye-popping bikes
No fewer than 250 bikers from Togo, Morocco, Lagos, Enugu and other states of the federation participated in the bikers carnival show on Wednesday, December 27, in Calabar.
The event which witnessed a massive crowd line up by the road sides of all the major routes was a massive success.
The 2017 bikers show was a display of talents across the carnival routes as the crowd were entertained with stunts and other theatrics from the riders.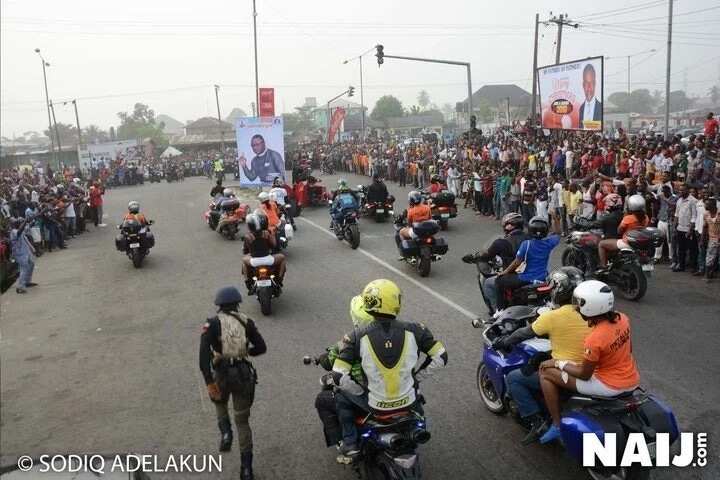 Governor Ben Ayade and former governor, Donald Duke, caught the eye with their vintage eye-popping bikes.
READ ALSO: Governor Ben Ayade pays December salary in November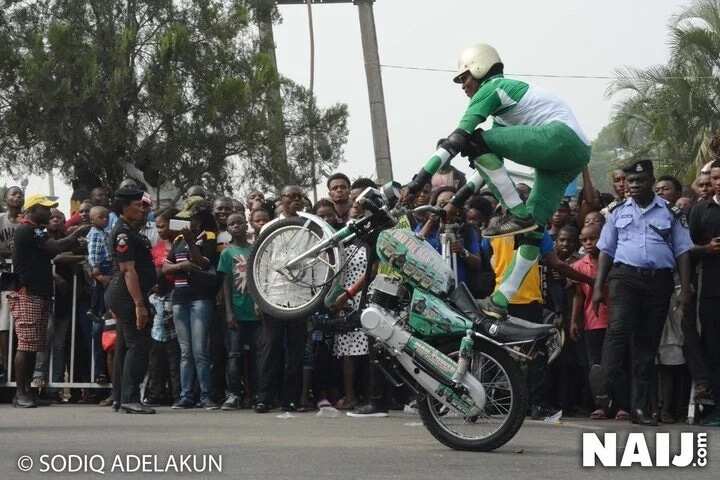 Ayade, who is the patron of the bikers club, stole the show with a red-coloured scorpion-like bike with his wife, Lynda as his sole passenger.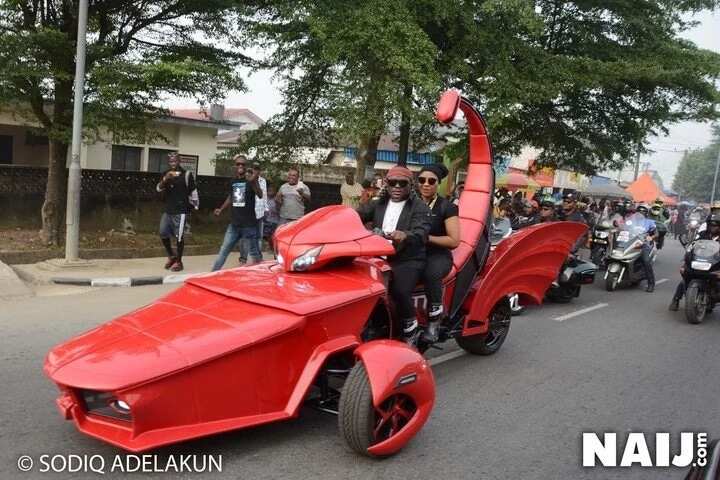 Legit.ng also spotted a couple of female bikers who participated at the event which was filled with fun and excitement.
"This is one of the event I look forward to when I come to the Calabar carnival every year," a Nigerian living in Canada, Ola Adegbayi told Legit.ng.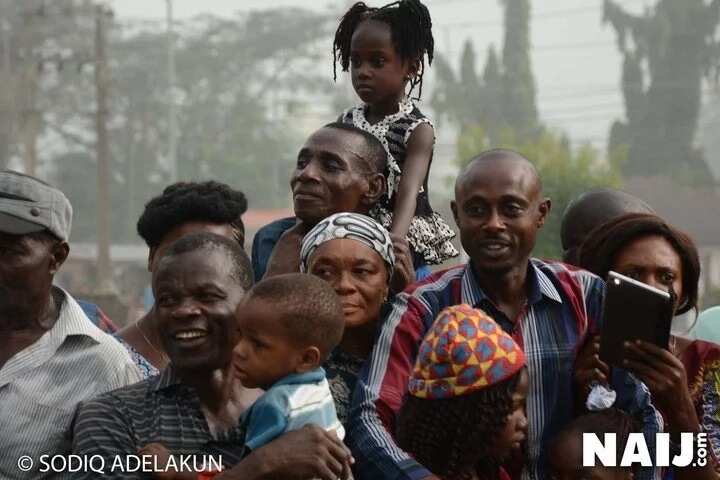 On her part, an indigene of Cross River state resident in Lagos, Irene Offiong, praised Governor Ayade for sustaining the carnival despite the economic challenges of the country.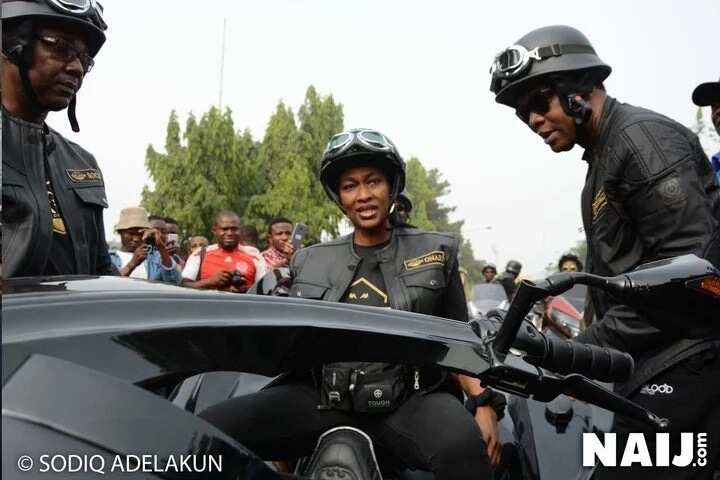 Her words: "The governor has done well sustaining this carnival inspite of the economic challenges this country is facing.
"This is the only event that makes us happy as Cross Rivereans and it also enables to enjoy our holidays with our families and loved ones.
"I don't miss for anything every year. The carnival also provides an opportunity for our people to make brisk businesses due to influx of people into the state."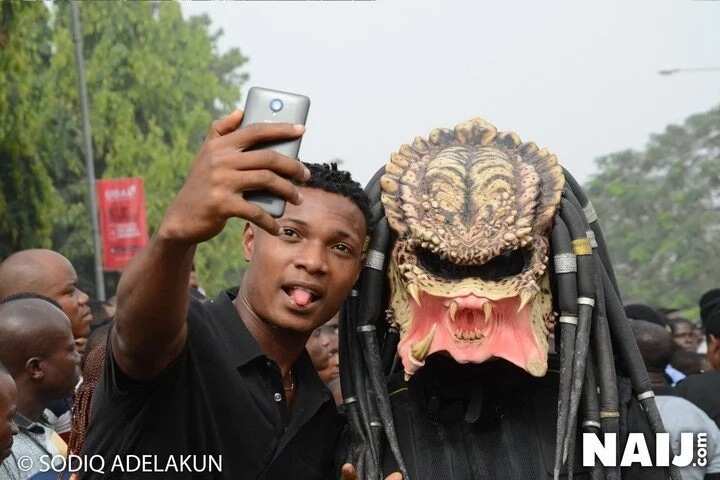 Watch a video of Governor Ayade riding on his bike below:
Meanwhile, no fewer than 26 states participated in the 2017 Calabar cultural carnival held on Tuesday, December 26 in Calabar, the Cross River state capital.
The colourful parade was held at the UJ Eusuene stadium in Calabar with hundreds of residents and tourist trooping into the sports arena to catch a glimpse of the dancers.
The event offered an opportunity to all the invited states to showcase their rich cultural content to the world.
READ ALSO: Nigeria police trying to cover up the death of Joy Odama - Cross River government
UNICYCLING: Meet Nigerian youngsters cycling their way out of the hood on Legit.ng TV
Source: Legit.ng