German visa application in Nigeria
Getting a German Embassy visa is a must for practically all those who want to travel abroad. European countries, such as Germany, require visas from citizens of Nigeria who want to enter the country, especially if it's for work or studying. There are specific rules of getting Germany Embassy visa form and the process often seems to be complicated but in fact, you need to know only several useful things that are listed below!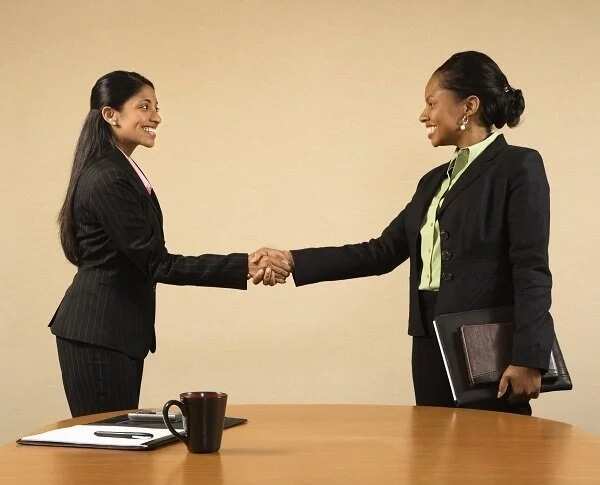 Several Things about German Embassy Visa Application in Nigeria
Many people planning to travel to Europe for the very first time get puzzled when they discover the processes involved in visa application. It seems to them that the process of application in the German Embassy is very tough and that it's practically impossible to pass an interview. In reality, everything is much simpler, otherwise, nobody would have ever tried to travel abroad.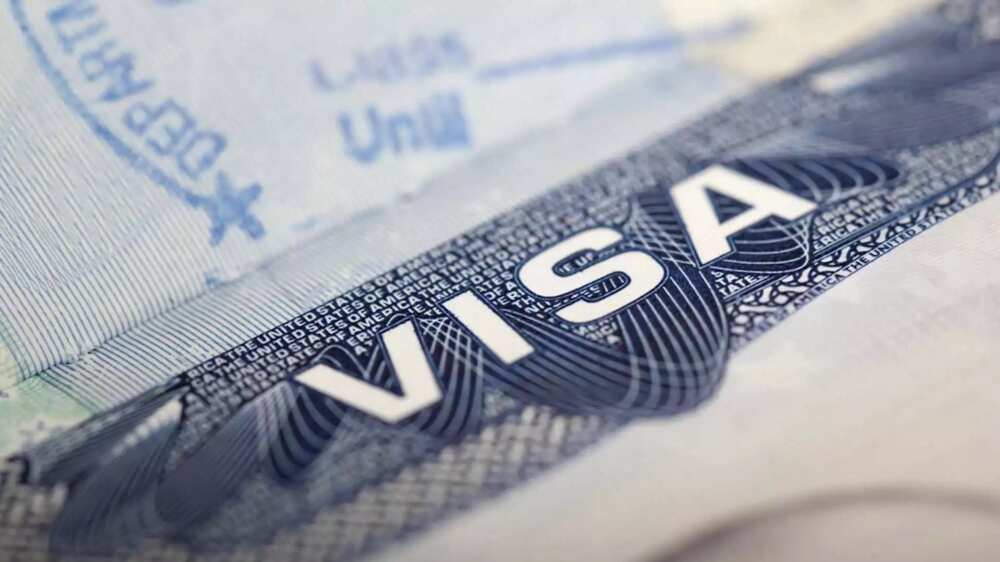 READ ALSO: Easy steps to apply for Canadian visa from Nigeria?
Of course, it can be quite complicated for those who have yet no experience in visa applications and do not know how to act correctly. Of course, it costs money. Still, it's necessary to make things clear from the very beginning. A visa is a document that allows you travel legally and stay within a country for a certain period of time. There are people who manage to get into foreign countries without any visa but it's a severe violation of the law. If their fraud is discovered, they are sent out of such countries and are never allowed to enter it again.
As a law-obedient citizen, you should simply take advantage of the following explanations and tips on the process of getting a German Embassy visa appointment, and entering the country will be much easier for you. Just keep on reading, and your visa application won't be turned down.
Do I Need an Agent To Get A German Embassy Visa Appointment In Nigeria?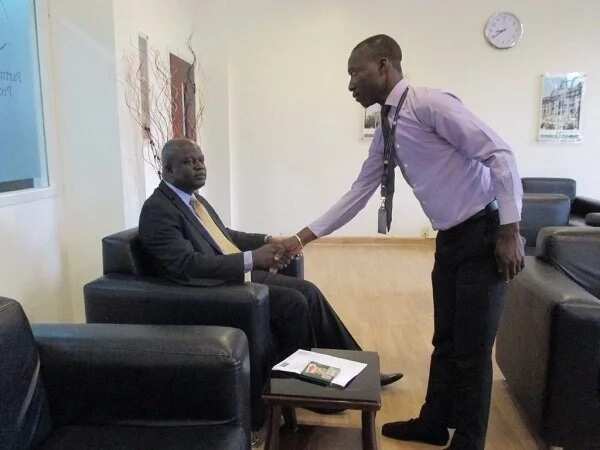 No, you don't. You can easily apply on your own and receive an appointment and a visa. In fact, most of the so-called agents who offer their services or assistance in the process of getting a German visa are simple fraudsters.
They can do nothing to force the Embassy to accept your application if it doesn't want to, and neither can they do anything that you can't do on your own to receive the visa. As a rule, such helpers simply take your money and vanish without a trace, leaving you without any needed documents, in the middle of the way.
Types of German Visas
There are two types of visas available for the citizens of Nigeria: short-term ones and long-term ones. Short-term visas are issued for 90 days and this time is considered to be enough to visit friends or relatives, or complete a business trip.
In case you are planning to stay in Germany for more than 30 days, you are supposed to apply for a Schengen visa. It's used by those who come to Germany for studying, work, long treatment, reunification of the family, and other matters that last for a long time. When getting a German Embassy visa form for application, you need to make sure that you've taken the correct one for the type of the visa you want to receive. The forms are available on the Internet and they also require your pictures.
German Embassy Visa Requirements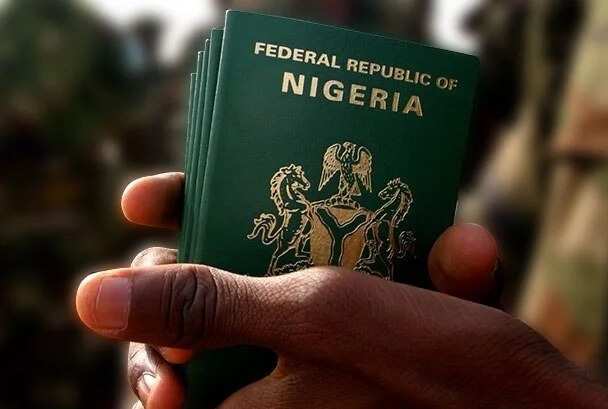 There are no specific or unusual German Embassy requirements for visa, still, it doesn't mean that you can do what you want. There are several important points to keep in mind because they can influence your success.
You need to know exactly why you are going to travel to Germany and be able to explain it in detail to the immigration officers at the German embassy appointment.
You need to provide only correct information that can (and probably will) be checked. Any false detail in the data you provide when filling out the German Embassy visa application will make them turn your application down.
You need to visit the application center after filling out the form during its official working hours and receive your personal number.
You need to be able to pay the German Embassy visa fee, which is not fixed. Once you decide to apply for a German visa, find out how much it will cost you because of the cost fluctuations.
You need to have an international passport with at least two free pages where the officers can stamp your visa.
You need to be ready for a personal interview with the immigration officers. It's hard to predict exactly what German embassy visa interview questions would be this time. Yet, no matter what else they decide to ask you, you need to be ready to strongly convince them that you have reasons to go back home after your visa expires. Such reasons can be a job, studying, family members, property, business, etc.
German Embassy Visa Tracking: how it works?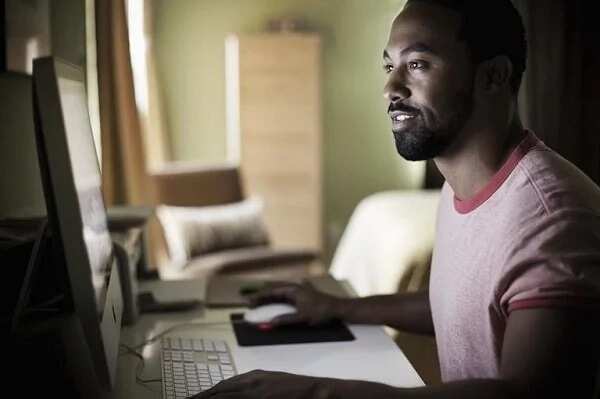 Remember, when you visit the application center, you receive a personal token number. This number is unique and nobody else can have it. This number is a very useful, because, with it, you can track the process of your visa issuing. There are official German embassy services online where you can enter the number and see whether they have already issued your visa, whether you need to wait a little more, or whether your application was turned down.
As a rule, it never takes longer than two weeks for a visa application to be processed. If you do everything correctly, there should be no problems with your application and you will soon be allowed to enter Germany as a tourist, worker, student, or else. After you pass the interview, pay the fee and leave your application to the officers, you can go home and wait for a call from them.
How to Apply for a Long-Term Visa
The process is actually the same with just a few differences:
Candidates for a long-term visa cannot apply online. They need to have an appointment personally by calling the Embassy. This is the only way to receive a visa, which is required for students, for persons who want to work legally at German enterprises or as Au Pair, for patients of German hospitals, etc.
When the applications are approved, their owners need to personally bring their international passports to Abuja or Lagos affiliates.
All long-term visas must be applied for and completed in the Embassy and provided to the Embassy.
What's the Difference between an Embassy and a Consulate?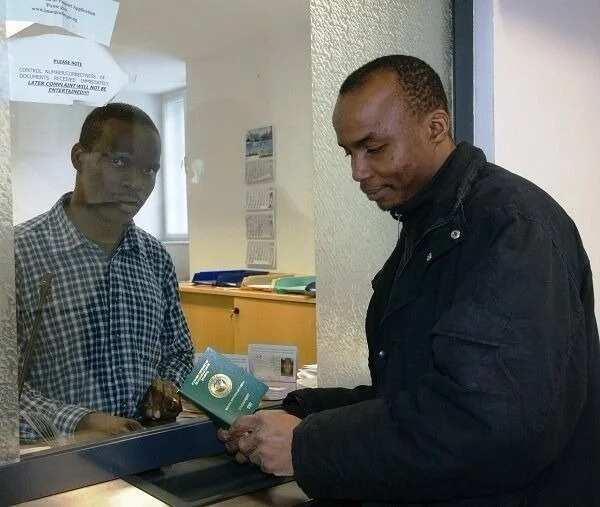 The Ambassador of Germany is the highest German official in Nigeria. The Embassy is located in Abuja where he (or she) lives. The Consulate is located in Lagos and it exists to provide people who live far away from Abuja with services of the Embassy in their own region.
The services these two institutions offer are practically similar, as the Consulate is simply an affiliate of the Embassy. Still, there are some things (application for a long-term visa, for example, as we have already mentioned) that the Consulate cannot do. So, in such a case, they send people to the Embassy directly.
So, now, you have everything you need to know to apply for a German visa of any type and successfully get it. It's for sure that you don't need any other helpers to assist you in getting the visa. You are the one who can handle it all and pass all the tests. As you can see from the text above, there's nothing complicated in applying for a German visa, especially with all those forms available online.
We wish you success and a pleasant journey!
READ ALSO: How to fill in visa application form
Source: Legit.ng