Best tips on how to win a man's heart
All is fair in love and war – true or false? If you are a fan of radical actions on the battlefield of love, you will definitely say true. And it's a good answer. Unrequited love and the desire to get a handsome guy, who does not pay any attention to you, can drive you crazy, deprive you of sleep and appetite and exhaust your soul. To prevent your suffering, here is a step-by-step instruction or tips on how to win a man's heart. You should take advantage of it properly and become the happiest woman, bathed in the rays of his love.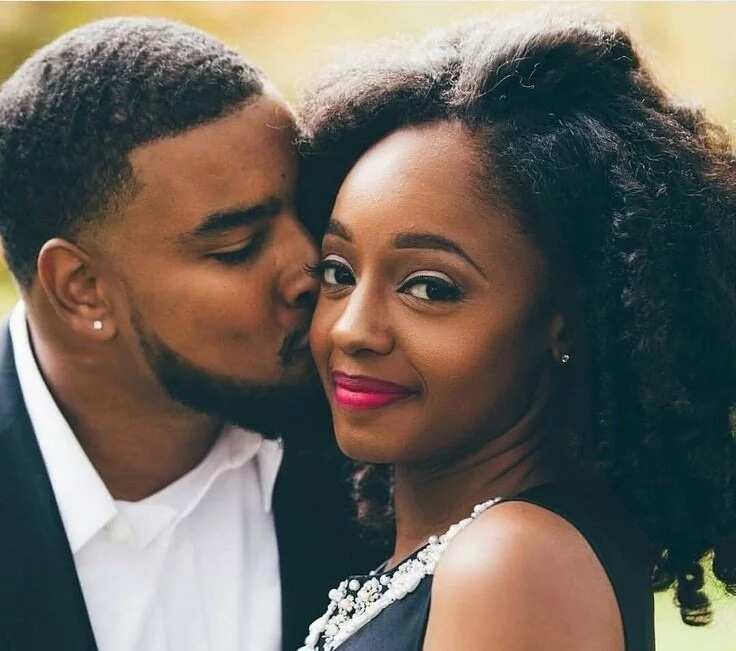 How to win a man's heart
To begin with, you should properly assess the situation. Cases are different, and each of them will require different solutions.
What are your chances?
If the guy you like is in the circle of your friends, you see him every day and communicate, psychologists say it is not that difficult to conquer his heart. It will be much harder if the object of your attraction lives in another city or even country. Distance is not a good friend in love affairs.
Your social status
Do not know how to keep a man? Evaluate what social position you occupy. The further away your social status are from each other, the more difficult it would be. Scientists note that it is much more complicated for a director to descend to relations with a simple worker. Although there are exceptions, even in such cases.
READ ALSO: What do Nigerian men like in a woman?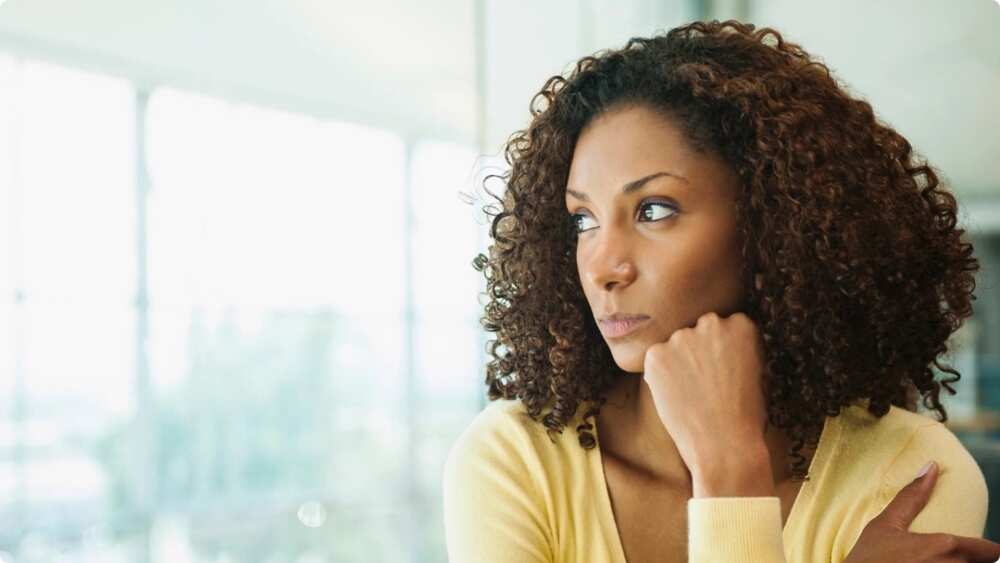 His personality
Before you start, try to find out some useful information about him; how he lives, what his interests are. A correct, sober, objective assessment of the situation gives you a 50% assurance of a successful outcome. If there is no chance, it is better to give up the idea and find a more worthy object of your attention. Be able to set realistic goals for yourself.
How to make him love you
Let's go to the next crucial point – your appearance. According to many researches, men are visual creatures. So use your appearance wisely to draw his attention. How do you make a guy love you using your appearance?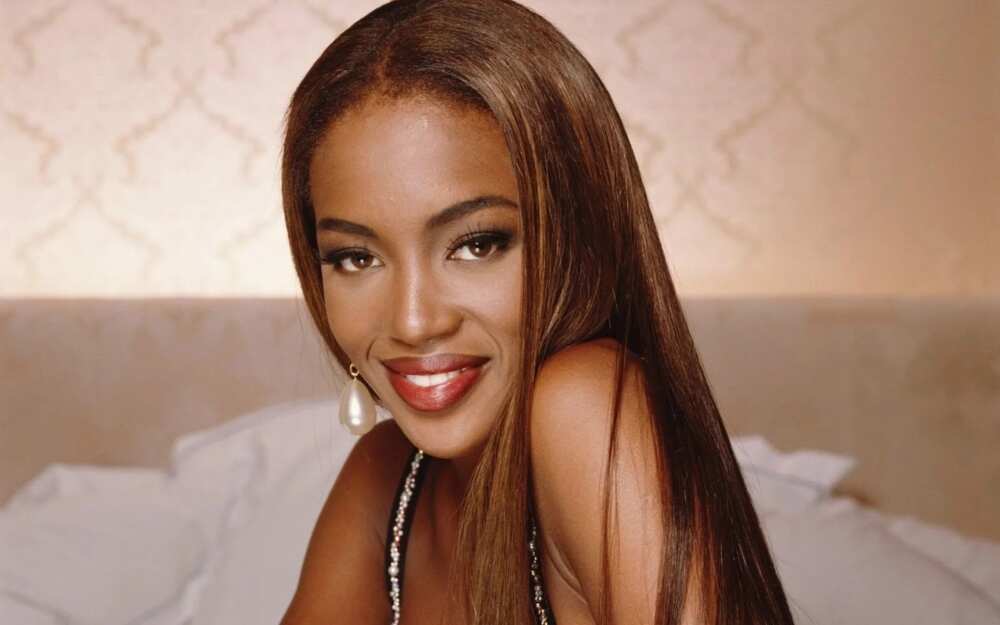 Find out what kind of girls he likes. If he is a conservative, do not wear miniskirts and blouses with plunging necklines. If he is trendy, you may have to go broke on Gucci and Chanel. Be ready to turn from boring to super chic or loose a few pounds if it suits his preference.
A well-groomed, neat look is the key to your success. Forget about flaky nail polish, careless hairstyle and tights with holes. You need to show him that the very woman he wants is you.
Wear heels, get quality and inviting perfume, put on jewelry. All these details will complement your image and turn his attention to your divine beauty.
Change, experiment and always be in his presence. He must see how good you are. A man cannot resist the charm of a well-groomed woman. Now the last but definitely not the least step is to choose the right plan of action.
How to make a guy love you more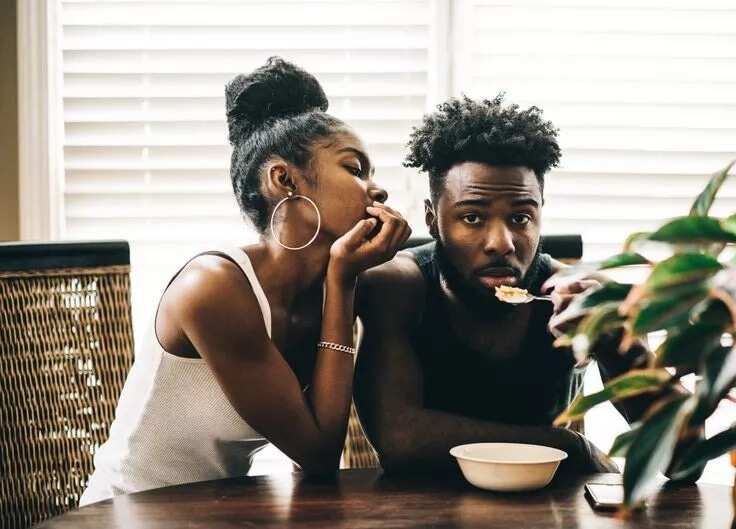 To win the heart of the man you love, you need to behave properly with him. Many women make terrible mistakes by starting to flirt, belching out vulgar words in his presence and invariably end up sad and alone. How can you make him love you forever ? Psychologists in this case recommends:
be natural and do not lie to him: he must fall in love with real you;
become friends: show him that he is interesting to you as a personality, as a friend; this will allow you to spend more time with him;
do not try to control him or his freedom. As soon as you begin to interrogate him on where he was and who he spent time with, he can immediately put an end to your relationship;
be feminine, you do not need to adjust to fit his masculinity and talk how much you love football or power bike rides;
respect him, ask for his help or advice, show that you respect and appreciate his opinion;
do not talk too much, men fall in love with women who know how to listen.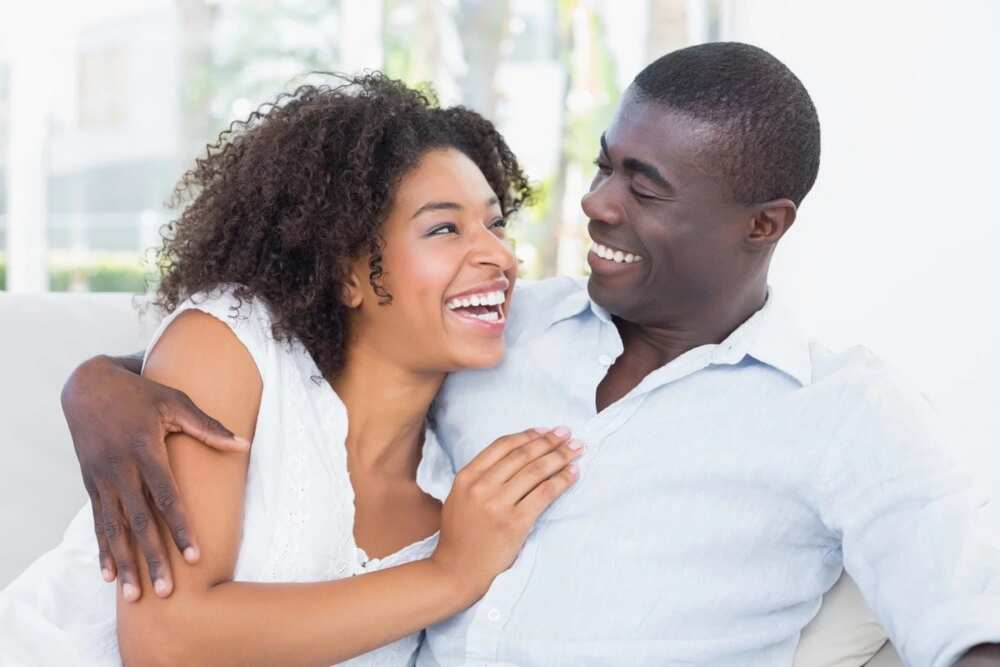 As you can see, to win a man's heart is not that difficult. The point is that he should not notice that the initiative is coming from your side. But if your pillow still gets wet at night from tears because of unrequited love, stop punishing yourself. It is time to move on to actions that will end in victory. Remember, the reward of this victory is your own happiness.
READ ALSO: 10 apology text messages for your loved one
Source: Legit.ng