Thousands of students from Nigeria and some foreign countries (their parents as well) are curious to learn how much JAMB form is for 2018-2019 school year admission. 2018 is just around the corner and the final cost of UTME and DE applications has been revealed. Find out the final legit price for the college and university registration forms set up by Joint Admission and Matriculation Board. It is time to prepare for the tests.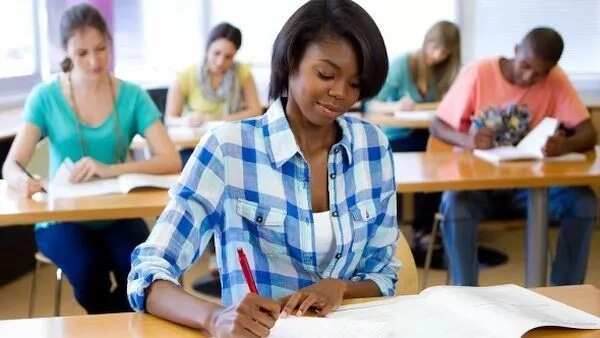 There are two types of applications, DE and UTME, that are available for purchase. Candidates who have plans to study here should apply from December 6, 2017, to February 6, 2018. Students have two full months to apply either for Direct Entry (also called DE) or Unified Tertiary Matriculation Examination (also known as UTME, short abbreviation) JAMB form.
JAMB official website
Where should candidates search for the real JAMB registration form, DE applications, registration templates, news, and all other educational materials related to the Joint Admissions and Matriculation Board mission? Of course, you should visit the official site and read all the necessary info and additional how-to's from the legit source.
JAMB in Nigeria has two websites. One site, http://www.jamb.org.ng/, has only general redirects to the second official website, http://www.jamb.gov.ng/. This is the place to double-check all the details about examinations for entry into Nigerian colleges and universities, both private and public.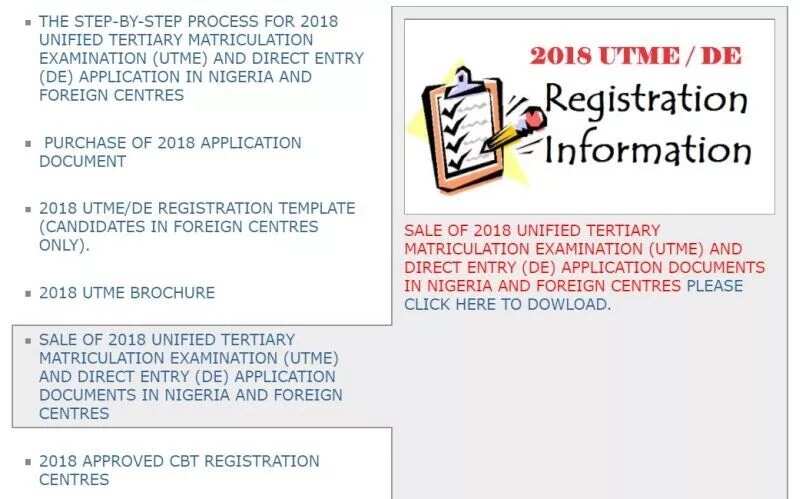 How much is JAMB form
The registration fee for each UTME/DE application form for 2018-2019 is 5,000 Naira. Besides, local students who would like to get additional textbooks would have to pay 500 Naira extra.
It costs 20 US. dollars for foreign applicants.
Those who register at computer-based test centers might be charged an extra 'service fee' that must not exceed 700 Naira.
There is no additional fee for CDs that have some information such as eBrochure and JAMB eSyllabus.
READ ALSO: JAMB offline software: how to install and use?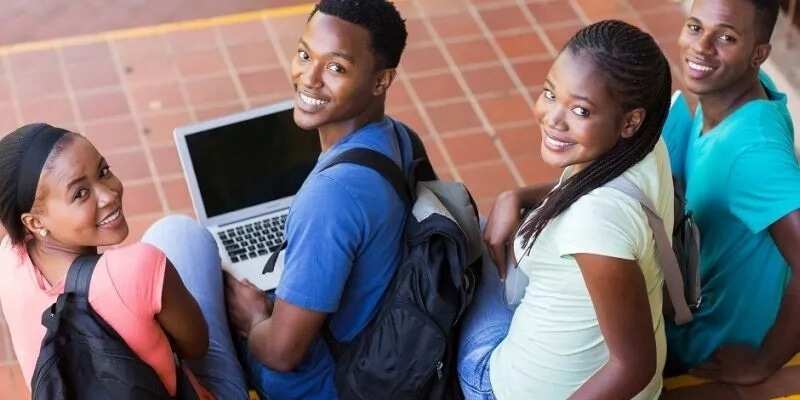 Price of additional mock examination
Each student who registers for the DE or UTME has also an option to practice before the final exams. The practice will take place at CBT centers that have official accreditation. Those candidates who wish to test the real examination atmosphere will have to pay 700 Naira as the mock-registration fee. This type of payment can be collected only by the CBT center to which the student is assigned.
This is the cost of the practice before the official examination only and has nothing to do with the JAMB form fee.
By the way, an additional exam will be organized on January 22, 23, and 24. Students who are interested in taking the practical test have to indicate their interest during JAMB registration.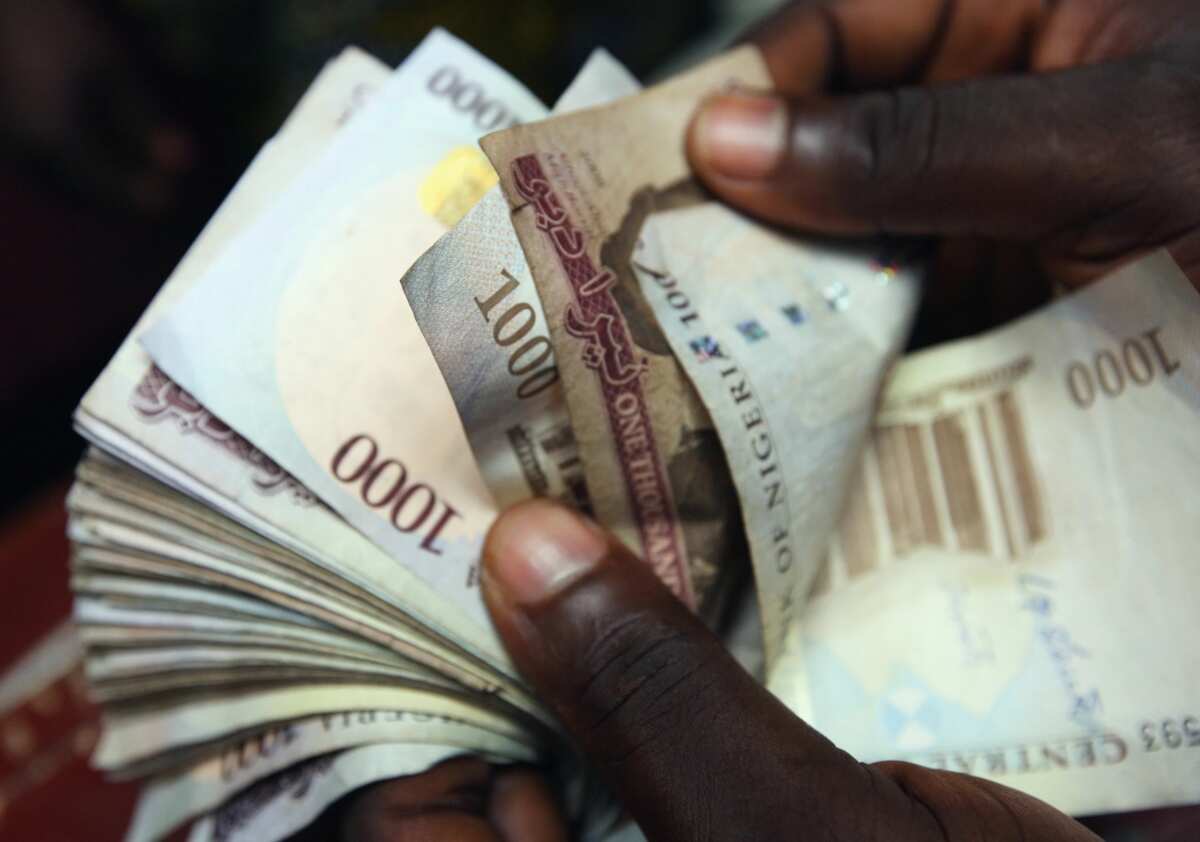 Total JAMB cost
JAMB 2018-2019 registration form for Nigerians – 5,000 Naira
JAMB form for foreigners – 20 US. Dollars or its equivalent in foreign currency
Registration fee at computer-based test center – 700 Naira
JAMB textbook – 500 Naira
Test examination version (this part is completely optional) – 700 Naira
In other words, it should be a total of no more than 6,200 Naira for Nigerian students to register for UTME and DE examinations for the 2018-2019 academic year. The prices are pretty much the same as in 2017, which is really good for both students and their parents.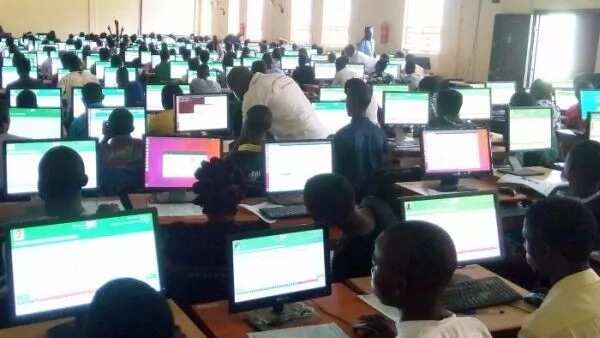 Types of payments accepted
There are 6 payment methods accepted by JAMB:
Payment through Bank (cash or debit/credit card)
POS (credit/debit card)
Paying through mobile money operatorS (cash)
ATM (credit/debit card)
Online payment through JAMB official website
USSD/ERCAS/NIBSS method (through the phone)
Please keep in mind that only official organizations can accept your JAMB registration. In other words, anyone who is applying for the tests should double check that the center or office that accepts payments is officially accredited by the Joint Admissions and Matriculation Board.
If you register and pay to centers that are not permitted by JAMB you will be ineligible to join the examinations that are scheduled for March 2018.
READ ALSO: JAMB validation of pin and serial number procedure