Top 10 classified sites in Nigeria
In order to have high sales figures, every businessman must bring the information about his products or services to the maximum number of potential buyers. Often, this requires money and efforts, although there are a few economical ways. Classified sites in Nigeria provide an opportunity to advertise on the Internet for free. This is an excellent alternative to TV, radio, newspapers, and billboard ads.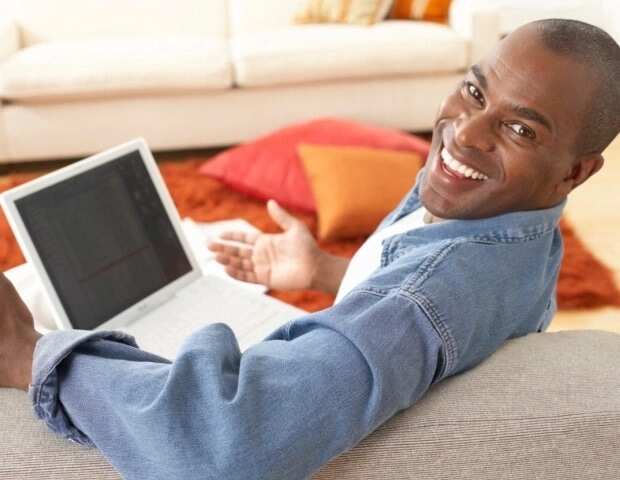 You can post free classified ads on a large number of online resources and enjoy having more people learn about your product.
Be prepared to spend some time to regularly to update your ads. However, it is only by getting experience that you know the right places to place your ads.
The more sites you use, the better. But it's recommended to start from the most effective advertising platforms. In this article, will be mentioned the top 10 options in Nigeria.
1. Jiji.ng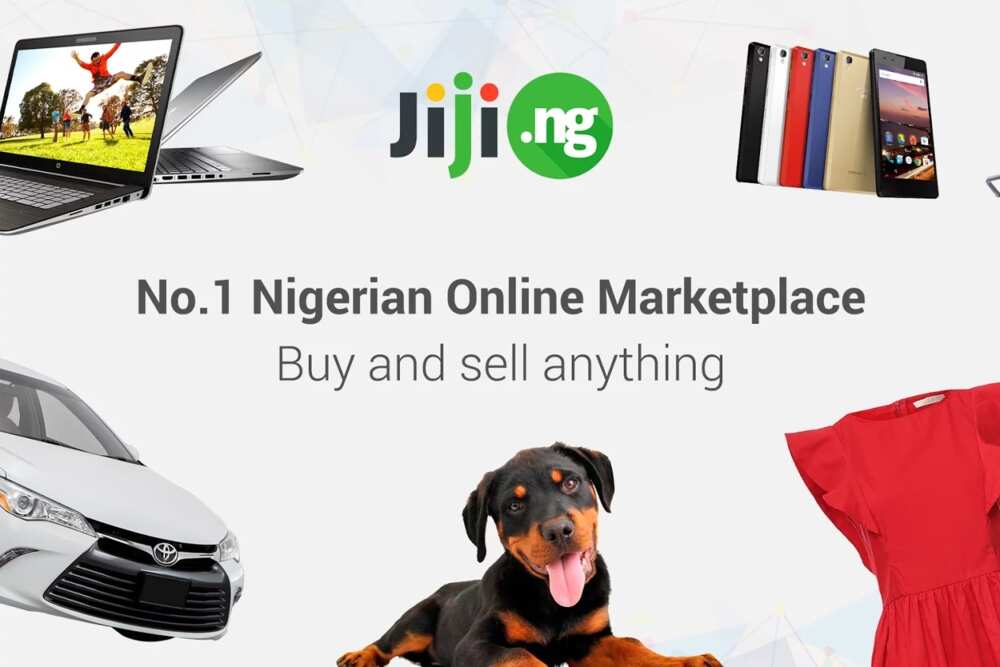 This is a rapidly growing online platform for ads. There is a high likelihood that it will meet and surpass its competitions soon enough. Many people prefer Jiji because it is an extremely simple portal. You do not have to too much time and effort to understand how to place an ad or find the right product. Enjoy maximum convenience when you use this website.
2. OLX Nigeria
www.olx.com.ng is one of the best buying and selling sites in Nigeria. According to reports, OLX has the highest number of classifieds on its platform.
Of course, because of the large number of users, there is a possibility to meet fraudsters depriving people of their hard-earned money. However, ensure you only pay for product you have checked personally and always be careful.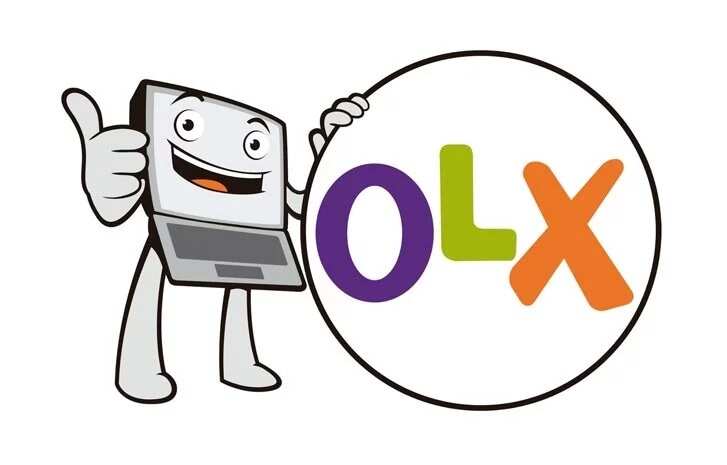 3. Tradestable.com
Like OLX, this resource is one of the leading ones in Nigeria. You can choose what state you want to buy or sell your product. The convenient search tools and categories make things easy for anyone using the platform.
READ ALSO: Best job sites in Nigeria
4. Mobofree Nigeria
This portal has been around for a long time. There are a lot of regular and new users. The site provides information about the thousands of products cataloged according to categories. You only need a few minutes to find the right goods or make an offer to potential buyers.
5. Ady.ng
Ady.ng continues to attract new buyers and sellers. The site has several services for classified ads and business proposals. This project is definitely worth a closer look because it has excellent prospects in Nigeria.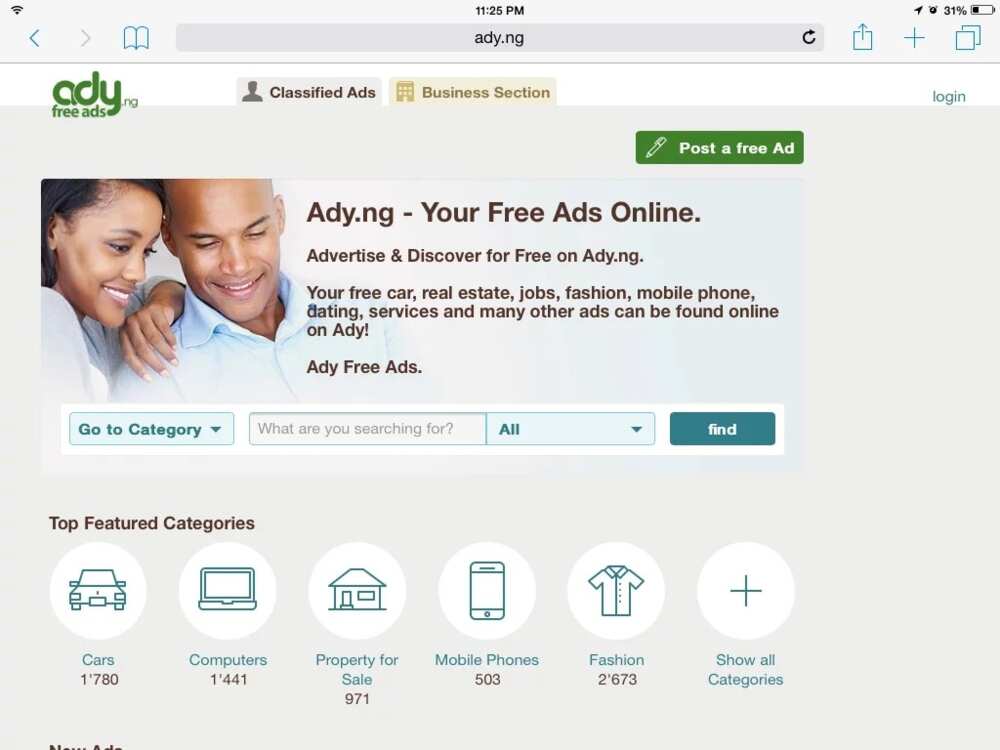 6. Cheki.com
This site specialists on cars. If you want to sell your vehicle or buy a new one, place an advertisement here. Before long, you will find the right person and even conclude a profitable deal.
The portal is very responsive and convenient. For a quick search, you may specify the car type, price, and other data.
7. Efritin.com
This platform is relatively new in the market but it is already being used by quite a large number of people. Their TV campaign made them quite popular in a short time. And so far, users are enjoying it.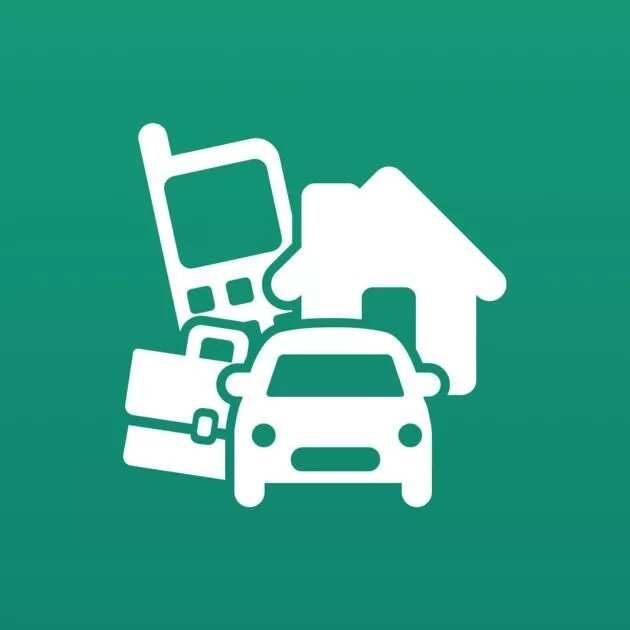 8. Adverture.net
Everything you need can be found here. Not only can you buy and sell goods but you can also order food in restaurants, call a taxi, and use many other services.
9. Anunico.com.ng
As a free classified site, this one is not only popular in Nigeria but beyond as well. You can buy, sell, find job, vehicles, properties for rent, find necessary services and courses.
10. Ngosi.com
It is another free classified site gaining popularity in Nigeria. It is quite easy to use.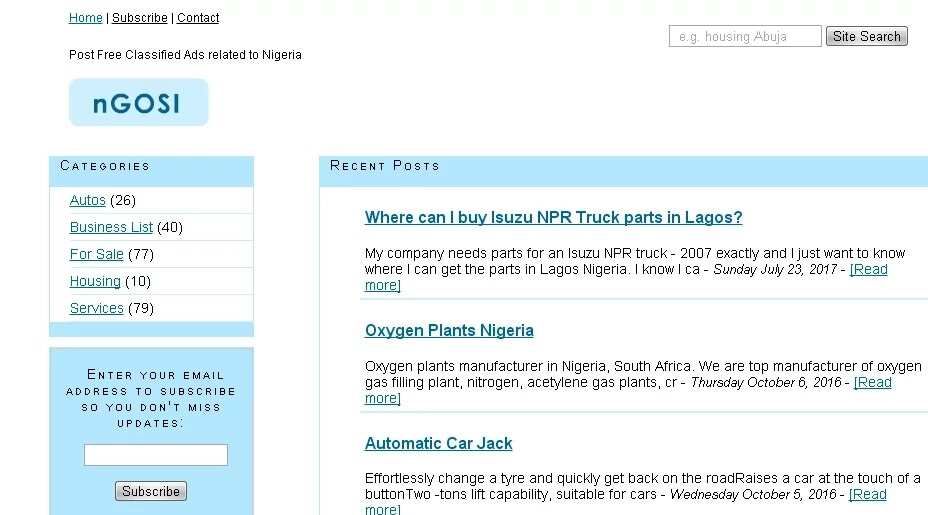 There are also some other sites you may want to consider:
Adbushi.com
Zokija.com
Zazebra.com
1stnaira.com
Adsafrica.com.ng
Ojait.com
Freeads9ja.com
Nairaoutlet.com
Ahmsta.com
Whitedrum.com
Africavenue.com
Locanto.com.ng
Nigeriads.com
Bnshub.com
Afribaba.com.ng
Ng.globalfreeads.com
Ibileworld.com
Connections.com.ng
Privateproperty.com.ng
Koko.com.ng
Car.com.ng
Adsark.com
Advertise.com.ng
Expatads.com
Mamymarket.com.ng
Clicads.com.ng
Kerawa.com
Jobspire.com.ng
adsno1.com
Car.jumia.com
Ojabuy.com
Adeex.com.ng
Gidimarket.com
Hutbay.com
Advertising.com.ng
For-sale.com.ng
Inkukka.com
123nigeria.com
As you can see, there are quite a lot useful sites for free advertising. Grow your business with convenient online tools. We hope that above-mentioned information was useful. Good luck!
READ ALSO: Top 10 betting sites in Nigeria
Source: Legit.ng