Olu Jacobs family life history
While being one of the most recognized and famous actors in Nigeria, Olu Jacobs is also a devoted family man. He and his wife are loved and admired by the public because of their pure and beautiful relationship and natural chemistry. In this article, you will read everything about this talented actor, his loving wife, and children. Find out the most exciting facts about Olu Jacobs family.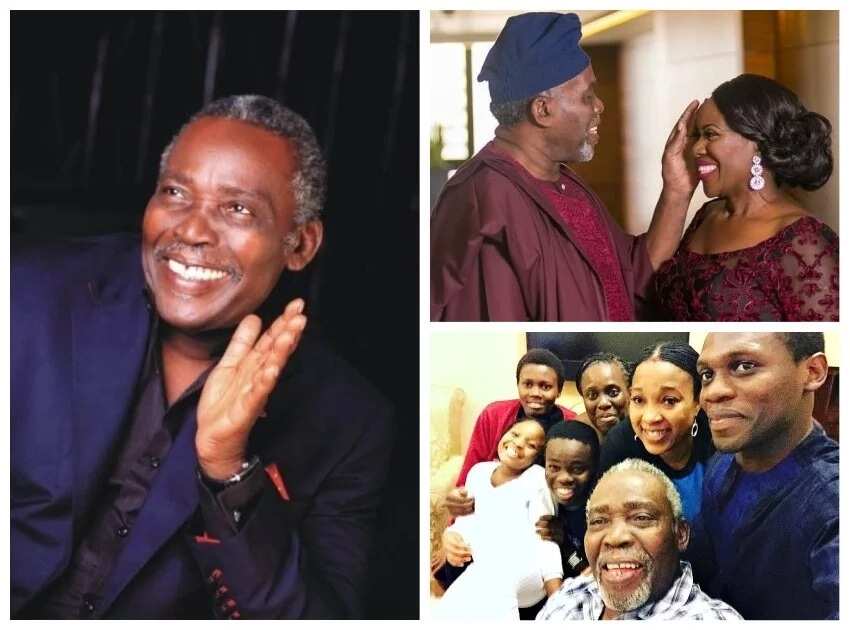 Olu Jacobs: how did he become legendary?
Born in Egba Alake on July 11, 1942, Oludotun Jacobs knew from the very start what he wanted from life. Acting was his passion – at school, he was a part of the drama group. His parents, however, were displeased with their son's career choices and did not want him to become an actor. But Olu Jacobs was sure acting was his calling. Later, he went to England to pursue his education, and that was where his acting career blossomed. This man played roles in hundreds of Nollywood movies and became the most famous and well-paid actor of his time. However, this generous man never forgot about his family.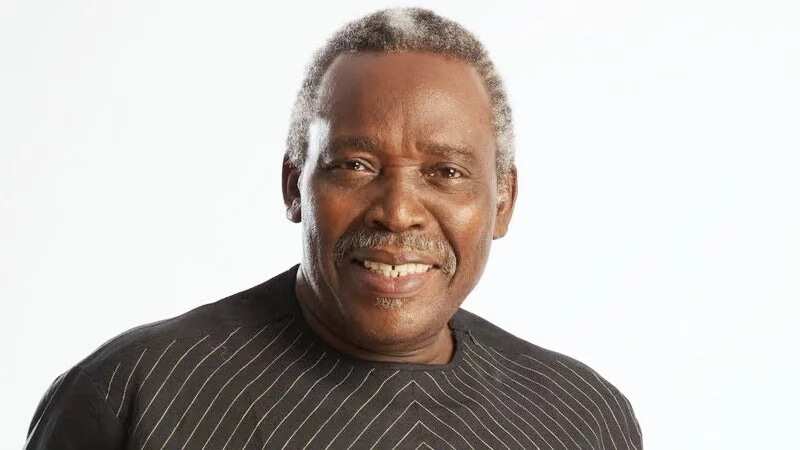 He is married to a fellow Nollywood actress, Joke Silva. Recently, the couple celebrated their 32nd wedding anniversary, and they are still going strong. Nigerians adore this couple because they always look happy and delighted with each other whenever they are seen in public. Besides, they clearly love and admire each other if they lasted in marriage for so many years.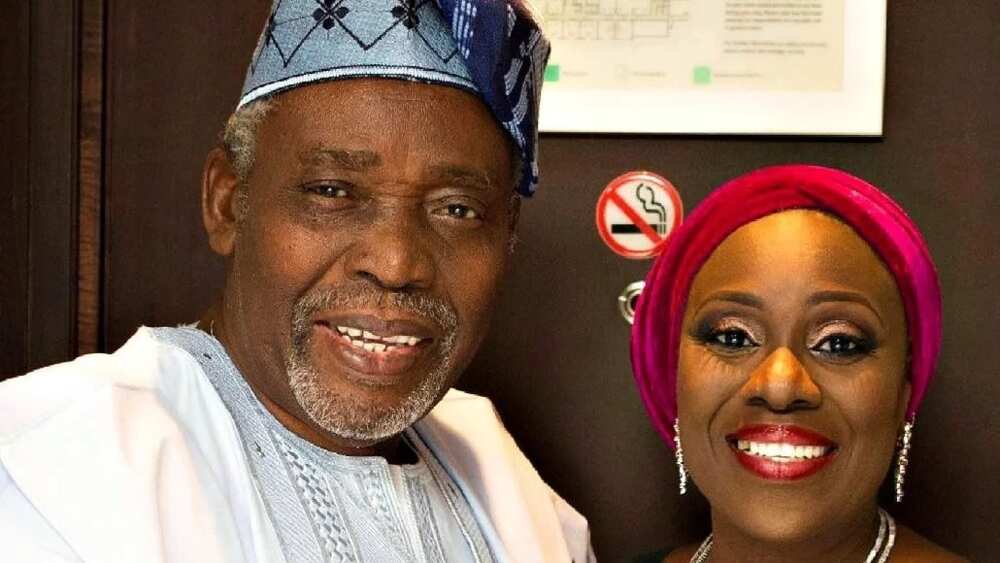 Olu Jacobs and wife and children: curious facts about them
The famous actor met his future wife all the way back in 1981, at the National Theatre in Lagos. Both were rehearsing for the same play. When Olu Jacobs looks back and remembers that moment, he says that he knew from the very start that Joke Silva will be his future wife and best friend.
Olu refers to his wife as his life partner and describes her as the most beautiful lady in the world. The couple has never been involved in any celebrity scandals, and they live modestly in the shadows, letting other drama lovers have their moment of fame. They are widely known as Nollywood's most celebrated couple, and this says something.
Olu Jacobs says that the key to their successful marriage is that apart from being a married couple, they are great friends and can always lean on each other. The actor thinks that everyone should marry people they trust because in his case it turned out to be a huge win. Olu Jacobs and Joke Silva care a lot about each other, and they share a mutual respect.
READ ALSO: Sweetest love story in Nigeria: Olu Jacobs and Joke Silva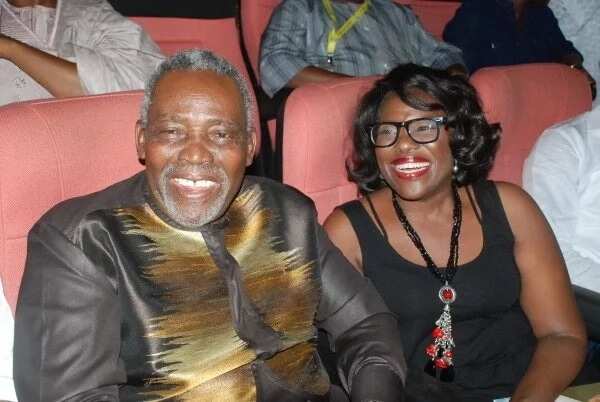 It is interesting that Joke Silva officially changed her name to Joke Jacobs after the marriage; however, she still goes by her maiden name at work, because she gained recognition as Joke Silva. Olu Jacobs commented on her choice, saying that his wife is her own person, and while she officially is Mrs. Jacobs, she became well-known among her audience as Joke Silva and keeps working under this name. The actor also laughed off all the rumors about their separation, based on his wife's stage name remaining unchanged, and said the media outlets are absolutely ridiculous for spreading them.
Olu Jacobs' wife is actually a famous actress in Nigeria, just like him. Joke Silva has won numerous awards in Africa, including the Best Actress at the Africa Movie Academy Awards ceremony, which she received twice. Apart from being an actress, she is also an ambassador and TV presenter. You can see that Joke Silva-Jacobs is a gifted and smart woman.
Olu Jacobs and his wife have two sons, whose names are Olusoji (the older) and Olugbenga (the younger). There is not much known about Olu Jacobs children, as they both prefer staying out of the spotlight. It has been reported that both of the famous actor's children received their education in the United Kingdom, just like their father when he took his first steps in acting.
The older son, Olusoji Jacobs, is already successful – he is a general manager of a company called Lufodo Production, which is owned by his parents. According to reports, the Jacobs brothers do not show any interest in acting, despite growing in a family of actors. Sometimes Olu and Joke share happy and proud photos with their children. For example, when Joke shared a photo with Olusoji, it was clear that he really looks a lot like his dad. The other son of the couple, Olugbenga, rarely appears at public events.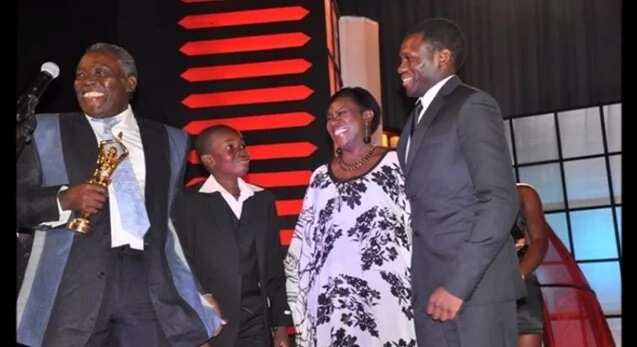 We can conclude that Olu Jacobs has a really happy family. He obviously lives in love and understanding with his wife, and their children make them proud every day. While they do not usually talk publicly about their sons, it is their decision and it should be respected. We hope the family continues to stay strong and united.
READ ALSO: Olu Jacobs and wife and children
Source: Legit.ng