Banga soup is one of the most popular Nigerian cuisine. People usually use the palm nut extract or juice for cooking it. Banga stew is known by other names such as Banga soup, Ofe Akwu or palm nut stew. The recipe described below is the Igbo Banga soup, which is also known as "Ofe Akwu". So if you want to know how to prepare Ofe Akwu, then you should definitely read this article!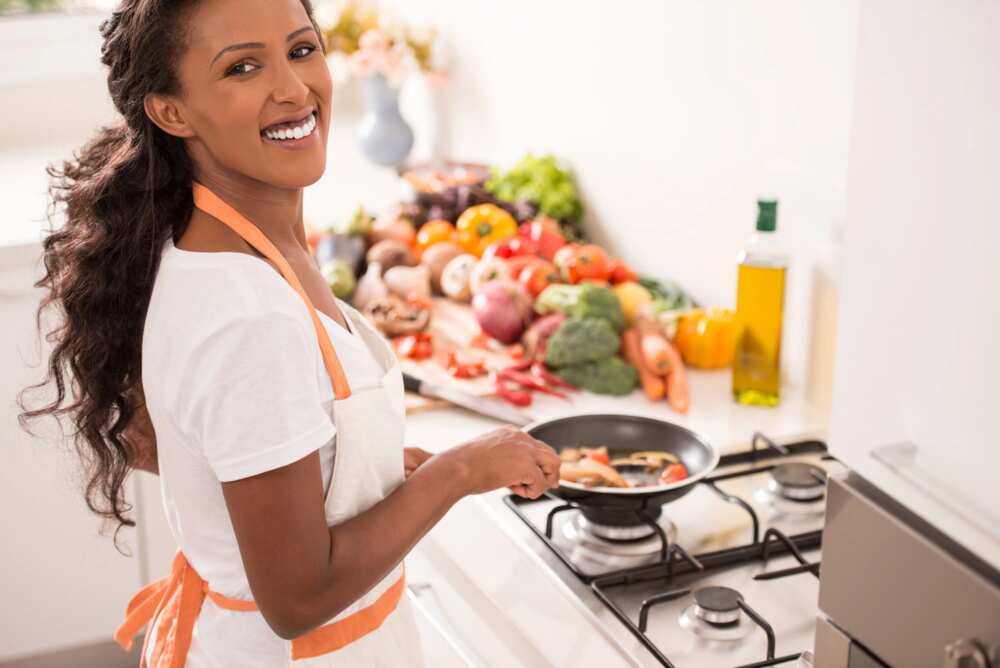 This soup is native to the Igbo people, and it is usually eaten with boiled rice or starch. Ofe Akwu is simple and delicious. It is cooked with many ingredients and different spices. To prepare this soup, you can use any kind of beef, goat meat, assorted meat, fresh fish, dried fish, or stockfish.
The process of cooking of Ofe Akwu is pretty simple and straightforward, and most of these ingredients are available in you nearby local market. The vegetables used for Ofe akwu can vary from scent leaves (Basil) to Ugwu (fluted pumpkin), but it is important to use them only in small quantities. You can also add spices to your soup for a more unique taste.
One of the important things about Ofe Akwu is that you may not have to start with tth cooking palm fruit. You can just grind them and then extract the juice. You can also purchase extracted palm nut juice in canned form at a store to save time. You have to admit that this is better than doing everything by yourself manually. It is better to serve Ofe akwu with boiled rice, but you can serve it with other 'swallow' meals if you like.
Useful tips for cooking Ofe Akwu (palm nut soup)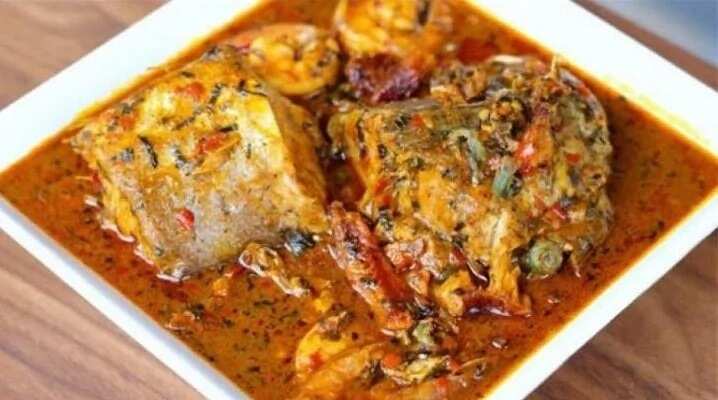 It is better to use fresh palm fruits, because they tend to keep the soup fresh and thick.
Keep in mind that there is no need to add an excessive amount of water to the soup because ofe akwu should not be watery. The palm nut juice should be enough to give the soup the necessary consistency.
You can use scent leave or Ugwu leaves for cooking Banga soup. You can combine both, but do not add too much.
The soup should become thick right before you add the shredded vegetables.
Do not overcook the soup and make it too thick; if it stays on the heat for too long it will lose its consistency.
The process of palm fruits pounding should be done carefully, do not break the kernels/nut which is inside the fruit. The pulp should be separated from the hard kernel, and that's it.
You can add some traditional ingredients such as opei or ogiri to the soup; they will provide unique aroma and delicious taste to the soup.
Ingredients for Ofe Akwu recipe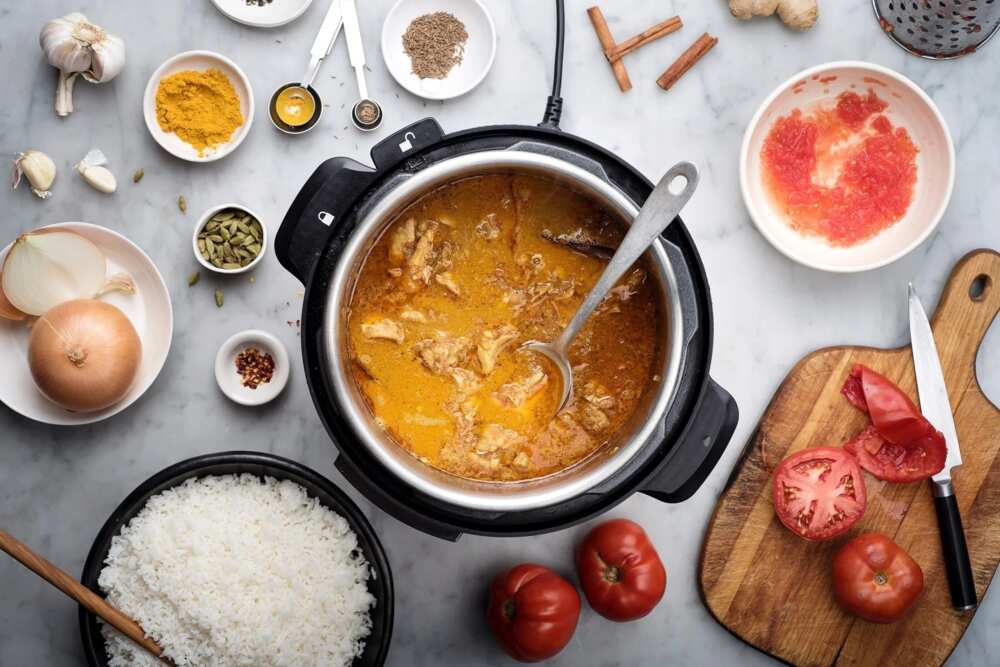 1kg of fresh palm fruits or 1 can of palm fruits extract;
200g of stockfish;
500g of goat meat;
1 dried or iced fish (big size);
A handful of finely chopped scent leaf;
1 handful of Ugwu leaf(optional);
1 piece of okpei;
1 bulb of chopped onion;
4 pieces of blended scotch bonnet peppers;
3 tablespoonfuls of ground crayfish;
4 crushed seasoning stock cubes;
Salt to taste;
Rice to serve the stew with.
How to cook Ofe Akwu (Banga soup)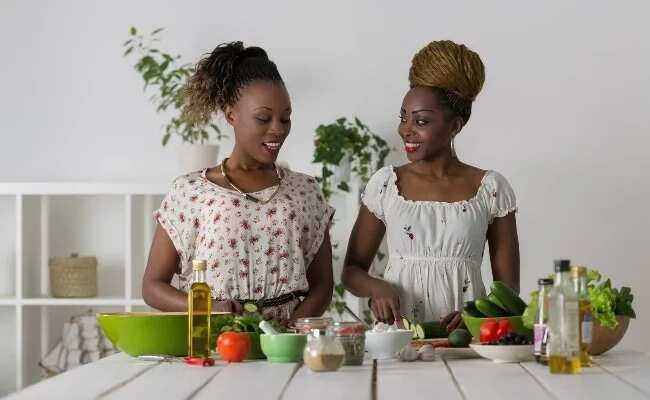 READ ALSO: How to prepare white soup with assorted meat
Wash and mix the meat with onions. Put it on heat and add your seasoning cubes, pepper, and salt
Put the meat and stockfish into the pot and cook them. When the meat is almost done, add frosted fish and leave it cook for 10 minutes. Remove the cooked meat from the stove and set aside.
Carefully wash the palm nuts and put into a pot. Pour enough water to cover it completely and cook for 15 minutes on medium heat.
Take the palm fruits from the heat and empty them into the mortar. Pound gently until the fibre comes away from the hard nuts. If you decided to use the canned palm fruit extract, you don't need to do all this. Just pour the amount you need into your cooked meat.
Right after pounding the nuts, add one cup of lukewarm water to it, then start squeezing out the juice.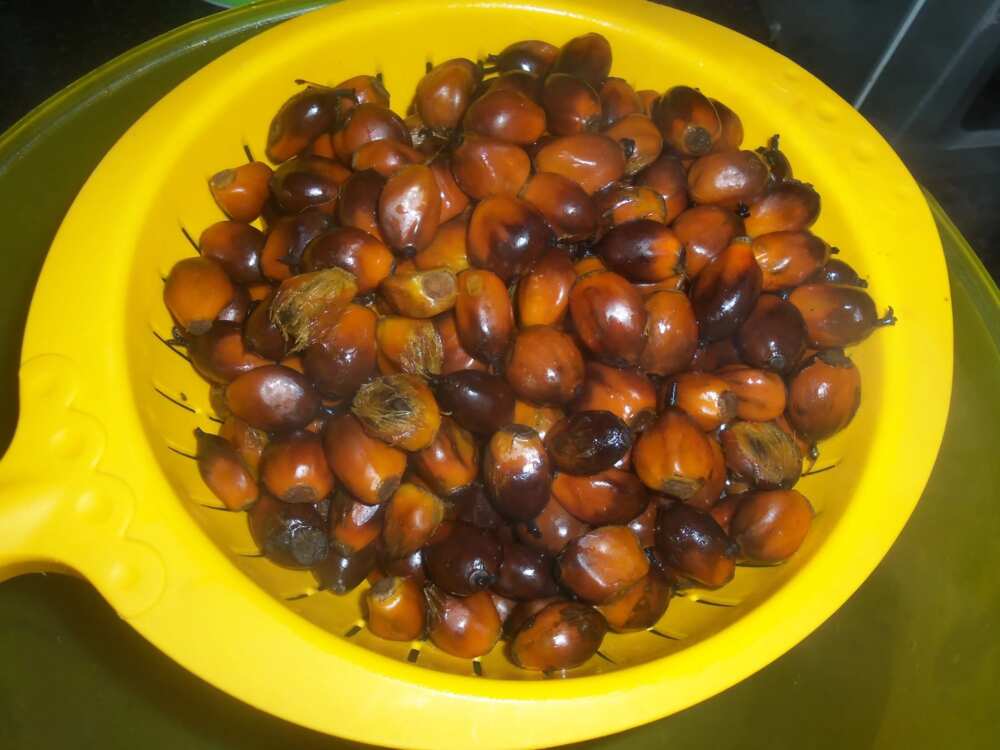 Drain the separated juice with a colander into the pot you will use to cook your soup.
Add about half a cup of water to the palm nuts and press it one more time to get out all the juice. You can filter the juice twice before adding it into the pot to dispose of some escaped pieces of palm nuts.
Place the pot where the separated juice is contained on the heat and let it stew for 10 minutes on a high heat. You will see patches of oil coming to the top.
Add the precooked meat into your future Ofe Akwu. Include the ground crayfish, opkei, pepper, onions, two seasoning cubes, salt, and let it stew still on a high heat. Let it cook for 5-10 minutes until it begins to thicken.
When the consistency is good, add the shredded scent leaves and ugwu leaf if you have decided to use two kinds of leaves and set the heat to low. Let the dish stew slightly for 3 minutes.
Turn the heat off and serve the prepared Ofe Akwu with cooked rice or eba if you want to.
READ ALSO: Nigerian dishes: Igbo traditional cuisine