Top 10 culinary schools in Nigeria
The culinary art is one of the most prominent and important cultural aspects in Nigeria. It is not a surprise that there are so many professional cooking schools in the country. What is a culinary school in general? It is a place where you can study the art of food preparation. In this article, we'll take a look at the 10 best Nigerian cooking schools!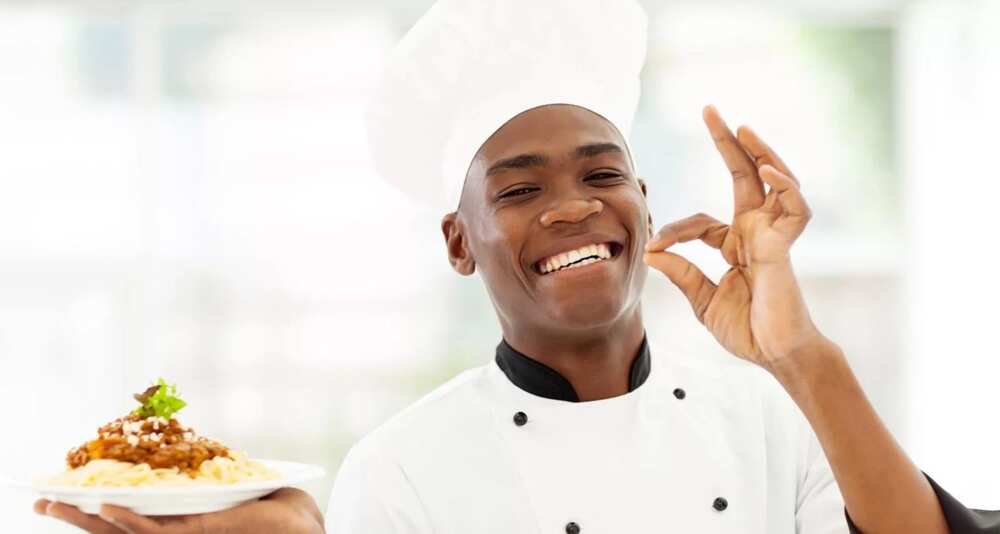 About cooking schools
As it was mentioned above, culinary school is the place where you can get an education in culinary arts. There are many institutions of this type in the world. Some of them offer their customers all kinds of professional chef training, while others are focused on providing amateur entry-level lessons to culinary enthusiasts. Sometimes the educational approach can be a mixture of these two strategies.
The teaching style involves theoretical disciplines concerning cooking and practical tasks as well. That means, you will not only have an opportunity to get to know the secrets of food preparation but also have a chance to try making some of those dishes by yourself!
10 best Nigerian culinary schools
And now it is time to finally discuss who the leaders are in terms of providing a proper culinary education in Nigeria:
Celebrity Mobile Kitchen
CMK school runs several kinds of catering programmes and services. They provide culinary education that helps enthusiasts become real professionals in cooking in just four months.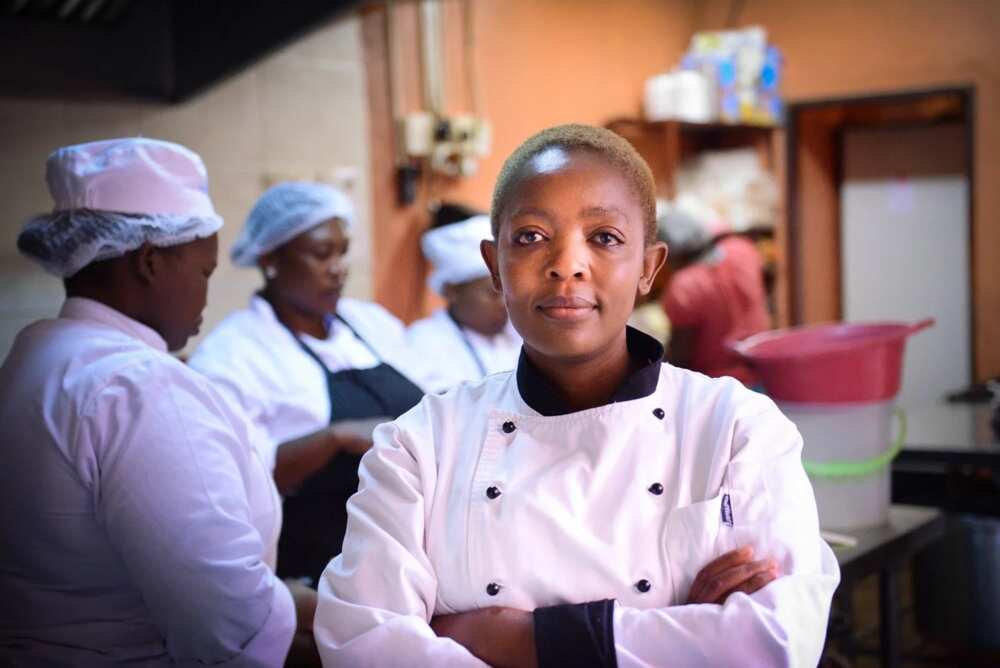 READ ALSO: List of high protein foods in Nigeria
One of the main features of this culinary institution is that you will not only be taught the essentials of preparing continental dishes like Italian, Chinese and many others but also learn the theoretical part of the cooking as well!
They run about twenty percent of theoretical and eighty percent practical disciplines. The chefs not only teach their students how to follow their recipes, but also encourage them to create new ones.
Red Dish Chronicles
RDC school is famous for its pedantic approach to grooming and teaching their students. It is not only knowledge that they give, but a form of art that would take Nigerian culinary activity to a worldwide scale. If you decide to pass through this culinary route, you will be able to prepare world-class cuisines easily.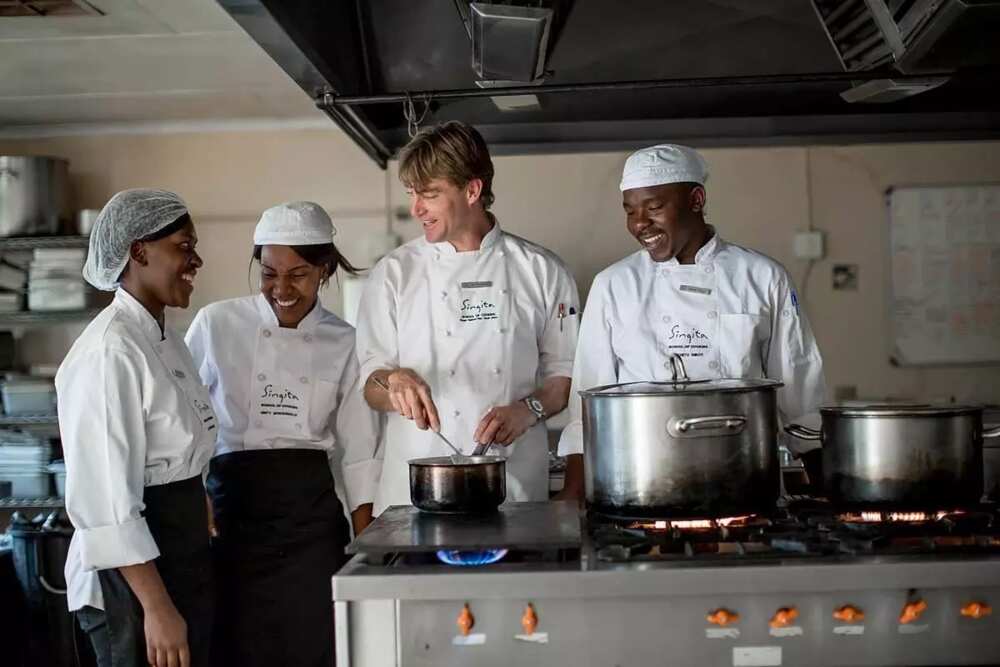 They offer a variety of topics: Continental Culinary, African national dishes, Baking or Pastry and many others. Online and professional chef training is also available.
The Sense of Taste Specialty Caterers
This school is specialized in teaching its students how to cook Chinese egg rolls, sweet and spicy kinds of dipping sauce, sweet corn soup and some other interesting dishes. The list could go on and on. In Nigeria, you will not find any other school that teaches its students how to cook such unique dishes as this one.
Topearl Institute
This culinary school is very famous among beginners. You will be taught basic cookery and be able to attend catering courses. It's a great opportunity for all cooking amateurs in Nigeria to become a decent cook within a short time!
Toplraft Culinary Academy
In TCA, you will get an unimaginable cooking experience by virtue of studying basic and advanced culinary arts, pastry, food service and entrepreneurship.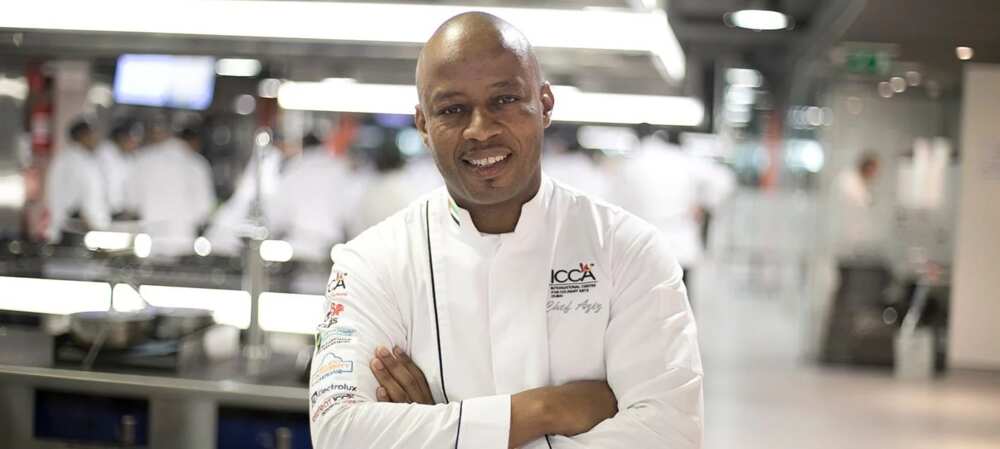 They provide professional chef training for the students with some culinary knowledge.
Wavecrest College of Hospitality
If you are a beginner in the world of professional culinary or just want to keep developing your skills, WCH is definitely for you! The courses include national and world-famous cuisines, yeast products, pastries, mixed drinks and a lot more. On top of that, they run sessions on events management and service etiquette.
DOF Institute
DOF will help you increase your knowledge and skills in the hospitality industry. You will be offered various chef training programmes and disciplines in catering, cooking and hotel management. Run through skill-acquisition practical lessons and gain confidence when making world-known dishes.
Styda Culinary Academy
Here you can develop your indoor and outdoor catering techniques. Find out how to manage culinary supplies and be able to provide culinary consultancy services.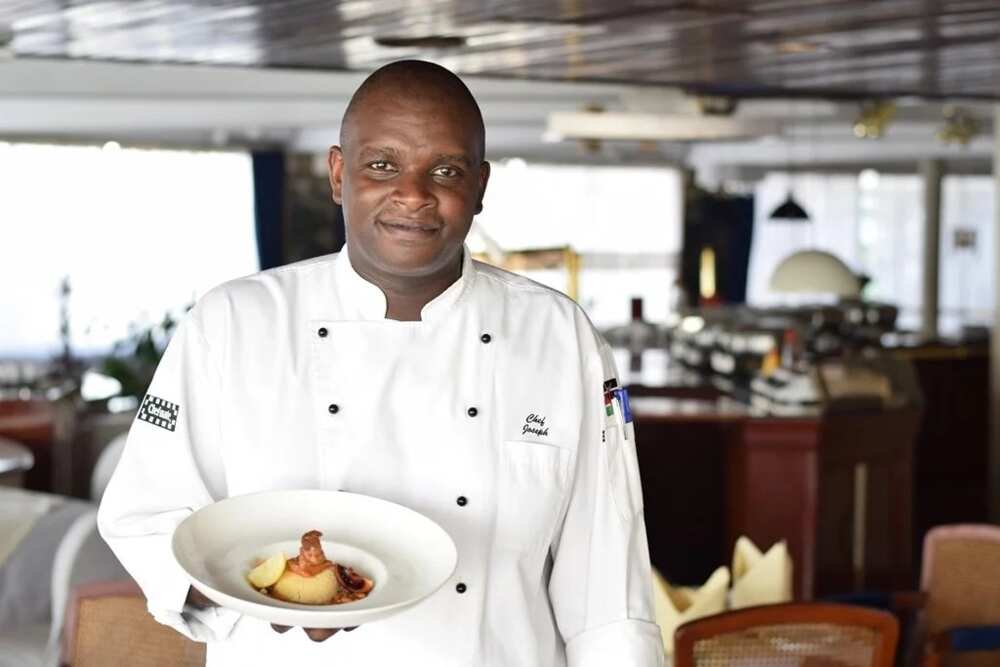 If you already possess some knowledge and wish to learn something new, it will be useful for you to attend chef training programmes. Beginners and catering business workers are always welcomed here!
Zealous Hits Training Institute
Students of ZHTI have additional privileges as they learn a variety of disciplines that are outside the culinary boundaries here. Besides the standard catering agenda, the teaching course covers fashion and music training services. What a unique opportunity to have if you are going to start your own business!
Chefs Academy
It is one of the well-known culinary schools in Abuja. It offers a unique opportunity to master entrepreneurship and cooking tricks that will come in quite handy in the kitchen. Chefs Academy possesses top-class kitchens and a number of professional partnerships. Here you will be prepared to start acquiring your career progress in the culinary world!
Which one will you choose?
READ ALSO: How to make avocado oil at home?
Source: Legit.ng