Jackie Chan son and daughter
Everyone knows that Jackie Chan is a remarkable actor who really left a trace in history with his movies. Some fans are wondering about this celebrity's personal life. Actually, Jackie Chan has two children – a son and a daughter, but you can not say that the famous actor never had any problems in his personal life. What did the legendary actor struggle with the most? Learn everything about Jackie Chan son and daughter in this article.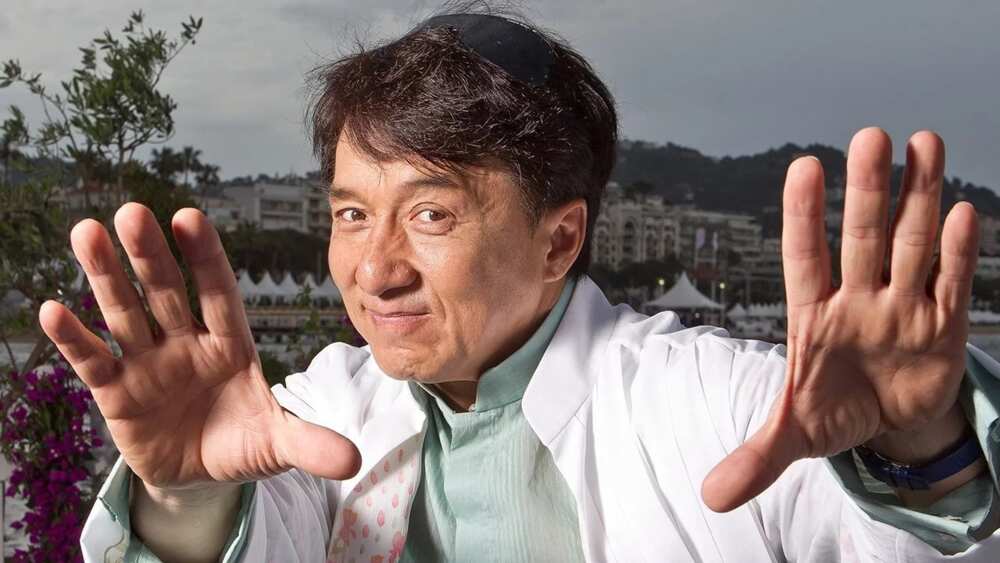 Jackie Chan has been working as an actor since the 1960s, and he already acted in about 150 movies. This actor's name is known worldwide, and even if you are not his fan, you have definitely heard of him. This is because popular movies, books, video games, songs, and cartoons often reference him. Actually, apart from being a talented actor and martial artist, he is also a producer and directer and even tried his hand at singing, releasing multiple albums.
Most of his songs are soundtracks to his own films.Asides that, he speaks a lot of different languages and is a devoted football fan. They say you cannot be talented at everything, but this man obviously proves otherwise, as it seems everyone of his endeavours is a success.
What about his family matters? Has he been as successful at establishing relationships with his lovers and children as he is on screen? Let us find out about Jackie Chan's family and how his children are doing now.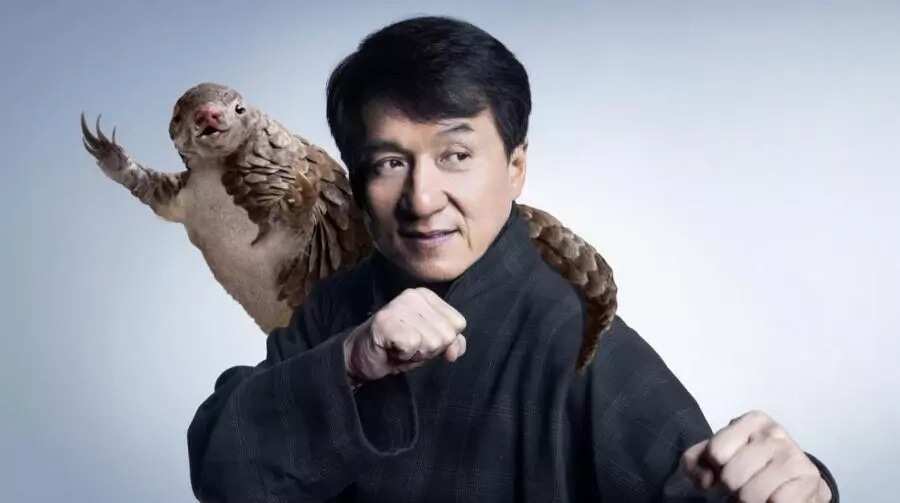 Jackie Chan family, son, and daughter
Jackie Chan's personal life has never been easy. When he was little, he was raised very strictly at Chinese Opera School, where he spent a whole ten years of his life, and was hardly ever at home with his parents. Apparently, this was a huge influence on his own family values.
When he met the Taiwanese actress Joan Lin at the film set, they quickly took a liking to each other and started dating. They hit it off really fast because Joan Lin got pregnant during the same year, and soon the couple welcomed their little son, who they named Joming Jaycee Chan. Actually, they got married two days before Joan Lin gave birth to their son – their wedding took place on the 1st December 1982, and Jaycee Chan was born on the 3rd December.
Jackie Chan's wife sacrificed everything for the family and decided to quit her promising acting career in order to give her all to her husband and little boy. During these years, Jackie was extremely busy and had a lot of projects going on, so he had no opportunity to spend his time at home. He only visited his family a few weeks in a year when he was not occupied on movie sets and other activities.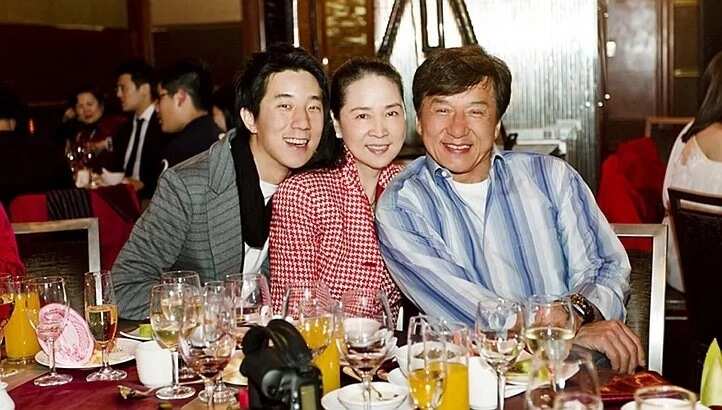 No one knows for sure if the separation from his family or something else affected Jackie Chan, but he had a lot of lovers outside of his marriage during that time. It has become clear later that Jackie was unfaithful to his wife and had countless affairs. The most famous of his lovers was a beauty queen and winner of Miss Asia contest called Elaine Ng Yi-Lei, who, unknowingly to his fans and Jackie Chan's wife, got pregnant. Soon enough, the world was shaken by the news that Elaine gave birth to Jackie Chan's daughter, who she named Etta Ng Chok Lam. The little girl was born on the 18th January 1999.
Afterwards, Jackie Chan tried to defend himself in interviews, saying that he made a mistake that many men in the world make. Elaine Ng Yi-Lei did not want him to be involved in the upbringing and life of their daughter and decided to take care of little Etta on her own. She also said in an interview that the famous actor has never given her and their daughter a single cent.
Jackie Chan confessed that he was afraid to talk to his wife afterwards because she would surely divorce due to the infideluty. However, Joan Lin appeared to be a forgiving woman, and Jackie Chan and his wife are still together. In December 2017 they celebrated the 35th anniversary of their marriage. However, Jackie Chan said in one of the interviews that the spark in their romance died ages ago.
READ ALSO: Diezani Alison Madueke sons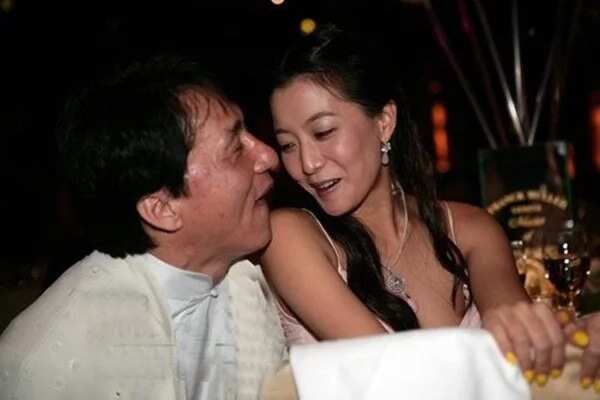 What happened to Jackie Chan's son?
Jackie Chan children are from different mothers, and both had serious issues in the past. The name of Jackie Chan son is Jaycee Chan, and his illegitimate daughter is called Etta Ng Chok Lam. Jaycee had several problems with the law, while Etta did not wish to know her father, saying she does not see him as such. Let us find out more details about Jackie Chan's kids and their attitude to their famous father.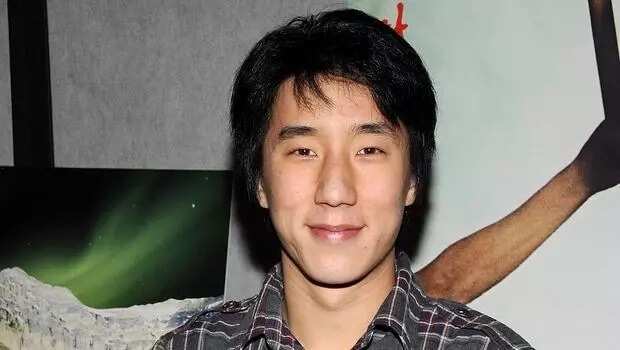 The constant absence of their father surely affected Jackie Chan's children. Jaycee Chan, his oldest son, has become an aspiring singer and tried to pursue his career in Hong Kong and Taiwan. However, not everything in his life turned out as he dreamed.
In 2014, the public found out that Jackie Chan's son was arrested and put in jail for being reportedly affiliated with forbidden substances. He was said to be possessing huge amounts of these contraband substances for himself. He also offered his Beijing apartment for people he knew to smoke. While his companion, Taiwanese actor Kai Ko, was released soon after the arrest, Jaycee Chan was not as lucky. At some point, he was even at risk of getting the death penalty or life imprisonment for sharing the prohibited substances.
Jaycee, who was legally accused of drug abuse, admitted that he has been addicted to prohibited substances for eight years. Ironically, his father Jackie Chan was China's anti-drug ambassador for a long time, and he came out with a public apology for his son's behavior.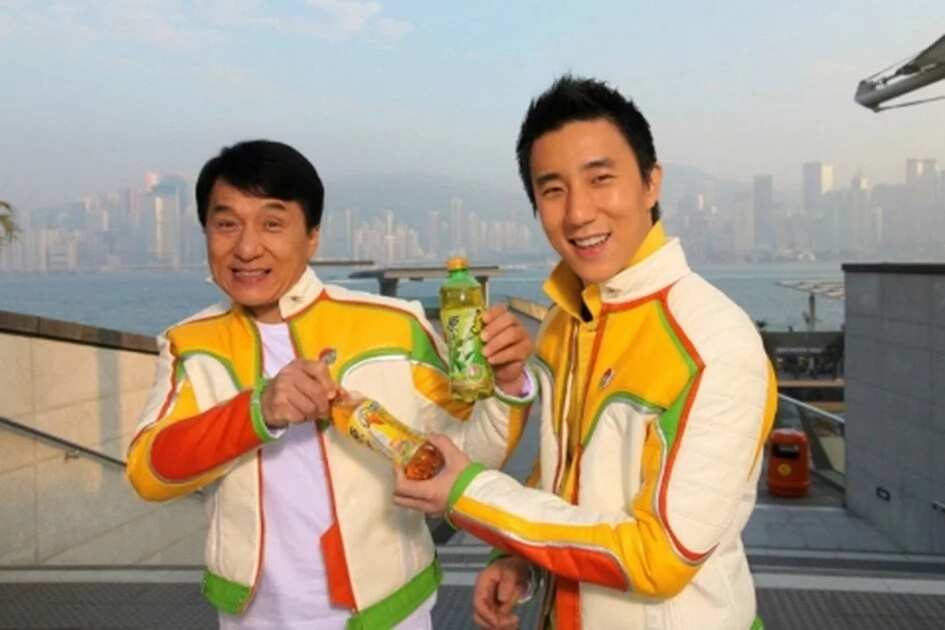 After spending months in jail, Jaycee Chan was finally tried in January 2015. He was sentenced to six months in prison and received a fine of $320. During the trial, Chan junior fully admitted his mistakes and promised not to break the law again. Jaycee Chan's parents were not present at his hearing, and Jackie Chan said that he will not use his fame and multiple connections to change the court's verdict regarding his son. Later, while in detention, Jaycee Chan wrote a letter to his mother Joan Lin, where he confessed that he regretted his mistakes and swore not to repeat them in the future.
Following his release in February 2015, Jaycee Chan gave multiple interviews and held conferences, where he said that he had absolutely no reasons to do the things he did, and he regretted his mistakes. He apologized to his supporters and promised that from then on he will try to be a lawful Chinese citizen. He also confirmed that Jackie Chan never used his connections to help him get out of jail.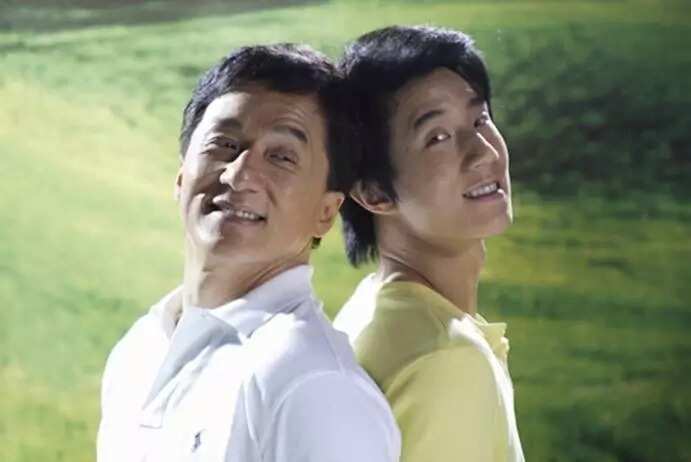 Speaking of Jackie Chan's relationship with Jaycee, it has never been easy. In 2011, the world famous actor revealed that his son will not get any of his fortunes when he passes away, and instead he will donate half of his money to charity. Jackie Chan explained this decision, saying that if Jaycee is capable of working hard, he will earn his own money, but if he is not, he will just waste his father's well-earned possessions.
The media reported that the father and the son have a complicated relationship with each other. However, it became known to the public that Jackie finally met Jaycee after he served his sentence in jail, and the two had a big reconciliation.
Jackie Chan later said that he has not seen his son in a long time, and he really felt like being in jail has made Jaycee more matured than he was before. He also revealed that they were more focused on having a happy family and did not bring up Jaycee's difficult past. In the end, Jackie gave Jaycee a new haircut.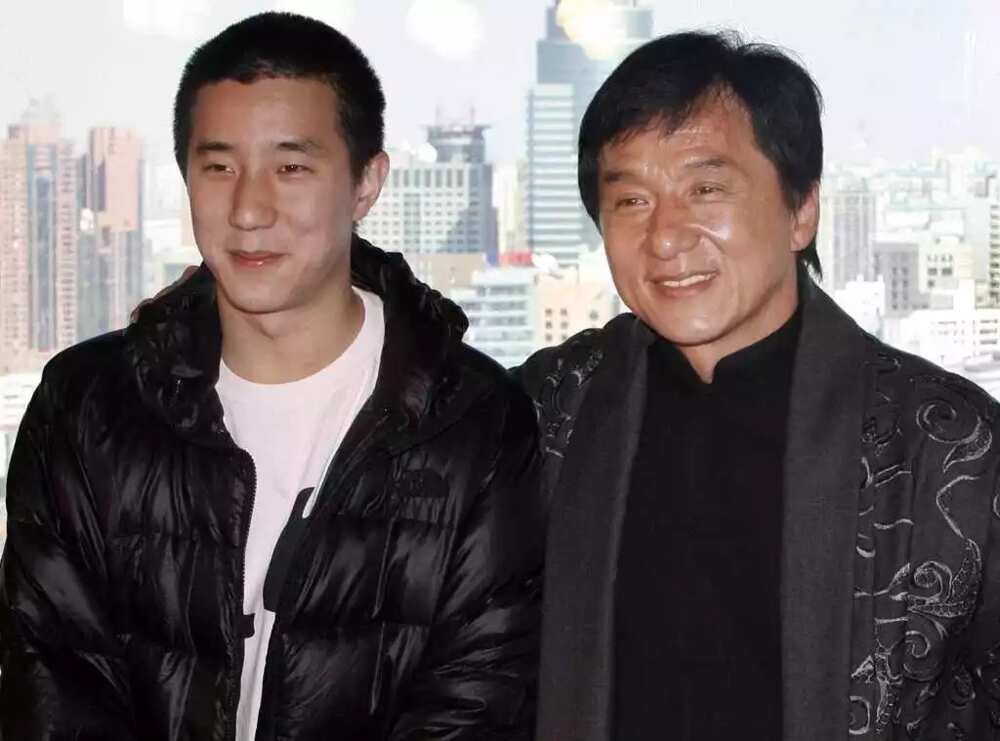 Jackie Chan's daughter: interesting facts about her
When she was born, the media called her "Little Dragon Girl", referencing her father's famous movies. However, Etta Ng Chok Lam, who is only eighteen years old, already had a lot of hardships in life. She had to grow up without her father as Jackie Chan was not a part of her life, and her relationship with her mother Elaine Ng was complicated too.
After one of their fights, she even had to take legal action towards her and later ran away from home. However, Elaine and Etta seemed to have reconciled afterwards because they are basically the only family each of them has.
Etta confessed in an interview that she was never upset about her biological father not being in her life. She never considered him to be a father in the first place and said that she has no hard feelings towards him.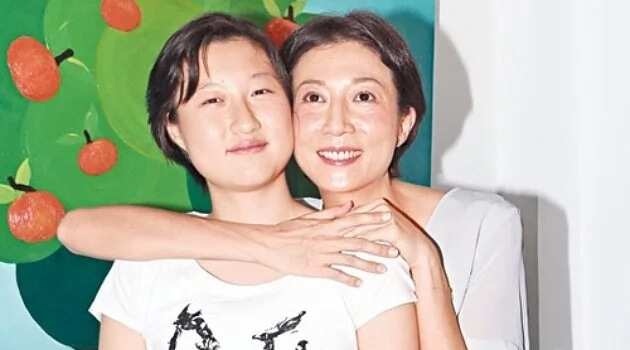 Etta never took her father's last name Chan, and she spent her young years with her mother in Hong Kong. Apart from that, Etta has recently revealed on her Instagram that she likes girls and has a girlfriend, whose name is Andi Autumn. Andi is a social media influencer, and the two often post happy photos together, indicating their true feelings for each other. Etta sees herself as androgynous and often promotes love, peace, and equality in social media, no matter the preferences or gender.
She has revealed that she struggled with accepting herself for a long time, often having mental breakdowns. But her girlfriend and support from her followers helped her to come to terms with her true self. She also said that her only wish is to make the world a better and more accepting place towards those who are different. When Jackie Chan was asked his opinion on his daughter's orientation, he supported her choices, saying that she can do whatever she wants as long as she is happy.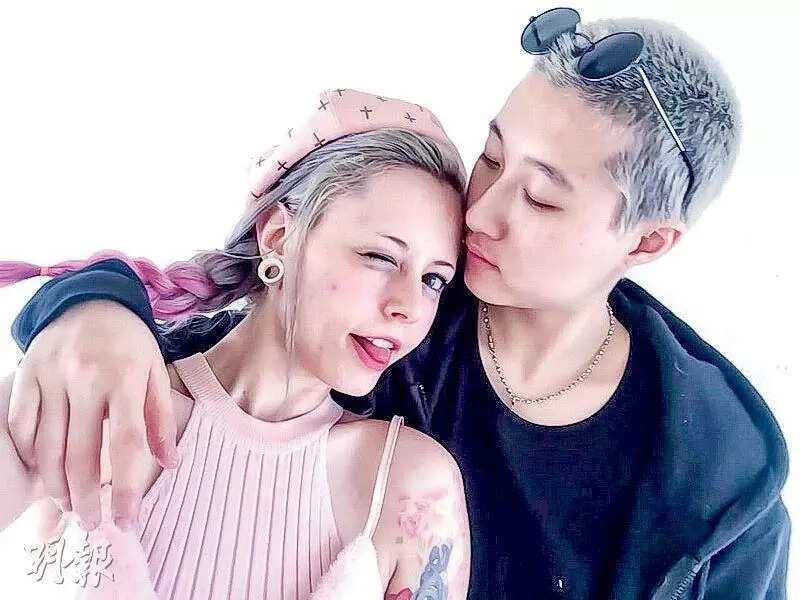 Both of Jackie Chan's children had some struggles in the past, but they finally learned to accept themselves in the end. Regardless of whether their father is present in their life or not, we are hoping that they will leave their struggles behind forever, and nothing but happiness will be waiting for them in the future.
READ ALSO: Vice President Yemi Osinbajo family
Source: Legit.ng