Motherhood can change any woman – no doubt about that. Since the Nigerian actress Tonto Dikeh became a mother to a little boy, it is obvious that she is more inspired for new beginnings like never before. Let us take a look at Tonto Dikeh son and find out more about her family.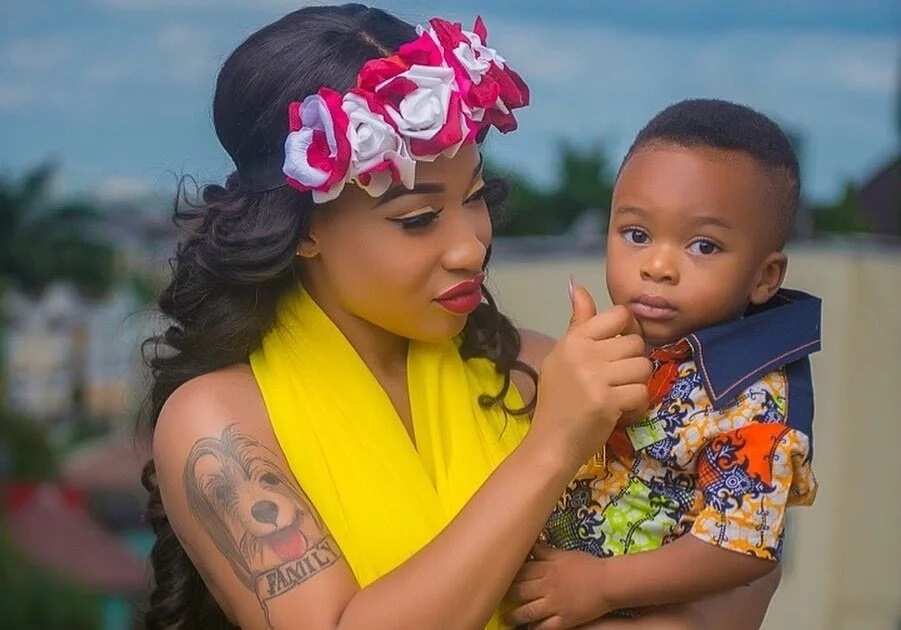 Tonto Dikeh: who is she and how did she establish her career?
This woman is one of the most famous Nigerian celebrities, and it is hard to believe that she grew up in a poor family with five siblings and without a mother, who passed away when Tonto was only three years old. Tonto Dikeh is an example of the results of hard work and perseverance, because she did not give up when life was hard, and she finally became a successful actress.
She starred in some notable works, the most famous being Dirty Secrets. Since this movie contained explicit adult content, it received controversial reviews, but that is where her road to success took its start. Following this, she was a star in other successful films, like Games Fools Play and A Night With The King. Apart from being a well-paid actress, she also released some music singles.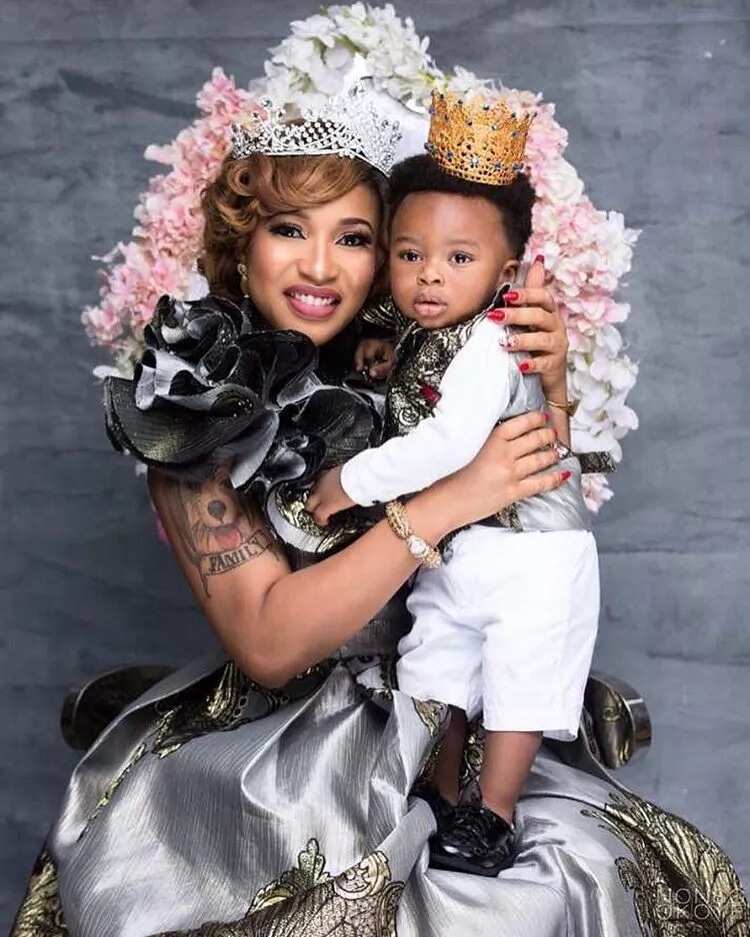 This actress is known for her fiery temper and controversial attitudes towards other celebrities who she often picked fights with, notably Mercy Johnson. However, when she became a mother to an adorable baby boy named King Andre, she openly confessed that she re-evaluated her whole life. Let us learn more about Tonto Dikeh family.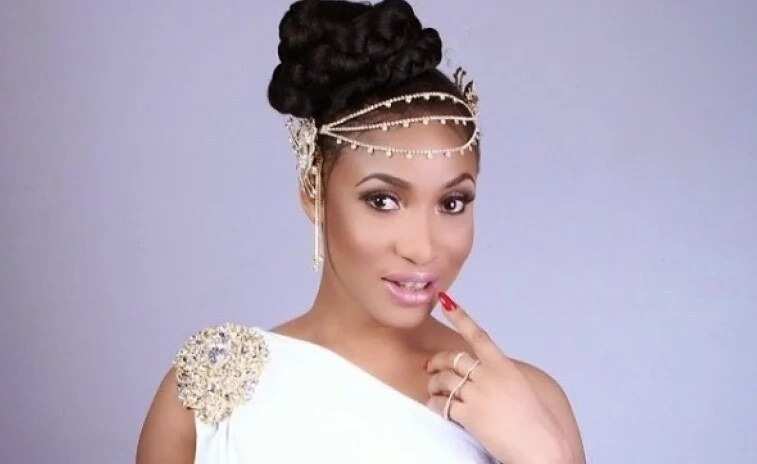 Tonto Dike and husband: what happened between them?
In 2015, when Tonto Dikeh married Olakunle Churchill who she met at a nightclub, the actress' fans were happy for her, assuming that she finally found happiness. Not long after, the rumors that Tonto Dikeh was pregnant were confirmed, and she eventually gave birth to a little angel in February 2016, who she and her husband named King Andre Omodayo Churchill.
However, despite Tonto being absolutely happy about becoming a mother, the media found out that her marriage was not as smooth as it seemed. All the latest celebrity news emphasized on how problematic and complicated Tonto Dikeh's marriage was. She and her husband were completely different people, and their happiness did not last long.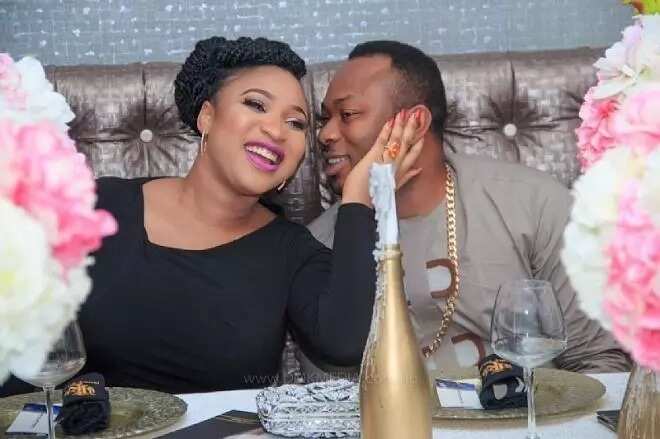 In 2017, on International Women's Day, Tonto released a heartfelt confession about her life with her husband. She said that in this union she was often a victim of domestic violence and that Olakunle Churchill constantly cheated on her with other women. She also added that her husband always relied on her financially, and did not love her for who she was, only for her money. She admitted that she always gave him everything, only to receive ungratefulness in return. Even their luxurious wedding was fully funded by her.
She also said that he did not pay her complete bride price to her family, according to tradition. Of course, her husband tried to prove that she was wrong. Tonto's father, however, actually said that Olakunle Churchill did pay the fee, and the marriage was annulled.
Either way, Tonto did not seem very upset about parting ways with her unfaithful husband. She sacrificed all her time and energy to her work, and to her little son, King Andre, who is the most important person in the world for her.
READ ALSO: Tonto Dikeh and husband: Why is she trying to sue him?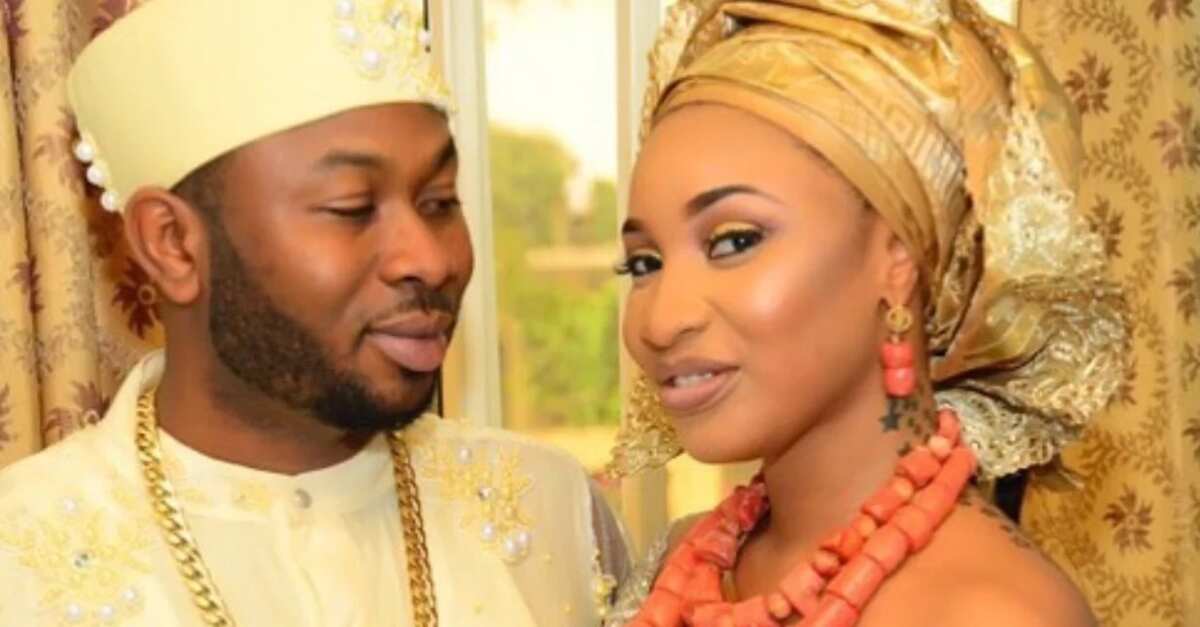 Actress Tonto Dikeh son: how did motherhood influence the celebrity?
After giving birth to her little boy, Tonto Dikeh has become less hot-headed and more forgiving and she also gave her life to God. She often posts heartwarming pictures of herself with her little son on Instagram, showing her followers how much he has grown. She even did a lot of mother-son photo shoots with him and said that the best job she ever did is being a mother. The photos of Tonto Dikeh and son have warmed the hearts of multiple fans – they were overwhelmingly cute.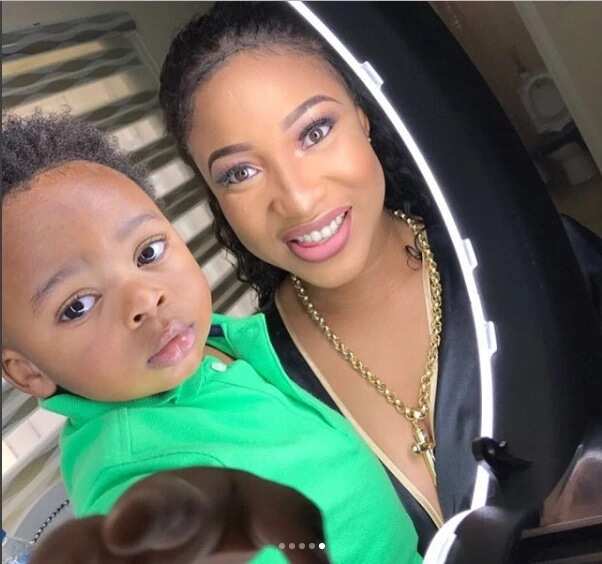 Apart from that, Tonto Dikeh also spoke up on domestic violence issues and the effect it has on young children. She said that most of the children who were raised in violent homes where their parents were always fighting will definitely suffer the negative repercussion, and they might grow up violent too because it was the only type of behavior they ever witnessed. In the end, she concluded that beating up your spouse is never normal.
Many fans assumed that she was speaking from personal experience and as a mother she definitely wanted to take her son away from a violent home. Luckily, her son is still too young to realize what happened between his parents, and he is currently growing in a healthy environment. Tonto takes the best care of him, and despite her tight work schedule, she always finds enough time to dedicate to little Andre.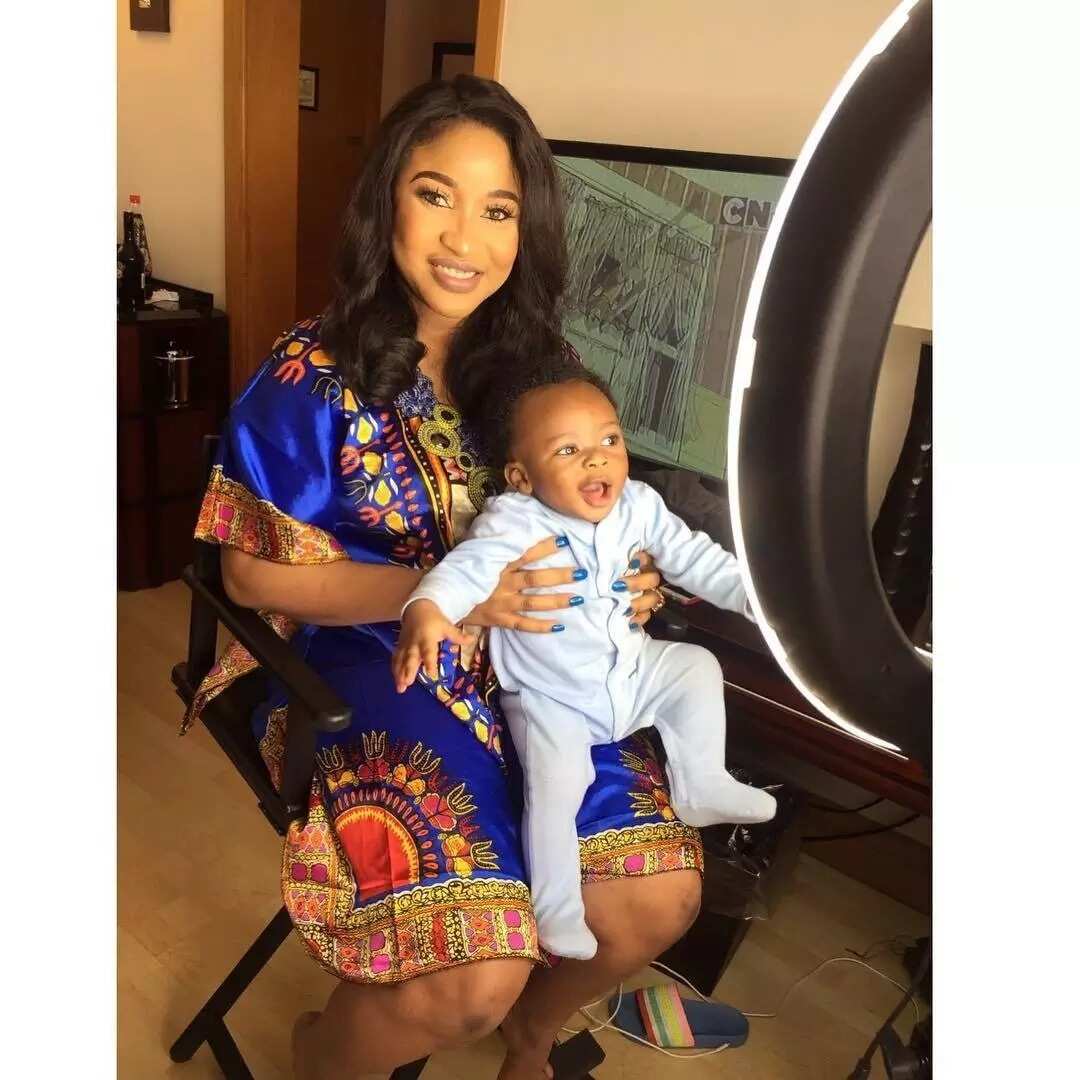 For about a year, Tonto Dikeh was hiding her little boy from social media and fans. However, once he grew older, she finally unveiled him to her admirers on his first birthday. She posted some beautiful photos of herself with little Andre and added an inspiring description to them, saying that her little son is her hero and she finds him amazing. She also promised to raise her son in faith and said she hoped he will follow the right path.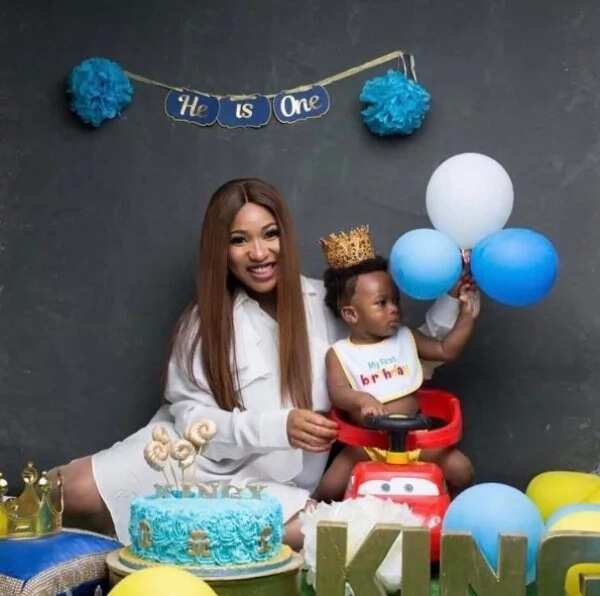 It became obvious that little Andre is Tonto's whole world now. She called him her biggest strength and joy and said that she needed one more heart to contain all the love she felt for him. She added that she will always pray for him and care about him in the best way possible, and referred to him as a blessing, being absolutely confident that he can do wonderful things in life. Obviously, after a problematic marriage and heavy breakup with her husband, Tonto felt like she has to give extra love to her baby boy.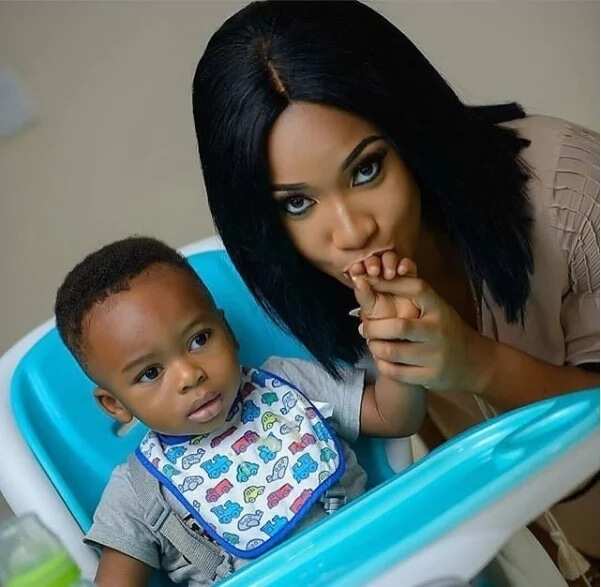 You have learned about the actress Tonto Dikeh son and her private life. Sure, she had a lot of personal downfalls, but in the end, she got the greatest gift from above – her little bundle of joy, Andre. We hope that Tonto Dikeh's little son will follow the steps of his mother and become successful in whatever he decides to do in the future. We also wish Tonto Dikeh patience and strength in raising her child. Hopefully, she will succeed in it like she did in her career.
READ ALSO: Tonto Dikeh and Mercy Johnson fight: real reasons and reconciliation
Source: Legit.ng