Picking the best hair for crochet braids
Picking the best hair for crochet braids is not simple. What are crochet braids? How can one make the right choice from the many different type of false hair? We'll help you to sort out the well-known brands and the collections they offer on the market.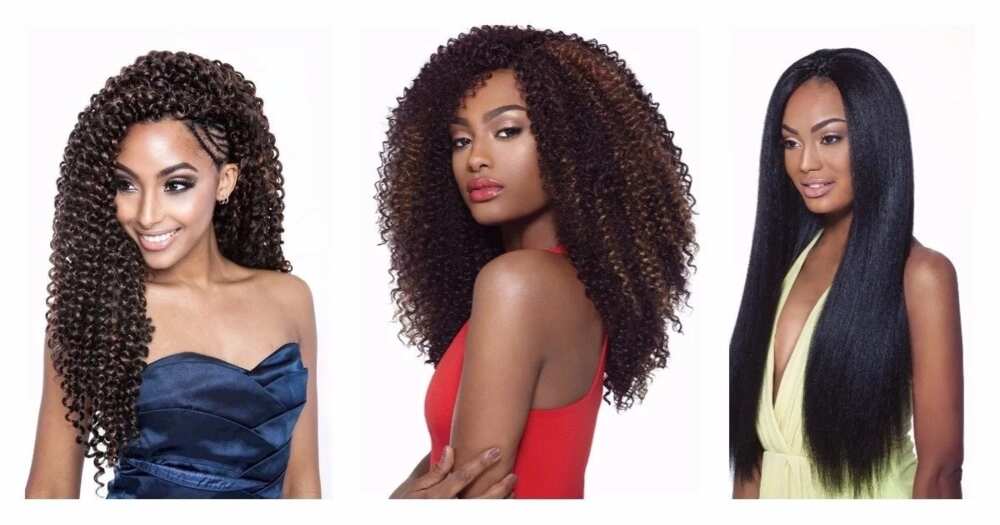 Ladies are now able to use weaves to try a variety of experiments for the perfect look. Natural hair requires special care. Not all ladies have the time to maintain natural hairstyles. For this purpose, it's they often go for false hair. You can make nice hairstyles with false locks quickly and easily.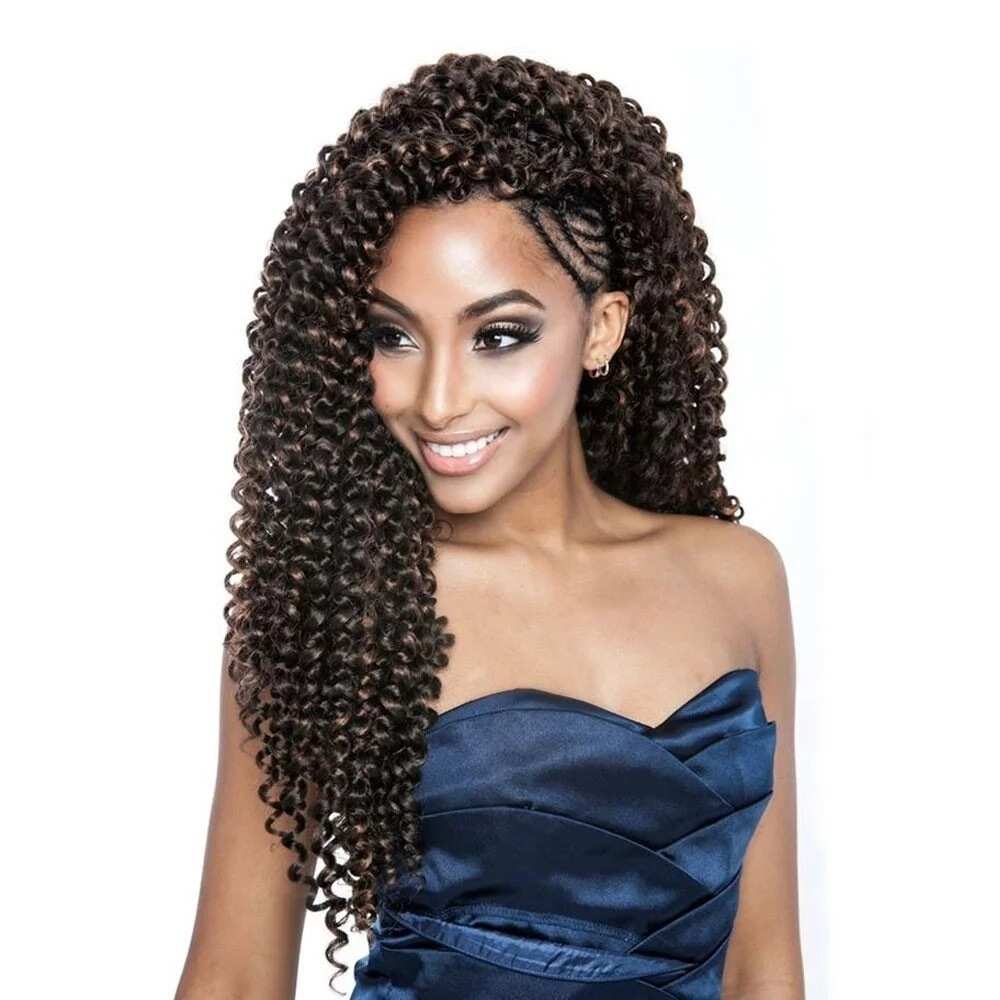 There are two main types of false hair: synthetic fiber and natural (human) hair. Obviously, the second kind has a higher value. And the first is used by people who love to change their hairstyles very often.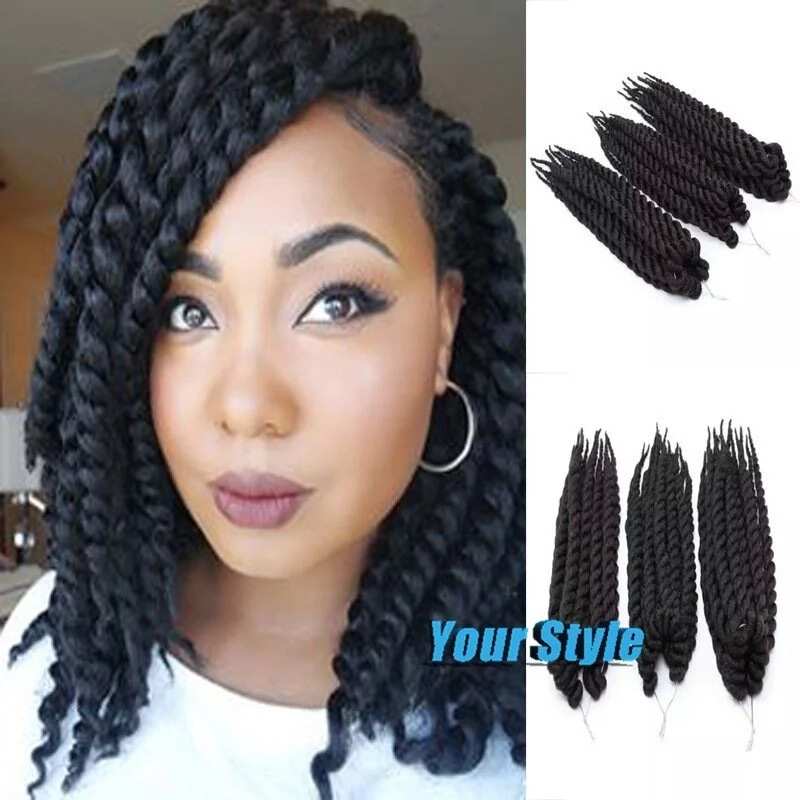 Any lady buying wigs or weaves has the opportunity to choose a colour and tone that suits her skin and hair.
Artificial hair can have a length from 35 to 100 cm. The advantage of artificial hair is that you can choose whatever length you prefer.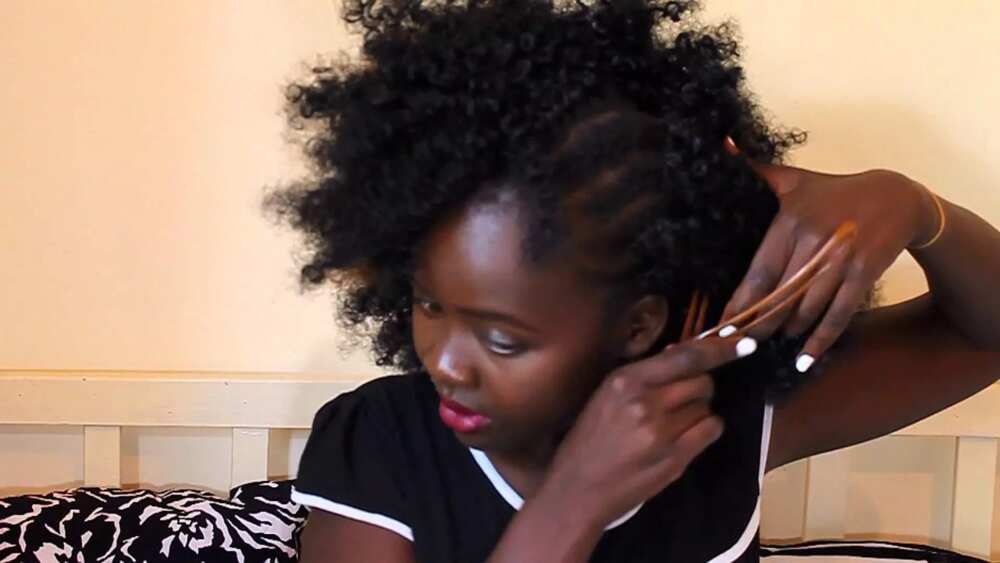 When it comes to human hair, it is important that it be well maintained. You can create different styles and enjoy your looks for a long time.
There are various types of false hair fixing. Today we talk about crochet braids.
Crochet hair is very popular among Nigerian fashionistas today. They are usually added to the natural hair. Crochet braiding differs from the classic style in the sense that these false strands are added with a special crochet needle (a hook) to the natural hair. During the procedure, the hair is not exposed to the aggressive effects of glue, heat, or other features of the regular fixing.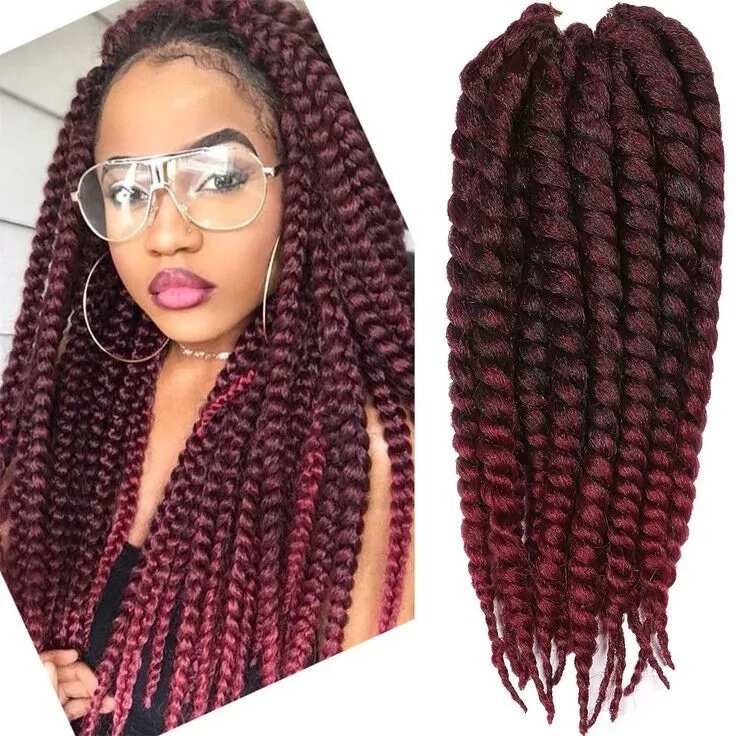 It's trendy to combine your natural hair tones with unusually bright colors or achieve the ombre effect. Crochet braids with kanekalon hair is usually more preferred.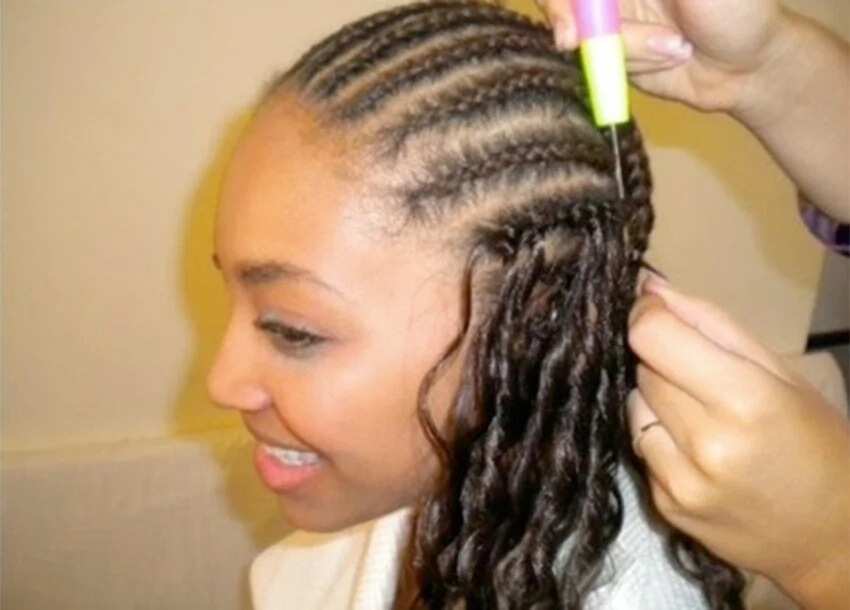 To create crochet braids you should:
Lubricate the hair slightly.
Weave a lot of thin cornrows with your natural hair. Their number depends on the density of natural hair.
Add crochet hair to the cornrows with the crochet needle.
After finishing of one row, proceed to the second. And so on. You should cover all your head.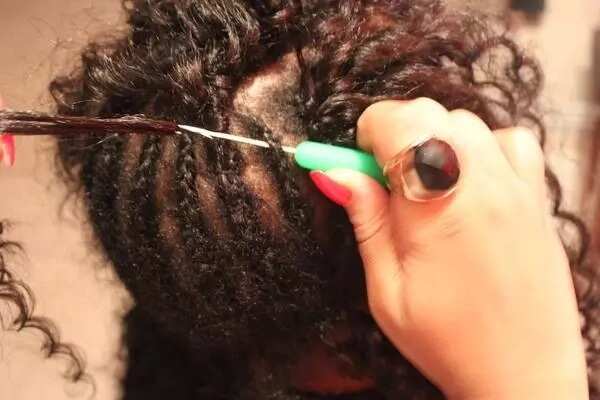 How to properly care for crochet brides: wash, dry hair, strands, and curls?
Here's how to take care of your human hair to ensure they last longer.
Use a soft comb on the hair (starting from the lower ends of the hair and gradually moving upwards).
Apply a spray on dry hair to facilitate combing.
Comb the strands before washing.
Wash hair with shampoo.
Don't rub and press the strands. Pat dry with a towel.
Dry in a horizontal position for about 12 hours.
When it comes to picking the crochet braids styles, you need to think about the look you want to create. There are different kinds of crochet braids.
READ ALSO: Trending hairstyles in Nigeria 2017-2018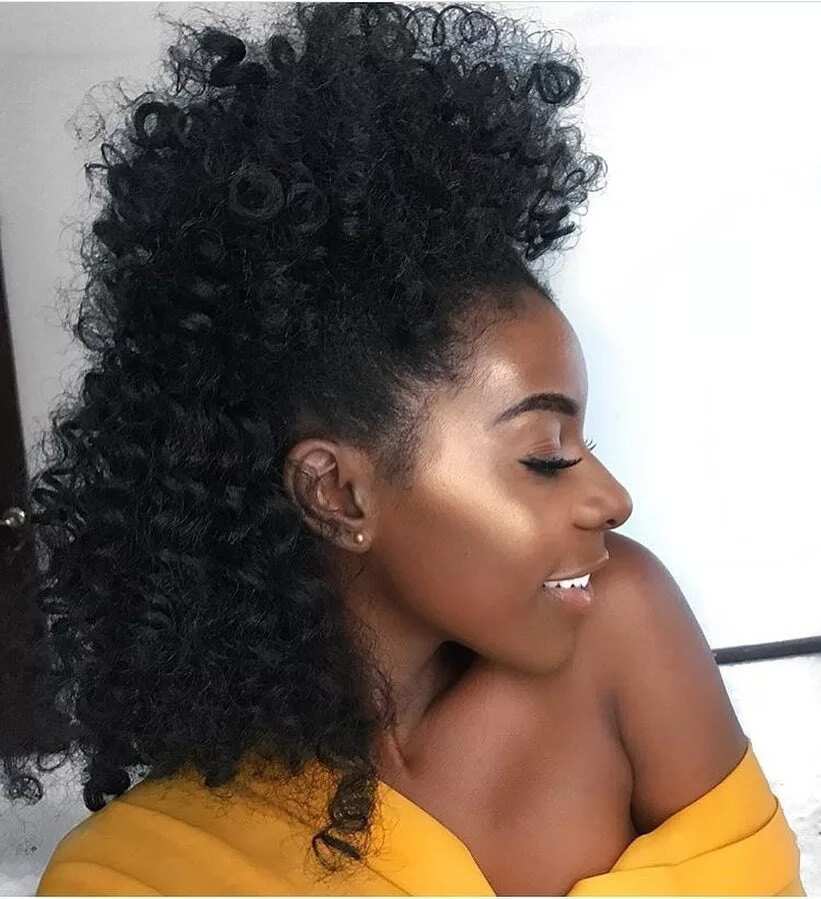 Best hair for crochet braids
Curly crochet braids
This crochet hair is popular among ladies as they have a wide range of textures (X-Pression crochet hair, for example). Their kinky curls are soft and elastic. The curly crochet braids interlock well with the natural hair and they look similar to the twist style. Besides, you can choose the length you want. It's the perfect way to add volume to your natural curls.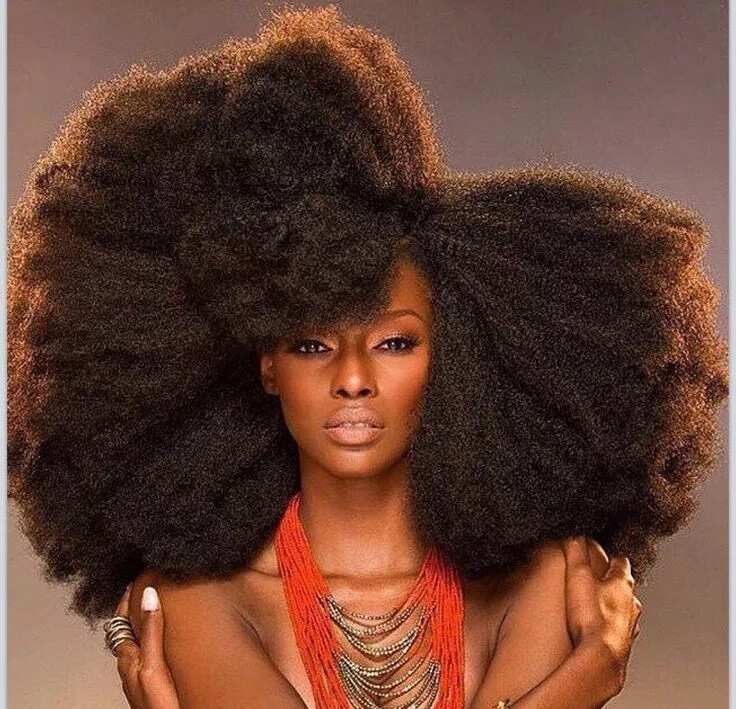 Universal crochet braids
Marley hair braids (Femi Collection) is good for crochet braids because of its versatility. There is a wide range of Marley braid hair. You can make a lot of hairstyles with the long and fluffy crochet braids. Divide the hair in the middle to add volume or attach the hair on one side to make an asymmetric hairdo.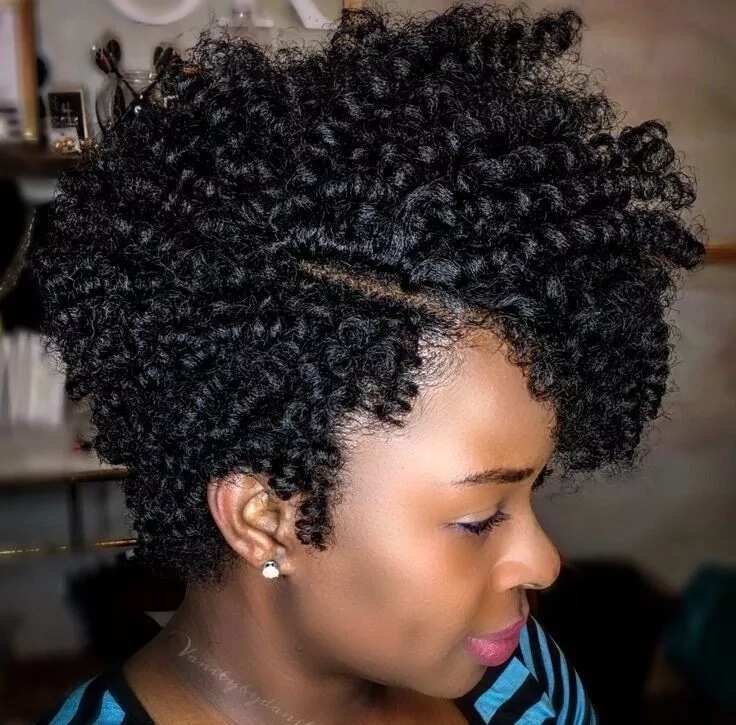 Short crochet braids
If you are fond of short hairstyles, use the shorter extension. Curlkalon Hair, for instance, has a lot of curls: tight, spiraled or loose options. You can combine some types of curls to create a unique look.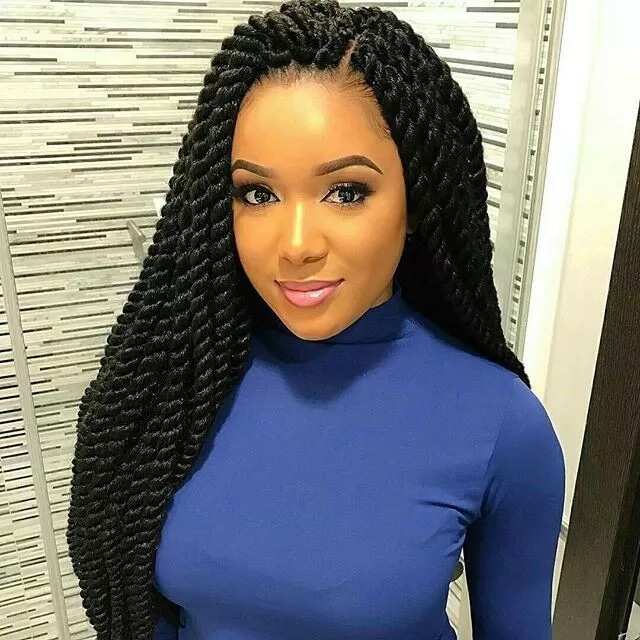 Twisted crochet braids
When you want to have a full and thick hairdo, the twisted out crochet braids by Havana Mambo Twists is what you need. After you add the crochet braids, draw out the hair at the roots to pull the twist outs. Then you can wear your hairstyle for a long time.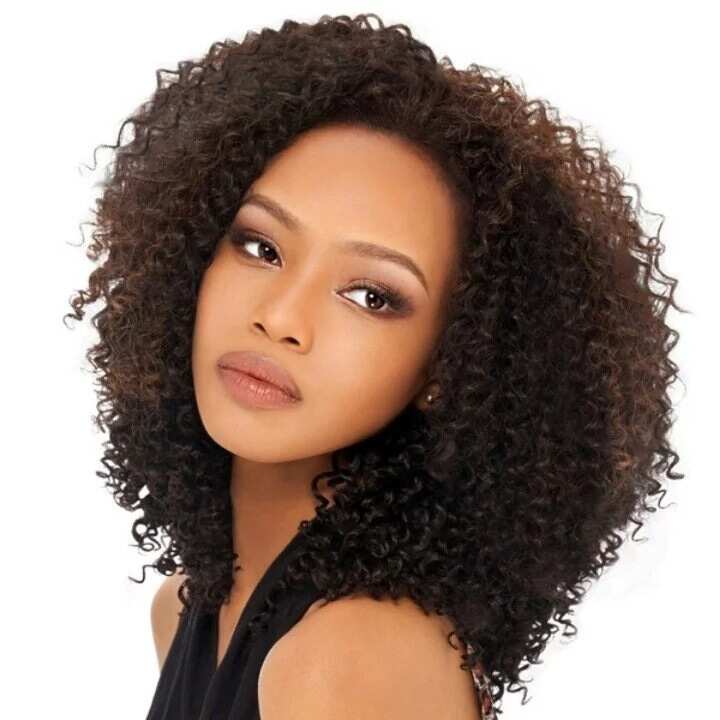 Bohemian curls' crochet braids
For a lush and voluminous hairstyle you can take these type of crochet braids presented by Isis Caribbean Bohemian Hair. Small curls look natural and gentle, and you may wear bohemian curl crochet braids for various occasions.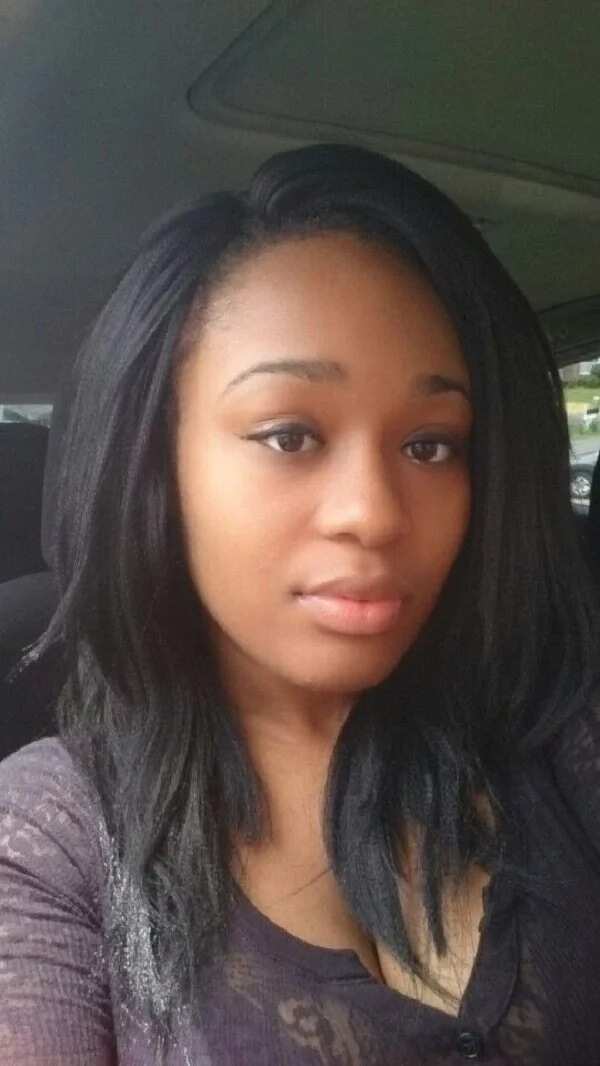 Inconspicuous crochet braids
A wide range of textures, curls, and colours are offered by Toyokalon. Their extensions have a large palette of colours including ombre tones. And they are of high quality. Their locks have a natural look. Various textures and options can help you create trendy looks.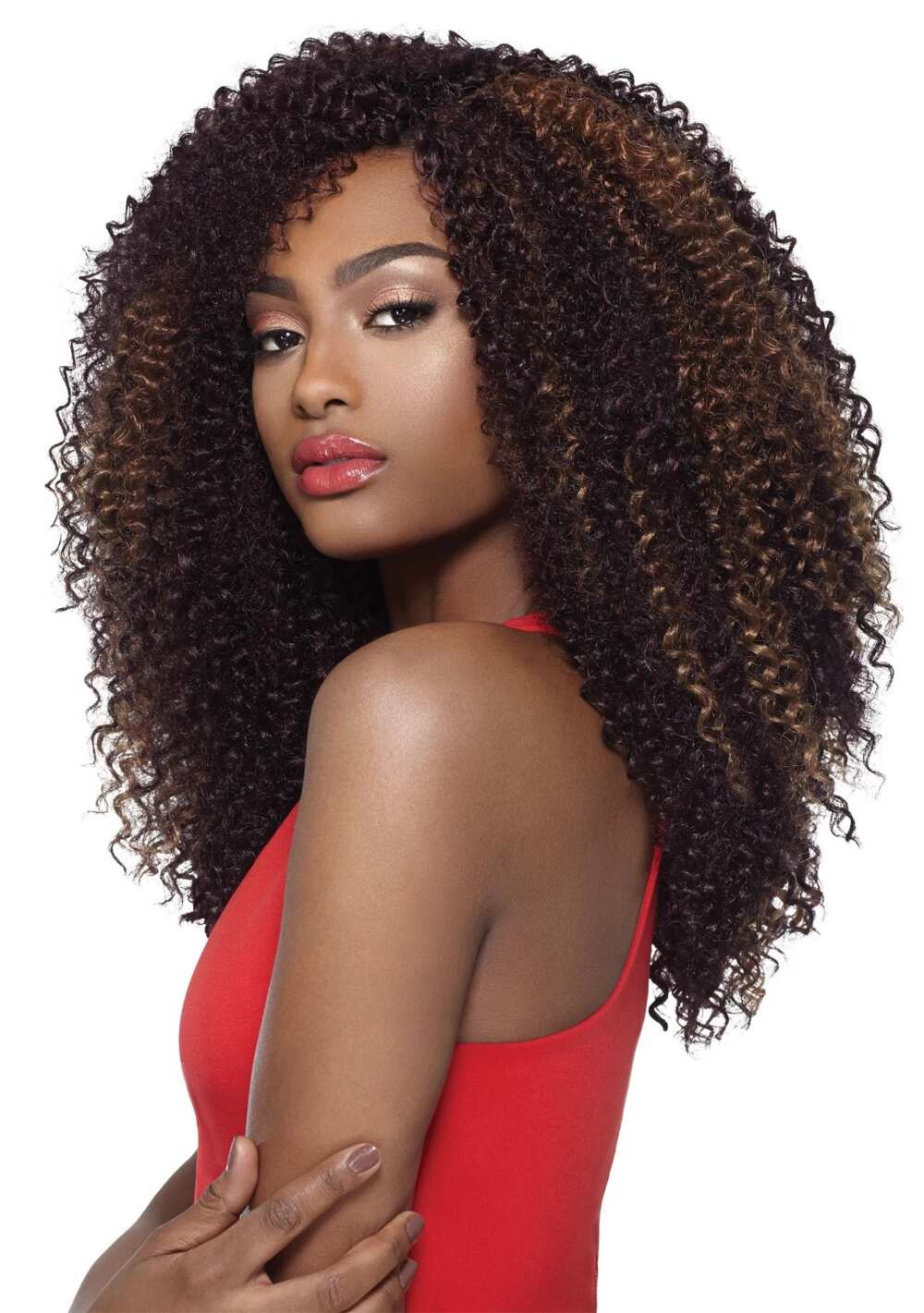 Shiny small curls' crochet braids
Deep Twist hair by Freetress has brilliant, small curls with a silky texture. You can make two-stranded curls to achieve a chic hairdo.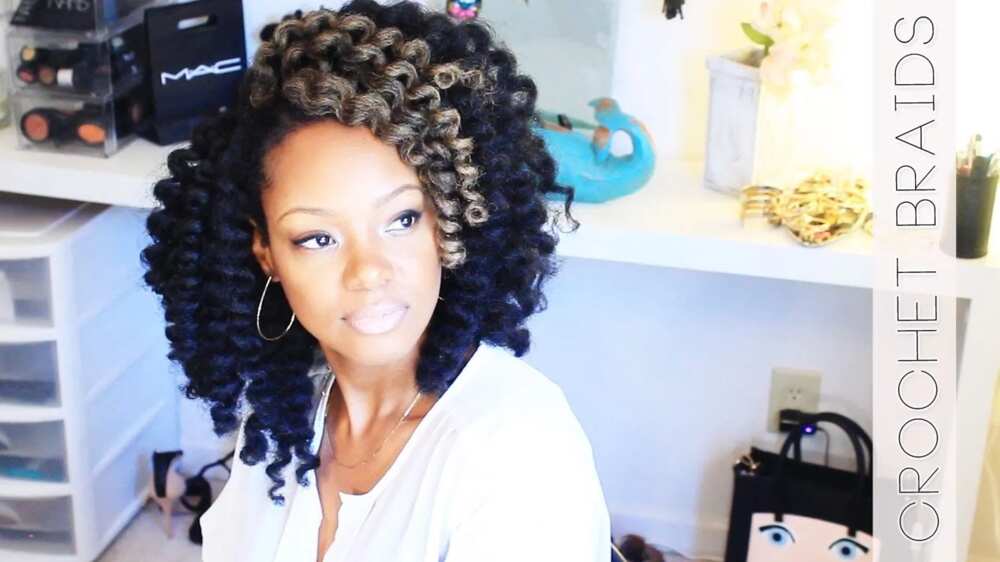 Cuban twisted crochet braids
Shake and Go Cuban Twist hair is very similar to natural hair due to its unique texture. The brand offers a range of colors including ombre. You can curl, twist, and dry the stands with a hairdryer. You can create various hairstyles to your taste.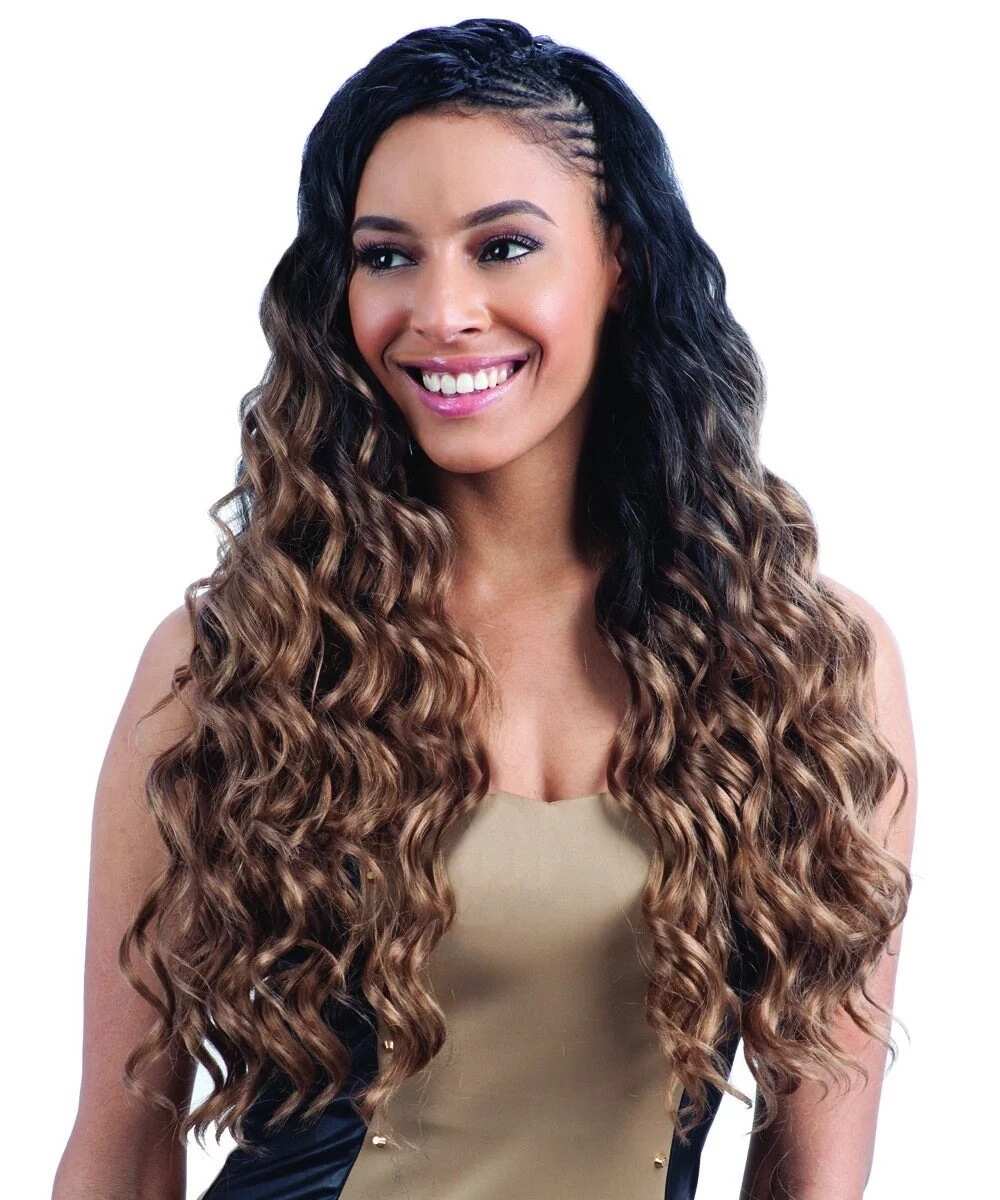 Bouncy waves
If you are not a fan of tight curls, you can go for a hairstyle with beautiful long waves. Use Freetress Equal Jamaican Twist Braiding Hair and enjoy the romantic bouncy waves.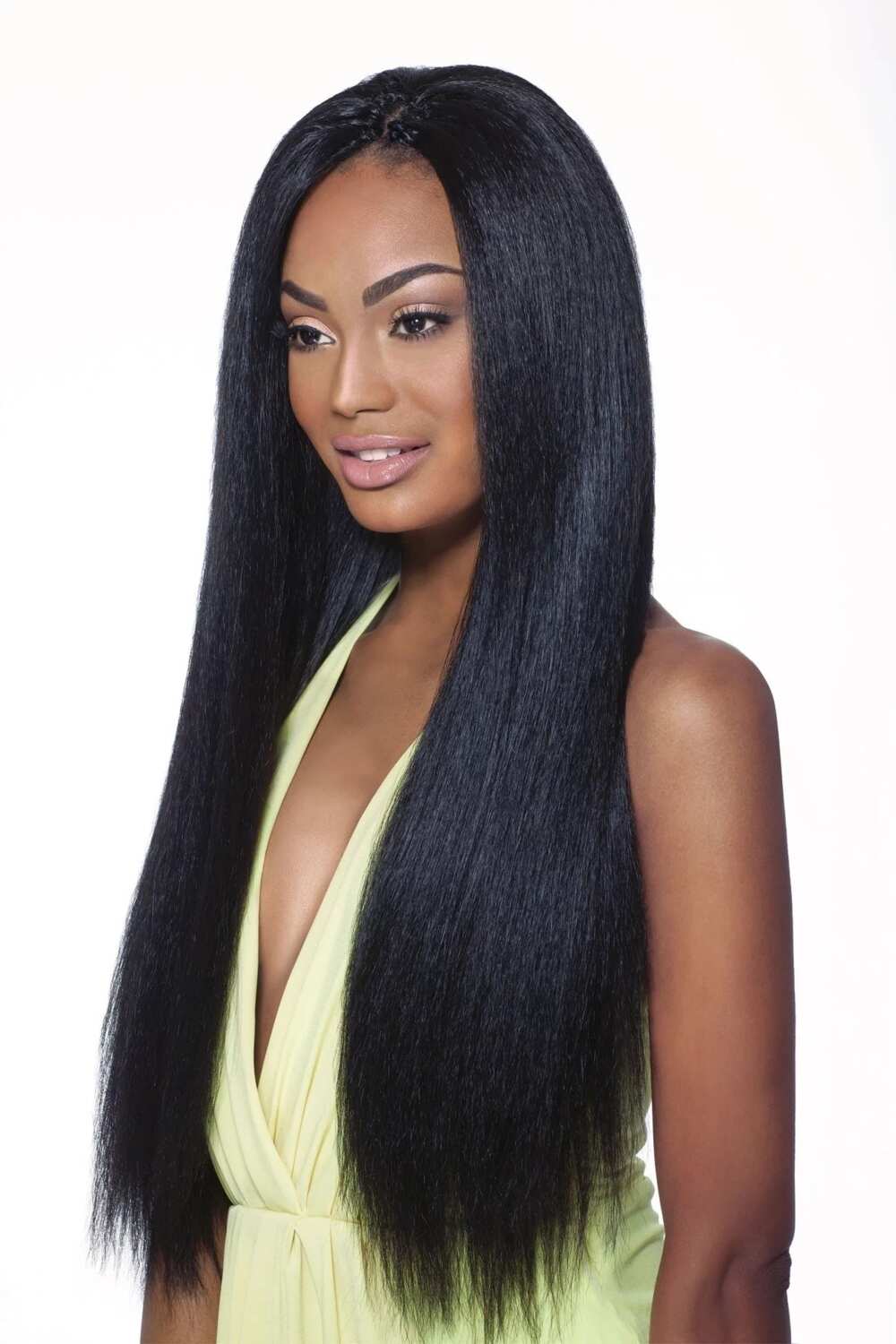 Straight crochet braids
Many African girls like to straighten their hair. For lovers of straight smooth hair, there is the Kanekelon Hair Braids. The thick and shiny long hair is a dream for any lady.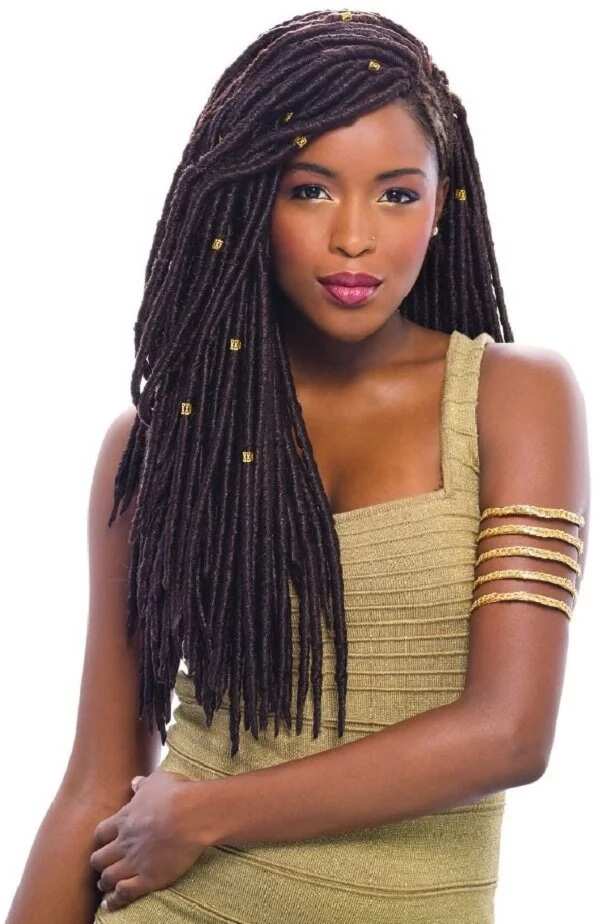 Locs crochet braids
If you like to wear dreadlocks, then this type of hair extension is for you. Add the Sensationnel Braid Plus Nubian Locs to your natural hair and get a trendy hairdo. The weaves are usually long and you can adjust the length to your liking.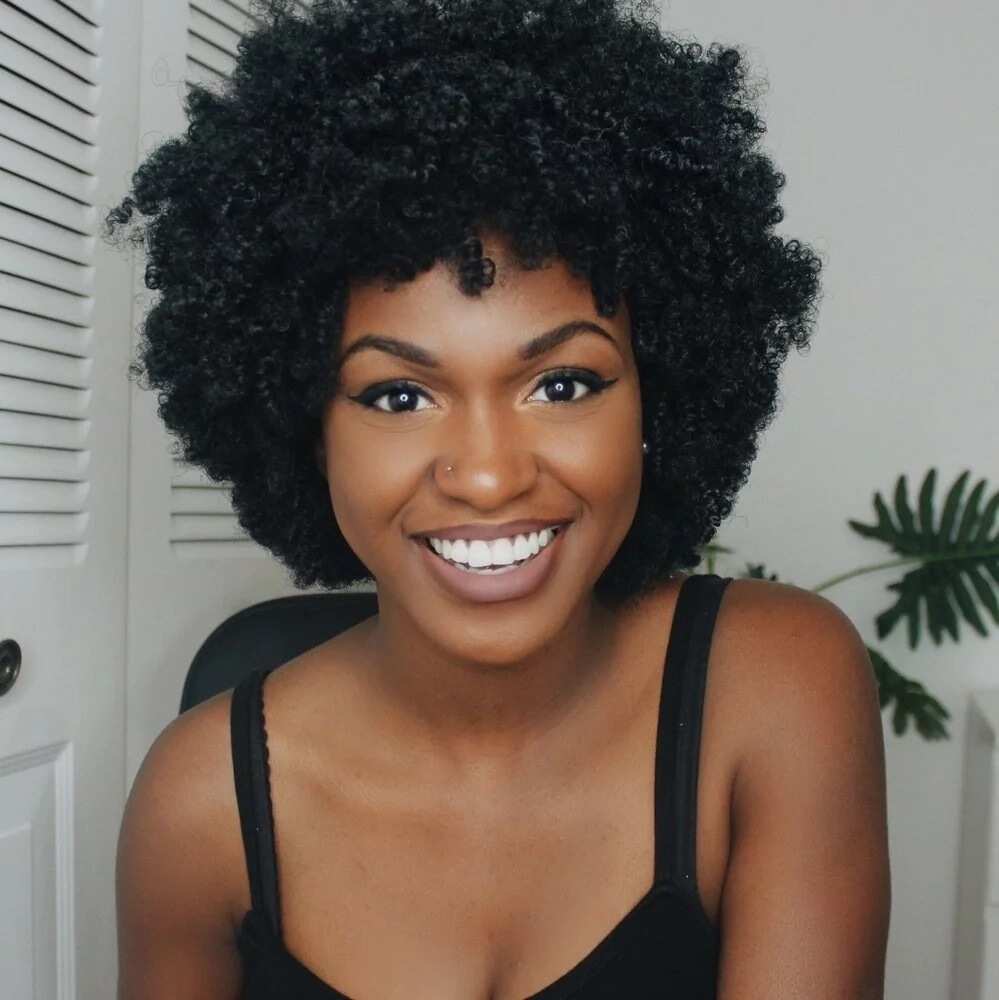 Afro crochet braids
The Afro style hairdo is in vogue today. Create a beautiful hairstyle with Janet Collection. It has a wide range of colours. Use two tones to create a more interesting and expressive look. Afro strands are soft and do not tangle. Also, an extra volume for your hairstyle is guaranteed.
With crochet braids, you can create hairstyles of any length, volume, and color. Change your look whenever and however you want.
READ ALSO: Natural hairstyles for work in Nigeria
Source: Legit.ng