Nigerian wedding colours 2017-2018
Brides and grooms are very particular about their wedding day especially when it comes to the colours. Colour combination at any Nigerian wedding is of high priority and this matter is usually discussed in details before the big day. So, what are the Nigerian wedding colours 2017-2018? Read the article, and you will have the best ideas for colours' design of the most important day in your life.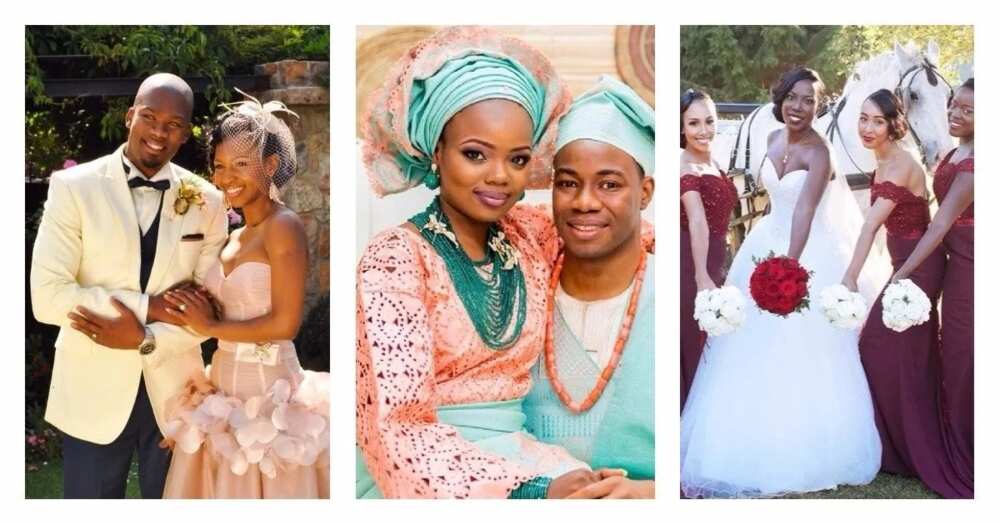 Let's talk about Nigerian wedding colours 2017-2018. When planning a wedding, the couple wants to make sure everything goes perfectly. The point is to promote beauty and happiness. The event will consist of many elements: the festive wedding ceremony, fun photo sessions, a stunning wedding dress, talented musicians, and DJs, etc.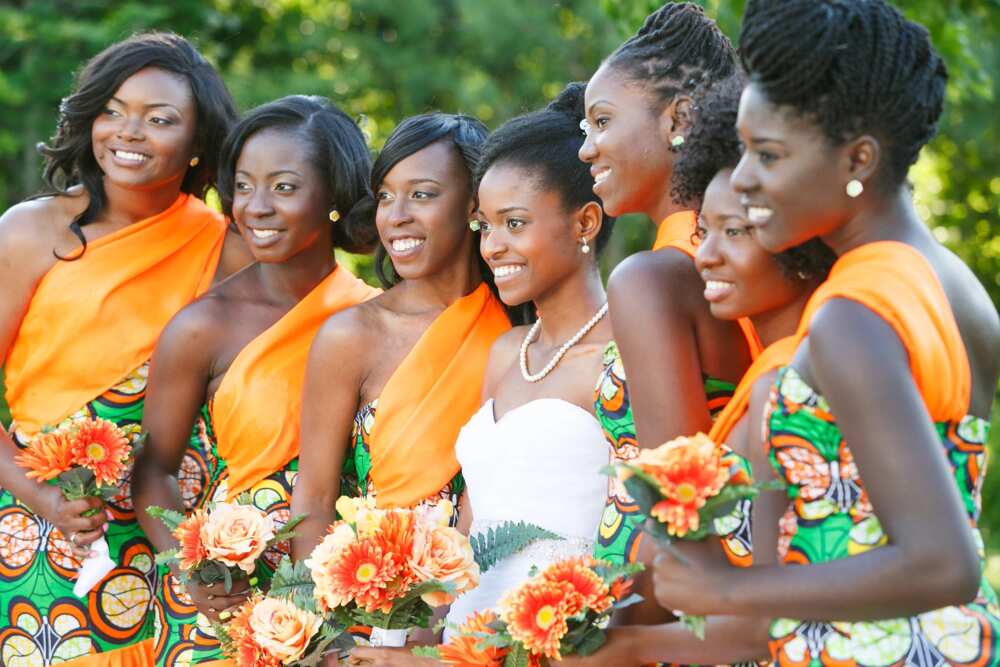 But one of the most important items is the color scheme of the day. The colour combination will not only add uniqueness to your celebration but also give the wedding party a special style.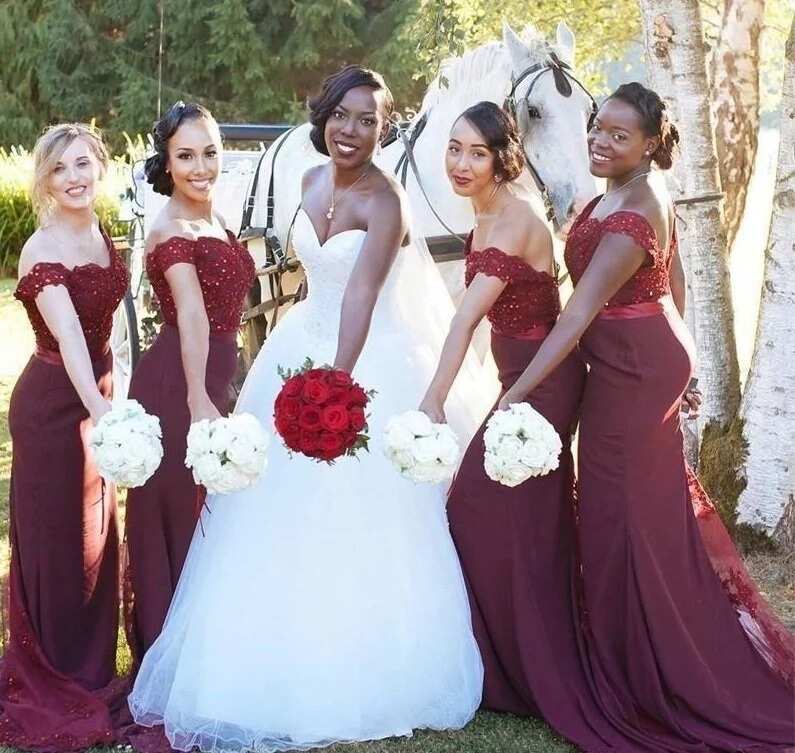 Trendy wedding colors 2017-2018
When it comes to colours, we are not just talking about the the bouquet, the colour of the groom's outfit or the style of the bride's wedding dress. Every year, there are new trends in the combination of colours for the overall wedding look. In 2017, bright pink color, as well as deep blue and purple dominate the glossy pages of wedding magazines.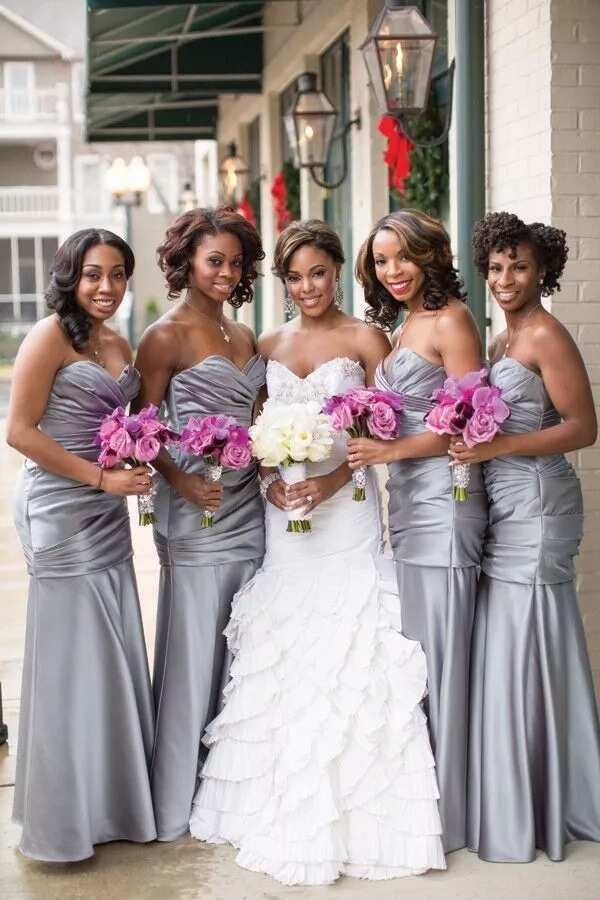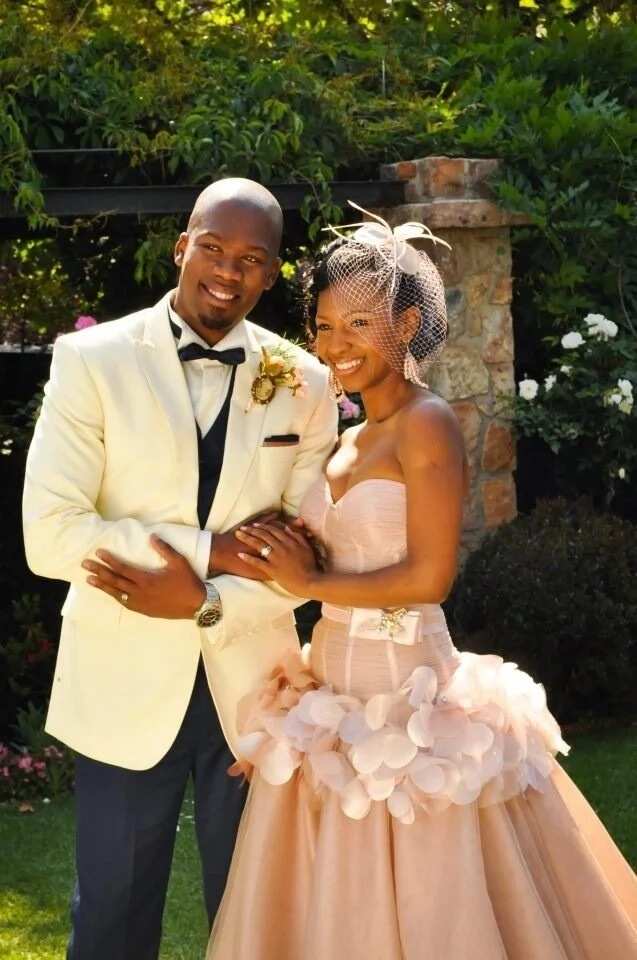 The most stylish couples choose soft colours to promote elegance. These trends have already been picked up by world-famous designers and celebrities. Light tones like lilac, very delicate peach, cream, light brown, soft pink, pale coral and sky blue also draw attention. Mint colour is slowly becoming more fashionable. Because it's slightly different from white, it gives the wedding dresses more appeal.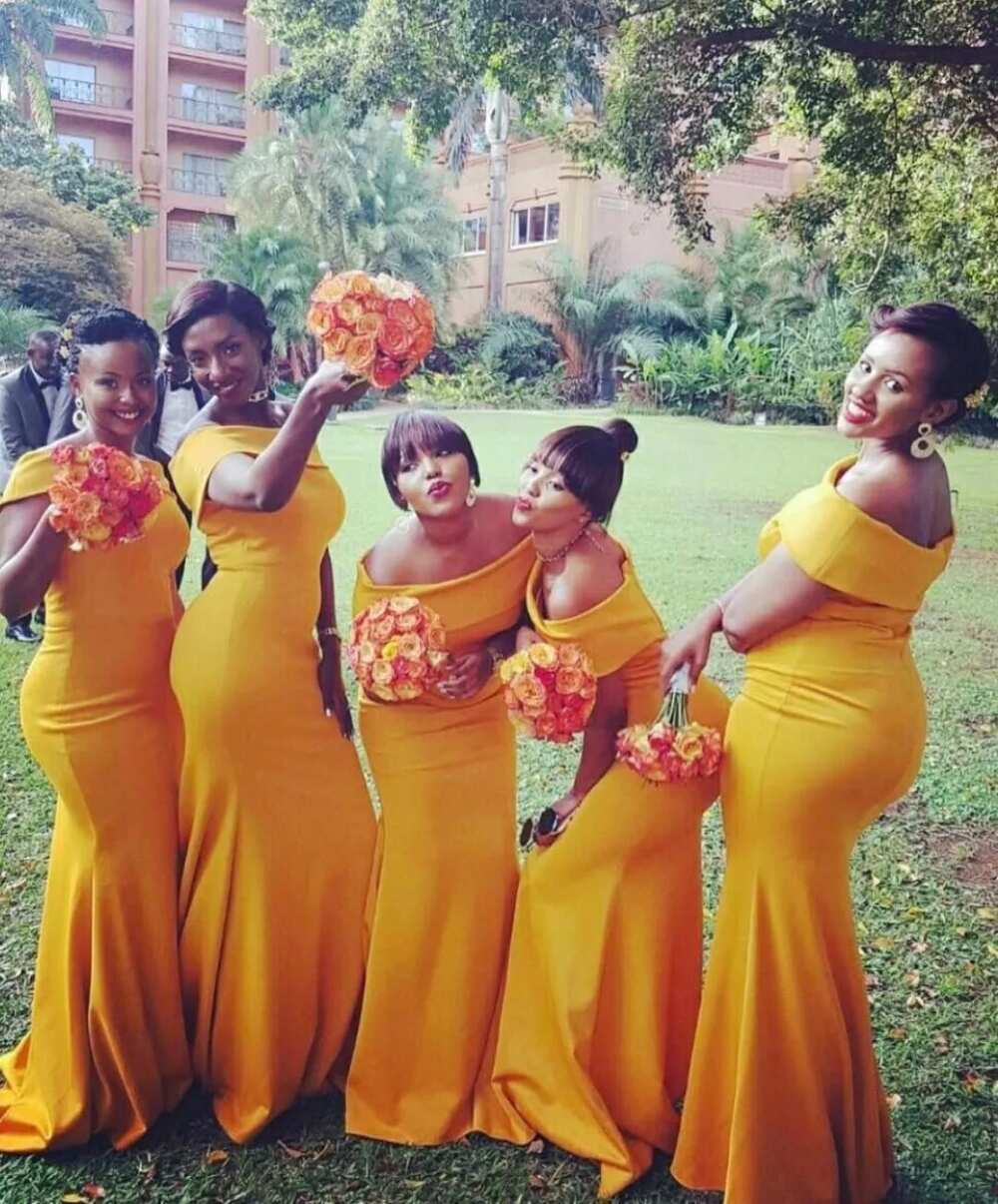 Other colours like blueberry, yellow and orange are also fashionable. If you are daring,then go for the colour red. A red and green colour combination is only for the courageous. Colour blocking should be done cautiously. If you are unsure, go for one solid colour. This can be very elegant.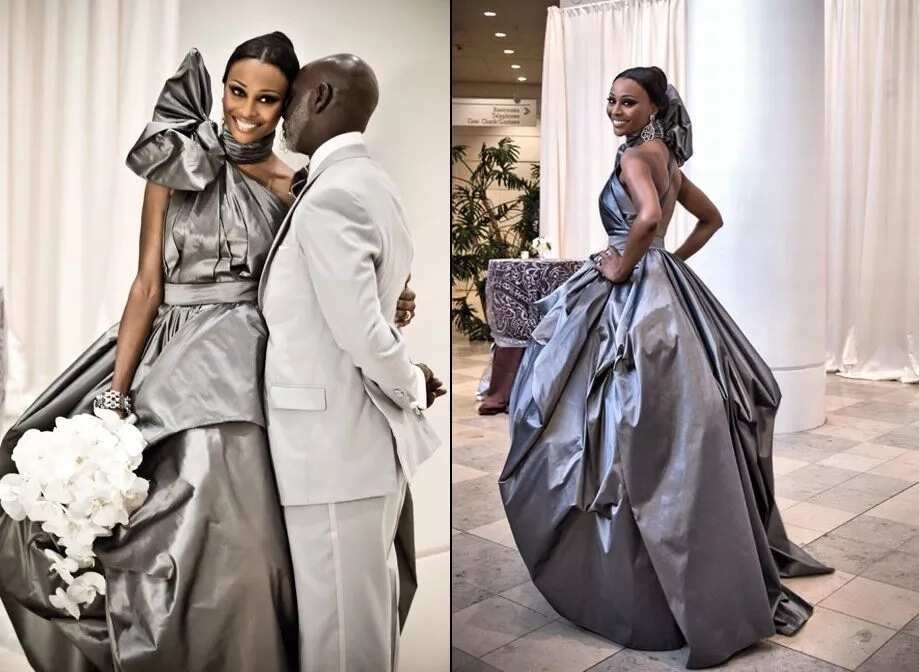 Let's consider the most fashionable wedding colors of 2017-2018! For the trendiest wedding colours this year, designers and fashion enthusiast share the following tips.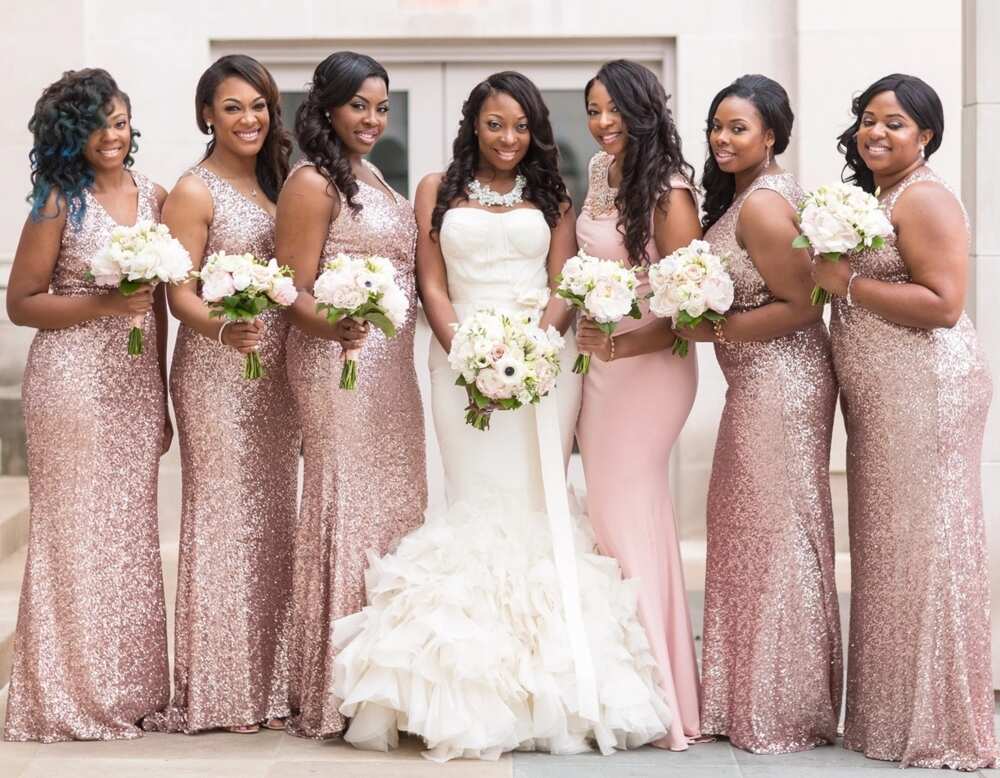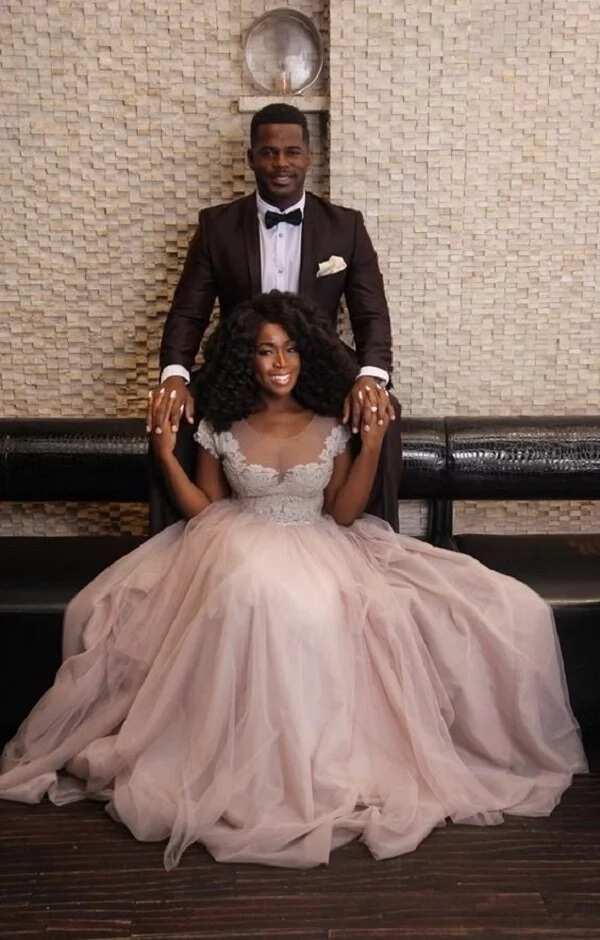 Dusty rose
It is a dominant wedding colour. It's a very soft, elegant and velvety tone of pink. It symbolizes innocence and maiden beauty. If you like this colour, you can mix it with a pearl tone of gray or a deep gold.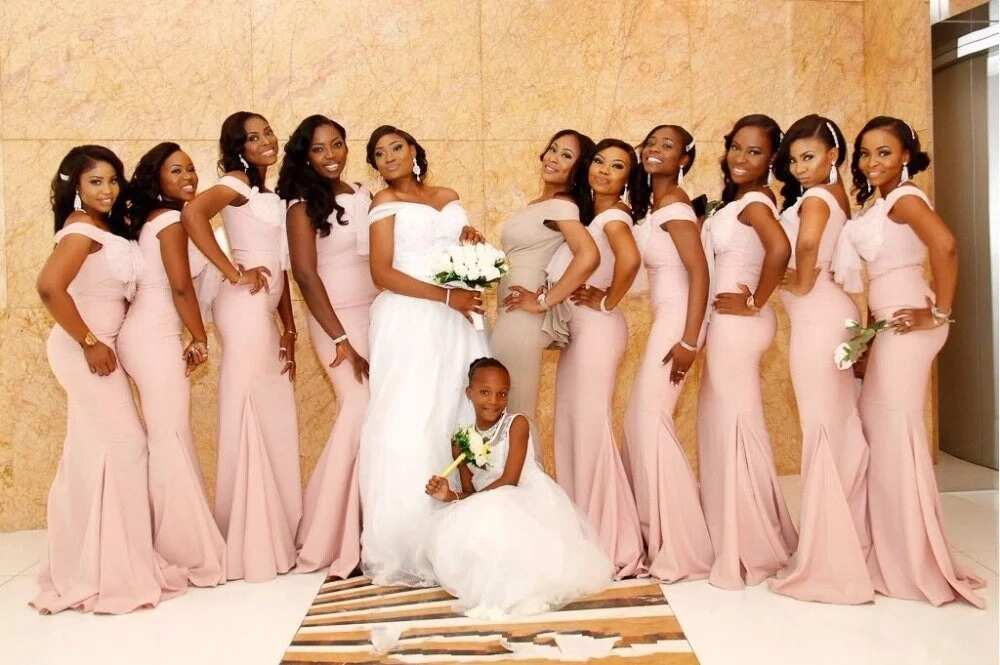 Cream peach
It is a very delicate, warm and at the same time refreshing color, which is much loved by the designers of wedding dresses. It gives the bridesmaids and other members of the wedding party a sweet and trendy look. This colour can be mixed with champagne, cream or a very mild green.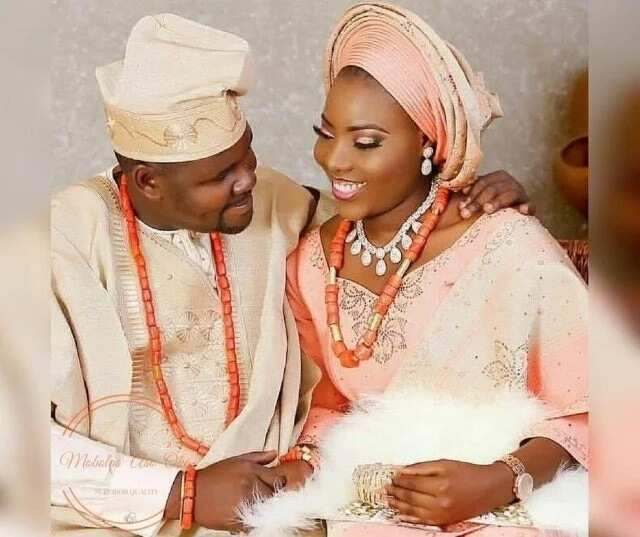 Pearl blue
It is a noble and royal color. It's perfect for a wedding that takes place on a warm day. This tone is ideally combined with powdered pink. The most relevant and courageous combination is to complement the pearl blue tone with chocolate.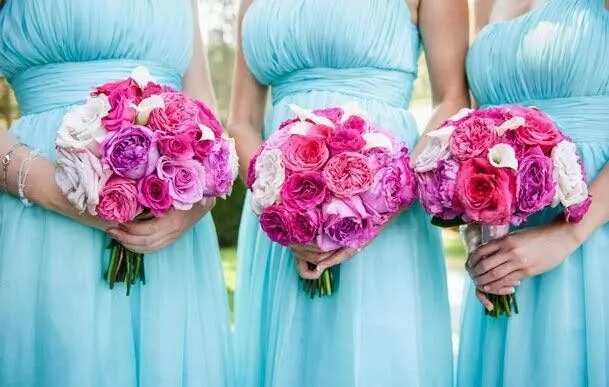 Soft turquoise
This cool translucent color looks like the waters of the sea, penetrated by the sun's rays. The most stunning combination is achieved by adding a lot of silver accessories and details and maybe a bit of lemon colour.
READ ALSO: Latest wedding gowns in Nigeria 2017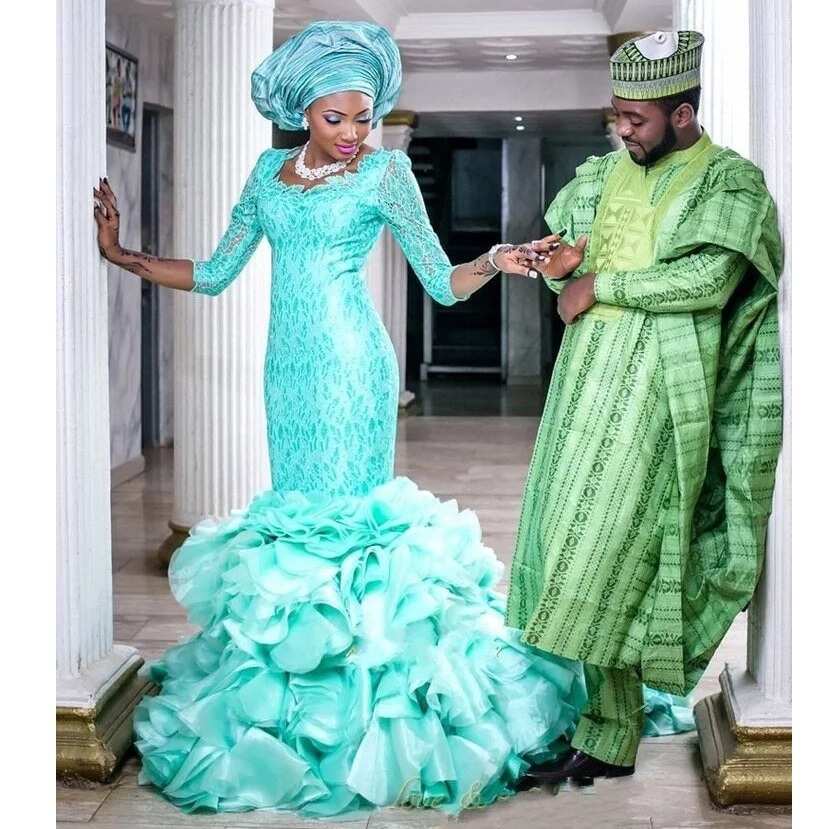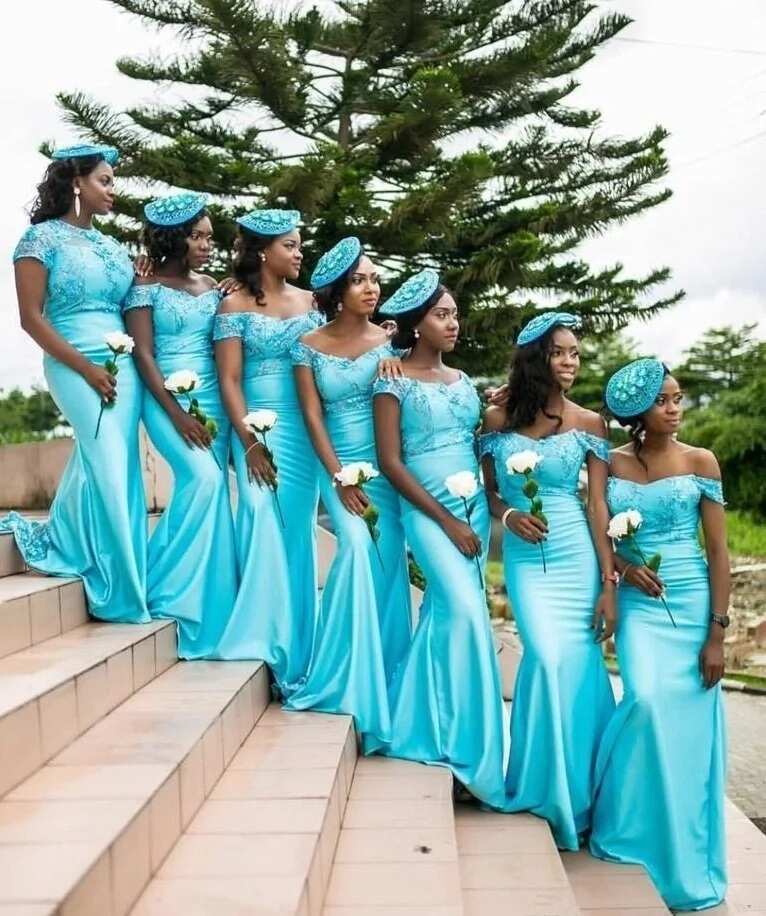 Violet-gray
It is a very soft tone of violet, which gives the hall's decor a special airiness and refinement. This colour can also be incorporated in the wedding dress.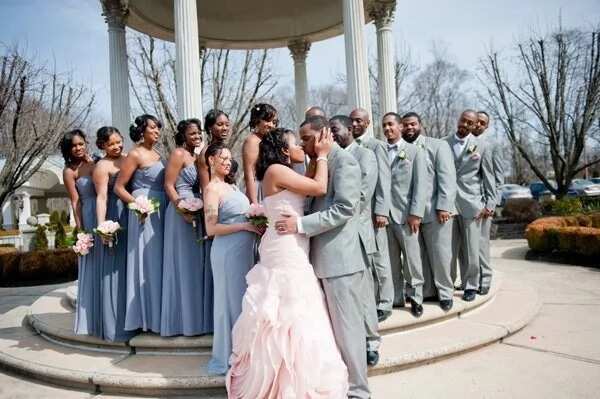 Ice coffee
It is the color that is on top of the list when it comes to wedding fashion. It was appreciated and loved by those who prefer a rustic look on their wedding day. The best complementary colour is a rich green.
If you are thinking of a Christmas wedding, you may want to consider these ideas by wedding pros.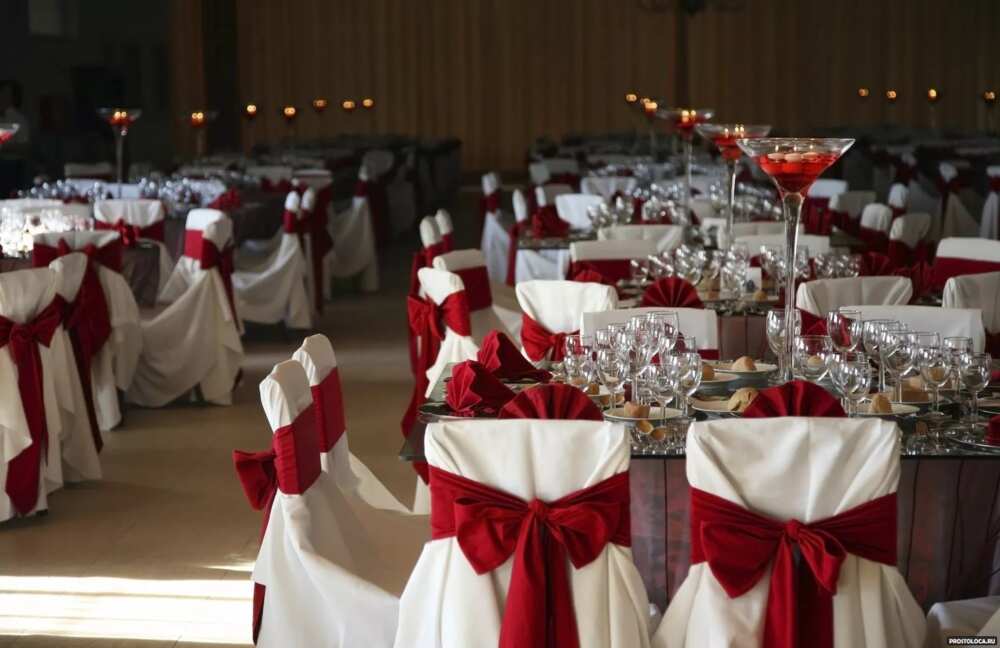 Brick-red
It is a very bright color so you have to be very careful. You can use it for the bride's sash, bouquet, groom's boutonniere, wedding invitations, bows on chairs or napkins on a festive table.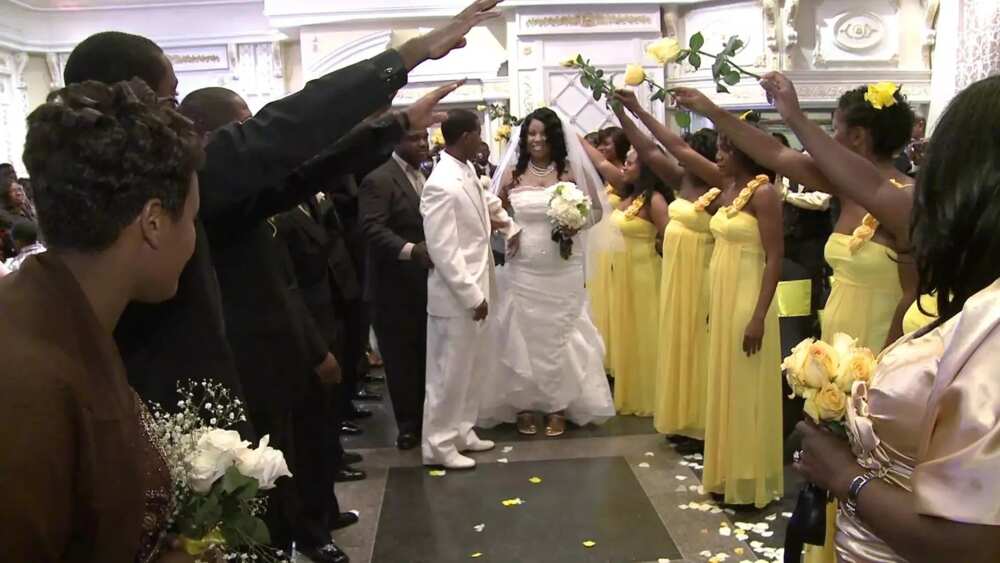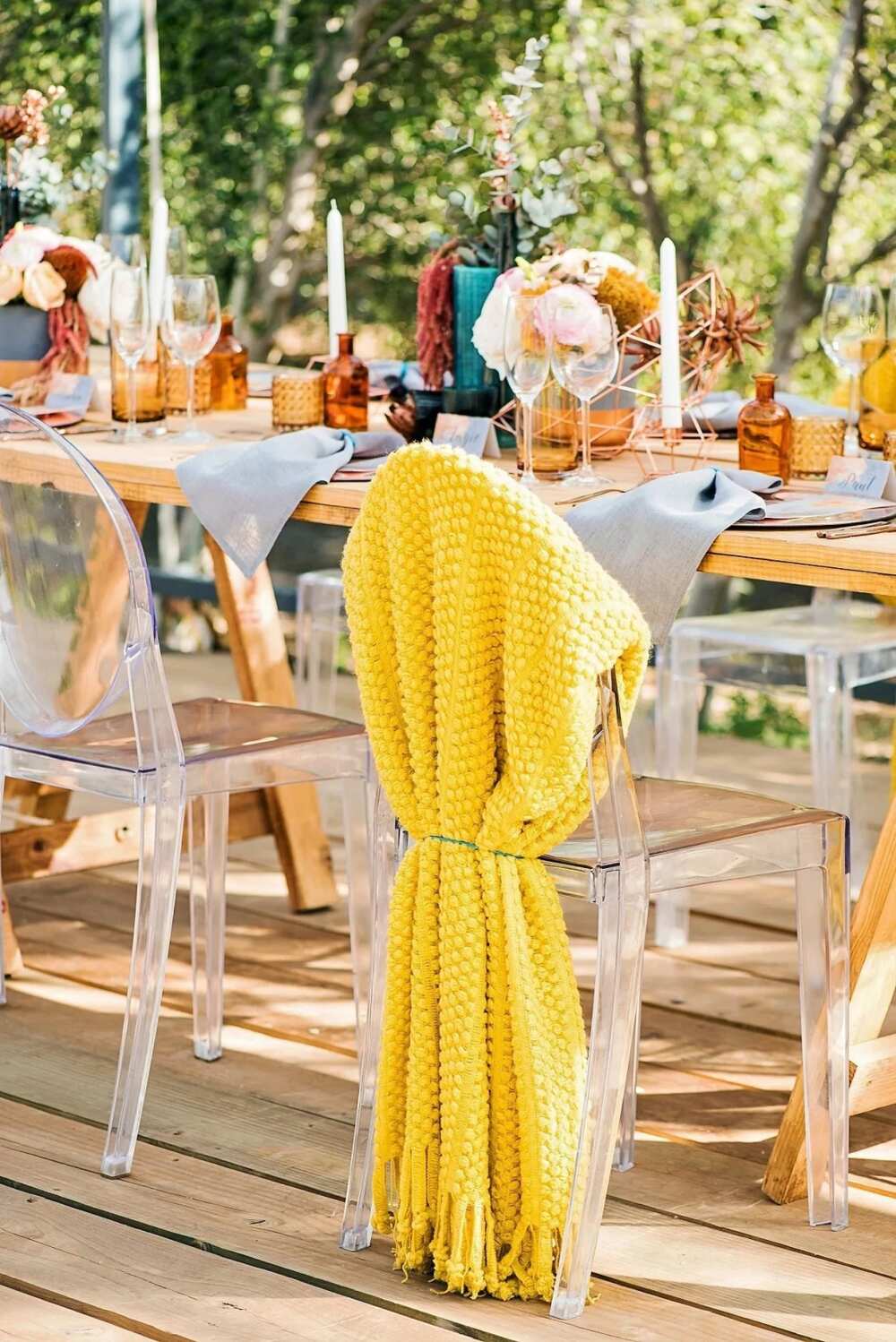 Juicy yellow
Yellow is a colour that is full of joy, light, and vital energy. Even during the coldest season, you are guaranteed to have a little bit of sunlight and heat on your special day.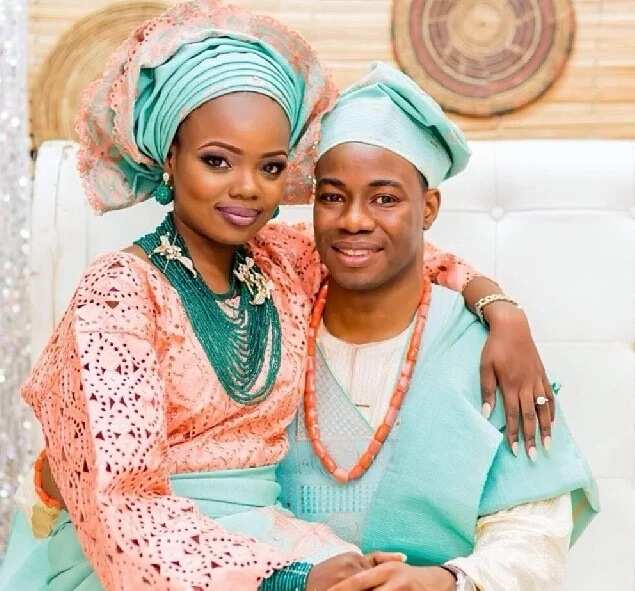 Traditional wedding colors 2017-2018
Speaking of wedding colors, we have to mention the Nigerian traditional wedding. Here the color palette, typically, is brighter than that of the white wedding. Several colours can be combined in the outfits of the groom and bride.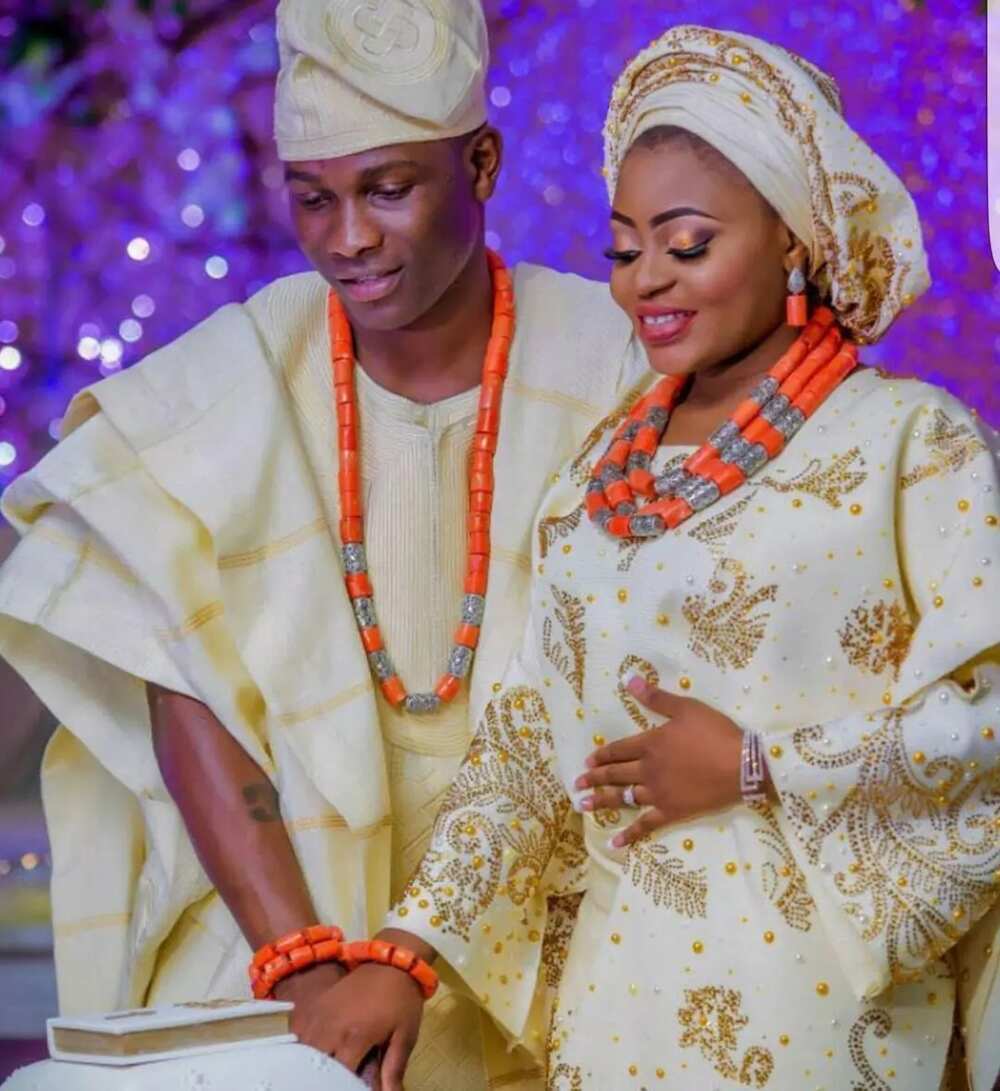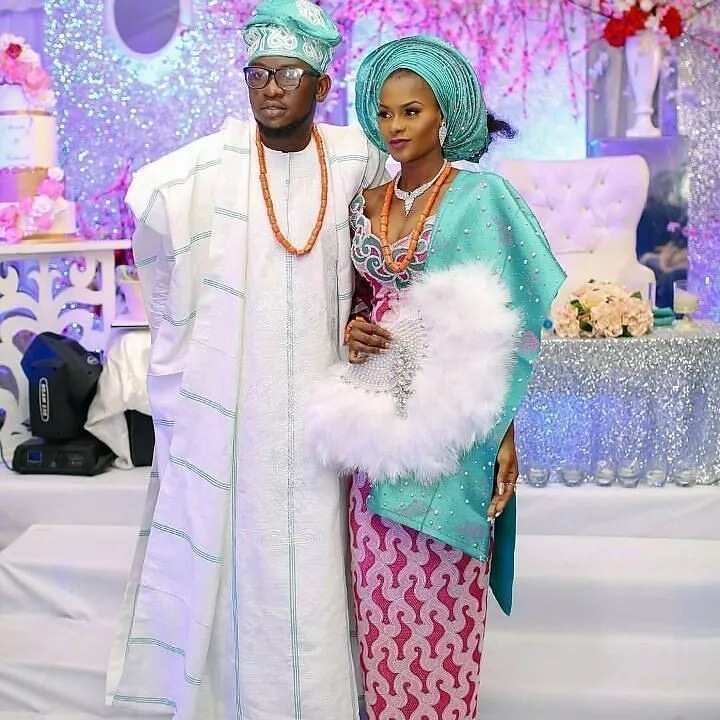 In this season, the trendy color combination for a traditional wedding are peach and mint, gold and peach, gold and burgundy, white and blue.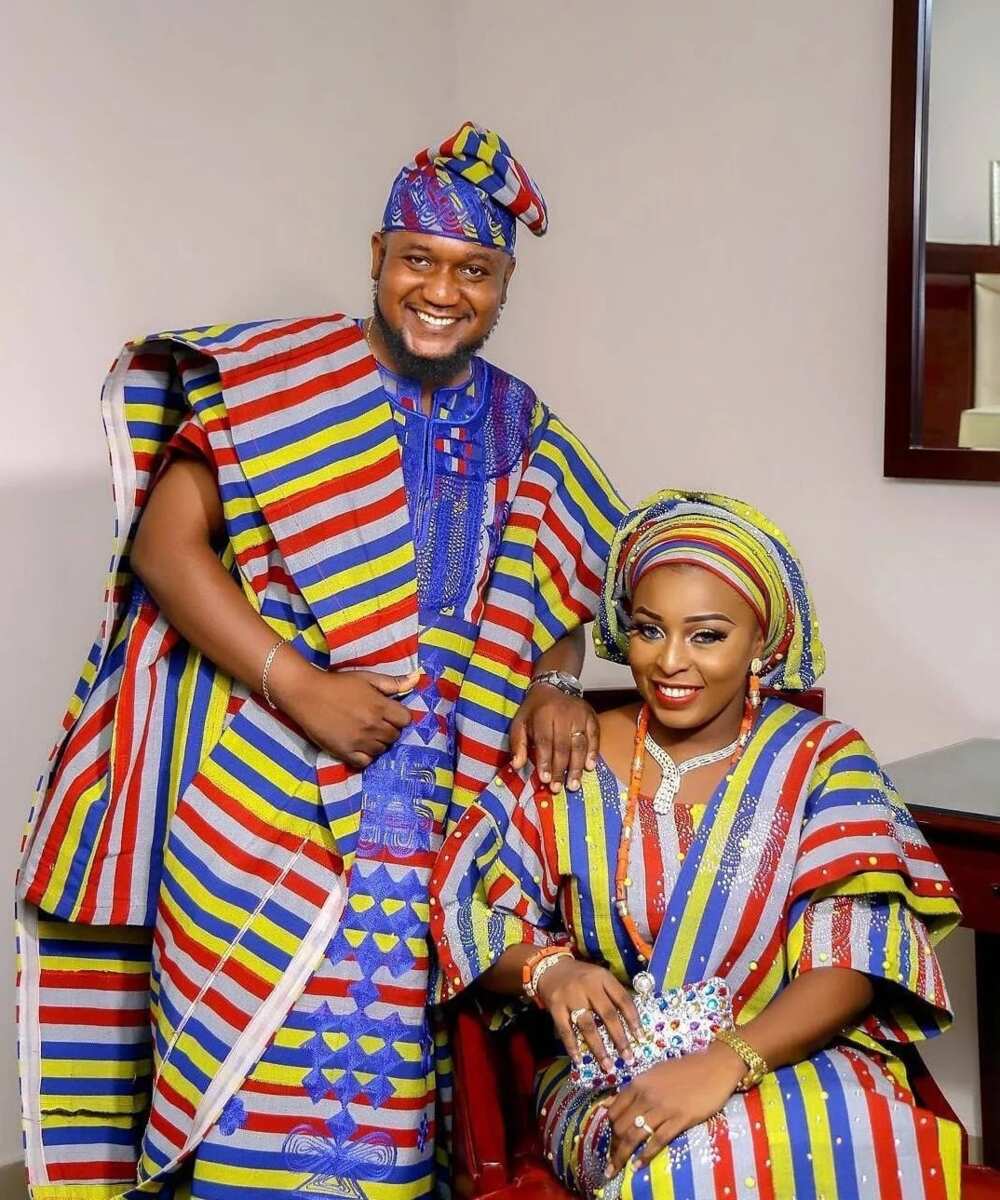 The use of a striped fabric for traditional wedding outfits, as well as decorating the bride's attire with gold and silver threads, sequins and Swarovski stones are in trend too.
Now, you have learned some useful info about the best colour combination for a wedding. Choose the options you like and be trendy!
READ ALSO: Lace styles for wedding 2017
Source: Legit