Apostle Arome Osayi reveals God will not curse anyone who doesn't pay tithe
- One pastor appears to have supported Daddy Freeze's stance that Christians will not be cursed if they do not pay tithe
- His name is Apostle Arome Osayi
- He also revealed prosperity is not tied to the payment of tithes
Following the brouhaha OAP Daddy Freeze has raised because he insists Christians do not need to pay tithe, many men of God have attacked him.
One pastor even 'prophesied' that with the way he is going, he may not see the new year. And Pastor E.A Adeboye's son Leke taunted him for giving the RCCG a 33% boost in the number of people who pay tithes.
So far, no pastor has given extensive biblical backing as to why payment of tithes is compulsory. However, one Apostle Arome Osayi has revealed that non-payment of tithes will not attract a curse from God.
Apostle Arome Osayi is the Founder of Remnant Christian Network (RCN), a non-profit Christian organisation with network of Apostolic centres, churches and mission outreaches in Nigeria and Europe. His ministry is based in Makurdi, Benue State, Nigeria.
Read excerpts from his post below:
A TRIVIAL EMERGENCY
I come to you again in the name of the Lord, with the word of the Lord and comfort of the Spirit to address a raging storm that has been created from the waves of curiosity, disenchantment and consternation which have gained momentum in the body of Christ especially in Nigeria in the last few months.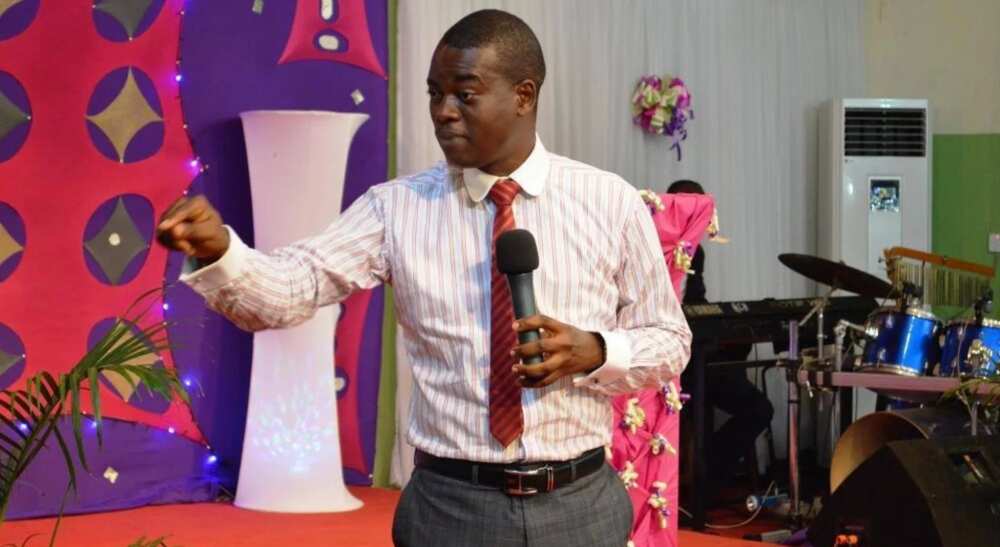 The caption of this piece 'A TRIVIAL EMERGENCY' is actually an oxymoron because something cannot be both trivial and an emergency at the same time. However, this is sadly the case in the church right now. That something as trivial as tithe has become a hot topic matter; so hot that it is already burning down more solemn matters within the body of Christ in Nigeria and the rest of the world. So let's get right to it.
READ ALSO: Adesua Etomi and her hubby Banky W exchange pleasantries with VP Osinbajo's wife
WHAT IS TITHE?
Tithe simply means one-tenth or ten percent of material possessions. The first mention of it in the entire Bible is in Genesis 14:20 and the first person to do it is the father of faith himself: Abraham. Abraham (Who was known as Abram at this time) gave a tenth of all the possessions he acquired after defeating kings whom he took on in battle to a rather strange King called Melchizedek. King Melchizedek blessed Abram upon meeting him and Abram gave him ten percent of all he had taken in battle.
Very little was known about King Melchizedek at the time of his encounter with Abram. The only information on him was that he was the king of Salem and a priest of the Most High God (Genesis 14:18) – he was both king and priest. After this encounter, King Melchizedek did nothing else again throughout the Old Testament except in Psalm 110:4 in which David mentioned him by inspiration. If the Bible were a song, King Melchizedek's character is less than one-thousandth of the line of a stanza. So much mystery, mystique and ambiguity enshrouded the person of King Melchizedek that it would take tens of centuries for light to be finally shed on him.
KING MELCHIZEDEK AND TITHE
First and foremost, the law came through Moses and Moses was a descendant of Abraham. Abraham gave tithe to King Melchizedek centuries before Moses was born and the law was given. So tithe is not an issue of the law as it clearly predates the law.
Abraham did not live under the law either. As a matter of fact, the Bible establishes in Genesis 15:6 (corroborated by Romans 4:1-4) that Abraham believed God and it was accounted to Him for righteousness. Note that Abraham became righteous (Genesis 15) right after encountering Melchizedek (Genesis 14) who is called king of righteousness in the passage above. It was impossible to be righteous under the law and it is only possible to be righteous under grace. Abraham became righteous because he met a monarch who was both custodian and dispenser of righteousness. So Abraham lived under grace. It is true that the concept of tithe was applied in the law through the Levitical priesthood. But to fully understand tithe, we must go back to its origin which is definitely not the law but under the auspices of grace. So we shall consider this matter on this foundational premise.
Second, the Old Testament is a shadow of the New. Long before the Levitical priesthood was established, the Melchizedek priesthood was in operation. When Jesus set up His priesthood, he modelled it after the order of Melchizedek (Psalm 110:4, Hebrews 7:17). Why? This was because the Melchizedek priesthood which was built on the power of an endless life was far superior to the Levitical priesthood which was built on the law of a fleshly, dead commandment (Hebrews 7:15). Why again?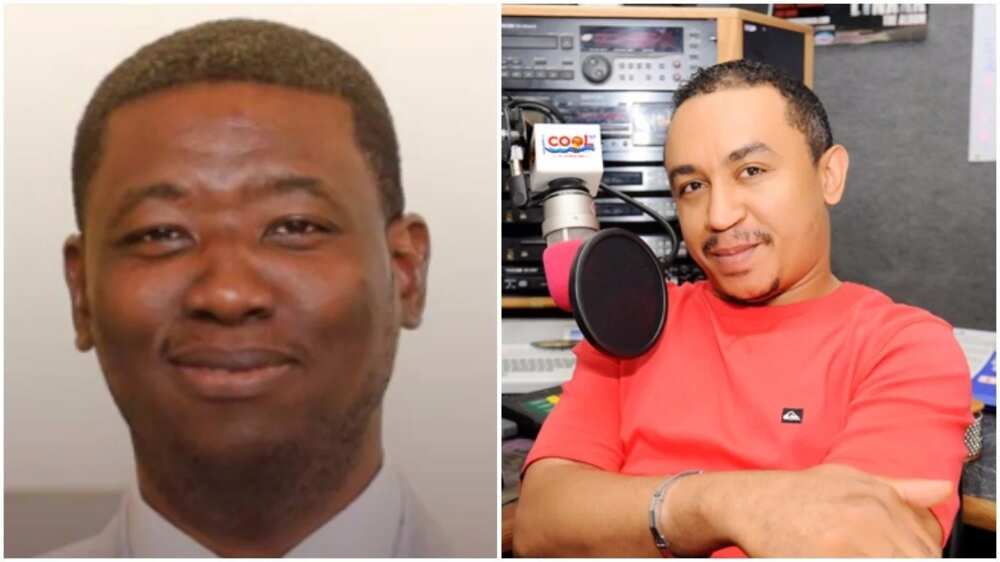 This is because the greater always blesses the lesser – Abraham was blessed by King Melchizedek because King Melchizedek was greater than him which Abraham duly acknowledged by submitting himself to be blessed. The Levitical priesthood came through Abraham, thus, was far inferior in structure and substance to the Melchizedek priesthood. So just the way the Levitical priesthood collected tithes from the people under the law, the Melchizedek priesthood collected tithe from Abraham before (and/or above) the law – and if you will, under the auspices of grace even though it was under the Old Covenant. This was God giving mankind a foretaste of the things to come in Christ through Abraham!
WHY DID ABRAHAM PAY TITHE TO KING MELCHIZEDEK?
It worthy of note that in the sequence of events that led to Abraham giving tithe to King Melchizedek, King Melchizedek blessed Abraham before Abraham gave him tithe and not after. Why is this important? This is because King Melchizedek's blessing of Abraham was not an atmospheric reaction to Abraham's giving; it was a preemptive, unconditional gesture of goodwill (very consistent with the operation of God in the New Covenant). Abraham's tithe did not inspire the blessing, the blessing inspired Abraham's tithe.
So what was the blessing that King Melchizedek pronounced on Abraham? It was thus:
"Blessed be Abram of God Most High,
POSSESSOR OF HEAVEN AND EARTH; And blessed be God Most High, Who has delivered your enemies into your hand." (Genesis 14:19-20, NKJV, emphasis added)
Note the phrases: God Most High and possessor of heaven and earth. God Most High means the greatest and the most exalted God. Possessor of heaven and earth means God owned and still owns heaven and everything in it and the earth and everything in it.
This also means He lacks nothing and needs nothing. Possessor means owner. And owner is what the word LORD means. King Melchizedek simply revealed the Lordship of God to Abraham. It was by the sheer force of this revelation that Abraham gave a tithe of all that he had at the moment.
Abraham's tithe was not merely him parting ways with ten percent of his possessions out of obligation or emotion, it was him deeply and sturdily acknowledging the lordship, ownership, and if you will, possessorship of God who owned everything in heaven and earth including him.
The role of the priest in the Old Testament was to act as an intermediary between man and God. So Abraham giving ten percent to King Melchizedek was him giving to God knowing full well that God owned him and his remaining 90%.
WHY TITHE SHOULD NOT BE STUDIED IN THE LAW ALONE
The reason is simple: tithe is not original with the law. It was borrowed and applied in the law. And with the law, the Bible clearly says: "…for the law made nothing perfect…." (Hebrews 7:19, NKJV)
This was why tithe under the law was degraded from a solid revelation of the lordship of God to a commandment and an obligation. So people obeyed as a matter of routine obligation and not a deep-seated revelation of God's lordship. Thus, losing its essence.
WHAT THEN IS THE ESSENCE OF TITHE?
Tithe means ten percent but its essence is deeper than that. This is because Abraham did not give tithe in obedience to some command from God; he gave because he caught a deep revelation of God's lordship stretching from heaven, to earth, to him and all he had. He understood God owned heaven hundred percent; earth hundred percent; him and everything he had hundred percent.
IS TITHE A NEW TESTAMENT OBLIGATION?
Well, this is a very wrong question. To answer this, we need to correct the question first. This is because there are no obligations in the New Testament. God was not accessible on a personal level under the law, therefore, people could not build personal relationships with Him. He reached out to the people on a general note through mass laws and obligations. In the New Testament, anyone who believes in Him and acknowledges His lordship is given private access to Him and corporate connection to His church. After releasing His life to regenerate a person at salvation, He works through the Holy Spirit to present and establish one thing only: HIS LORDSHIP.
GIVING AND THE LORDSHIP OF JESUS CHRIST
As stewards of God, we have access to all of God's riches even though He owns everything including us. This means every resource that comes to our hands is not primarily ours to claim, it is the Lords. This revelation can only be caught in deep and consistent communion with God. The revelation of the lordship is not received in one contact. It is received and ingested on an incremental basis. God gradually teaches us about His lordship and empowers us by His Spirit to respond accordingly. Oh, yes, no one can catch a revelation of the lordship of Jesus Christ except it is given them by the Holy Spirit.
Giving is a proof of love. You can't love someone without giving to them. God Himself loved us and that was why He gave His only begotten son (John 3:16). So you can't say you love God and not give back to Him (His cause.) Just like Abraham gave after he was blessed by Melchizedek; so also do we not give to be blessed but we are blessed so we give.
The law in the Old Testament has been replaced by the government of God in the New Testament the administrator of which is the Holy Spirit. In the New Testament, the Holy Spirit teaches us how to obey God in every step of the way as we execute His will on earth.
TITHE AND GIVING
The journey of Abraham's giving did not stop at ten percent. It progressed to 100%! When he gave ten percent that was the beginning of the journey. It was not the best he could do but it was a step in the right direction. He grew in his walk with God that God demanded 100% – Isaac, the son of promise whom he waited twenty-five years to have and upon whom the future of his lineage depended. But because he had grown well in walking with God and acknowledging his lordship, he knew even Isaac belonged to God. It was very hard, no doubt. This was definitely hundred percent! This means ten percent is actually elementary!
Giving should be love-motivated not dividend-inspired. You do not give to receive anything from God; you should give because you love Him and accept His lordship over your life. Giving to God is not some investment decision in which you expect a handsome return on. No, it is all about love for God and unreserved acceptance of His lordship.
So should a New Testament believer give ten percent? This question is rhetorical so the answer is equally rhetorical: every believer is required to give hundred percent (which is achieved through consistent acknowledgement and submission to the lordship of Christ). Ten percent is merely a minimum as it was with Abraham. So you see, the focus should not be ten percent but hundred percent.
IS A BELIEVER UNDER ANY CURSE FOR NOT TITHING?
Tithe under the law was an obligation and as we have established already, its origin is not the law but the foretaste of grace under which Abraham lived. Tithe was not an obligation; it was an expression of the acknowledgement and acceptance of the lordship of God. Anyone in |Christ cannot be under the curse of the law. So, no, not tithing does not attract any curse from God. But again, you cannot really say you love God and not cheerfully give everything you are and have to Him.
IS PROSPERITY TIED TO TITHING?
The answer is a thunderous NO! We prosper because first we are blessed of God (spiritual prosperity) and second, when we engage in the production of value for which we get paid (material prosperity). God does not give manna any more; He gives the power to get wealth for the execution of His will and establishment of His kingdom on earth. The power to get wealth is best exercised through enterprise.
You do not give to prosper; you give because you love God and acknowledge His lordship! More than 99% of the people on the world's list of billionaires do not pay tithe but they give heavily. Some of them even pledge 99% of their wealth to charities. Again, do not be deceived, you do not give your way to material riches.
You acquire material riches by using your God-given power to get wealth through productive, value-adding enterprise. God's blessing does not function in a vacuum. Jesus did not feed the five thousand by calling forth bread and fish from thin air; He used existing five loaves of bread and two fish to do the miracle. He blessed, and broke the little that was available, and it multiplied. Thus, the available became the magnificent (Matthew 14:13-21). [I have discussed this in great detail in my book GO INTO ALL THE WORLD]
However, giving itself attracts the blessing of expanded opportunities. You cannot give and not be multiplied by God to give more (Luke 6:38)!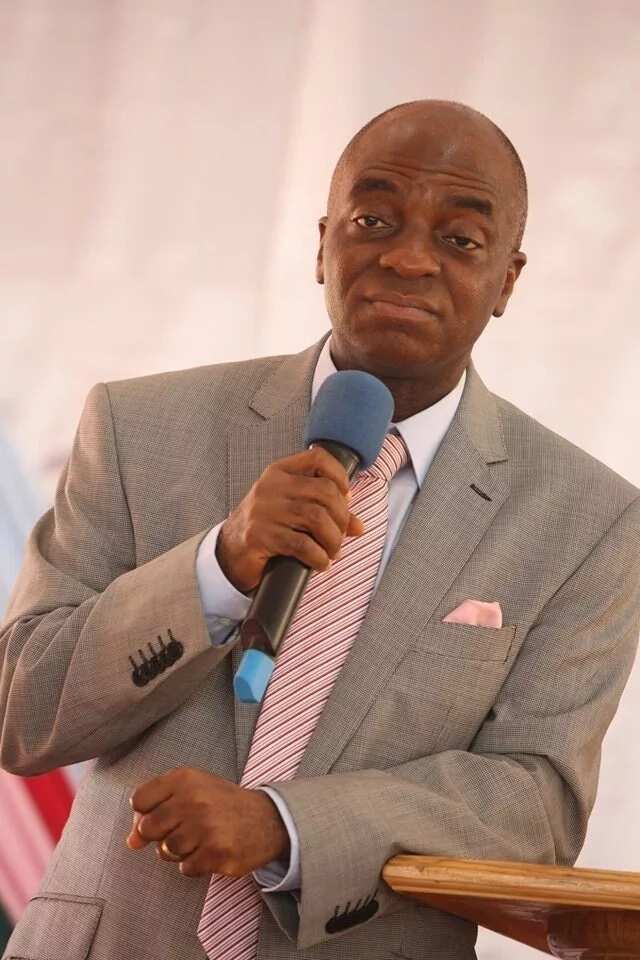 FINAL THOUGHTS
It's been roughly two thousand years since the church began. The challenges, demands and expressions of the work of the ministry have changed dramatically as have culture and human civilisation. So the way and manner in which resources are pooled and used today have equally changed. But the call for faithful stewardship has not changed.
Giving must, therefore, be done cheerfully out of a revelation of Christ's lordship. You do not give primarily to be blessed; you're already blessed so you give. This way you open yourself up to higher opportunities. Each time you give with this understanding, you are like Abraham lifting your hands in surrender and worship to the possessor of heaven and earth. Giving, of course, is not limited to money as there are so many things money cannot get done.
If the Lord can entrust you with the spoils of battle He can as well trust you with an Isaac. Every believer has an Isaac who the Lord will definitely demand for at some point in their walk with Him. Not because He needs Isaac but because He wants to establish His lordship in unmistakable terms in the believer's life.
Our response to the pe*version currently going on in the body of Christ, however, should not be visceral lest the devil take advantage of it and plunder the church further. Rather we should remain committed to God in prayer and remain in the comfort and admonition of Scriptures for Him to come through. The same God who showed great mercy killed Ananias and Sapphira for tampering with the resources of His church. Let's not allow the greed of Judas discredit the work of the faithful eleven. The Lord help us all to step into His stewardship as we acknowledge and submit to His lordship daily.
Remain blessed.
Jesus is Lord forever!
Your brother,
Arome Osayi
PAY ATTENTION: Install our latest app for Android and read the best news about Nigeria
Why pastors don't want some comedians performing in their church – Kenny Blaq on Legit.ng TV.
Source: Legit.ng