- Igbos have been advised to start investing in the South-east region
- This advice was given by the senator representing Anambra North in the Nigerian Senate, Princess Stella Oduah
- Oduah stated that Igbos not investing in the region are doing a disservice to the development of the South-east
The senator representing Anambra North Senatorial District in the Nigerian Senate, Princess Stella Oduah, has called on all south easterners to channel some of their investments back home to develop the region.
Oduah, a former minister of aviation, gave the advice on Sunday, December 10, while speaking to journalists in Abuja.
She particularly made reference to her home state - Anambra, stressing that any wealthy Anambarian who refuses to invest in the region, is not only doing a disservice to the region in general but the state in particular.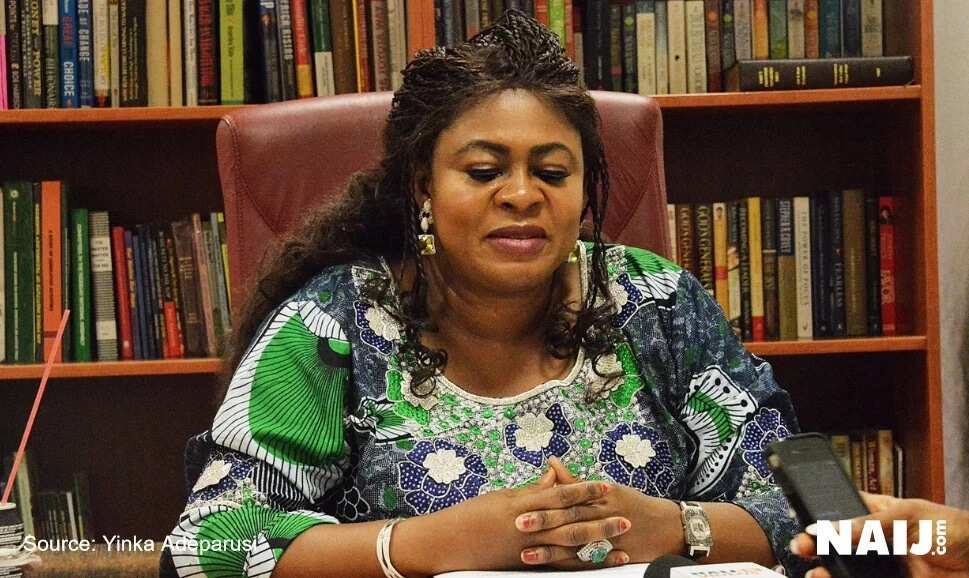 READ ALSO: Governor Obiano's victory end to impunity, imposition in Anambra – Senator Oduah
Making reference to a World Bank definition of wealth, Oduah noted that one could only be said to be wealthy if the people around such individual feel and benefit from the wealth.
Championing a campaign tagged "Aku Lue Uno" (which means 'The wealth should reach home'), the senator said that Anambra state and indeed the South-east had very wealthy people who could develop the region if they invested their wealth back home.
She explained that 'Aku Lue Uno' is a prosperity sharing gospel that the South-east must adopt for their well being as well as the growth and development of the area.
She therefore called on all South-easterners especially, those from Anambra, to bring back some of their wealth to develop the region.
She however stressed that it was not a call for all investment in other regions to be collapsed adding that the federal government should also be mindful of its responsibility to the region.
Her words: "Aku Lue Uno is a concept that encourages indigenes to think of their homes in their investments.
"It is not just the right thing to do, it is economically viable to invest in our homes, particularly for those from the South-east and Anambra in particular.
"We have the enabling community, we have the population and current government initiatives have provided enabling environment. so what we need is to plough back our investment, our commercial ability.
"What we have outside the South-east zone should be replicated in the zone, we need to start domesticating our investments so we can help our people.
"We would help in improving the poverty level, we will help in creating jobs, we would help in growing our domestic economy. Most importantly our people will feel that accomplishment we have.
"In doing so, we would be doing what is termed shared prosperity, in doing so we are doing what is termed Aku Lue Uno."
Itemising the magnitude of wealth controlled by Igbos, particularly those from Anambra, Oduah said that according to statistics, one out of every four industries in Nigeria belonged to an individual from Anambra and one out of every importer or exporter is from Anambra.
"We also know that one out of every five successful businessman or woman is from Anambra.
"Can you imagine the magnitude of that investment if we can just channel just 10 percent of that home?
"We would create massive employment, we would create massive mentorship for the young ones and we would have a society that will be the envy of all.
"So my advocacy is to encourage all Anambarians, all South-easterners to think backwards (home) on their investments.
"I am not saying uproot your industries, I am saying start divesting and think homewards so that our people can feel your impact and so that our people can grow.
"It is only by doing that that you can in all conscience say that you are a wealthy man because it is only by doing that that you can say yes I am an Igbo man and I have made it.
"In my book you haven't made it if you haven't invested what you have invested outside in your community. Any wealth that does not reach home is a lost wealth as far as I am concerned and it is a useless one.
"There must be semblance of that in your state, we must help the state to grow, we must help our people to grow, we must share our prosperity, we must be involved in Aku Lue Uno concept," she said.
She admonished South-easters not to only show their wealth by building mansions or showing off when they organise or are invited to events.
Speaking on profitability, Oduah said that investing in the region would also be profitable, adding that there is an enabling environment and access to markets.
She argued that Anmabra state is safer than Lagos state, pointing out that the international airport in Enugu provides access to international markets.
She added that the state is putting enabling environment for its people to come and invest, stressing that there are tax incentives in place to encourage investments.
"We have lacuna on infrastructure; rail, airports and so on, but then the state is in joint venture to build the cargo airport.
"Above all we have in Enugu, Enugu has an international market so you can export. The Federal Government needs to put inland container terminal in Onitsha so that importers can from Onitsha get their goods without having to go to Lagos or Port Harcourt.
"When that happens we have access to international markets. You would be amazed at the number of vehicles that go to other African markets from Onitsha.
"We are currently re-exporting in an informal market, that should be formalised. Alaba and other markets in Lagos are our people's market. We should have a huge portion of that domesticated in Onitsha," she said.
Senator Oduah has been at the forefront of the Igbo renaissance in recent times. Earlier this year, the senator and Samuel Anyanwu from Imo state sponsored the South East Development Commission bill.
The move was hailed by political commentators across the country as it coincided with the agitation that bedeviled the South-east region at the time.
Many believed that if the bill is passed, it will be the first and truly genuine step of the federal government to address the perceived marginalization of the South-east region after so many years that have seen the region take the backstage in national politics.
READ ALSO: S/East, S/South roads, worst in the country - Fashola
Acting President Yemi Osinbajo delivers a speech on the Biafra war on Legit.ng TV
Source: Legit.ng